Reno airport authority: Planned Trump rally 'may not proceed,' violates state's 50-person limit on public gatherings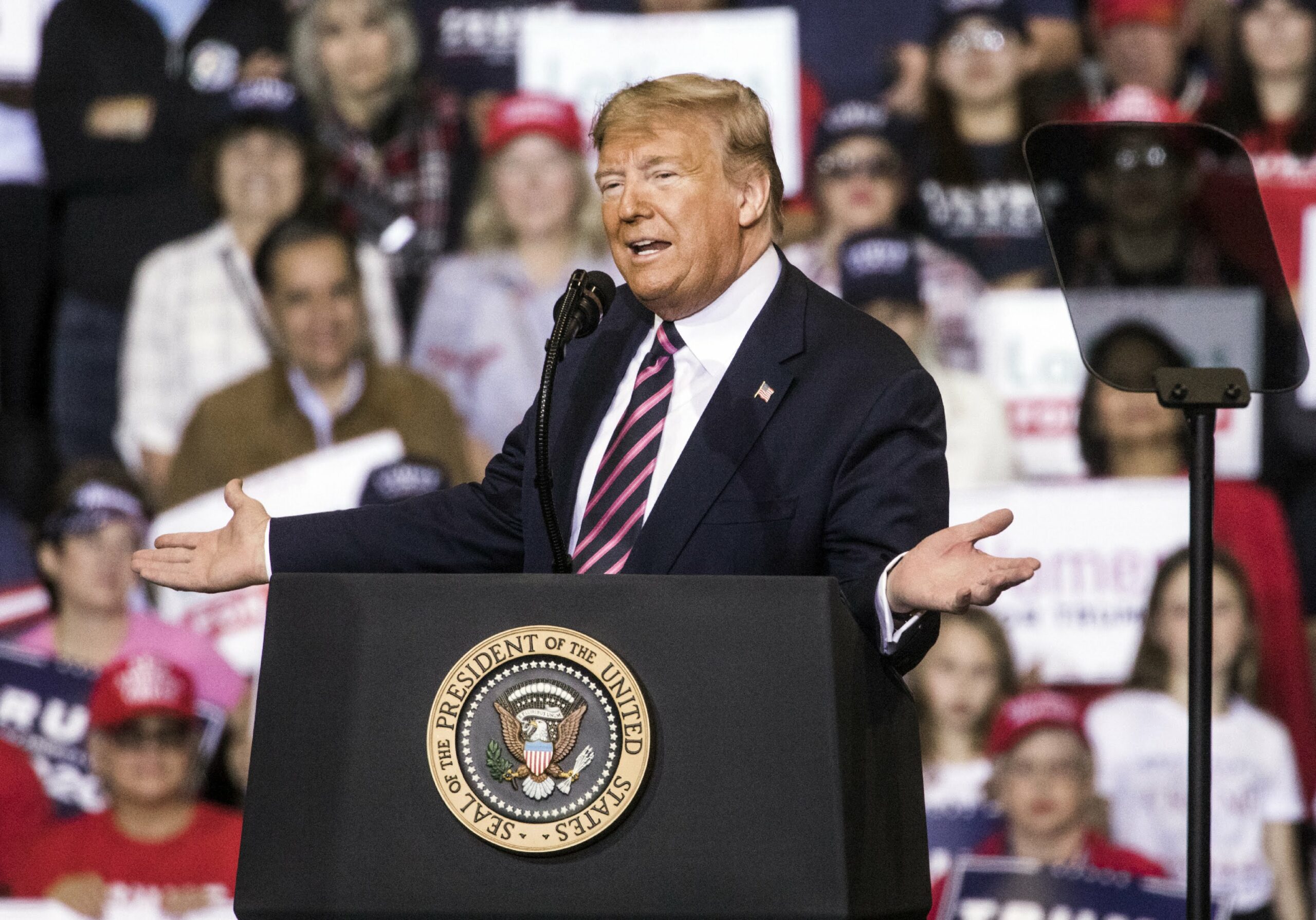 The Reno-Tahoe Airport Authority has advised the company that leases the hangar where President Donald Trump had planned to hold a campaign rally on Saturday that the event is in violation of a state directive limiting gatherings to 50 people and that it cannot proceed.
Tina Iftiger, senior vice president and chief commercial officer for the airport authority, in a letter to Hangar 9, LLC on Tuesday said that the company's decision to enter into a contract to use the hangar for a 5,000 person rally violates Gov. Steve Sisolak's emergency directive on public gatherings. The company's lease of the hangar requires the company to "comply with all applicable state laws and directives," Iftiger wrote.
"Such a rally is a violation of this directive," she said.
Iftiger added that the airport authority will be "unable to ensure the safety and security of its operations with a rally of such scope" and that Hangar 9 in its lease "agreed not to interfere with or impede the operations of the" airport authority. Any protests and counterprotests associated with the rally would further strain the airport authority's operations, she said.
"Given the above, you are hereby advised that you may not proceed with the proposed gathering," Iftiger said.
Claude Cognian, one of the managers of Hangar 9, in an email to Iftiger Wednesday morning, confirmed that the company had offered the hangar to Trump and his campaign for a rally and in return that the campaign had offered to pay to move aircrafts and prepare the space. However, Cognian said the company was withdrawing its offer for the campaign to use the hangar in response to the airport authority's letter.
"Based on our conversation yesterday that, if we were to proceed we will be in violation of our lease with the RTTA and create a default and, we would found ourselves with no hangar for the aircrafts in the future," Cognian wrote. "Then, this leave us with no other option than to communicate to President Trump and his campaign that we cannot help him/them and we are withdrawing the offer to use the hangar."
Hangar 9 LLC is also managed by Ranson Webster, chairman of the Nevada Policy Research Institute, a right-leaning think tank, and Charles Mathewson, the former chairman of IGT.
Trump had planned to hold two rallies in Nevada this weekend, one at the Reno-Tahoe International Airport on Saturday afternoon and another at Cirrus Aviation at McCarran International Airport on Sunday evening. The Trump campaign has been holding large rallies at airports amid the ongoing coronavirus pandemic.
Chris Jones, spokesman for McCarran, said Wednesday that the airport was never contacted by Cirrus for permission to hold the rally. All hangar leases require that non-aviation events be approved by the airport. Representatives from Cirrus did not immediately respond to a request for comment.
Trump campaign spokesman Tim Murtaugh said in a statement that the president still plans to travel to Nevada on Saturday and Sunday as planned and that "additional details will be announced soon." Adam Laxalt, the former Republican attorney general and one of Trump's campaign co-chairs in Nevada, tweeted earlier Wednesday morning that Trump's "rally venues" in Nevada had been "canceled."
Murtaugh, in the statement, also accused Democrats of putting the president's airport rallies in limbo.
"Democrats are trying to keep President Trump from speaking to voters because they know the enthusiasm behind his re-election campaign cannot be matched by Joe Biden — a historically weak candidate controlled by the radical left who could hold a campaign event in a broom closet," Murtaugh said.
However, according to the White House's own recommendations, gatherings in "red zone" counties, like Clark County, where Las Vegas is, should be limited to 10 people or fewer, while gatherings in "yellow zone" counties, like Washoe County, home to Reno, should be limited to 25 — restrictions even more stringent than the state's.
Gov. Steve Sisolak's office, in a statement, said that it has had no "involvement or communication with the event organizers or potential hosts" regarding the planned Trump campaign rallies.
"Current statewide emergency directives include mandatory face coverings, limitations on public and private gatherings to no more than 50 people, and other measures to mitigate the spread of COVID-19," the governor's office said. "The Nevada-specific White House recommendations have consistently included recommendations to limit the size of gatherings for weeks now."
Daren Griffin, president and CEO of the Reno-Tahoe Airport Authority, said in a statement that their decision "has nothing to do with politics."
"The letter we sent is about directives and safety and not political campaigns," Griffin said. ""We would hold our tenants to the same standard whether it was a Democratic or Republican rally or any other type of gathering."
Trump's visit will mark the president's second trip to the state of 2020. He attended a Hope for Prisoners graduation ceremony and hosted a rally in Las Vegas in February in advance of the Democratic presidential caucus in Nevada.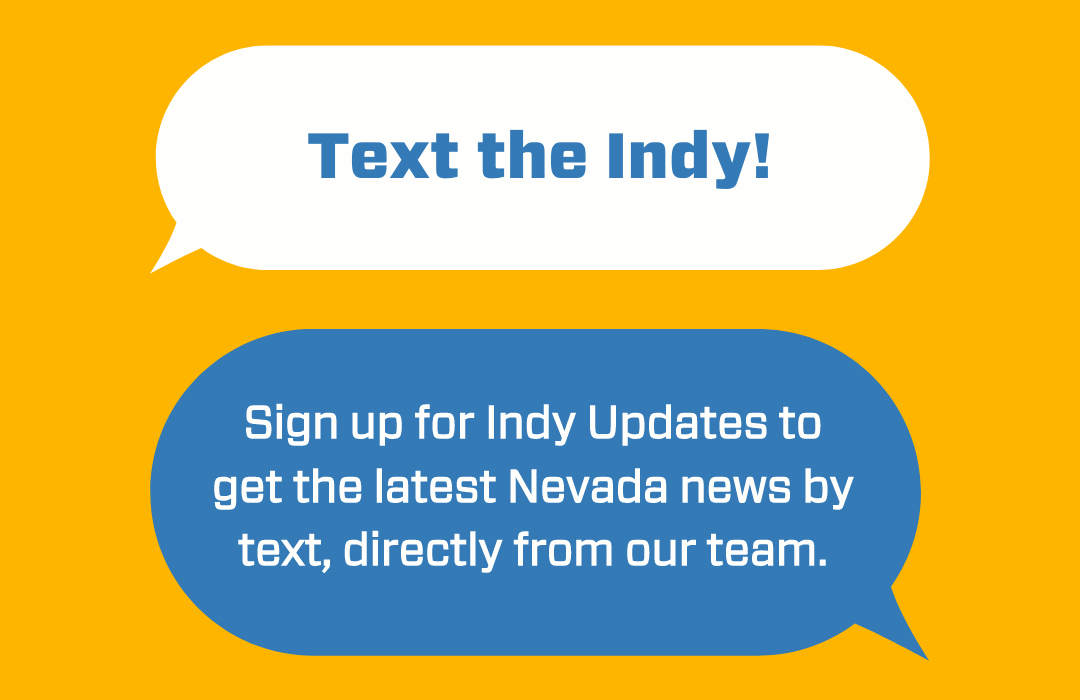 Featured Videos