Report says Obamacare repeal will leave 32 million uninsured; Trump warns wavering Heller his job is at stake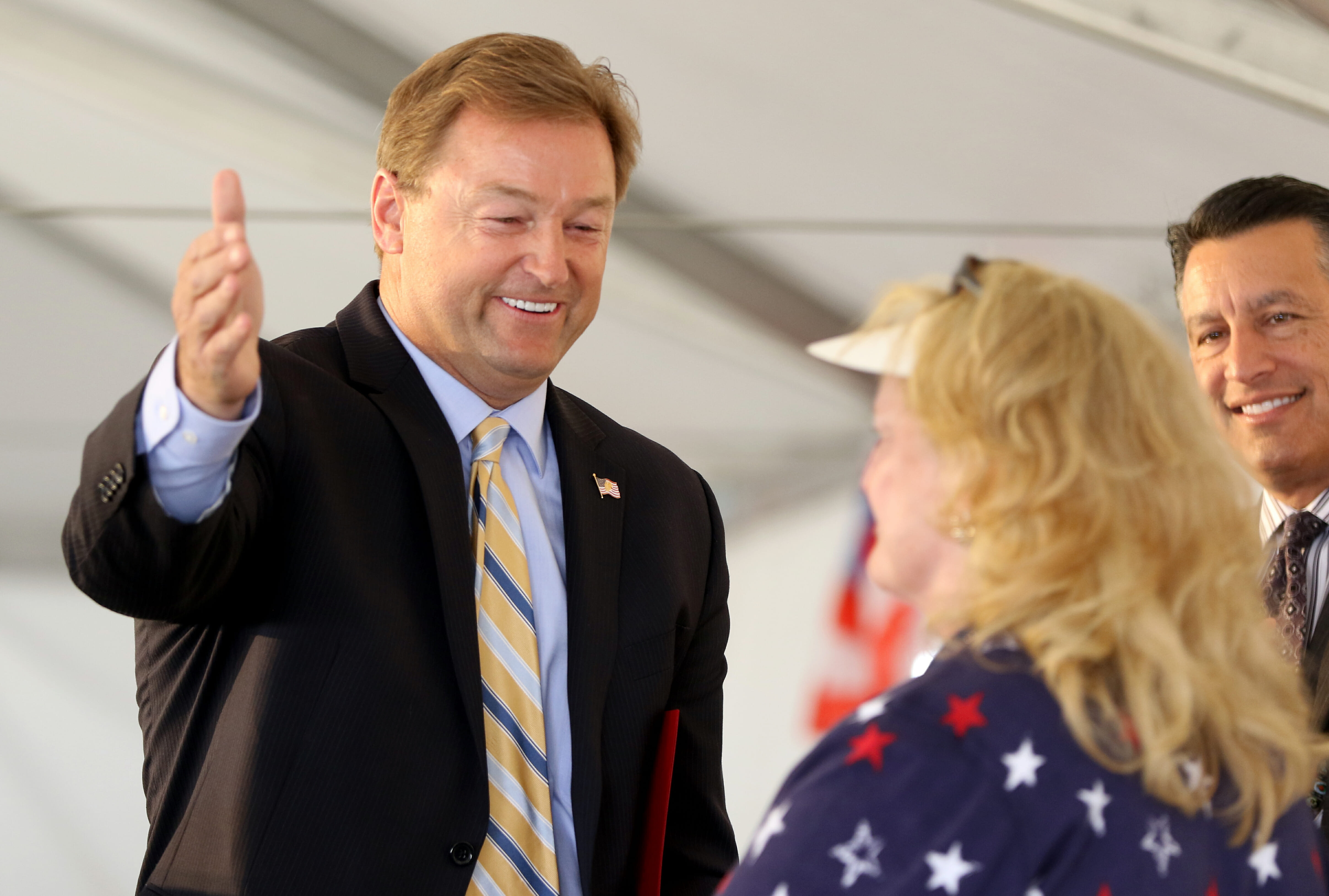 A bill to repeal the Affordable Care Act — nearly identical to one Republican Sen. Dean Heller voted for in 2015 — will leave 32 million more people uninsured and cause premiums to double over the next 10 years, according to an analysis released just hours after President Trump suggested the Nevada senator would lose his job if he voted against it.
The nonpartisan Congressional Budget Office's report released Wednesday projects that 17 million people will lose insurance by 2018 if the ACA is repealed, a number that increases to 27 million in 2020 after the Medicaid expansion option is rolled back and subsidies for insurance purchased through the exchange are eliminated. By 2026, 32 million people will be left without any health insurance coverage at all.
The report projects that 19 million people will lose health care coverage due to the rollback of Medicaid expansion, which allowed states to opt in to covering nearly all low-income individuals who make at or below 138 percent of the federal poverty level and fill coverage gaps for many childless adults. Gov. Brian Sandoval was the first Republican governor to choose to expand Medicaid, and roughly 210,000 people in the state are currently part of the expansion population.
Republican Sen. Dean Heller came out strongly against Senate Republicans' original bill to repeal and replace the Affordable Care Act, called the Better Care Reconciliation Act (BCRA), saying that the legislation did not protect Nevadans on Medicaid and the most vulnerable individuals in the state, threatened critical services and would result in millions of Americans losing coverage.
"Barring significant changes from the Congressional Budget Office, this bill will mean a loss of coverage for millions of Americans and many Nevadans," Heller said at a press conference in late June. "I'm telling you right now I cannot support a piece of legislation that takes insurance away from tens of millions of Americans and hundreds of thousands of Nevadans."
The latest draft of the bill was on the brink when two Republican senators — Jerry Moran of Kansas and Mike Lee of Utah — simultaneously announced Monday evening that they couldn't get on board. Republicans could afford to lose no more than two members of their caucus, and Sens. Rand Paul of Kentucky and Susan Collins of Maine had declared they would vote against the legislation the day the latest draft was released.
That prompted a push for an outright repeal without replacement, although it quickly became clear Tuesday that not enough senators would support that, either.
While Trump proclaimed on Tuesday that he was going to let Obamacare fail and wouldn't take responsibility for it, he continued his appeals for legislative action during a lunch with senators on Wednesday. He had veiled threats for the wavering Heller, who was sitting directly next to the president and is facing a tough re-election bid in 2018.
"Look, he wants to remain a senator, doesn't he? And I think the people of your state, which I know very well, I think they're gonna appreciate what you hopefully will do," Trump said, patting Heller on the arm as the Republican senator laughed. "Any senator who votes against starting debate is really telling America that you're fine with Obamacare. But being fine with Obamacare isn't enough for another reason. Because it's gone. It's failed. It's not gonna be around."
Heller has been noncommittal about the latest proposals from Senate Republicans, although he voted for something similar in 2015 when it faced a certain veto from President Barack Obama. He has taken his cues from Sandoval, who high-level Trump officials were heavily courting last week during a National Governors Association meeting with little success.
Sandoval joined 10 other governors of both parties in sending a letter Tuesday urging the Senate not to proceed with the pure repeal and to instead work together on a bipartisan compromise. He has long expressed concern about the damage that a repeal would do to the people who gained insurance as part of his decision to expand Medicaid.
An Associated Press poll released Wednesday shows most Americans are wary of an outright repeal if no replacement is in place — just 13 percent support the concept, and 59 percent say it would be better that the law stay in place than totally disappear.
The budget office also projects that average premiums for individual policies would increase by about 25 percent in 2018, 50 percent in 2020 and would double by 2026. Half of the nation's population will live in areas with no insurer offering individual policies by 2020 because of pressure on insurers due to decreased enrollment and increased premiums.
Nevada lawmakers react
Democratic Sen. Catherine Cortez Masto: "Republicans need to stop playing games with the health care of Americans and the millions of lives that depend on the Affordable Care Act," she said in a statement. "There is only one way out of this mess: work with Democrats and build on the successes of the existing law. Republicans must quit endangering the lives of those they represent."
Democratic Rep. Jacky Rosen, who is challenging Heller for his Senate seat: "Senator Heller is trying to keep his options open and remain undecided on the Republican health care plan, but we already know how Senator Heller would vote if he wasn't faced with a tough race: just like he did in 2015 to double your premiums, gut coverage for people with pre-existing conditions, and eliminate Medicaid expansion," Rosen said. "Every single vote matters when it comes to stopping this reckless repeal effort in its tracks."
Democratic Rep. Dina Titus, who hasn't ruled out a bid against Heller: "Trump has been telling Republicans that Congress must repeal the Affordable Care Act, but what he hasn't admitted is that doing so will double premiums and kick 32 million people off their insurance by 2026," she said. "Now he owns that."
Democratic Rep. Ruben Kihuen: "House and Senate Republicans have had years to come up with a replacement and have come up with nothing," Kihuen said. "It's time for Republicans to stop putting vulnerable Americans at risk, and come up with real solutions that move our country forward in a bipartisan manner."
This story has been updated to include statements from Nevada's congressional delegation.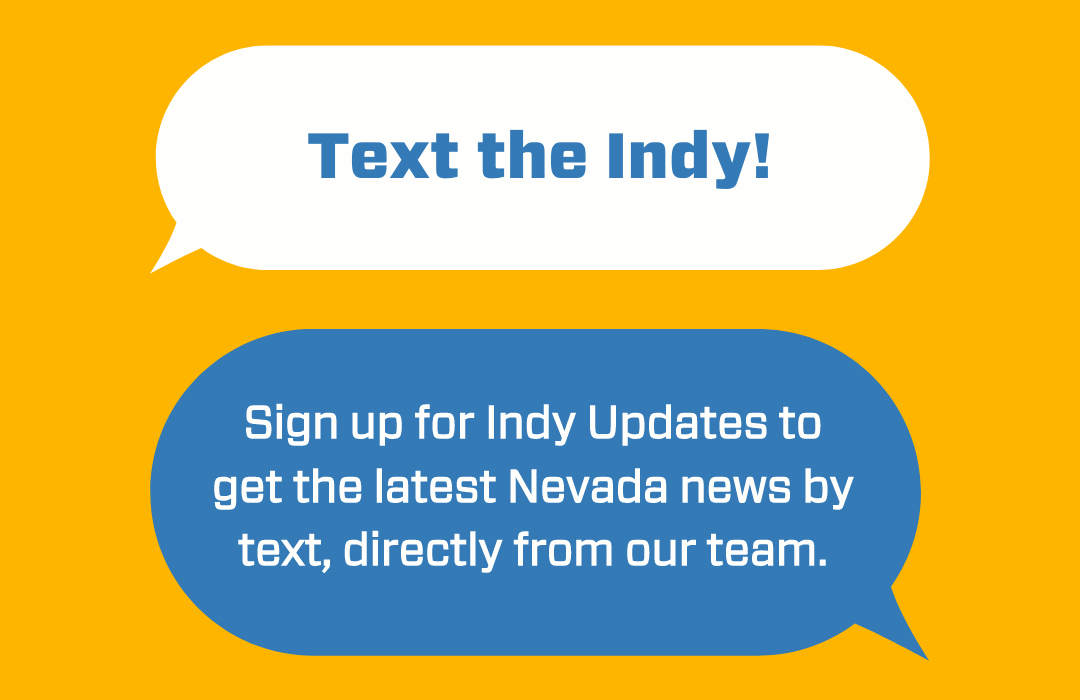 Featured Videos