Nevada GOP fake electors under state investigation
The investigation marks the first Nevada-based probe into the actions of the unauthorized slate of electors who pledged votes to Trump despite his loss.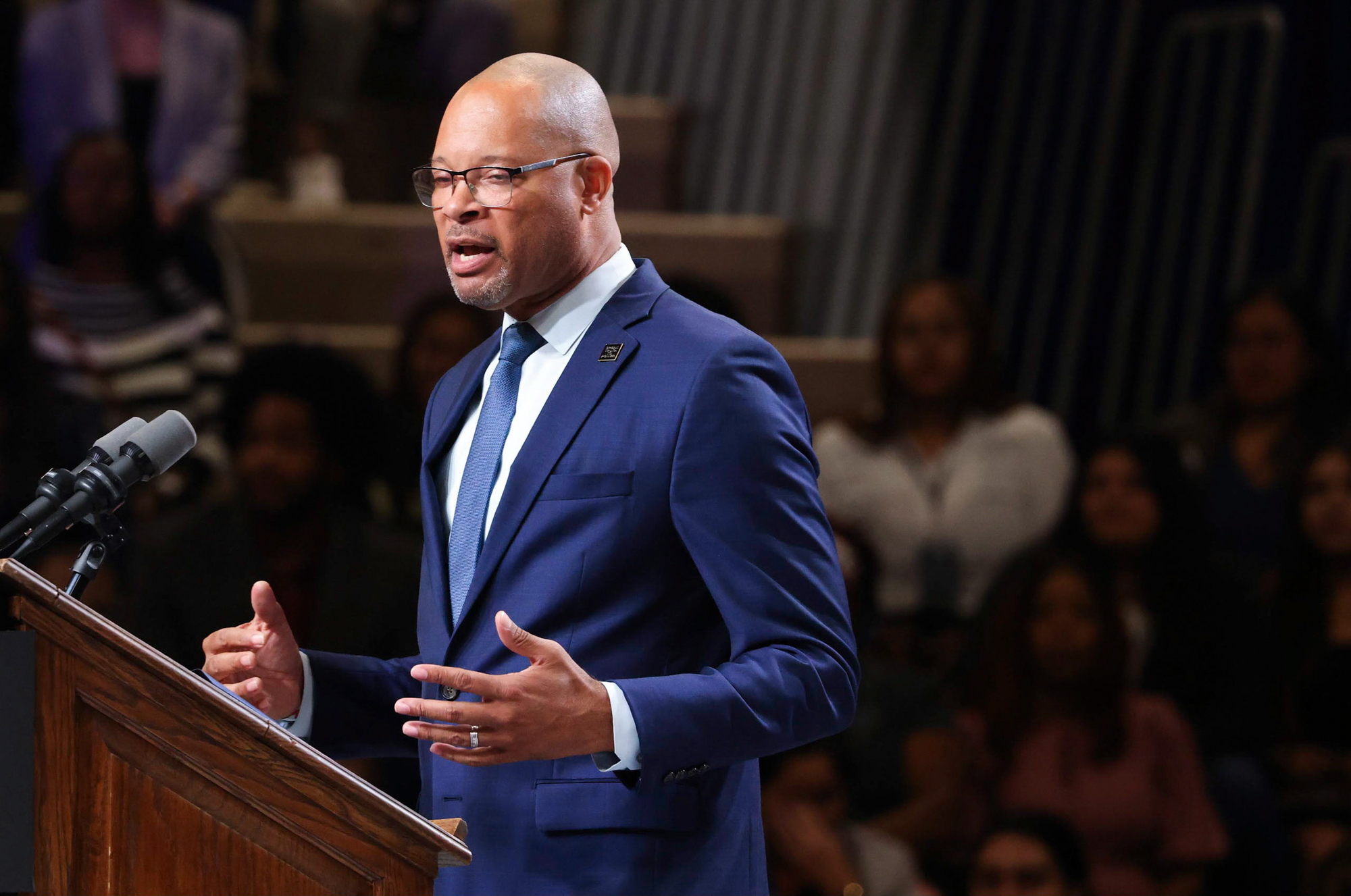 Nevada's attorney general is investigating the six Republicans who, in 2020, falsely pledged Nevada's electoral votes to Donald Trump even though the former president lost to President Joe Biden by 2.4 percentage points. It marks a significant change for Attorney General Aaron Ford, a Democrat, who has been silent on any potential investigation and had previously indicated state law would not allow for a charge.
The six Republicans — state party chair Michael McDonald, national committeeman Jim DeGraffenreid, Clark County Republican Party chair Jesse Law, vice chair Jim Hindle, Shawn Meehan and Eileen Rice — gathered in Carson City in December 2020 to submit an uncertified slate of electors for Trump. They did so at the behest of the Trump campaign, as revealed by the congressional January 6 Committee.
A person who met with investigators from the attorney general's office confirmed the existence of the investigation to The Nevada Independent. The person met with two investigators in September to answer questions about the fake electors' meeting and documents they submitted. Another source familiar with the investigation confirmed its existence. News of the investigation was first reported by Politico and NBC News. 
Former Clark County Registrar Joe Gloria told Politico that a state investigator asked him questions earlier this month about the fake elector scheme. NBC News cited two anonymous sources confirming the investigation.
Officials with Ford's office declined to comment when asked whether the attorney general was indeed investigating or planning to bring charges against the six electors.
Three of the six fake electors did not respond to requests for comment from The Nevada Independent on Wednesday morning. Rice and Meehan declined to comment, and McDonald directed reporters to his attorney, who has not yet responded to inquiries.
In other states where Republicans submitted fake elector slates for Trump, prosecutors have brought charges against the proponents. In Georgia, three fake electors are part of the broader case Fulton County District Attorney Fani Willis has brought against Trump over his efforts to overturn the 2020 election.
In Michigan, Democratic Attorney General Dana Nessel charged 16 people with felonies over their roles in submitting fake electoral votes. Arizona's Democratic attorney general is investigating those who participated in its fake elector plot.
The news comes after Ford previously said he would not bring charges against the so-called "fake electors" because state statute "did not directly address the conduct in question."
"As you all know, I have been silent on Nevada's fake electors, except to say that the matter was on our radar," Ford said during a legislative hearing earlier this year.
At the time, Ford urged state lawmakers to change the law governing fake electors to ensure such a thing would not happen again through SB133, a bill proposed by Sen. Skip Daly (D-Sparks) that would have established felony criminal penalties for anyone who participated in "creating a false slate of presidential electors, serving in a false slate of presidential electors or conspiring to create or serve in a false slate of presidential electors."
The bill passed out of the Legislature but was vetoed by Gov. Joe Lombardo, who wrote in his veto message that he agreed with the bill's efforts to secure elections but objected to the severity of punishment. He noted that the category of felony punishment included in the bill leading to what could be a four to 10-year prison sentence was more severe than that for "high-level fentanyl traffickers, certain domestic violence perpetrators, and even some of the most extreme and violent actors on January 6."
In September, however, Ford told 8 News Now he never said his office would never prosecute the fake electors.
"It is not that I've said that I can do nothing. What I have said, and I've been precise with my wording on purpose, is we don't have statutes in this state that directly address the issue," Ford said.
While Politico's report is the first evidence of state-level consequences for the fake electors, McDonald and DeGraffenreid have found themselves in the crosshairs of federal investigations, including testifying to a grand jury as part of a Department of Justice probe into Trump's efforts to overturn the election and having to provide evidence and testimony for Congress' investigation.
Nevada law mandates the state's electors to cast their votes for the winner of the popular vote in the state and prohibits performing an unauthorized public duty or falsifying records — provisions that the fake electors may have violated.

This story was updated on 11/15/2023 at 4:22 p.m. to contain information from a second source about the investigation.
The Nevada Independent is raising $200,000 by Dec. 31 to support coverage of the 2024 election.
Tax-deductible donations from readers like you fund this critical work.
If you give today,your donation will be matched dollar-for-dollar.
Give + Get Matched
Featured Videos