Resorts World unveiling 'seems like an old-school Las Vegas resort opening'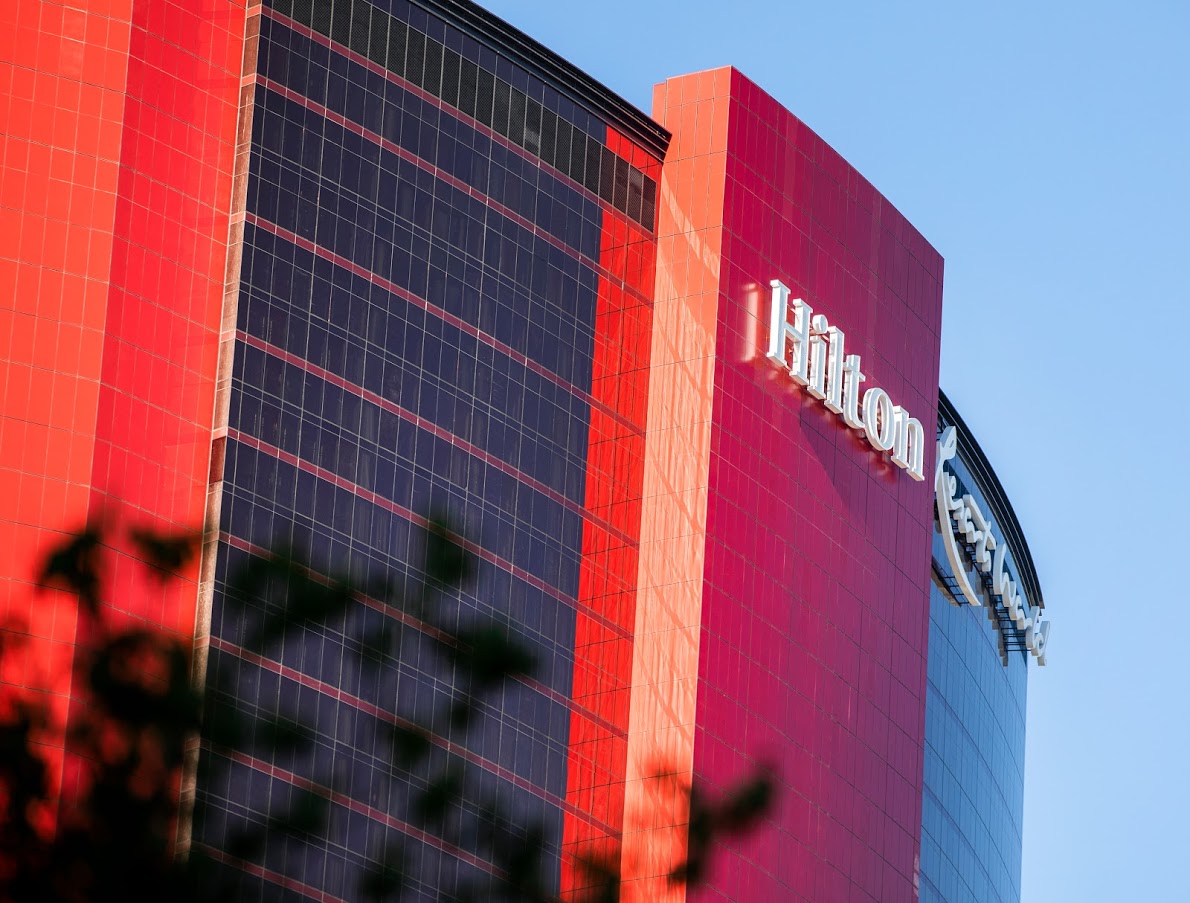 The comparisons between the opening of Resorts World Las Vegas and the launch of The Mirage almost 32 years ago can't be ignored.
Like its predecessor, the $4.3 billion Resorts World ends a decade-long lull of new Las Vegas Strip hotel-casino development. When it opened in 1989, The Mirage was the Strip's first all-new casino resort in 15 years.
That's where the similarities end, though.
Resorts World' predecessor, Boyd Gaming's Echelon project, was conceived at the apex of the Strip's massive development phase in the mid-2000s, only to be halted 14 months after construction began as the Great Recession gripped the casino industry.
The site sat untouched for five years until Genting Berhad – the holding company for Malaysia-based Genting Group – acquired the property and added the Resorts World name. Construction started slowly in 2015 but didn't kick-off in earnest until a few years later.
Thursday's opening comes at an auspicious time in Las Vegas. The gaming industry has fully rebooted following 15 months of casino closures, operating restrictions and capacity limitations brought about by the COVID-19 pandemic. Tourism and gaming numbers have been picking up since March, and the Resorts World opening is creating a buzz.
A private party will kick off the evening until the public is allowed in around 11 p.m. Resorts World's communications team have teased the potential for celebrity appearances and social media influencers on opening night.
Truist Securities gaming analyst Barry Jonas found the 3,500-room hotel, casino and entertainment complex has the highest room rates on the Strip heading into next week's July 4th holiday weekend.
The connections are not lost on Resorts World Las Vegas President Scott Sibella, a long-time MGM Resorts International executive who moved into his role in 2019, shortly after departing a similar position he held for eight years with MGM Grand Las Vegas.
"I wish I could say I was a smart guy and that I planned it this way. But we planned a summer 2021 opening last year, either way, hoping things were going to be better," Sibella said.
When Resorts World activated its 100,000-square-foot LED screen on its west tower on Independence Day a year ago, providing a digital fireworks display for a Strip audience scaled down because of the pandemic, the interest took hold.
"In many ways, it seems like an old-school Las Vegas resort opening," said Bo Bernhard, who grew up in Las Vegas and is now executive director of UNLV's International Gaming Institute and the university's vice president of economic development.
The difference, Bernhard said, is the company behind the project. Genting's Resorts World brand and concept are new to the Strip. The company has seven integrated Resorts World properties, primarily in Asia, including Resorts World Sentosa in Singapore and Resorts World Genting in Malaysia.
"This is an entirely new company with new ideas, and in this case, global ideas. It's tremendous expertise that will help grow this market," Bernhard said.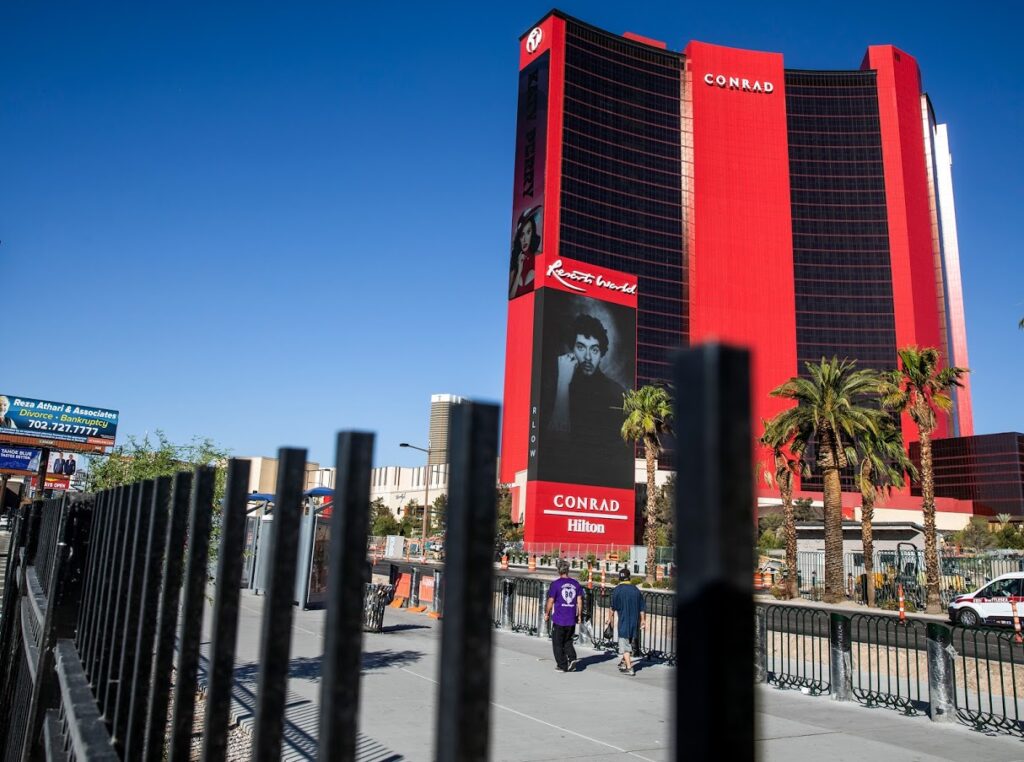 Denstone Group CEO Oliver Lovat said Resorts World is "the most international property that has ever opened in Las Vegas." The real estate advisor and casino industry consultant said American visitors won't be disappointed.
"It is designed and structured for international visitors as well as the U.S. market in a way no other resort in Las Vegas has ever been built," Lovatt said. "It's a fusion of casino development from North America and Asia."
Sibella cautioned that tapping the overseas Asian customer market, the bulk of Genting's database, is challenging because of COVID-19 travel restrictions. It's an issue for all Strip properties that have a large Asian customer connection.
"We have an edge from our properties over there (in Asia), but we know it won't change overnight," Sibella said. "My hope is it gets better by the end of the year, and we see the next Chinese New Year as a big celebration. But we're not counting on that right away."
More than just casinos
Genting was founded in 1965, and its first Resorts World property opened in Malaysia in 1971 as a 200-room hotel.
The company is more than just casinos. During a presentation to Nevada gaming regulators in May, Genting highlighted its place as a multinational conglomerate with energy, agriculture and real estate holdings in addition to its leisure and hospitality business. The company's assets have an equity worth of $25 billion.
Global Market Advisors Partner Brendan Bussmann said New Yorkers recognize Resorts World's gaming approach through its casinos in the Catskills and at the Aqueduct Racetrack in Queens.
"While the local leadership team has strong experience on the Strip, Resorts World is looking to make its own splash and be a competitive product in the resort corridor," Bussmann said.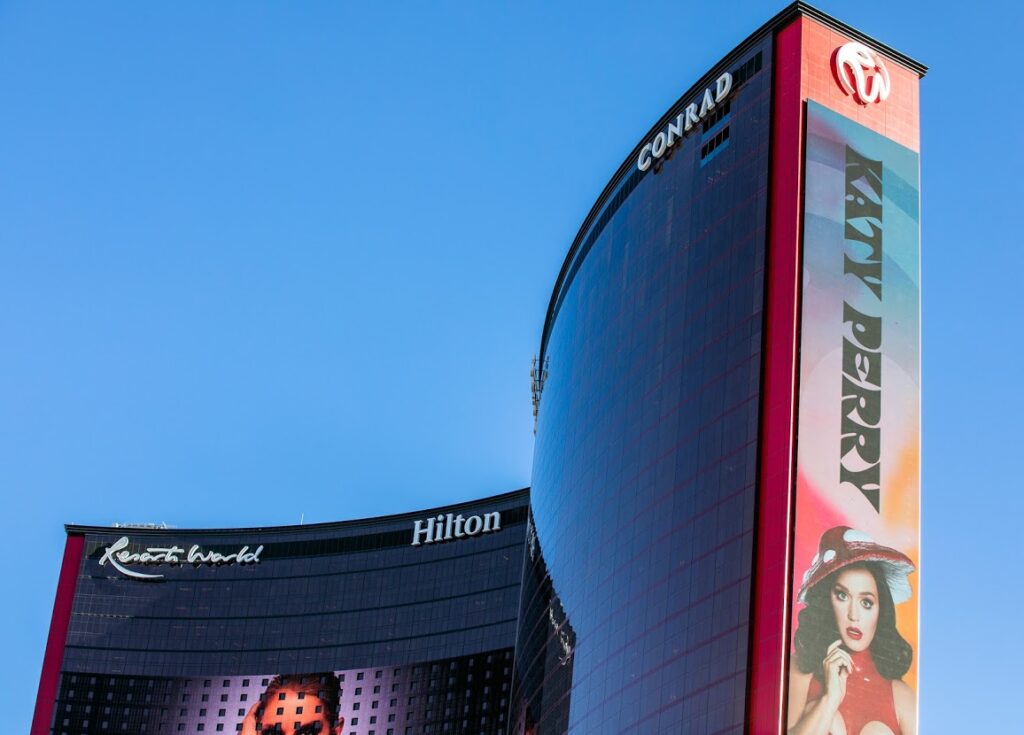 Quintessential megaresort
Resorts World Las Vegas is the first classic megaresort associated with the Strip's growth in the three decades since The Mirage opened.
The 117,000 square foot casino will have 1,400 slot machines, 117 table games and a sportsbook. A high-end gaming area associated with Crockfords, a European gaming brand owned by Genting, is a part of the casino floor along with three 66th floor private gaming salons. Two other private gaming salons are on the fifth floor.
"Crockfords is an iconic brand for gamblers in the U.K.," Lovatt said. "It will have an immediate resonance with the gaming customer."
Last week, Resorts World announced it would be the first casino in Nevada to offer cashless gaming capabilities for slot machines, table games and sports betting, as well as non-gaming activities throughout the property, such as retail, restaurants and entertainment.
The casino partnered with five gaming technology providers in the effort.
Through a franchise agreement, Resorts World is utilizing Hilton Hotel's brands, expertise, technology and the lodging company's 115 million-member Hilton Honors program to fill the 3,500 rooms and suites.
All of Resorts World's rooms are in the Hilton system under the Hilton name, the high-end Conrad brand or ultra-luxury LXR Hotels, which has been paired with Crockfords.
The property also will unveil the bulk of its 40 restaurants and beverage options, including an Asian street-themed food court. Resorts World's five-and-half-acre pool deck and 300,000 square feet of convention and meeting space also are opening this week.
Three areas – the 5,000-seat theater built in partnership with AEG, Zouk Nightclub and the spa – are being held back until the fall and winter months because "additional scope has been added." Singer Celine Dion will open the theater in November followed by singer Katy Perry and country music stars Carrie Underwood and Luke Bryan.
"Everything we do here is nontraditional," Sibella said. "We try to say, 'let's not do it the way people have done it before.' Let's be forward thinkers."
Sibella said the bulk of the planned 5,000-person workforce had been hired as of early June. He said staff training has been taking place inside the property's convention facility. Resorts World has "strongly encouraged" its workforce to be vaccinated against COVID-19.
"We have a clinic where we are offering vaccines," he said.
Remembering Echelon
Boyd Gaming CEO Keith Smith could see the progress of Resorts World Las Vegas from his office in the Hughes Center. He had an obvious interest in the development: The company actually started construction on what is now Resorts World.
"It looks like they took all the infrastructure we had in place, and built it from there," Smith said.
Beginning in the 1980s, Boyd owned the iconic Rat Park-era Stardust, eventually adding a 32-story hotel tower to the resort. The company then purchased several adjacent lots next to the Stardust, creating an 87-acre site.
In November 2006, Boyd closed the Stardust and imploded the property four months later to make way for Echelon, a planned $4.8 billion resort envisioned with five hotels of varying sizes totaling 5,000 rooms and suites, all connected to a 140,000-square-foot casino.
A formal groundbreaking took place in June 2007. However, as the economy began to struggle and credit markets dried up, Boyd halted Echelon's construction in August 2008. The project, a mix of steel structures and an unfinished parking garage, sat silent until Genting Berhad acquired the site for $350 million.
"First and foremost, there was a great confidence in the people that took over the property with the money they have invested and what they have built," Smith said. "Las Vegas has a history of making these big incremental steps every so many years and giving customers more reasons to continue to come and visit. I think (Resorts World) will help grow the overall market in the long term. It's very much a positive step for the city and our community."
Boyd has 28 casinos in 10 states. It retained the Stardust name and trademarks, which are being used at the company's growing online casino business in Pennsylvania.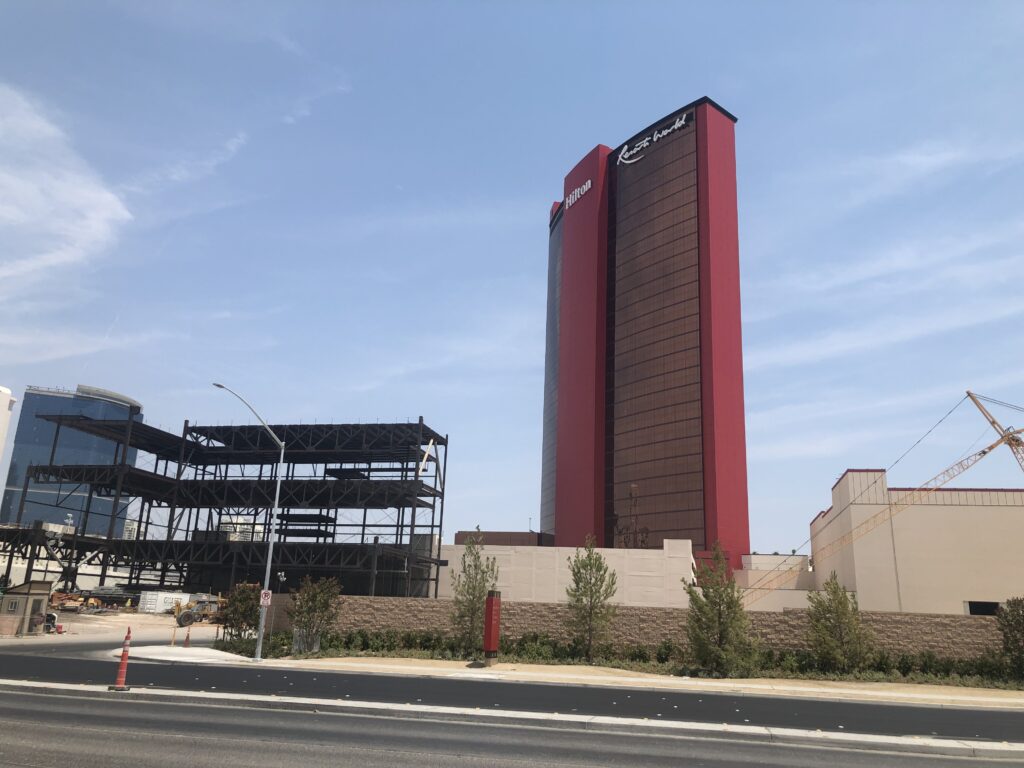 Mirage comparison
When The Mirage opened, the $565 million cost left many aghast. At the time, it was the most expensive hotel-casino project ever built in Las Vegas.
That record for a single resort now belongs to Resorts World, at $4.3 billion, although the 2009 opening of CityCenter, which included multiple hotels, high-rise residential and retail, carried a $9 billion price tag. The last all-new hotel-casino on the Strip was the Cosmopolitan of Las Vegas, which opened in 2010 at a cost of $3.9 billion.
The Mirage's opening was followed in 1990 by Excalibur. Over the next nine years, the Strip's landscape dramatically changed as 11 new properties were added to the resort corridor, including MGM Grand in 1993, Bellagio in 1998 and the Venetian, Mandalay Bay and Paris in 1999.
Analysts said Resorts World won't have the same influence when it comes to stimulating new casino development, but it's success could lead to sales and renovations of existing Strip hotel-casinos. Derek Stevens opened Circa Casino Resort last fall – downtown Las Vegas' first all-new resort in 40 years – and Virgin Resorts remodeled the former Hard Rock Las Vegas.
UNLV's Bernhard noted the emergence of Genting may pave the way for other operators to join the Strip. For example, Rhode Island-based Bally's Corp. is buying the Tropicana and Southern California's San Manuel Indian Tribe is purchasing the Palms Casino Resort.
"Historically, gaming innovation has been outbound from Las Vegas. Now, the innovation is inbound with new operators," Bernhard said. "The Strip is going to be better off because of that change."
He likened the addition of Genting to the Strip's roster to the change the late Sheldon Adelson brought to Las Vegas when he built the Sands Expo and Convention Center, along with the Venetian.
Bussmann noted that Genting's move to develop a site started by Boyd was a good sign for Strip. The company completed a project at the north end of Las Vegas Boulevard that will add to the Las Vegas Convention Center expansion and the remodeled Sahara.
"While the future is still hazy for Fontainebleau and another parcel in the area, it definitely extends the experience for the leisure and business customer," Bussmann said.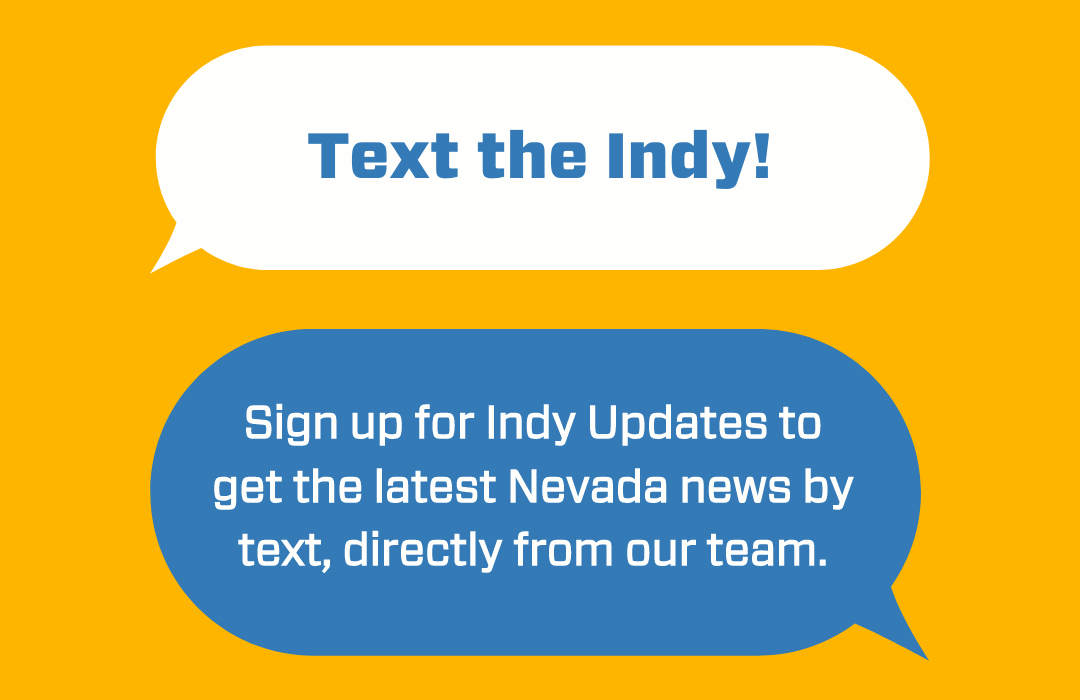 Featured Videos