Road to Recovery: Experts predict continued but moderate inflation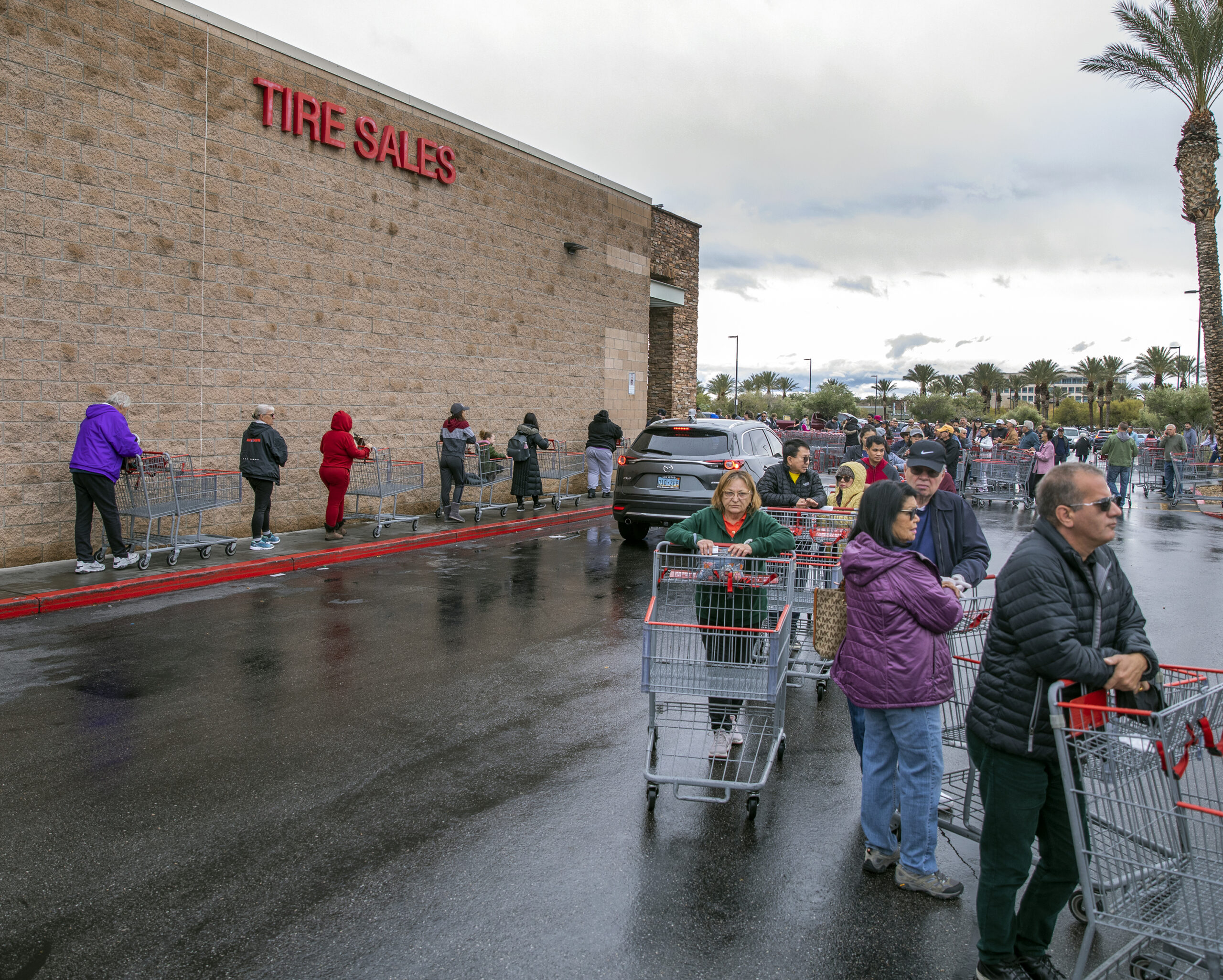 Welcome to the third installment of "Road to Recovery," a recurring feature that provides semi-regular updates on Nevada economic news and data.
The state's economy has been hit hard by the COVID-19 pandemic. Restrictions on public activity have resulted in businesses closures and thousands of lost jobs, and many parts of the economy have yet to return to their pre-pandemic state. As Nevada's recovery from the pandemic continues, this series will take a closer look at the most important economic indicators across the state.
You can find the latest data on our "Nevada Recovery Dashboard" data page and on Twitter. (Follow Tabitha Mueller for updates on housing data and Howard Stutz for updates on gaming and tourism numbers). Also, feel free to reach out to [email protected] with any questions.
On Tuesday, economists, state officials and business leaders came together to discuss the future of the Southern Nevada economy, expressing optimism about the recovery at an event hosted by the UNLV Center for Business and Economic Research (CBER). Treasury Secretary Janet Yellen and Sen. Catherine Cortez Masto (D-NV) also virtually delivered remarks focused on the economic impacts of federal legislation. Below, we take a look at the experts' projections for slowing economic recovery in 2022 and uncertainty about how inflation may change in the coming months.
Uncertainty about how inflation will change
Amid global supply chain issues, Americans have dealt with the effects of rising inflation, including higher prices for groceries and gas.
In September, prices for all items in the western U.S. were 5.3 percent higher than they were a year prior, including 4.7 percent higher food prices and nearly 40 percent higher gasoline prices. In recent years before the pandemic, the national inflation rate for all items hovered around two percent a year.
But CBER Research Director Stephen Miller cautioned on Tuesday that there is not yet enough data to suggest when the ongoing inflation spike may subside.
Miller said he does expect the higher inflation rate to be short-lived, but said he does not know whether that means six months or two years. As supply chain issues subside, Miller said it may be clearer how inflation is changing by early next year.
"We'll have better information by the turn of the year once we get some more data, and it'll become more apparent what's going on," Miller said.
Treasurer Zach Conine said during the event that he is concerned about the effects of inflation on Nevadans with less money, who may be less able to "pay for those inflationary pressures." He also said inflation could affect how federal aid dollars are spent because it could lead to higher prices for new roads and bridges.
Sandip Bhagat, chief investment officer for Whittier Trust Company, said on Tuesday he thinks there are three possibilities: inflation could become "runaway and rampant," inflation could remain "stubborn and sticky" or the rise in inflation could be "transient and temporary."
Bhagat said there is no clear evidence that inflation will continue to surge higher, as it did throughout the 1970s when the inflation rate rose to nearly 20 percent. Rather, he expects to see the situation fall between the latter two options.
"Be ready for inflation close to 4 percent, maybe three-and-a-half, maybe three. It will not dip below three until about three years from now," Bhagat predicted.
Recovery will continue, but at a slower pace
Following a two month-long recession at the beginning of the COVID-19 pandemic that saw Nevada's unemployment rate spike to a record high, the state has undergone a rapid recovery. But that recovery is only partial. Southern Nevada, and Las Vegas's hospitality industry in particular, continues to see high levels of unemployment, compared with the rest of the state and country.
Miller said on Tuesday he expects the recovery of those jobs and other parts of the Southern Nevada economy to continue in 2022, but likely at a slower pace.
"We're predicting that it is going to continue [the] upward trend but not as robust," Miller said. "It's going to be much slower."
From April 2020 through September 2021, Clark County recovered nearly 70 percent of jobs lost during the pandemic, but only 55 percent of jobs lost in the leisure and hospitality industry. Miller noted that because there are so many leisure and hospitality jobs in Southern Nevada, recovering those jobs will take longer than in other industries where there may only be a few thousand people out of work compared with before the pandemic.
Miller also said the area's economy remains vulnerable to COVID-19, as another spike in cases could disrupt the recovery.
"This may be a permanent state of affairs unless we get our hands around the virus and get control of it," he said. "We have to learn how to deal with it more effectively, so it won't hurt us as much."
Others who spoke at Tuesday's event were hopeful that the recovery would continue apace next year. Bhagat said the previous federal stimulus packages that sent payments directly to citizens will help stimulate the economy moving forward.
"The legacy from [the federal stimuli] is a high level of consumer savings, and that will also provide fuel and thrust for additional consumer spending going forward," Bhagat said. "So I anticipate a very long economic cycle and bull market. So the hiccups of the third quarter — the Delta variant, the slowdown of economic activity that we saw — were just bumps in the road."
But businesses in Southern Nevada are still facing roadblocks to their recovery. CBER Director Andrew Woods shared results from a quarterly business confidence survey that found the most common issue among local businesses in Southern Nevada was "finding qualified workers."
Las Vegas Chamber President Mary Beth Sewald echoed those concerns, saying the chamber is primarily focused on workforce development.
"I hear from our members constantly … the talent pool is very shallow," Sewald said. "Now the pool is closed because they cannot find a workforce who is willing to come to work."
Sewald said a survey of chamber members found the biggest reason many people in Las Vegas are having trouble returning to work is because of issues related to child care. Nationally, a lack of child care options has limited many parents from returning to work.
Despite those concerns, Sewald said the return of tourism, especially international tourists, will help with the recovery. Earlier this month, the federal government eased international travel restrictions, allowing vaccinated foreigners to enter the country again. She added that upcoming major events, including the Consumer Electronic Show and NFL Pro Bowl, will help bring tourists back.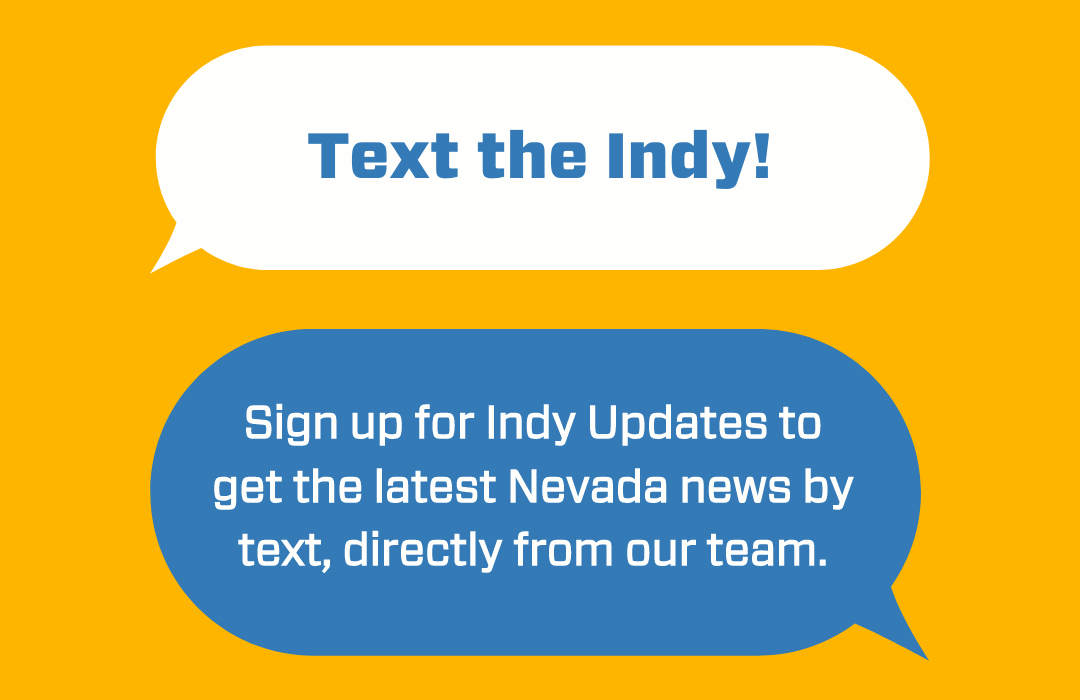 Featured Videos