Rodimer election lawsuit delayed amid 'ministerial oversight' requiring new judge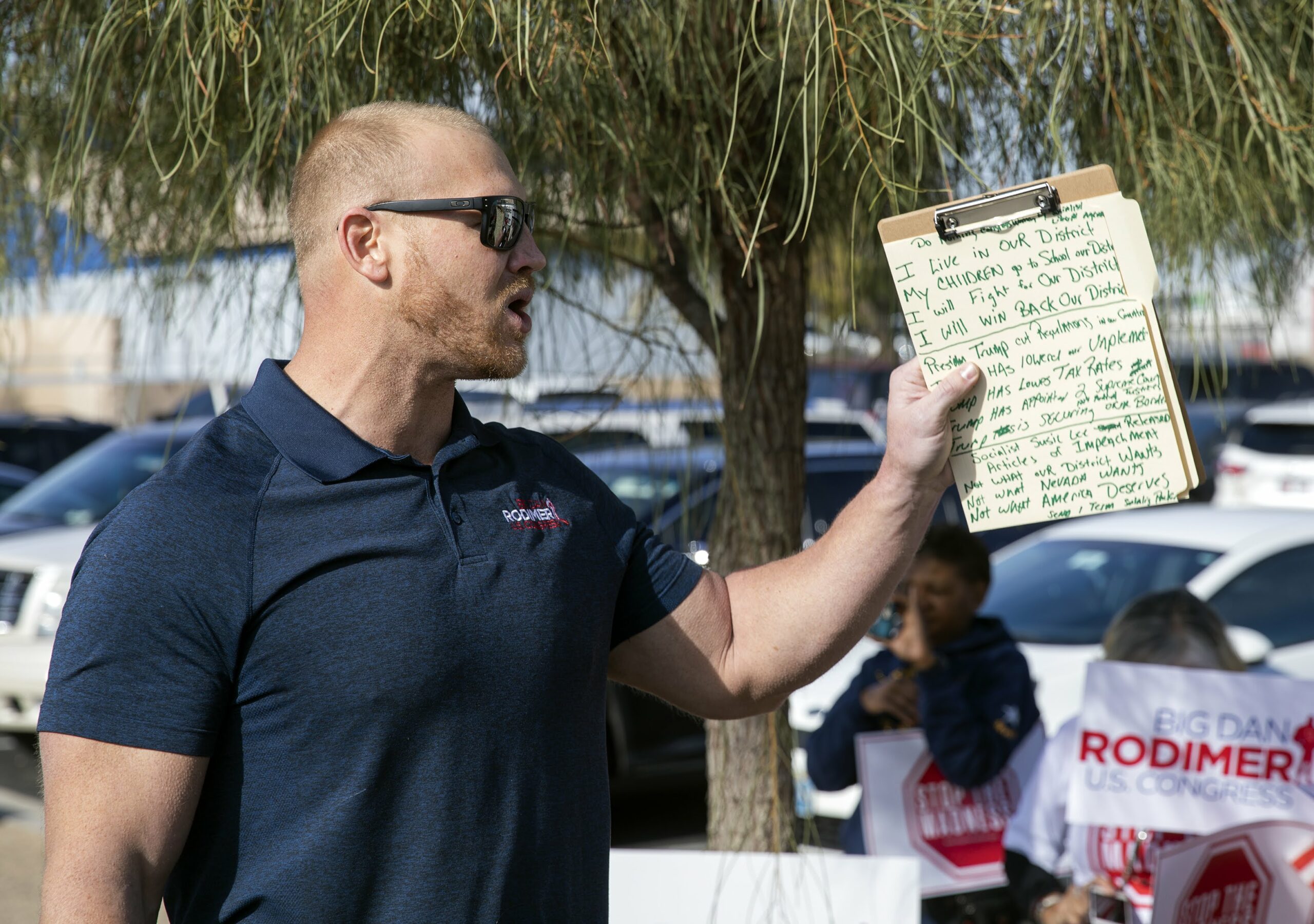 Republican congressional candidate Dan Rodimer's legal challenge seeking a new election over unsubstantiated claims of voter fraud will be delayed after a "ministerial oversight" resulted in a new judge being assigned the case.
An attorney for Rodimer, who lost his 2020 election bid to incumbent Democratic Rep. Susie Lee by about 13,000 votes, requested during a hearing on Monday that Clark County District Court Judge Gloria Sturman recuse herself from the case, owing to allegations that her political affiliation and membership in Democratic Party groups rendered her too biased to preside over the case.
The motion was referred to Clark County District Court Chief Judge Linda Marie Bell, who issued an order requiring that the case be randomly reassigned because of an administrative oversight. Sturman was one of three judges assigned to a special pool of judges to take on emergency election-related cases, but that order expired earlier this month.
Bell noted in her order that she did not find any actionable information or examples of bias that would render Sturman unable to fairly issue a ruling in the case.
"With regard to the other issues raised in Mr. Rodimer's motion, nothing in the record reflects a prejudice on the part of Judge Sturman against Mr. Rodimer that would preclude Judge Sturman from deciding this case," Bell wrote. "As judges we are routinely called upon to make decisions regardless of our personal viewpoints and opinions."
The case has been assigned to Judge Trevor Atkin, with a hearing set for Tuesday afternoon.
Rodimer's lawsuit, which was filed last week, is asking that a new election be ordered in the congressional district over multiple accusations of irregularities in Nevada's election process, including instances of individuals potentially receiving mail ballots addressed to different voters.
It also recycles claims that a new election is warranted given that the Clark County Commission called for a re-vote for a commission race decided by 10 ballots. Members of the commission said a special election was necessary because the county had identified 139 ballot discrepancies in the district that could change the result of that race — Rodimer's lawsuit notes that the county commission district in question falls within the congressional district in which he ran (although only 139 discrepancies have been identified county-wide).
Rodimer's attorney, Craig Mueller, has filed similar lawsuits requesting new elections on behalf of other losing Republican candidates, including Jim Marchant in the state's 4th Congressional District, state Senate candidate April Becker and Assembly candidate Cherlyn Arrington.
None of those lawsuits have proved successful as of yet; Sturman denied Marchant's request on procedural grounds (state law sets specific pathways for the challenging of election results that were not followed) and because his lawsuit only requested a re-vote in Clark County and not in the other six counties included in the congressional district.
Becker's lawsuit is scheduled to be heard on Tuesday; Mueller agreed to withdraw the lawsuit filed on behalf of Arrington and file it another way after a judge found that it was improperly filed.
All of those still-pending lawsuits, as well as legal action brought by President Donald Trump's campaign seeking to overturn the election results, are running against a tight deadline; the state's Supreme Court is scheduled to canvass and accept the results of the election on Tuesday.
Prior to the hearing on Monday, Mueller filed at least two motions requesting that the case be moved to a different judge's courtroom — claiming that Sturman was "so bias [sic] that she cannot remain neutral in an election based matter."
As evidence, Mueller cited a 2016 Vanity Fair blog post calling Sturman a "hero for telling Trump lawyer to 'sit down' over absurd voter lawsuit" — related to Sturman's forceful dismissal of a lawsuit asking the state to impound and preserve records from voting sites allegedly left open past posted closing times during the early voting period.
The motion also cited Sturman's membership in Emerge Nevada — a nonprofit training program aimed at recruiting female Democratic candidates for a variety of offices — as additional evidence of bias, linking to a 2018 Newsweek story that mentioned the group signing up potential candidates outside of the organized Women's March event in Las Vegas.
"If you believe you can be fair, it's not the standard; the standard is, can it reasonably be questioned from the outside," Mueller said during the hearing on Monday. "And it certainly is reasonably questionable in my mind, and certainly anybody who hears this will also reasonably question whether you're the best judge for this."
Mueller later submitted a supplemental brief, including campaign finance records showing that she made a $100 donation to Democratic Assembly candidate Daniele Monroe-Moreno and a $10 donation to a political action committee led by Democratic former Assemblywoman Lucy Flores.
Mueller cited a 2002 advisory opinion from the state's Standing Committee on Judicial Ethics and Election Practices stating that judges or judicial candidates should not make any contributions to others running for office. However, the state's Code of Judicial Conduct expressly states that judges or judicial candidates are allowed to make contributions to others running for public office.
Sturman said she was not acquainted with Rodimer's opponent, Democratic Rep. Susie Lee, and didn't recall any discussion of "flipping the House" during her one training class with Emerge Nevada in 2010. She also disclosed that she and Rodimer are actually neighbors, and questioned whether that could also be construed as a conflict of interest.
Emerge Nevada issued a statement on Monday saying the group does not have a "membership program," and that Susie Lee has supported the group but is not an alumna of any of its training programs. "Failed Congressional Candidate Dan Rodimer and his attempt to discredit a sitting Nevada judge is despicable," the group said in an emailed statement. "Judge Gloria Sturman was rightfully elected, and re-elected by Nevadans, because of her fair and consistent application of the law."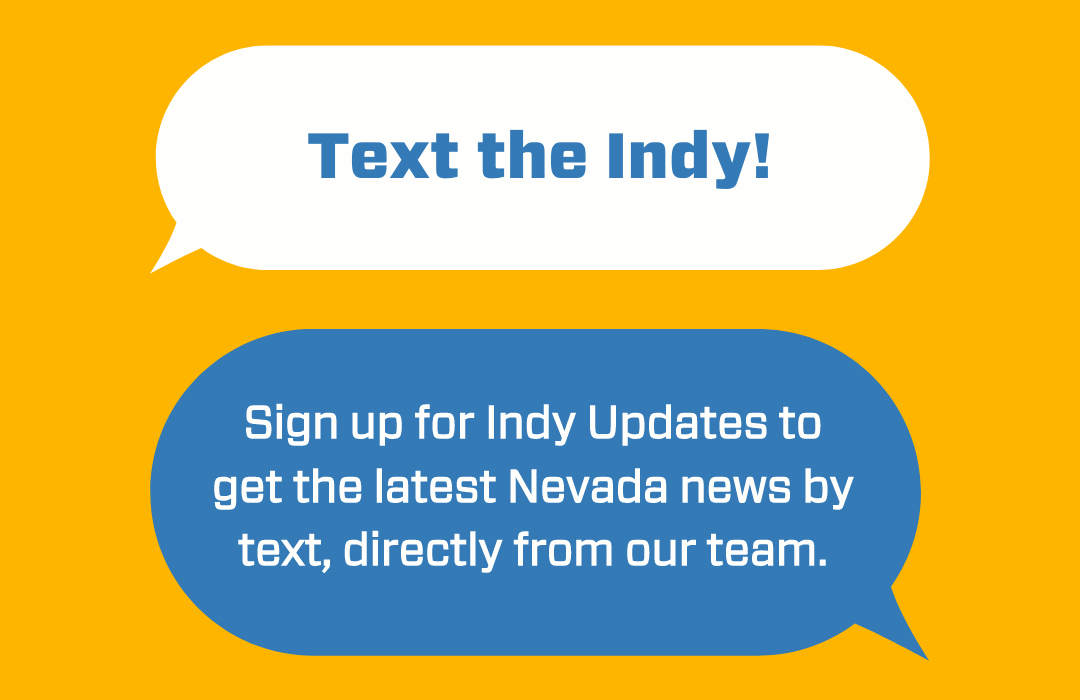 Featured Videos