Sandoval 'disturbed' by Wynn allegations, but most Nevada politicians staying mum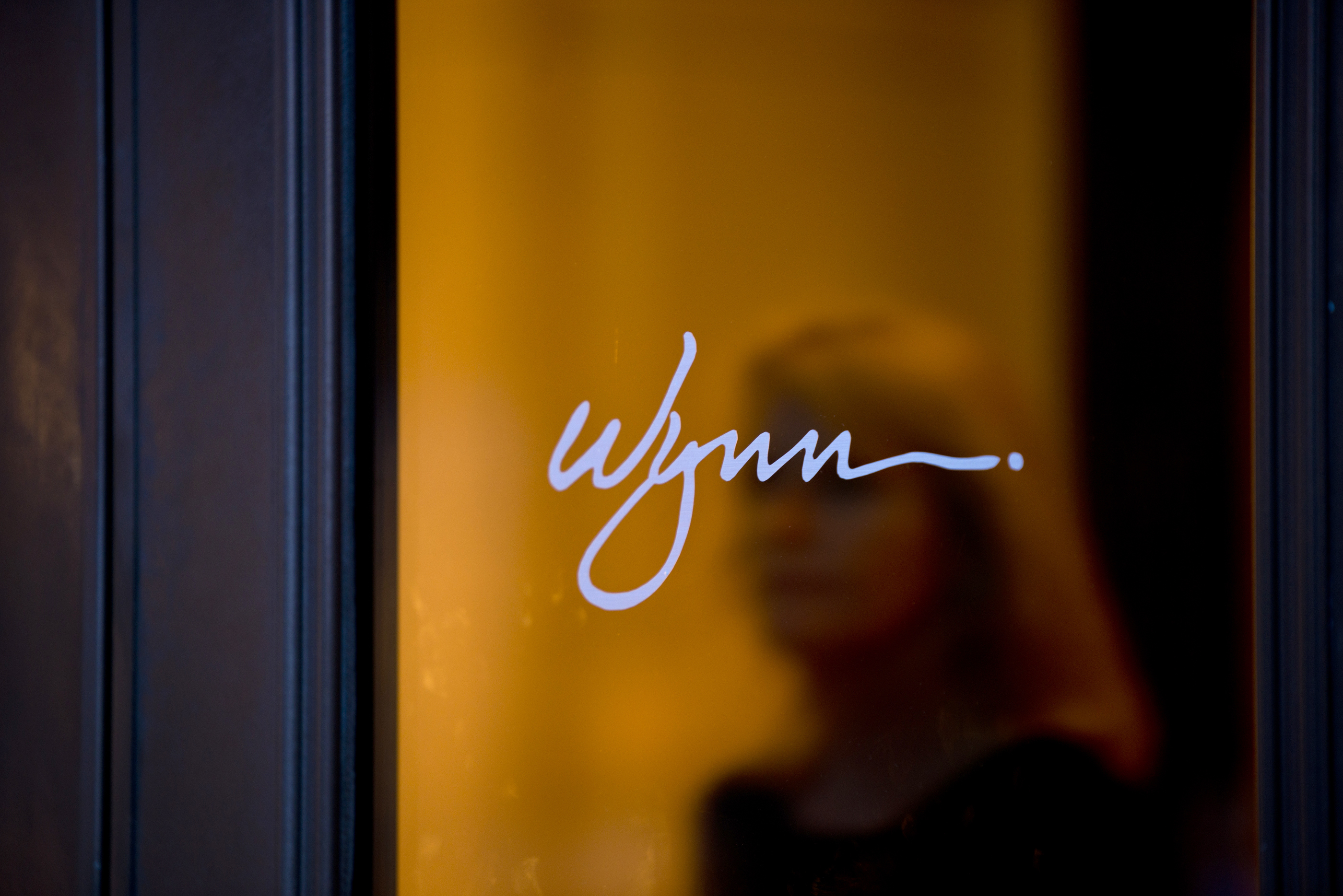 Allegations that casino mogul Steve Wynn had engaged in a decades-long pattern of sexual misconduct have elicited a muted response from some of Nevada's most prominent politicians and candidates for office.
Besides his status as an influential Republican donor on the national stage, Wynn and his companies play a key role in Nevada politics — shelling out more than $2 million to Republican and Democratic candidates over the past decade. Almost anyone who has run for a state-level office has taken at least one contribution from Wynn Resorts, a subsidiary or Wynn itself.
Yet many of them — Republicans and Democrats alike — have stayed silent after the Wall Street Journal published an article with specific allegations of sexual misconduct, including that Wynn pressured one manicurist to have sex with him and later paid her a $7.5 million settlement. Wynn has denied that he ever sexually assaulted any women.
Though national Republicans and groups have spoken out against the allegations targeting Wynn — including his removal as fundraising chairman of the Republican National Committee and several candidates returning his political contributions — few Nevada politicians in either party have taken similar stances.
Three Republican politicians and candidates — U.S. Sen. Dean Heller, congressional candidate Michelle Mortensen and Attorney General and gubernatorial candidate Adam Laxalt — have returned recent contributions they received from Wynn to charity but have not otherwise commented on the allegations.
In a statement, Republican Gov. Brian Sandoval said he was "disturbed, saddened and deeply troubled" by the allegations against Wynn.
"As we've sadly observed over the past six months, this type of behavior is not limited to one industry, party, or state. I condemn sexual harassment and misconduct in all forms and will work to continue to build a respectful and safe environment for all state employees," he said in an email.
Sandoval said he would not be returning contributions from Wynn or businesses, calling it "impractical" and saying that no donations ever "increased access or helped influence a policy decision."
A few Democrats — including Senate Majority Leader Aaron Ford, who is running for attorney general, Assemblyman Nelson Araujo, who is running for secretary of state and congressional candidate Susie Lee — have been more vocal, putting out statements on Twitter on Friday condemning the allegations and expressing support for the victims. Congressional candidate and former Assemblywoman Victoria Seaman called on Mortensen, her Republican primary opponent in Nevada's 3rd Congressional District, to return Steve Wynn's contribution on Monday and, more recently, to return a contribution from his wife Andrea Wynn, too.
The Nevada Independent reached out to more than 30 prominent officeholders and candidates for office in 2018 to ask both their reaction to the allegations in the Wall Street Journal story and what they think the state should do to combat sexual harassment in the workplace. To those who have ever received campaign contributions from Wynn, we also asked what they planned to do with the donation they received.
We will be continually updating the following table with their responses. See who has responded so far and who has not below. To view the spreadsheet full size, click here.
Here are some the highlights of what the politicians and office-holders said.
Gubernatorial candidates
Democratic gubernatorial candidates Steve Sisolak and Chris Giunchigliani both panned the alleged behavior by Wynn — Sisolak called it "disgusting and unacceptable," while Giunchigliani said the story was "part of a near-daily drumbeat of new cases of intimidation, bullying, sexual harassment and abuse from around the country." Both said they would seek to address the problem of sexual harassment as governor.
Treasurer Dan Schwartz, running for governor as a Republican, called the allegations "serious and real." Schwartz, who hasn't received campaign contributions from Wynn in the past, said the state needed to solve the issue of "genuflect(ing) to the gaming industry" before it deals with "workplace harassment generally" on the Strip.  
A spokesman for Laxalt's campaign did not return emails seeking comment.
Other constitutional office candidates
Few of the candidates seeking the state's other high-profile offices returned requests for comment on the allegations against Wynn, including lieutenant governor candidates Kate Marshall (D) and Michael Roberson (R), attorney general candidate Wes Duncan and secretary of state candidates Barbara Cegavske (R) and Nelson Araujo (D).
Democratic Senate Majority Leader Aaron Ford, running for attorney general, said in a statement that he would work with interested parties in developing the "gold standard" of anti-harassment policies, including safe and effective reporting systems and developing guidelines for "comprehensive" investigations and "consequences" for inappropriate conduct.
"It is important that we send the message that no one is above the law, and everyone must be held accountable if they harass, assault or harm another individual," he said.
Ford said he wouldn't be returning donations from Wynn Resorts that he and his affiliated PACs had received in the past, as they were used in past election cycles and to help defend the Democratic state senators targeting by Republican-backed recall efforts.
"I couldn't think of a better cause to have directed funds towards than to defending the state senators who are being wrongfully targeted after spending the last session fighting with me to expand protections for women and families in Nevada," he said.
Congressional delegation
Democratic Rep. Jacky Rosen, who is running for Republican Sen. Dean Heller's Senate seat, called the allegations against Wynn "deeply disturbing" and described the women who came forward to the Journal as brave. Rosen, who had never run for office before throwing her hat in the ring for Nevada's 3rd Congressional District in 2016, has never taken any campaign contributions from Wynn.
"No matter how powerful you are, there should be zero tolerance for sexual harassment," Rosen said.
Democratic Rep. Dina Titus, who took Wynn campaign contributions when she served in the Legislature, didn't directly address the Wynn allegations or address the donations, but said that Las Vegas has "long been a difficult place for women," including cocktail waitresses, card dealers, house keepers and gaming executives.
"We must fight to change the culture, not just here but everywhere, regardless of who the abuser is," Titus said.
Rep. Mark Amodei, a Republican, simply said "yes" when asked if he was concerned about the behavior detailed in the allegations against Wynn. Amodei, who has previously taken contributions from Wynn, said that he hasn't received any money this cycle and therefore won't be returning any donations.
Democratic U.S. Sen Catherine Cortez Masto's office didn't respond to emailed questions. However, she told an Independent reporter, "There should be zero tolerance for any sexual assault or sexual harassment whether you are in the private sector or government."
The other two members other members of the congressional delegation — U.S. Sens. Dean Heller and Rep. Ruben Kihuen — did not respond to requests for comment from the Independent. Heller did commit to donating the $5,400 his campaign received last year to charity, but has not otherwise elaborated on the Wynn allegations.
Congressional candidates
Republican U.S. Senate candidate Danny Tarkanian called the allegations against Wynn "serious and concerning" and that they should be investigated. However, he said he does not make judgments until after the allegations are proven true, and that he would respond further once Nevada gaming regulators conclude their investigation.
Three candidates in the battle for the open 3rd Congressional District seat have so far addressed the Wynn allegations.
Democrat Susie Lee, an education advocate and philanthropist, said Wynn "appears to have systematically used his power to exploit and take advantage of many women who were simply doing their job." She called the behavior "a terrible abuse of power" and said she is "pleased" that the Wynn Resorts board and gaming regulators in Nevada and Massachusetts are looking into the allegations.
Lee has never taken a contribution from Wynn, but her husband Daniel Lee was the chief financial officer of Mirage Resorts under Wynn in the 1990s.
Republican Victoria Seaman, a former assemblywoman, called the behavior described in the allegations "concerning" and "serious," continuing to call on her Republican opponent, former television reporter Michelle Mortensen, to return Wynn campaign contributions. (Mortensen, who did not respond to the Independent, returned $5,400 from Steve Wynn, but Seaman has called on her to also return $5,400 from his wife Andrea Wynn.)
Seaman said that she's "never been a part of the 'boys club' so I don't much care what they think of me."
"If our party is going to scream about Al Franken and Harvey Weinstein, we have to honestly do the same about Mr. Wynn," Seaman said.
Republican Dave McKeon, former Clark County Republican Party chair, called harassment and abuse "unacceptable" and said that it should be dealt with appropriately. However, he said that all Americans, including Wynn, are entitled to due process.
"The rule of law protects the innocent and punishes the guilty," McKeon said.
Neither McKeon nor Seaman have ever taken contributions from Wynn. State Sen. Scott Hammond, a Republican in the race who has taken Wynn contributions, also did not respond to the Independent.
Progressive Amy Vilela, who is running for Nevada's 4th Congressional District, said that she's "extremely concerned that it has taken a national movement to bring attention to behavior that has been alleged and documented for years but largely ignored by shareholders, gaming executives, regulators and some members of the news media too fearful to take on a powerful figure such as Mr. Wynn."
None of the other three candidates in Nevada's 4th Congressional District — State Sen. Pat Spearman, former Congressman Steven Horsford and former Congressman Cresent Hardy — responded to the Independent. All candidates in the district except Vilela have taken contributions from Wynn in the past.
Updated at 9:51 pm on 1/31/18:  The story has been updated to more closely reflect the Wall Street Journal's description of what occurred.
Updated at 1:11 p.m. on 2/1/18: Updated to include a response from Republican gubernatorial candidate Jared Fisher..
Updated at 5:56 p.m. on 2/1/18: Updated to include a response from Democratic Rep. Dina Titus.
Updated at 3:53 p.m. on 2/6/18: Updated to include a response from Republican Rep. Mark Amodei and congressional candidate Amy Vilela.
Updated at 10:28 a.m. on 2/7/18: Updated to include a response from Republican U.S. Senate candidate Danny Tarkanian.
The board of The Nevada Independent had a meeting on 1/29/18 to discuss whether to return the $75,000 2017 donation from Wynn Resorts. The vote was unanimous in favor of keeping the contribution. Editor Jon Ralston explained the decision here.
Disclosure: Wynn Resorts has donated to The Nevada Independent. You can see a full list of donors here.
Comment Policy (updated 4/20/2021): Please keep your comments civil. We reserve the right to delete comments or ban users who engage in personal attacks, use an excess of profanity, make verifiably false statements or are otherwise nasty. Comments that contain links must be approved by admin.