Secretary of State: We have received no evidence of voter fraud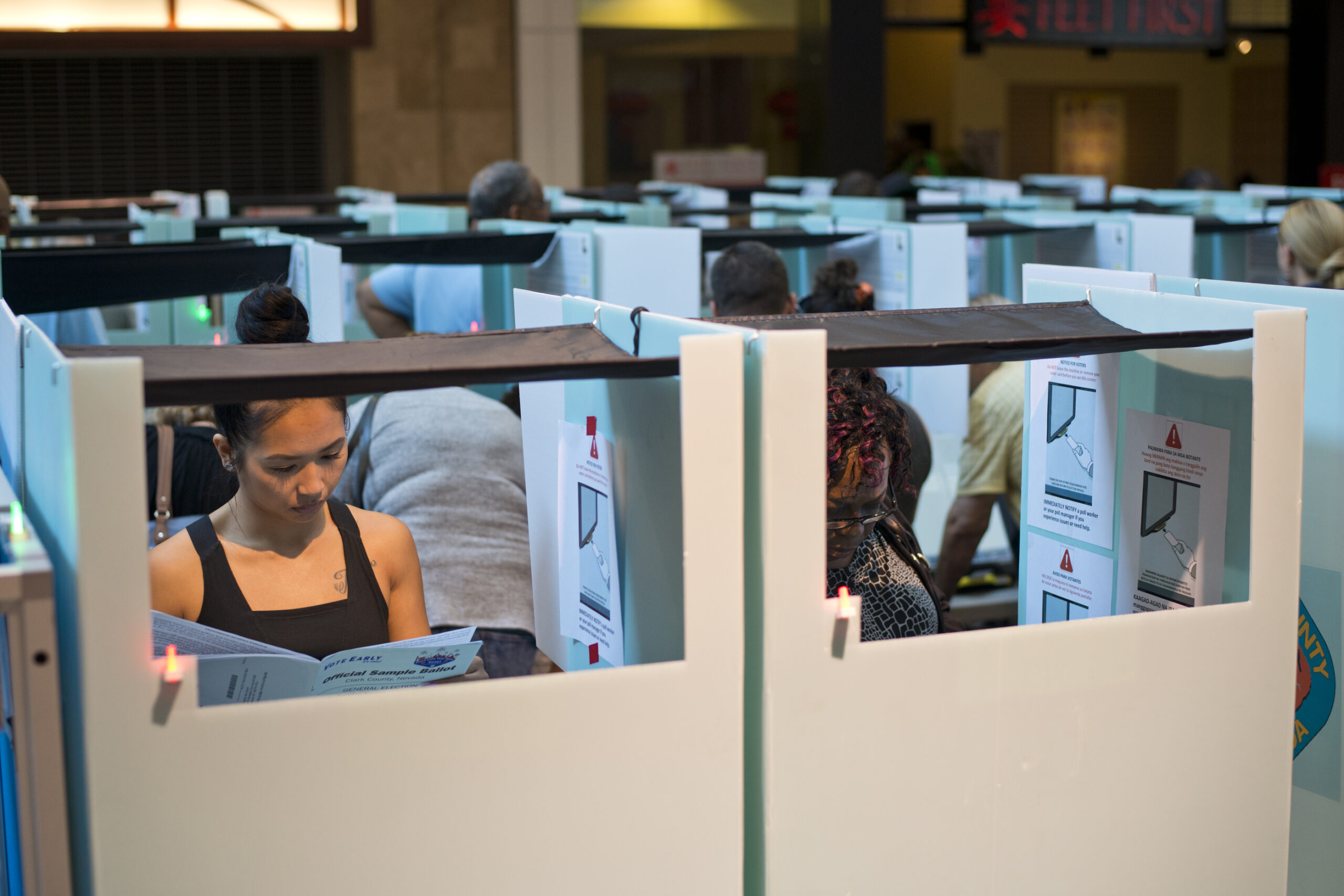 The Nevada secretary of state's office says it has received no credible reports of voter fraud, much less any on a scale that would affect the outcome of a race, in the aftermath of the 2018 election.
The statement comes after Michael McDonald, who chairs the Nevada Republican Party, appeared on a conservative radio show last week and cast doubt on the integrity of the election, which saw a blue wave sweep over the Silver State. Las Vegas Review-Journal columnist Wayne Allen Root also alleged fraud, writing in a column over the weekend that he believed "the Reid Democrat Machine copied California's game plan and stole the election by overwhelming Nevada with illegal alien voters, voting multiple times."
But as far as Republican Secretary of State Barbara Cegavske is concerned, there's no smoking gun indicating an election gone awry.
"We have had one filing that was received through the Election Integrity Violation Report (EIVR) process and that will be reviewed as are all issues that are brought to our attention," a spokeswoman in her office wrote in a statement. "When an individual challenges the integrity of the election, we would hope they would provide evidence to support the allegation. We have not been contacted by any law enforcement agency with regards to concerns with the 2018 midterm election."
Clark County Registrar of Voters Joe Gloria echoed the sentiment.
"I am not aware of any credible complaints about the recent election here, and I strongly encourage anyone with knowledge of any specific wrongdoing to share that information with the Nevada Secretary of State's Office and law enforcement," he said.
McDonald's comments started with a question from radio host Kevin Wall: "Do you trust the integrity of the vote?"
A long pause ensued before McDonald delivered his answer: "No, I don't. I really don't. I'm sorry. I'm not a conspiracy theorist by nature, but I just don't believe what happened. I really don't. I want to see proof. I think there were some shenanigans pulled."
McDonald didn't offer any proof that the election was rigged in favor of Democrats, but he went on to say that he has been in "heavy contact" with the FBI since the election. He did not return calls seeking comment on the allegations.
The midterm election proved victorious for Nevada Democrats, who won a key Senate race, a hard-fought gubernatorial battle and a host of other statewide offices and down-ballot positions. And the margins weren't slim: Democrat Rep. Jacky Rosen ousted incumbent Republican Dean Heller from the U.S. Senate by 5 percentage points, while Democrat Steve Sisolak defeated Republican Adam Laxalt by nearly 4 percentage points in the gubernatorial race.
McDonald said the outcome didn't jibe with the GOP's unprecedented campaign efforts in Nevada, where the state party worked with both the Republican National Party and the White House to analyze voter data and drive people to the polls.
"There's something wrong here," he told Wall.
Republican Gov. Brian Sandoval's office also has not received any reports of voter fraud, his spokeswoman said in an email.
Washoe County's registrar, Deanna Spikula, also rejected the notion of election fraud. When asked if her staff had found irregularities, she responded simply: "no."
"The elections in the state are just about the best in the country," she said. "We have a very detail-oriented process. All along in the process, we are documenting our steps and what we are doing."
The Nevada Independent reached out to a number of Republicans, including Adam Laxalt, who is the state's attorney general, Rep. Mark Amodei and state Senate Republican leader James Settelmeyer. None returned requests for comment on the integrity of the election.
But Republican Assemblyman Jim Wheeler — who represents residents in Douglas and Storey counties and part of Lyon County — offered a measured take on the situation.
"It's all noise to me at this point. We lost. End of discussion," he said Tuesday when reached by phone. "It's time to move on. If there's evidence, let's bring it up and go ahead and prosecute people. If not, it's just time to move on and govern."
Wheeler stopped short of condemning McDonald's decision to question the election results on-air.
"That's up to him," Wheeler said. "He may have evidence that I haven't seen."
The Department of Justice and the Nevada office of the U.S. attorney, which announced a plan to monitor the Nevada elections, declined to comment on any voter fraud issues.
This story was updated at 4:25 p.m. to add comment from Joe Gloria. Riley Snyder contributed to this report. It was updated again at 7:09 p.m. to include an interview with Washoe County Registrar Deanna Spikula.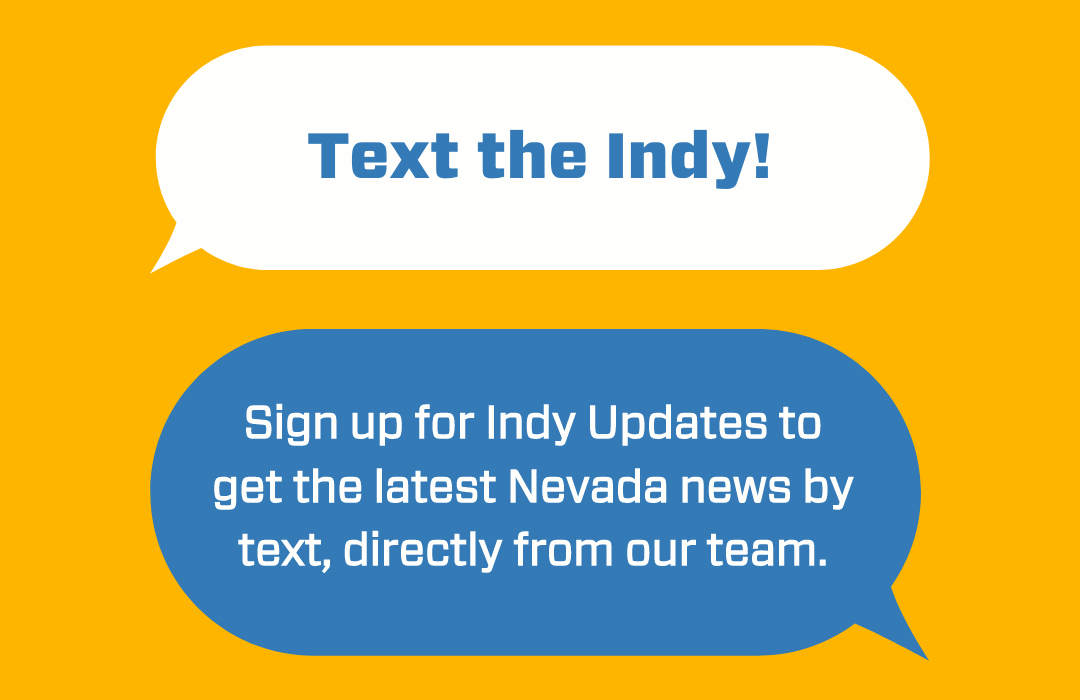 Featured Videos