September gaming revenue steers Nevada casinos toward another record-breaking year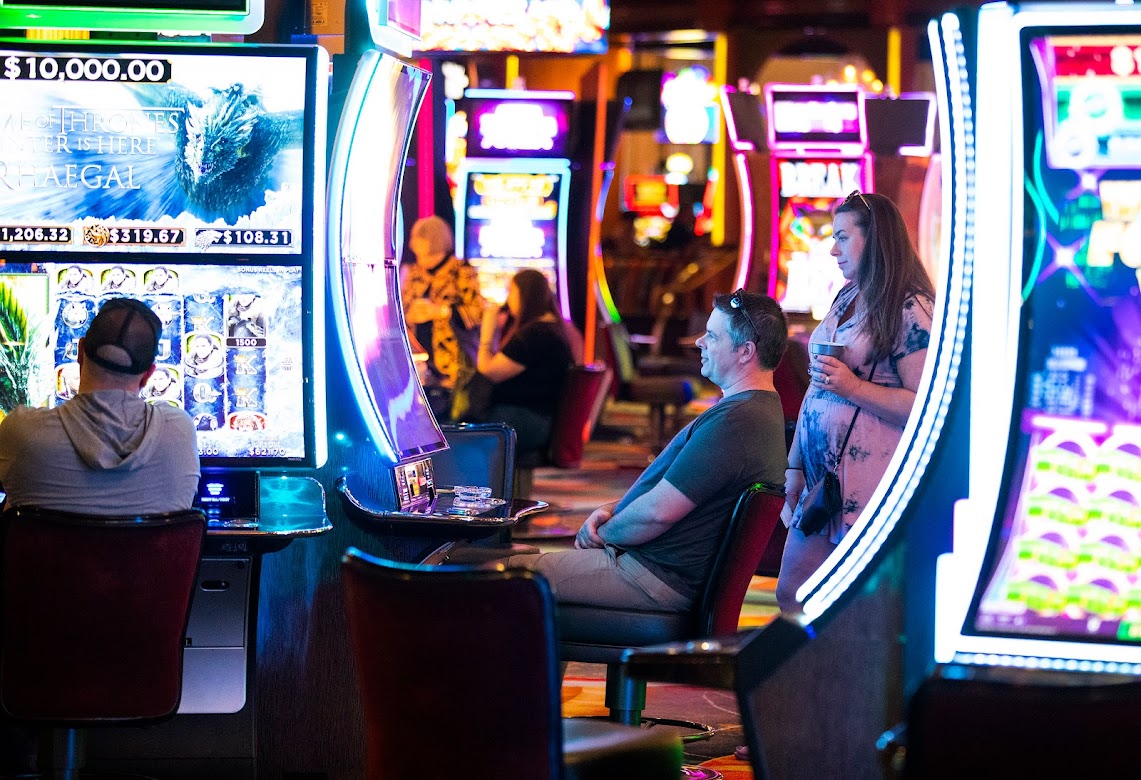 Nine months are in the books for 2022, and Nevada casinos are far ahead of last year's record gaming revenue total.
Analysts say the state's gaming industry is on track to shatter 2021's single-year total of $13.4 billion in revenue before December, especially if Las Vegas Strip resorts continue to experience the positive business trends seen in the last 19 months.
The Strip accounts for more than 55 percent of the state's overall gaming revenue.
"Overall, Strip fundamentals remained consistent with recent months," Wells Fargo gaming analyst Daniel Politzer told investors in a research note Thursday after the Gaming Control Board said casinos statewide collected almost $1.25 billion in gaming revenue during September, a nearly 7.9 increase from a year ago.
Strip casinos recorded nearly $693 million in September gaming revenue, an 8.3 percent jump from September 2021.
"For the third quarter, Strip gaming revenue was 1 percent up year-over-year and up 23 percent versus the third quarter of 2019," Politzer wrote.
He expected the investment community will view those results positively ahead of next week's quarterly earnings reports from Caesars Entertainment, MGM Resorts International and Wynn Resorts, which are the Strip's three major operators.
The state's overall total marked the 19th straight month of $1 billion or more in gaming revenue. Nevada casinos are now 13.2 percent ahead of last year's record-breaking revenue total, with $11 billion in revenue collected through September.
Strip casinos have collected $6.1 billion in revenue, 22.7 percent ahead of revenue collected at this point in 2021 (which saw a record $7.1 billion collected through the full year).
Analysts said the Strip's results were impressive given that baccarat revenue was down 27 percent but offset by slot machine revenue increasing 15.3 percent.
Michael Lawton, the control board's senior economic analyst, said the Strip results were boosted by a large special event calendar in September that included a UFC fight card, a championship boxing match, the Las Vegas Raiders home opener, concerts and the Life is Beautiful music festival.
Clark County totaled more than $1 billion in gaming revenue for the 12th time in the last 19 months despite an 8.7 percent gaming revenue decline from the Boulder Strip, which includes Henderson.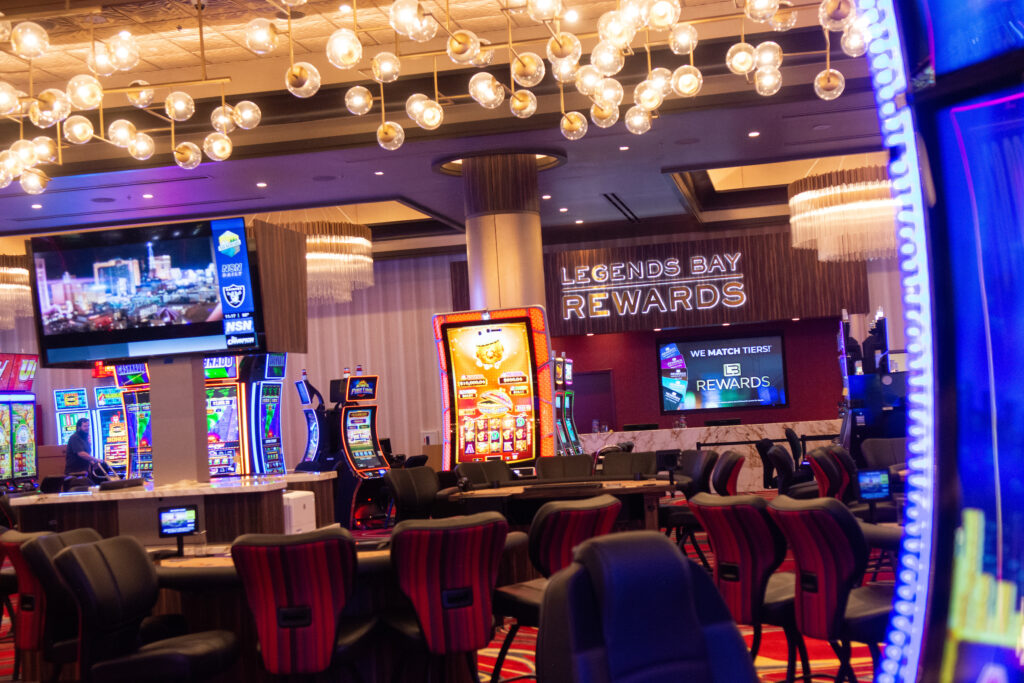 Sparks casinos set a record
Northern Nevada's casino markets all saw healthy increases during September, with Washoe County up almost 9.7 percent to nearly $97.7 million. Reno casinos saw gaming revenue of $68.2 million, a year-over-year increase of 8.8 percent.
Gaming figures were boosted in two ways.
In Sparks, the $120 million Legends Bay Casino opened at the end of August, marking the first all-new casino built in the Reno-Sparks area in the last 20 years. Customer interest surrounding the opening sent Sparks to a single-month gaming revenue record of $18.2 million, breaking a 22-year-old record of $16.5 million sent in September 2000.
"Since opening our doors, we have seen robust activity on the gaming floor," said Court Cardinal, regional president of Olympia Gaming, the operator of Legends Bay. "Interest in our rewards program keeps growing and we are excited to continue introducing locals and visitors to Legends Bay."
Even with the record-setting month, Sparks is the only gaming market in the state that is not exceeding gaming revenue totals from 2021 through September. But the decline is less than 1 percent.
Meanwhile, in South Lake Tahoe, casinos were closed a year ago for six days, including the always busy Labor Day holiday weekend, because of the Caldor Fire in California. Highway 50 and Highway 88, the main connections to the market from Northern California, remained closed until the middle of the month.
With everything fully open a year later, South Lake Tahoe gaming revenue jumped 395 percent to $27.9 million in September.
A year ago, Tahoe casino operators said the goal was to get the message out to customers that fire damage was non-existent in the populated areas of the community.
"There was some structure damage, but the fire never got near the lake. It didn't get near any of our properties," Karie Hall, general manager of Harrah's Lake Tahoe and Harveys Lake Tahoe, said at the time. "We were actually an evacuation site for a lot of folks."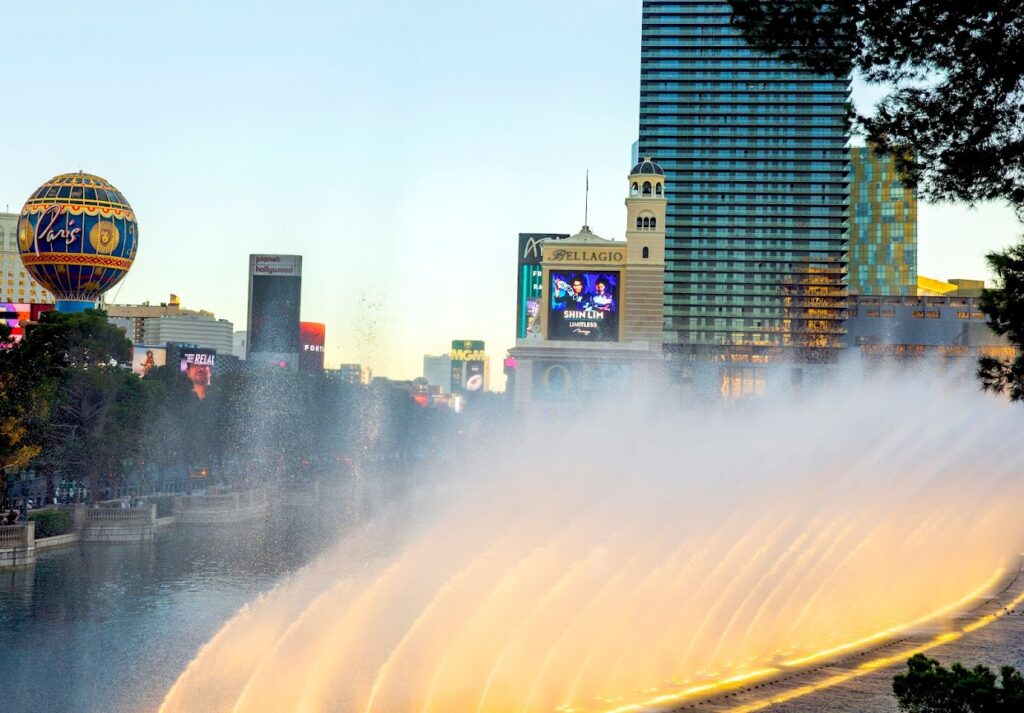 Las Vegas visitor numbers soar
The September events calendar in Las Vegas that Lawton cited also translated into more than 3.35 million visitors to Las Vegas, the third-highest single-month total this year.
The total, an increase of more than 14 percent from a year ago, still trailed the pre-pandemic visitor figure by 3.5 percent.
Through September, Las Vegas visitor volume is more than 28.6 million, up 25.9 percent from the first nine months of 2021, but 10.2 percent below 2019.
Hotel occupancy in September was 83.1 percent, 10 percent above September 2021 but down 5 percentage points from 2019. Weekend occupancy was 92.1 percent and the strong demand pushed the average daily hotel room rate to a record $187, which is 20 percent higher than a year ago and more than 36 percent above the average daily room rate in September 2019.
"We view September's report as positive as customer behavior has remained stable in the face of an impending recession," Truist Securities gaming analyst Barry Jonas told investors in a research note.
Sports betting nearly a record
Nevada's sportsbooks recorded their second-highest all-time revenue month in September, collecting $70.6 million, up 30.2 percent from a year ago. The total was just shy of the $72 million recorded by sportsbooks last November.
Sports wagers totaled $760.8 million, a decline of 3.3 percent from a year ago. The sportsbooks held 9.3 percent of all wagers, up from 6.9 percent last September.
Mobile sports wagering accounted for 64.6 percent of all sports bets.
Airport tops 4.7 million passengers
Passenger traffic at Harry Reid International Airport increased almost 26 percent from a year ago during September, with the facility welcoming more than 4.7 million travelers.
The figure fell short of July's single-month record of 4.86 million passengers but helped boost the airport to more than 38.5 million passengers through the first nine months of 2022. That's a 39.3 percent increase from the same time period last year.
The overall total was the largest ever for the month of September.
International travelers reached 258,709, a nearly 200 percent increase from the same month a year ago. Direct international service to and from Europe didn't resume until November 2021.
Still, international passengers accounted for almost 1.8 million of the nine-month total.
(Updated at 11:52 a.m. on 10/27/2022 to include Las Vegas tourism figures.)
(Updated at 3:20 pm. on 10/27/2022 to include comment from Legends Bay.)
(Updated at 4:12 p.m. on 10/31/2022 to include passenger counts from Harry Reid International Airport.)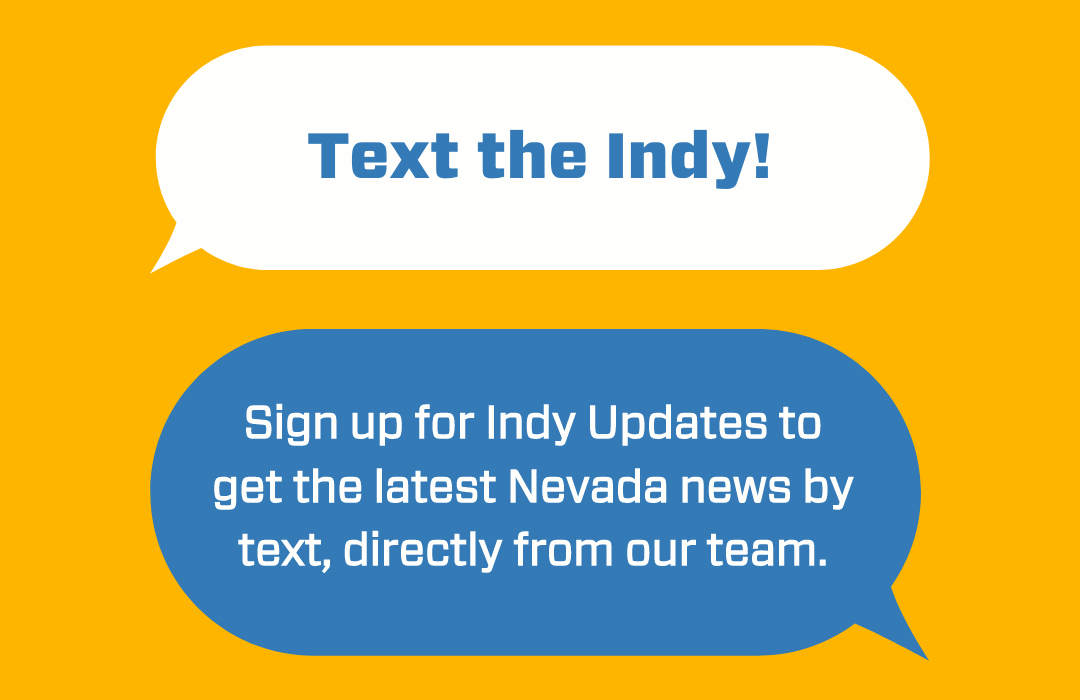 Featured Videos