Short-term politicking worsens our long-term problems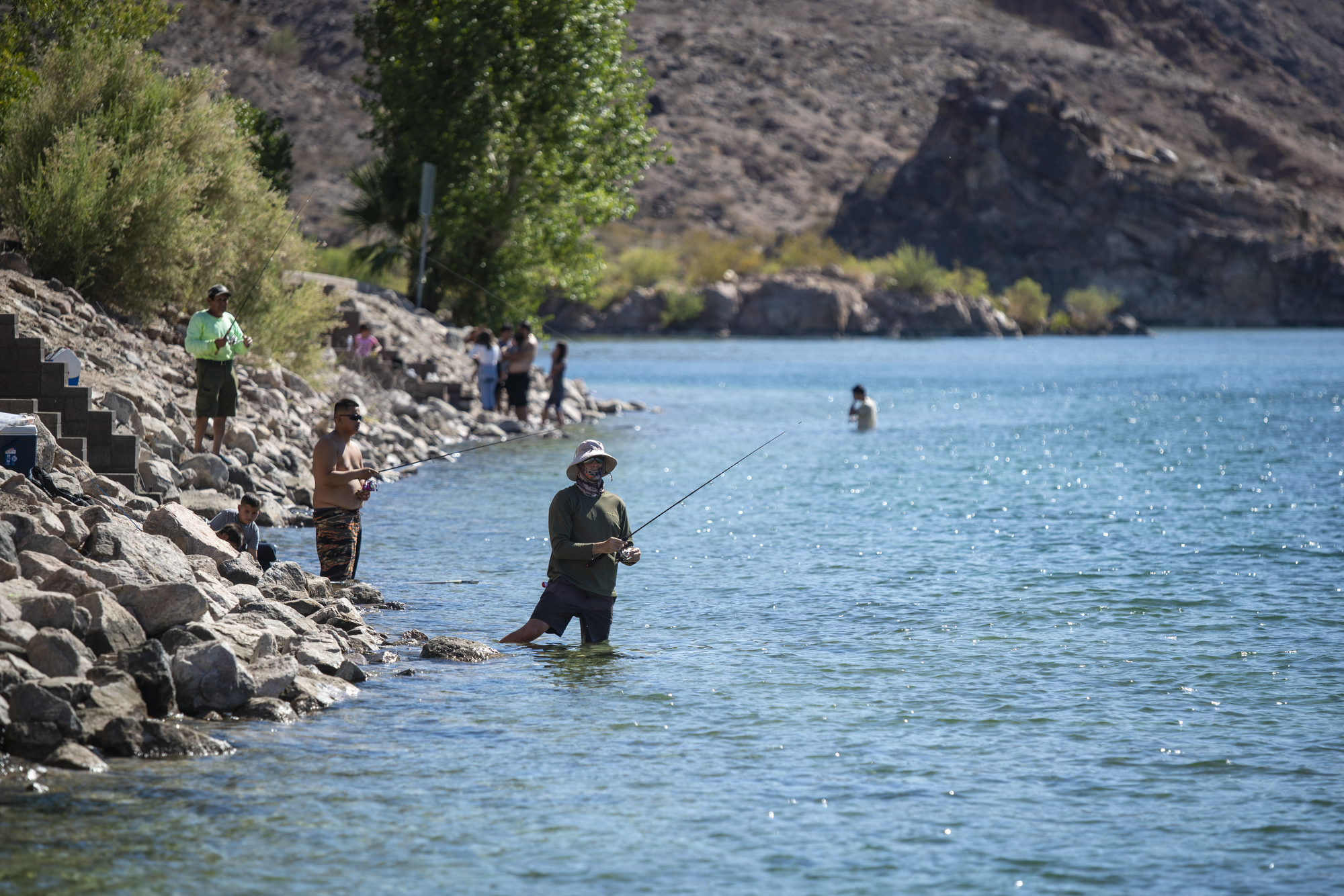 The recent weather may have bought policymakers a little breathing room to figure out what to do about the Colorado River's dwindling water volume… but not much.
Recent snowfall in the Rockies, as welcome as it is, hasn't erased the fundamental challenges facing our drought-plagued region. Indeed, without some sort of substantial change to the way the states in the Colorado River Basin allocate water, there will soon be a day of reckoning for our historical mismanagement of such a precious resource.
In other words, the crisis we're currently in has been a long time in the making — with remarkably few significant efforts to avert the impending disaster. While conservation has been discussed throughout the region for decades (practiced by some more than others), the kind of urgency government officials are bringing to the water shortage really only seemed to arrive with the news that Lake Powel might soon reach dead pool status.
And that, of course, is much of the problem.
Like so many looming crises, government officials have largely been more than happy to avoid making difficult decisions until the risk of disaster evolves from impending to incipient. After all, politicians are incentivized to concern themselves more with the next election than with solving generational challenges — their campaign rhetoric notwithstanding. And such attitudes among electeds make sense, given that postponing uncomfortable policy discussions until "after the election" is almost always more politically profitable than getting bogged down in contentious and controversial negotiations ahead of campaign season.
The problem, of course, is that politicians are seemingly always in campaign season nowadays. The next election always seems to dictate current political priorities — and those priorities rarely include taking the kind of risks needed to solve difficult problems.
The resulting procrastination carries a cost that goes well beyond the dried lakebeds and shrinking shorelines of our reservoirs.
Our federal government, for example, has yet again maxed out its credit cards — resulting in another partisan showdown over raising the nation's debt ceiling. With the national debt currently at $31.5 trillion, one might think policymakers would start to discuss the option of actually limiting federal spending to allow for smaller annual deficits. However, if history is to be any guide, the partisan bickering over borrowing more money will end the way it always does: With both compulsively credit-addicted sides of the aisle driving the nation's balance sheets ever further into the red.
And there's a reason such unfettered growth in federal borrowing has become a trademark of both parties: It helps members win reelection, regardless of how many voters complain about overspending.
A cut in military spending, for example, would outrage the industrial complex that profits off such inflated budgets — an industrial complex with powerful lobbyists and political sway. Likewise, a reduction in "pork" spending would injure the popularity of lawmakers with key political supporters; and "social spending" is a minefield of politically charged rhetoric guaranteed to generate campaign ads lawmakers pushing someone's grandmother off a cliff.
No wonder the difficult question of how best to bring the government's expenditures in line with its revenues never seems to be taken seriously in Washington. After all, what benefit would such uncomfortable conversations bring to politically ambitious partisans?
Despite all the rhetoric about "taxing the rich" or "cutting spending," neither party generally lives up to its hype because solving big-picture problems requires uncomfortable pragmatism in a world that is more complex than the black-and-white reelection slogans used by political candidates.
From a policy perspective, however, such conversations and compromises are long overdue. Social Security, for example, has been paying out more than it generates in revenue for more than a decade. That sort of cash-flow deficit doesn't feel like a particularly stable financial position for a system upon which so many Americans depend.
Unsurprisingly, part of the program's problem is because of the nation's demographics and aging population. Unlike private pension plans or individual retirement accounts, Social Security doesn't "bank" the money contributors pay into it. Instead, it spends that revenue to meet its current obligations to beneficiaries. In the private sector, an investment scheme that pays existing investors with funds collected from new investors is plainly illegal — and with good reason: It's unsustainable.
Unfortunately, American politicians have spent so long avoiding the unpleasantness of addressing Social Security's structural flaws, pain-free solutions have become virtually non-existent. Neither increased taxes (which would disproportionately burden low-income workers) nor reduced benefits (which would disproportionately burden those who depend heavily on the program) are particularly attractive, let alone politically popular. And even "taxing the rich" isn't going to be enough to erase the structural defects that are leading to the program's eventual fiscal crisis — even if it was politically viable.
Like numerous other politically inconvenient crises — from an incessantly growing national debt to a dwindling Colorado River — years of avoidance and procrastination from policymakers have left us only painful, expensive and unpopular solutions to consider. No wonder politicians obsessed with reelection are eager to avoid exploring such issues with any sincerity or intellectual honesty.
At some point, however, even the short-term thinkers in electoral politics are going to have to begin grappling with the unpleasant complexity of our long-term Damoclean challenges. When reservoirs start hitting dead pool status and social safety nets begin going insolvent, it will be clear we've gone beyond the point where procrastination is a viable political strategy.
In the meantime, let's just hope it keeps snowing in the Rockies.
Michael Schaus is a communications and branding expert based in Las Vegas, Nevada, and founder of Schaus Creative LLC — an agency dedicated to helping organizations, businesses and activists tell their story and motivate change. He has more than a decade of experience in public affairs commentary, having worked as a news director, columnist, political humorist, and most recently as the director of communications for a public policy think tank. Follow him at SchausCreative.com or on Twitter at @schausmichael.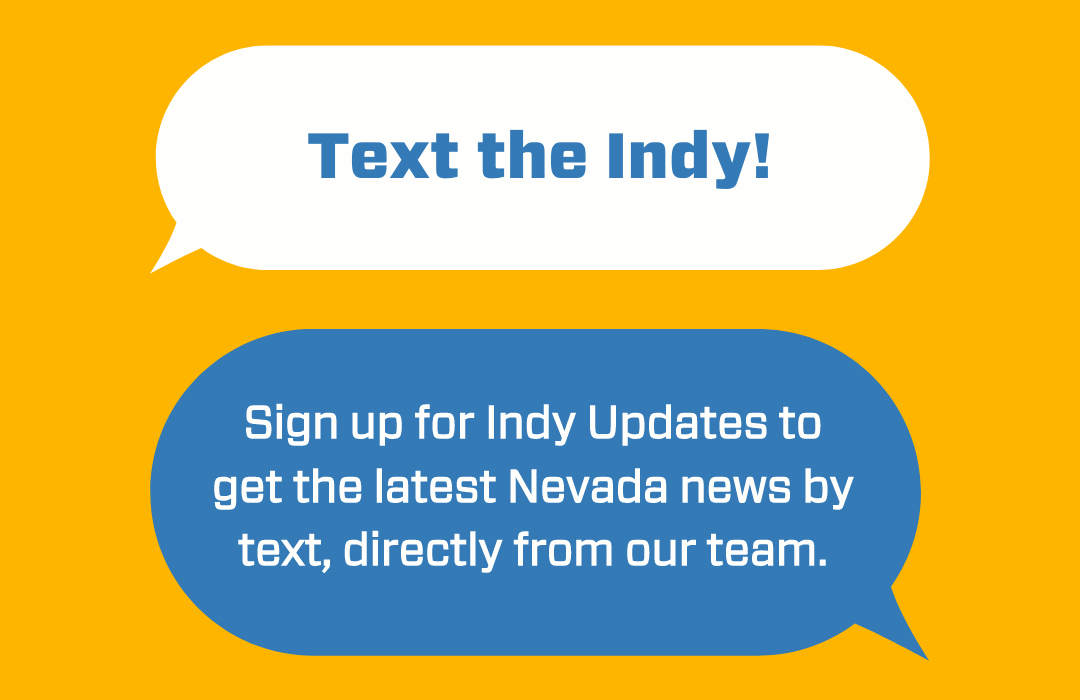 Featured Videos
Comment Policy (updated 4/20/2021): Please keep your comments civil. We reserve the right to delete comments or ban users who engage in personal attacks, use an excess of profanity, make verifiably false statements or are otherwise nasty. Comments that contain links must be approved by admin.