Clark County Commission Chairman Steve Sisolak during a meeting at the County Government Center on Tuesday, May 2, 2017. Photo by Jeff Scheid.
Sisolak announces 3 high-profile political consultants in campaign for governor
August 31st, 2017 - 10:16am
Democrat Steve Sisolak has hired three political operatives who played key roles in ushering President Barack Obama into the White House to help in his quest for the Nevada governor's seat — a sign of his commitment to the campaign and the high stakes of the race.
Sisolak, who's the chairman of the Clark County Commission and the first of several high-profile candidates expected to jump into the 2018 gubernatorial race, announced the hires on Thursday.
"I'm delighted to add this group of brilliant minds and respected strategists to my team," Sisolak said in a statement. "We are building a top-flight campaign that will carry our message of common sense leadership to voters across Nevada."
The team includes campaign manager Rob Hill, who led Obama efforts in Nevada in 2008. His state-level experience includes the successful campaign of Democratic Montana Sen. Jon Tester in 2006, and he later served in the White House's Office of Political Affairs and in the Small Business Administration.
Jim Margolis, a veteran Democratic consultant who advised Obama and led half billion-dollar advertising efforts in both his 2008 and 2012 campaigns, will be Sisolak's ad-maker and media consultant. Margolis also led Hillary Clinton's paid advertising campaign and produced the 2016 Democratic convention in Philadelphia.
John Anzalone, who has done polling for both Obama campaigns and Clinton's 2016 run, rounds out the senior leadership team. He most recently did polling in Roy Cooper's successful run for North Carolina governor and a campaign against controversial LGBT legislation. His firm, ALG, works with Democrat-aligned groups including the Human Rights Campaign, Emily's List, the AFL-CIO and Planned Parenthood.
Jim Ferrence, a well-known Las Vegas political consultant who's serving as spokesman for Sisolak's campaign right now, said the team feels lucky to add such talent, given the expected attention the Nevada governor's race will receive.
"It reflects the national prominence of the race — how tightly targeted this race is going to be," he said.
Sisolak, who describes himself as a pragmatic moderate, faces a tough fight in a midterm election cycle that tends to favor Republicans. Attorney General Adam Laxalt, a staunch conservative who counts the support of Vice President Mike Pence, is widely expected to jump in the contest, as is Treasurer Dan Schwartz.
Republicans are dead-set on winning the seat and maintaining all-important veto power. The Legislature was controlled by Democrats this past cycle, and it will be no easy feat for Republicans to reverse that calculus in the 2018 cycle.
Sisolak could get a primary challenger in the form of fellow commissioner Chris Giunchigliani, a veteran Nevada politician who is in the middle of a listening tour of Nevada but hasn't revealed any timeline for announcing a decision on the run. She's the candidate of choice for progressives, although Nevada hasn't elected a Democratic governor in two decades and historically favors moderates in the governor's mansion.
Despite the relative sluggishness of other candidates' entry into the race, Sisolak plans to move full steam ahead with his campaigning, Ferrence said.
"There was just no holding him back," Ferrence said, referring to Sisolak's decision to announce his candidacy in late June after he had made up his mind. "His personality is like that. He's absolutely gangbusters."
INDY FAST FACTS
Steve Sisolak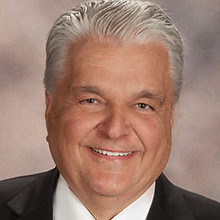 Job:
Clark County commission chairman
Party:
Democrat
In current office:
2009-present Commission chairman since 2013
Birthdate:
December 26, 1953
Education:
University of Wisconsin—Milwaukee (B.S.) University of Nevada, Las Vegas (M.B.A.)
Other public offices held:
Nevada System of Higher Education Regent (1999-2009)
Total donations:
$9,647,261 (1/12/11-6/7/18)
Top donors:
MGM Resorts International $174,359 Station Casinos/Zuffa: $90,000 Las Vegas Sands $75,000 Fidelity National $61,600 Marnell Companies LLC $55,000
INDY FAST FACTS
Dan Schwartz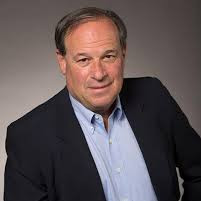 Job:
 State treasurer
Party:
Republican
In current office:
2015-present
Birthdate:
July 28, 1950
Education:
Princeton University (B.A.) Columbia University (M.B.A.) Boston University (J.D.)
Other public offices held: 
None
Total donations:
 $1,718,595 (9/16/13-5/30/18)
Top donors:
Dan Schwartz $1,000,353 Pritzker (Anthony, Karen, Jenny) $20,603 Schwartz (Stephen, Yanan, Dana) $15,000
INDY FAST FACTS
Chris Giunchigliani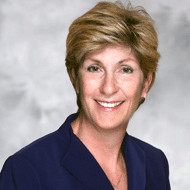 Job
: Clark County Commissioner
Party
: Democrat
In current office
: 2007-present
Birthdate
: November 27, 1954
Education
: Avila College (B.A.) University of Nevada, Las Vegas (M.A.)
Other public offices held
: State Assemblywoman, District 9 (1991-2006)
Total donations
: $2,895,819 (5/08/13-6/7/18)
Top donors
: Giunchigliani (Chris, Jeanne, JM, Larry, Myrna, Ellen): $65,000 MGM Resorts International $43,165 Caesars Entertainment $35,000 Buck and Aurora Wong $30,000 South Point Hotel & Casino/F&M Advertising $30,000
INDY FAST FACTS
Adam Laxalt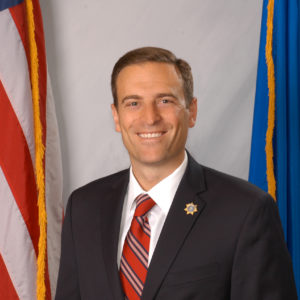 Job:
 Nevada State Attorney General
Party:
Republican
In current office:
2015-present
Birthdate:
August 31, 1978
Education:
Georgetown University (B.A.) Georgetown University Law Center (J.D.)
Other public offices held:
None
Total donations:
$8,262,050 (1/08/14 - 6/07/18)
Top donors:
Station Casinos/Zuffa/Fertitta $208,500 Las Vegas Sands $75,000 Marnell Properties LLC $42,500 Starpoint Resort Group/Partners $40,000 MGM Resorts $35,000
From the Editor
The Nevada Independent
is a 501(c)3 nonprofit. We need help to attain the elusive goal of sustainability. We depend on recurring donations from you, the readers who believe in our mission of nonpartisan, transparent journalism. I know you are busy. I know you have many commitments. But if you would take a moment to
support our work
or bump up your current donation, I would be forever grateful.
Thanks for all of your support.
Best,
Jon Ralston
get our morning newsletter,
The Daily Indy
Stars & Struggles
Take a peek into today's education world through the lens of Sunrise Acres Elementary School in Las Vegas.
@TheNVIndy ON TWITTER