Sisolak announces 'strike force' led by former lawmaker to improve unemployment claims processing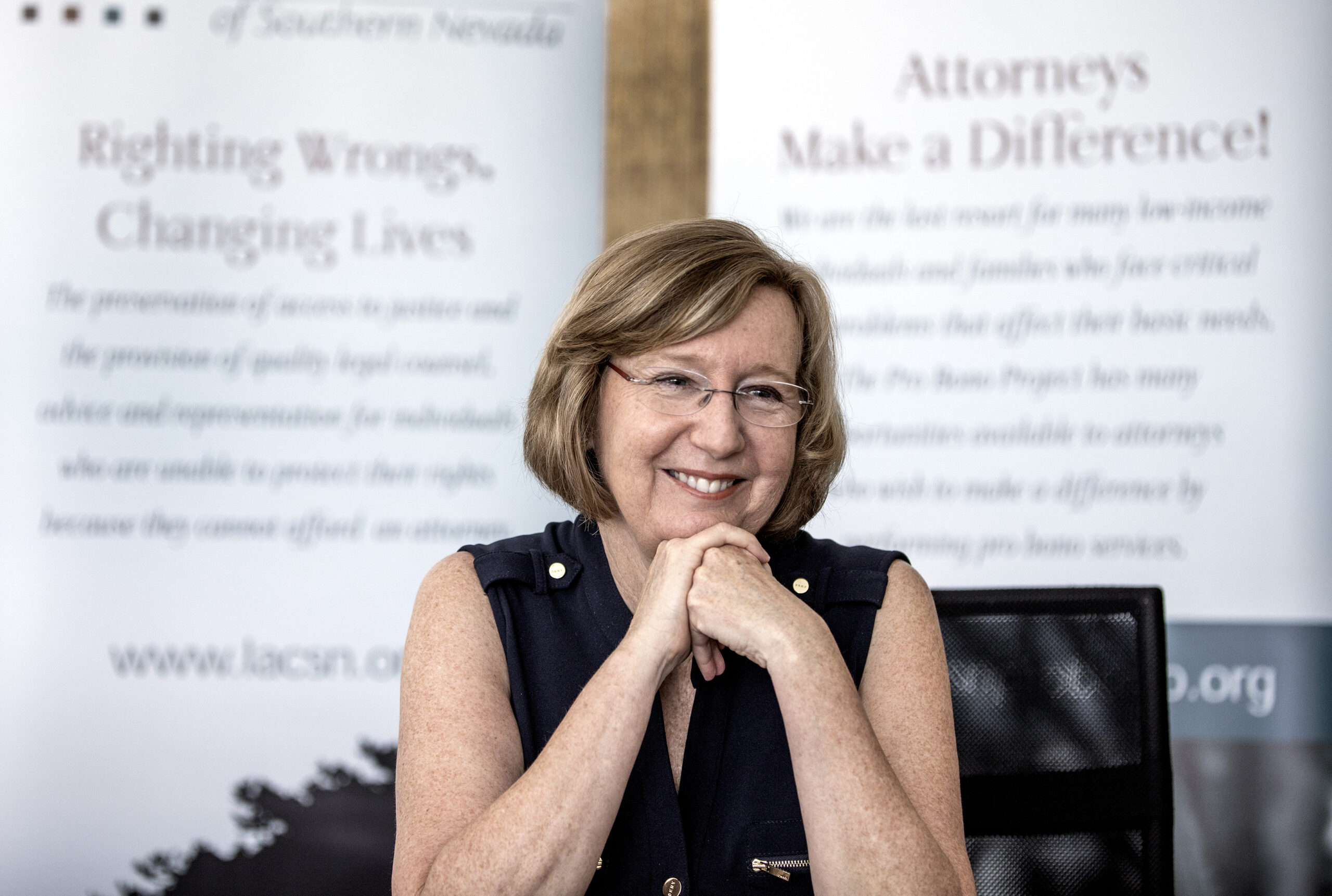 Gov. Steve Sisolak has appointed former lawmaker and legal aid center leader Barbara Buckley to lead a "strike force" focused on improving the processing of Nevada's backlogged unemployment claims.
At a press conference on Thursday in Carson City, he also named Elisa Cafferata — who was most recently a top administrator in the state's welfare division — as the acting director of the Nevada Department of Employment, Training and Rehabilitation. The post has been vacant since Heather Korbulic resigned in June, citing threats to her safety.
"I want you to know, I hear you. I am listening, and I am taking action," Sisolak said in prepared remarks. "One individual, one family going without benefits they deserve and need to pay the bills, put food on the table, is one too many."
Sisolak said Buckley will work for the next 60-90 days with support from federal CARES Act dollars, and that she has already started consulting with experts to work on improving the business and technology processes at the agency. Hundreds of thousands of the more than one million initial claims for benefits filed during the pandemic have gone unpaid for a variety of reasons, including processing delays, duplication and ineligibility but also because many are flagged as fraudulent.
Through last Friday, there have been 991,641 initial claims for unemployment in Nevada since mid-March, including 606,146 for the standard program and 385,495 for the Pandemic Unemployment Assistance (PUA) program for gig workers and the self-employed. Of those, about 420,000 individuals have been paid. Nevada's total workforce is estimated at 1.5 million people.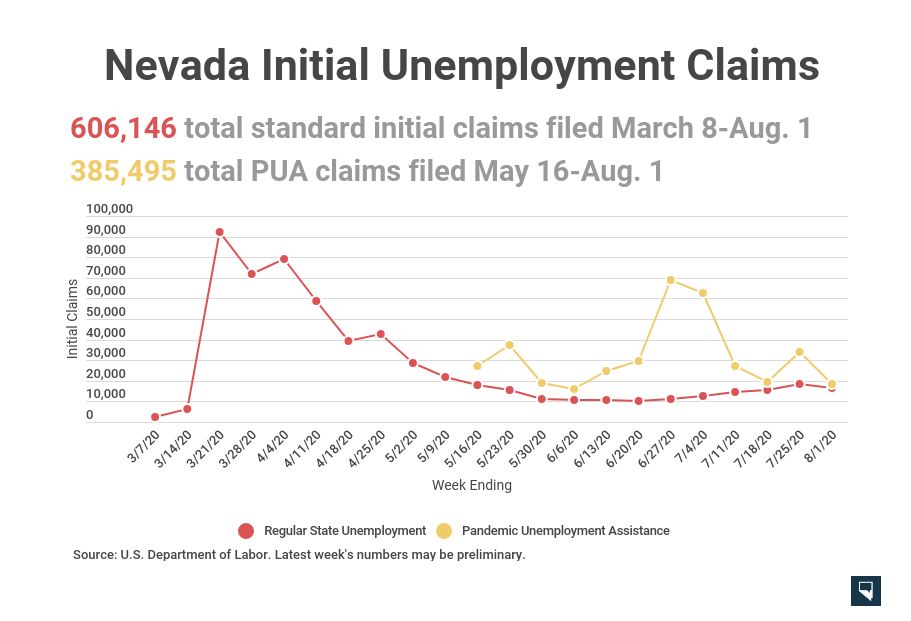 "All options will be considered to bring more IT, personnel and policy resources to reduce this backlog in the short-term," the governor said in prepared remarks, "and consider how our program needs to evolve for the long- term to ensure that we can serve Nevadans in the best way possible during this pandemic and beyond."
In June, people who had applied, with varied success, to the PUA program in Nevada filed a class-action lawsuit seeking immediate payment. A Washoe County judge declined to issue the order and, instead, appointed a Reno lawyer as a special master to investigate the issue of delayed claims.
Jason Guinasso, the court-appointed special master, prepared a lengthy report detailing bottlenecks and possible solutions in paying PUA claims. Asked about how that report would dovetail with the newly created strike force, Sisolak declined to comment on the pending litigation other than to say, "We'll just have to wait and see."
"It's going to resolve a lot of complaints and hopefully in a much quicker manner than was done in the past," he said, referring to the strike force.
Buckley, a former speaker of the Assembly and head of Legal Aid of Southern Nevada, said she already has enlisted the help and expertise of public and private sector leaders. The group has been brainstorming solutions such as a data verification plan that could overcome an identity verification issue that has been holding up one group of claimants. That fix, she said, could lead to those claims being approved in the next week.
They're also eyeing the possibility of temporarily transferring welfare eligibility workers to assist with processing unemployment claims. And Buckley said the state would also be creating an online dashboard to provide updates to the public about the backlog and the progress working through it.
"All solutions are on the table, and the governor has made it clear that this is urgent and that all resources of state government will be engaged to help," Buckley said.
Sisolak also acknowledged the role fraud has played in slowing down processing of claims. This week, U.S. Attorney Nick Trutanich announced the arrest of a Las Vegas man found with at least 23 unemployment debit cards from Nevada and Arizona in other people's names, and there have been widespread reports of DETR notifying employed people that someone has filed for benefits on their behalf.
DETR officials have said they can't provide a precise number on fraudulent claims, and Sisolak after the press conference said he didn't know when a precise number would be available. Agency officials have said that they believe upwards of 100,000 filings in the Pandemic Unemployment Assistance program are illegitimate, and Trutanich said the arrest "is likely just the proverbial 'tip of the iceberg.'"
"We are going to prosecute to the fullest extent of the law as we uncover bad actors," Sisolak said. "That's a guarantee."
At the press conference, Sisolak also signed SB3, a bill passed nearly unanimously in the Nevada Legislature's just-concluded special session that gives the unemployment agency more flexibility and intends to speed processing of claims. It will also unlock an additional seven weeks of federally funded benefits for those who have exhausted other allotments.
The Nevada Independent is raising $200,000 by Dec. 31 to support coverage of the 2024 election.
Tax-deductible donations from readers like you fund this critical work.
If you give today,your donation will be matched dollar-for-dollar.
Give + Get Matched
Featured Videos