Sisolak: Low vaccination rate among prison staff 'atrocious'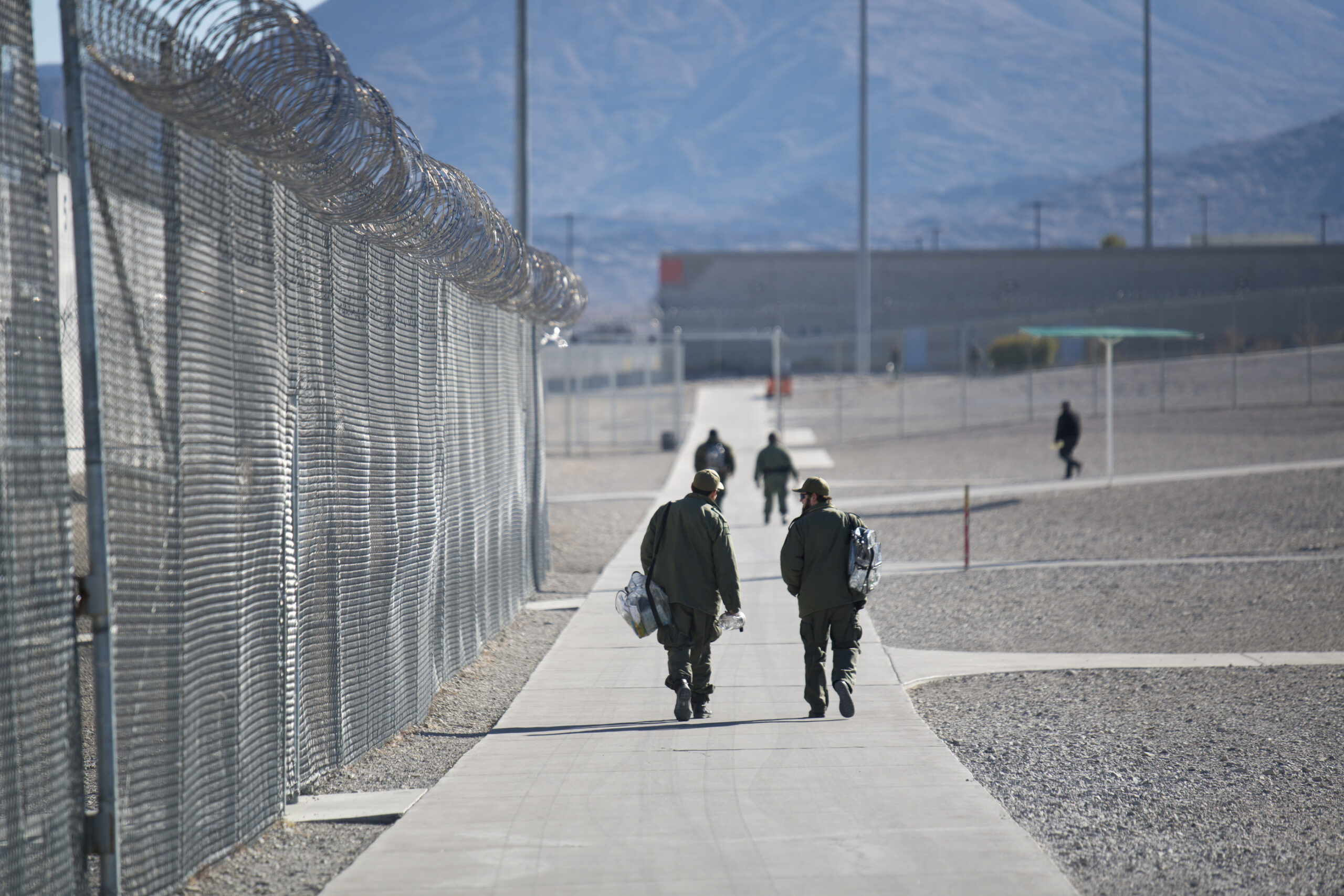 Gov. Steve Sisolak criticized the Nevada Department of Corrections for the low vaccination rate among its staff, calling the rate "atrocious," during Tuesday's meeting of the Board of Prison Commissioners.
Charles Daniels, the director of NDOC, also announced that the department is "reinstituting face masks within [its] respective facilities and offices" because of positive cases among vaccinated and unvaccinated staff members.
During the meeting — which included updates on the department's ongoing efforts to treat hepatitis C positive prisoners and implement new inmate wage garnishment policies — NDOC Medical Director Michael Minev said that as of July 26, only 41.9 percent of the correctional department's roughly 2,400 staff members have been fully vaccinated against COVID-19, while 51.7 percent of the department's 10,813 inmates have been fully vaccinated. As of Tuesday, roughly 44 percent of all Nevadans have been fully vaccinated.
In response to the low rate, Sisolak told NDOC officials to inform the agency's employees about the new policy being implemented next month that will require state employees to either show proof of a COVID-19 vaccine or undergo weekly tests for the virus.
"I would like you to make it known as soon as you can," Sisolak said. "So they have time to get the second vaccine if they get the Moderna vaccine because [Attorney General Aaron Ford] is right, 41.9 percent of staff is atrocious, and it's just not acceptable."
Prompted by questions from Ford, Minev noted that the department does have enough vaccines to give to inmates and staff and that vaccine hesitancy has been a barrier to improving the vaccination rate across the department.
"There is obviously a lot of vaccine hesitancy," Minev said. "I've personally gone out to institutions and tried to speak with not only staff, but also offenders to try to convince them of the obvious benefits of vaccination. However, I think that the media and the unfortunate minimal side effects that do exist out there seem to be overinflated and has caused a lot of vaccine hesitancy."
Sisolak also took issue with the mention of side effects associated with the vaccine.
"I want to clarify, when you're talking about the side effects from the vaccines, those are anecdotal stories, and they're extremely rare," he said. "There's been some sore arms as a result of the vaccine and that's about the extent of it."
The Centers for Disease Control and Prevention lists arm pain, redness and swelling, as well as tiredness, headaches, muscle pains, chills, fever and nausea throughout the body as possible side effects after getting a COVID-19 vaccine.
Although Daniels said NDOC is "reinstituting face masks" at its facilities, he did not provide additional details about how the policy will be applied.
The department also did not respond to an email on Tuesday requesting additional details about its mask policy. NDOC lifted mask requirements for fully vaccinated staff and inmates in late June.
Vaccination rates among department staff have only improved slightly since late January, when roughly a quarter of department staff reported receiving the vaccine, following a year in which the department dealt with high COVID-19 caseloads among staff and inmates.
According to a state dashboard, 39 percent of inmates and 37 percent of staff have contracted the virus since the pandemic began — a total of more than 5,500 individual cases with more than 50 deaths combined between staff and inmates. Data from The Marshall Project updated in early July additionally shows that Nevada has had the highest rate of COVID-19 deaths among inmates.
Hepatitis C treatment continues
Minev reported to the board on the department's progress in treating inmates who have tested positive for hepatitis C, and he said that 66 inmates are currently receiving treatment for the disease. Nevada first allocated $6 million to treat prisoners for the disease after inmates lodged a class-action federal lawsuit against the department in 2019, arguing that they were being denied treatment.
Minev also said that 140 inmates have completed treatment and that the department is on schedule to complete the treatment of all hepatitis C positive offenders by Oct. 29, 2021. Following the federal lawsuit, the state struck a settlement last year, agreeing to treat all the affected inmates by October 2023.
During the 2021 legislative session, lawmakers approved a bill that appropriated $16 million to the department for continued hepatitis C treatments for offenders.
New caps on offender deposits
Venus Fajota, the department's chief of purchasing and inmate services, said during the meeting that starting on Wednesday, the department will be limited to deducting up to 25 percent of non-wage deposits from an inmate's account.
For months, inmate advocates and family members have criticized NDOC for a policy that allowed the agency to deduct up to 50 percent of funds deposited into an inmate's account. That cap was set during a January meeting of the Board of Prison Commissioners, after the board temporarily suspended a previous policy in October that allowed deductions of up to 80 percent of the funds sent to inmates' accounts by their families.
In accordance with SB22 passed during the 2021 legislative session, the department's updated inmate banking procedures allow for a 25 percent cap on total deductions applied to offender deposits, such as funds sent in from family members, and a 50 percent cap on deductions applied to the wages earned by an offender. Those caps apply on all deposits made from July 1, 2021 onward.
SB22 revises the order of deductions made from an inmate's account to prioritize victim restitution.
While some inmate family members attending the meeting voiced continued concerns over the department's deduction policies and lack of clear communication, Nick Shepack, a policy associate with the ACLU of Nevada, described the implementation of the new policy as a positive change.
"I think we are at a point where we will not have to talk about inmate account deductions any longer," Shepack said. "The new process through the Administrative Procedures Act is going to be somewhat arduous, and we understand that this is going to take time for the department to understand … However, as I said, this exhibit makes a lot of sense to us, we think it's just a great step."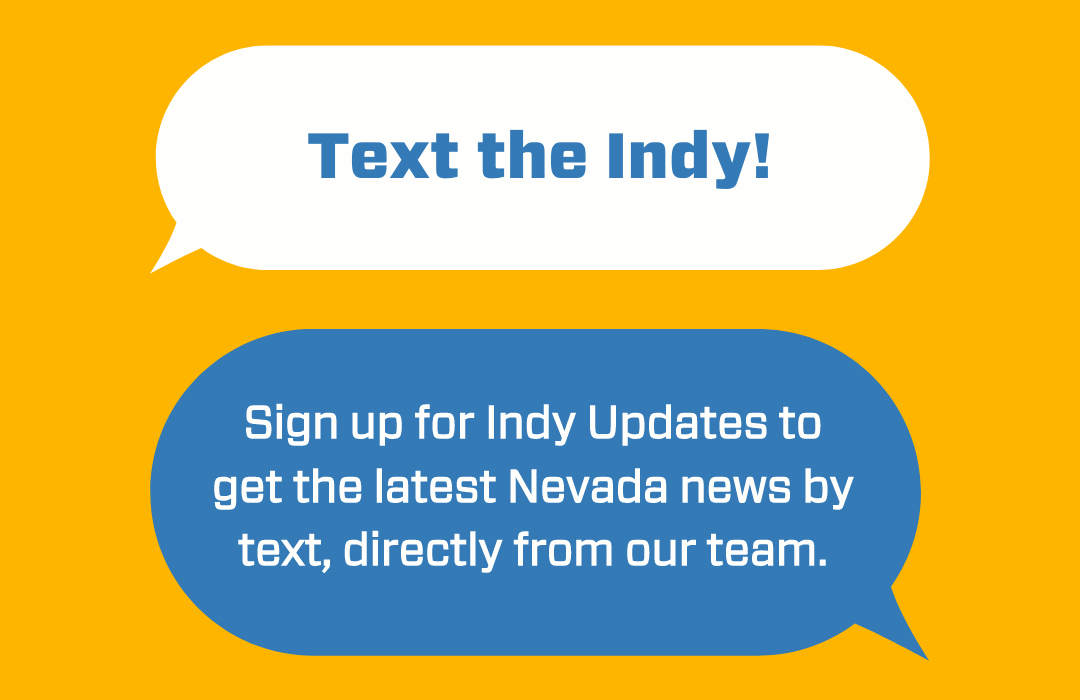 Featured Videos
Comment Policy (updated 4/20/2021): Please keep your comments civil. We reserve the right to delete comments or ban users who engage in personal attacks, use an excess of profanity, make verifiably false statements or are otherwise nasty. Comments that contain links must be approved by admin.