Sisolak warns House panel against advancing Yucca bill ahead of hearing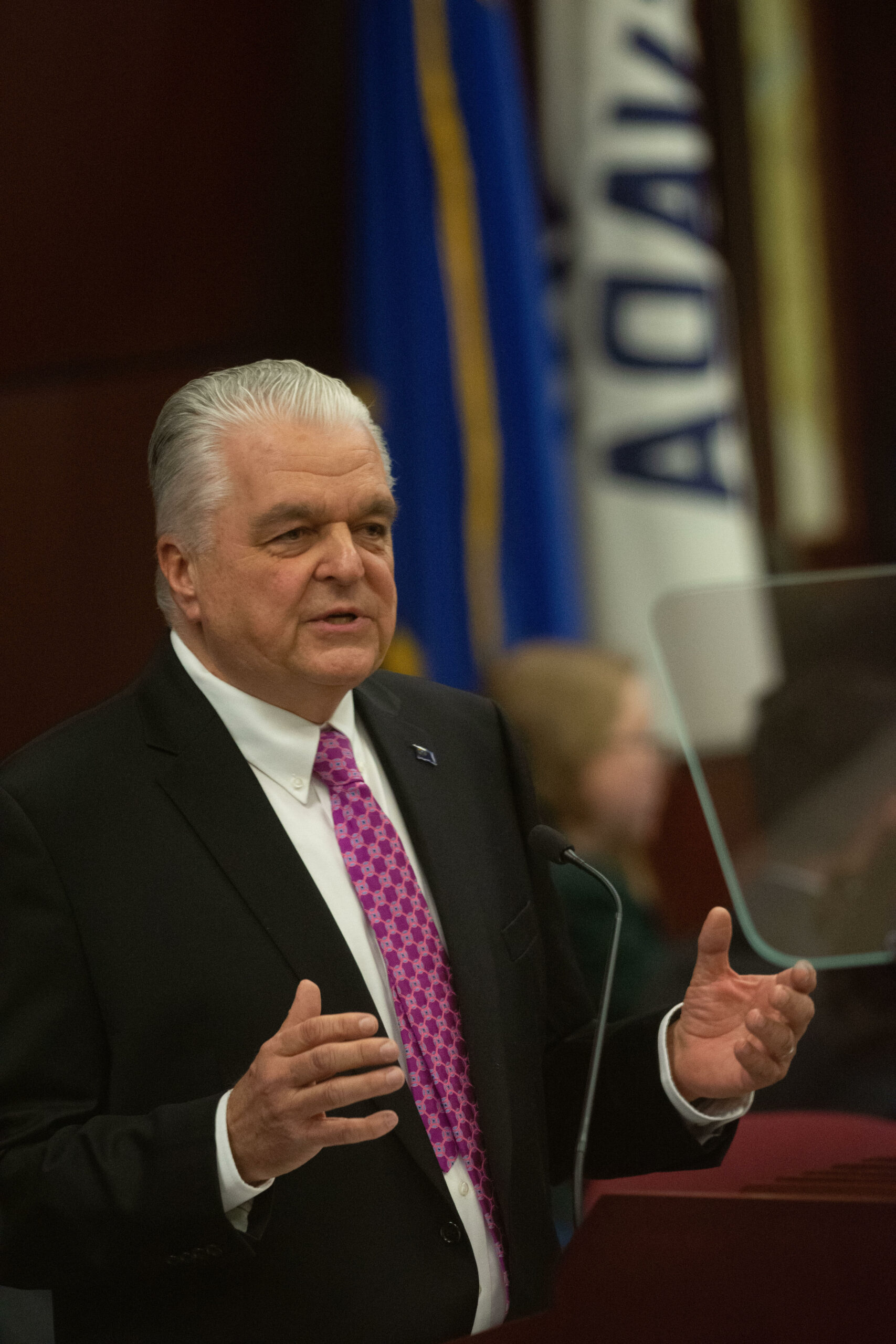 Ahead of a House hearing on nuclear waste legislation, including consideration of a bill to restart the licensing process for building a national repository at Yucca Mountain, Gov. Steve Sisolak sent a letter to the panel underscoring his opposition to storing waste in Nevada.
"My position, and that of the State of Nevada, remains identical to the position of Nevada's past five governors: The State of Nevada opposes the project based on scientific, technical, and legal merits," Sisolak wrote in a June 7 letter to Energy and Commerce Committee Chairman Frank Pallone of New Jersey and ranking Republican Greg Walden.
"I am totally opposed to any legislative effort to restart the Yucca Mountain project," the letter continued.
The letter comes as the committee's Environment and Climate Change Subcommittee will hold a hearing Thursday on the safe storage and disposal of spent nuclear fuel.
On the agenda is the Nuclear Waste Policy Act of 2019 (H.R. 2699), which would revitalize the process to license Yucca Mountain and was sponsored by five members of the subcommittee—including Illinois Republican Rep. John Shimkus, who has been a champion of building the Nevada repository and is the top Republican on the subcommittee.
Other supporters on the panel include Democratic Reps. Jerry McNerney and Scott Peters, both of California, and Lisa Blunt Rochester of Delaware.
After reviewing the bill—which is similar to legislation unveiled in the Senate by Wyoming Sen. John Barrasso in May and a measure sponsored by Shimkus last year that was overwhelmingly approved by the House—Sisolak said that it does nothing to remedy the fact that Yucca was deemed as the site for a national repository in 1987 under a process Nevada lawmakers have long argued was used to unfairly target the state.
"H.R. 2699 would do nothing to repair the central failing of the current federal law," Sisolak wrote. "In 1987, Congress substituted political science for earth science and selected Yucca Mountain in Nevada as the only site for repository development. H.R. 2699 would not only continue this failed policy; it would seriously weaken Nevada's current due process rights to challenge documented safety concerns and adverse environmental impacts in the legally-mandated licensing proceeding."
The state has maintained that the site poses an unacceptable risk to the environment, among other issues. Robert Halstead, executive director of the Nevada Agency for Nuclear Projects, is scheduled to testify at the hearing.
"The site is unsuitable for a geologic repository because of its geology and hydrology, its proximity to military aircraft training and testing facilities, and its distance from existing mainline railroads," Halstead said in written testimony.
The panel will also discuss two other nuclear waste bills, which Nevada believes could help states rid themselves of temporary or jerry-rigged waste storage sites, which have been the driving force for restarting Yucca. Waste is currently stored at 121 sites in 39 states around the country.
One of the bills, the Spent Fuel Prioritization Act of 2019 (H.R. 2995), would require the Department of Energy to prioritize waste from a civilian nuclear power reactor based on the operating status of the reactor, the population of the area in which the reactor is located, and the earthquake hazard of the area in which the reactor is located.
The other measure, the Storage and Transportation of Residual and Excess (STORE) Nuclear Fuel Act of 2019 (H.R. 3136 ) would start a temporary storage program at the Department of Energy and allow for both active and decommissioned nuclear power plants, with priority given to decommissioned plants, to move spent nuclear fuel to interim storage facilities.
"H.R. 3136, combined with H.R. 2995, would be more effective in expediting removal of stranded fuel than resuming the Yucca Mountain licensing proceeding," Halstead said in his written testimony. "The earliest realistic date that the proposed Yucca Mountain repository could receive spent fuel from decommissioned and decommissioning reactors would be 20-25 years from now, if ever."
Sisolak concluded his letter by noting that the state is prepared to help the committee work on a solution to the nuclear waste problem.
"If your committee is truly interested in fixing our nation's broken nuclear waste program, my staff and I, and Nevada's congressional delegation, would be happy to meet with you and explore constructive alternatives," Sisolak said.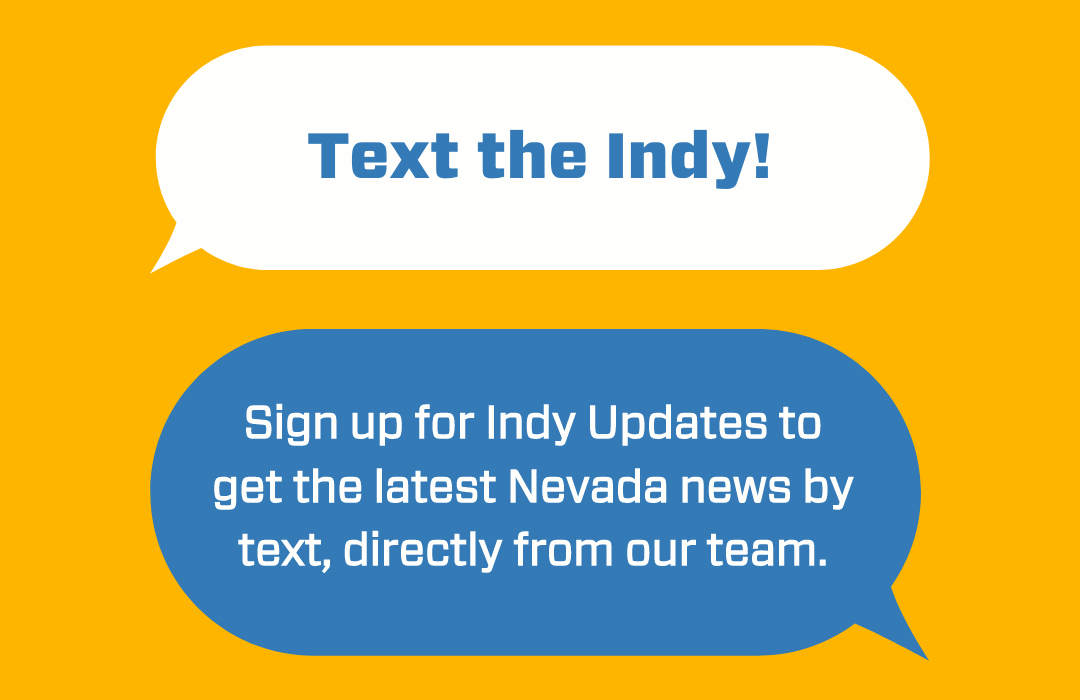 Featured Videos
Comment Policy (updated 4/20/2021): Please keep your comments civil. We reserve the right to delete comments or ban users who engage in personal attacks, use an excess of profanity, make verifiably false statements or are otherwise nasty. Comments that contain links must be approved by admin.