Sisolak's longtime, personal lawyer threatens to sue Laxalt over 'defamatory statements' on attack website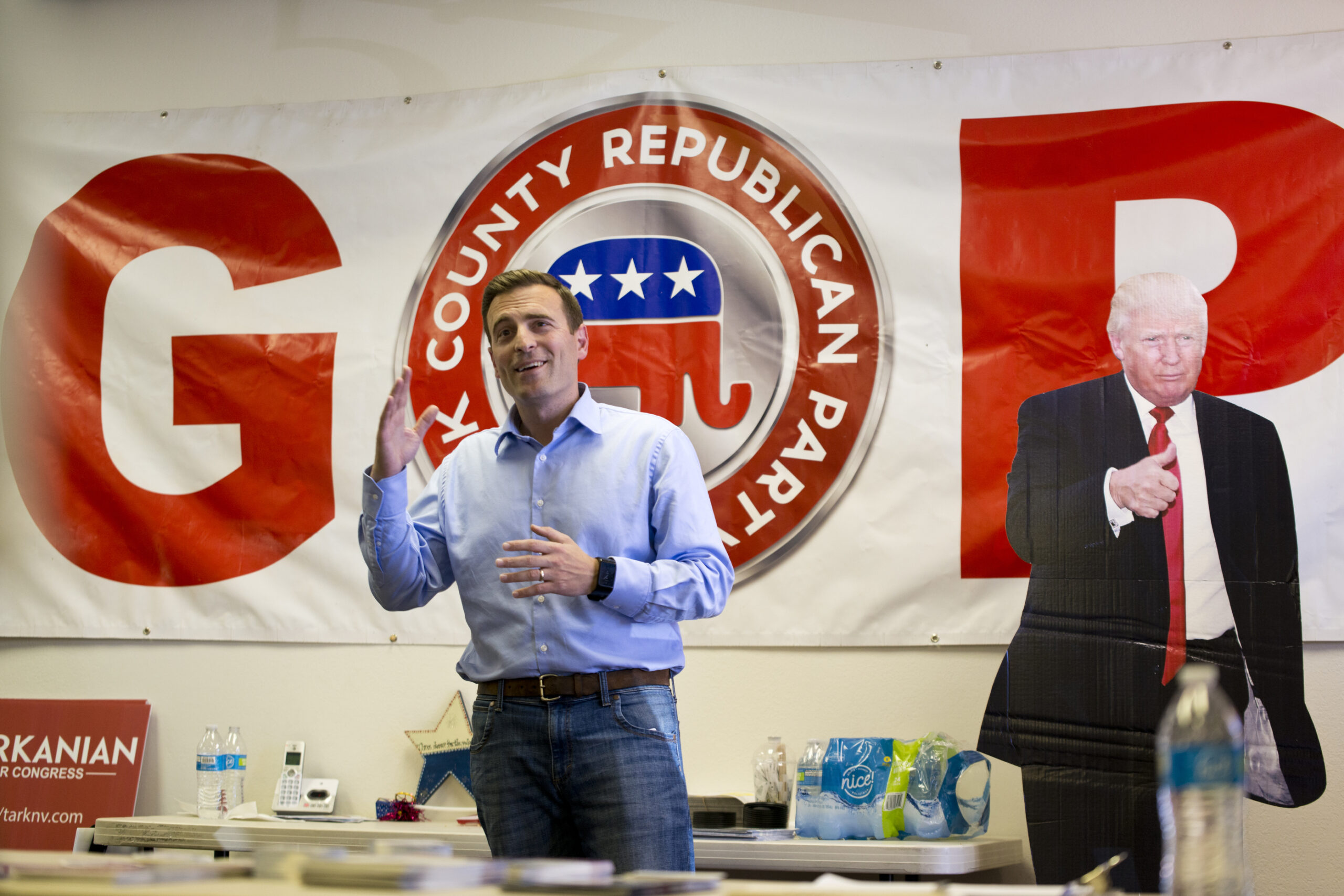 Democratic gubernatorial candidate Steve Sisolak's longtime personal lawyer has written a blistering 11-page letter to his opponent, Attorney General Adam Laxalt, threatening to sue if his campaign doesn't retract statements made about her on an attack website.
Attorney Laura Fitzsimmons accused Laxalt of publishing "defamatory statements" about her on an opposition website called "Shady Steve" that attempts to paint Sisolak in a negative light. Fitzsimmons represented Sisolak in a major property rights case that netted him $16 million in 2003 and continues to count the Democratic candidate as a friend, although she's not currently representing him in any legal matters.
But Fitzsimmons, a prominent Nevada attorney, considers the statements made on the website an attack on her as well.
"You have falsely and maliciously accused me in statements broadcast over television, the internet and news media, of criminal and egregious unprofessional conduct," she wrote in a letter that she hand-delivered to his Reno campaign office Tuesday morning.
It includes a demand that Laxalt's campaign retract the "awful and untrue" claims made against Fitzsimmons, and included a demand "pending anticipated litigation" asking the campaign to gather and retain emails, communications and other documents related to the claims made on the site. 
Laxalt's campaign issued a statement Tuesday afternoon that suggested it's not backing down.
"We aren't threatened by these classic Steve Sisolak intimidation tactics. Sisolak and Fitzsimmons were already wrapped up in a federal investigation into the alleged bribery of a Supreme Court candidate. It's no wonder they're desperately trying to bury the truth now," Parker Briden, Laxalt campaign spokesman, said in a statement.
Fitzsimmons' letter marks the latest ripple effect of an already-bitter campaign between the two men vying to become Nevada's next governor. Last week, a lawyer for Sisolak's ex-girlfriend, Kathleen Vermillion, wrote a letter to Laxalt urging him not to use their messy personal dispute as fodder for his campaign.
During their breakup, Vermillion accused Sisolak of inappropriate behavior toward her teenage daughter, but she has since recanted those statements and said her untruthfulness was tied to a drug addiction. The "Shady Steve" attack website contains a brief reference to the events, claiming Fitzsimmons "helped (Sisolak) discredit a teenage girl who accused him of improper behavior." The site also insinuates that Fitzsimmons received an "expensive government contract" because of her pre-existing work relationship with Sisolak.
The Las Vegas Metropolitan Police Department requested a warrant against Vermillion in May 2012 on extortion-related charges. Clark County District Attorney Steve Wolfson ultimately decided against filing criminal charges against Vermillion, citing "a number of loopholes and available legal defenses." But Wolfson also stated his belief that the accusations made against Sisolak — whom he described as the victim — were an attempt to obtain money from him.
Fitzsimmons' letter outlines a number of the statements she considers defamatory, including the use of the terms "slush fund" and "consigliere."
The "Shady Steve" site uses those terms while making the case that Sisolak, chair of the Clark County Commission, hired Fitzsimmons for government contracts after she helped him score his personal legal victories.
The site references a $9.9 million settlement negotiated by Fitzsimmons, who was hired to represent the county, to "out-of-state businessman" Anthony Fanticola in 2015. The County Commission, including Sisolak, voted unanimously to approve the settlement, but the site points out that Fanticola gave Sisolak a $10,000 donation about seven months later — which the site references as "pay-to-play."
In her letter, Fitzsimmons says she worked at a $400 per hour rate and made a total of $125,954.04 from the county over two years of work — less than half of the estimated $300,000 worth of the contract cited by the attack site.
She also wrote that she only came on to represent the county in the Fanticola case after the county's original lawyer retired and a seperate attorney she suggested to the country wasn't hired. She said the county had over $26 million in judgments against it in the Fanticola case, and that the $9.8 million settlement was made in the county's "best interest."
"In your latest onslaught, you claim that in negotiating the Fanticola settlement I was not working for my client (the taxpayers) but instead motivated to obtain funds for Steve Sisolak's campaign," she wrote. "This is an outrageously false offensive statement which is a direct allegation that I have violated the Nevada Rules of Professional Conduct. My many years defending my clients against government abuse in some hard-fought cases have earned me some powerful foes (some of whom are donors to your campaign). None of them could truthfully claim that I have ever been distracted in any way in my steadfast dedication to my clients' interest."
Fitzsimmons' letter also notes that she signed a contract drafted by then-Attorney General Catherine Cortez Masto's office in 2012 to represent the Nevada Department of Transportation on various legal matters, at the same $400 per hour rate that the "Shady Steve" website references as a "lucrative" government contract. She wrote that she and the attorney general's office had been listed as co-counsel on at least two pleadings in state district court since Laxalt was elected in 2014.
But Laxalt's team fired back, asserting that Fitzsimmons' letter contains a "bombshell admission" regarding Sisolak's involvement in the Fanticola settlement.
"Sisolak must answer key questions about the fact that he personally inserted himself into a county settlement negotiation, and received a major donation from the settlement recipient just months later," Briden said in a statement.
In a phone interview, Fitzsimmons said Sisolak only became involved in the settlement at her urging because of his prior personal experience with that kind of litigation. Sisolak encouraged the landowner to settle the case for much less than $27 million, which benefited the county, she said.
"How is this a bombshell?" she said. "Somebody is doing their job for the county."
Fitzsimmons vowed to pursue legal recourse if Laxalt's campaign team doesn't retract the statements. She did not provide a timetable for filing a lawsuit, saying she doesn't think their attacks are done.
"I want to see what they do and how long this continues," she said.
Fitzsimmons said she has never met Laxalt, but earlier in May, she penned an op-ed for the Reno Gazette-Journal that referenced her disdain for him as the state's potential future governor. Fitzsimmons, who stayed out of the primary because of her friendships with both Sisolak and Chris Giunchigliani, wrote that, "the most important thing is that the Democrats run a candidate that will beat Adam Laxalt."
Now, she wonders whether her outspokenness led to her inclusion on the opposition site attacking Sisolak.
"I don't know why he's done this," she said. "I think it might be because he's coming after anybody who speaks out against him. It could be because some of his donors don't like me, but it's all false — every single thing."
Fitzsimmons started practicing law in Nevada in 1981. Since then, she has argued more than 35 cases before the Nevada Supreme Court and helped obtain freedom for two innocent men on death row, according to a work biography included in her letter to Laxalt.
The letter also notes that she testified against the Raiders stadium bill during the special legislation — a move contrary to the position of Sisolak, who was an ardent supporter of the project.
Laura Fitzsimmons/Laxalt letter by Riley Snyder on Scribd
This story was updated at 2:12 p.m. to include a statement from Laxalt's campaign and again at 3:23 p.m. with additional comments from Laura Fitzsimmons.
Disclosure: Steve Sisolak, Chris Giunchigliani and Laura Fitzsimmons have donated to The Nevada Independent. You can see a full list of donors here.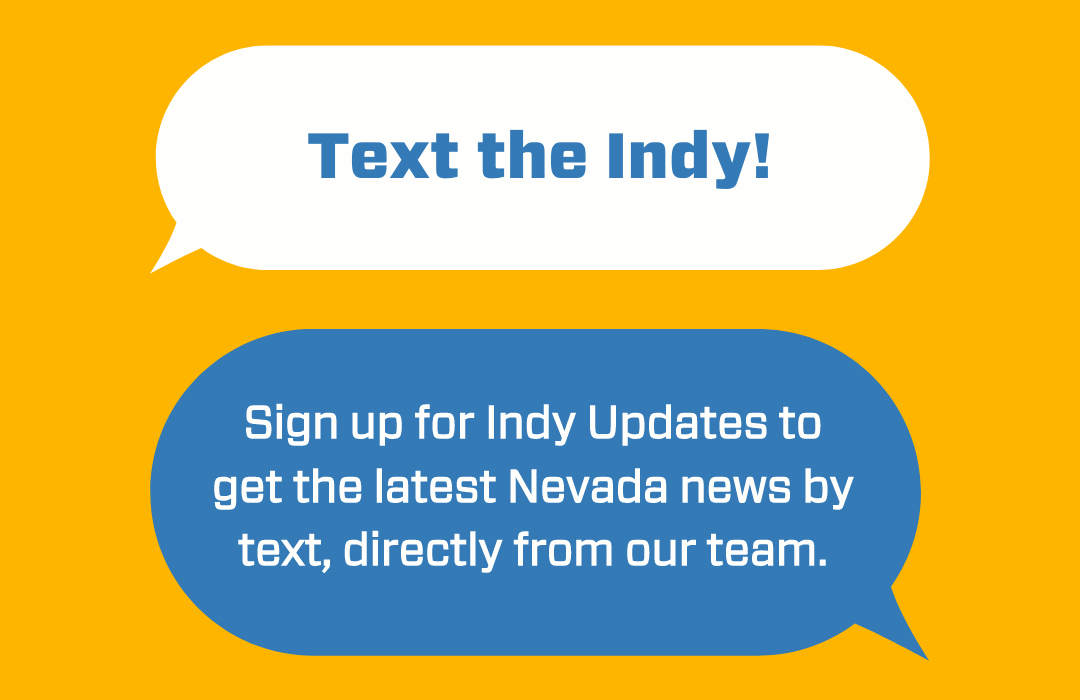 Featured Videos
Comment Policy (updated 4/20/2021): Please keep your comments civil. We reserve the right to delete comments or ban users who engage in personal attacks, use an excess of profanity, make verifiably false statements or are otherwise nasty. Comments that contain links must be approved by admin.