Students successful in petition to cash-strapped UNR to continue funding coordinator position key to supporting immigrant students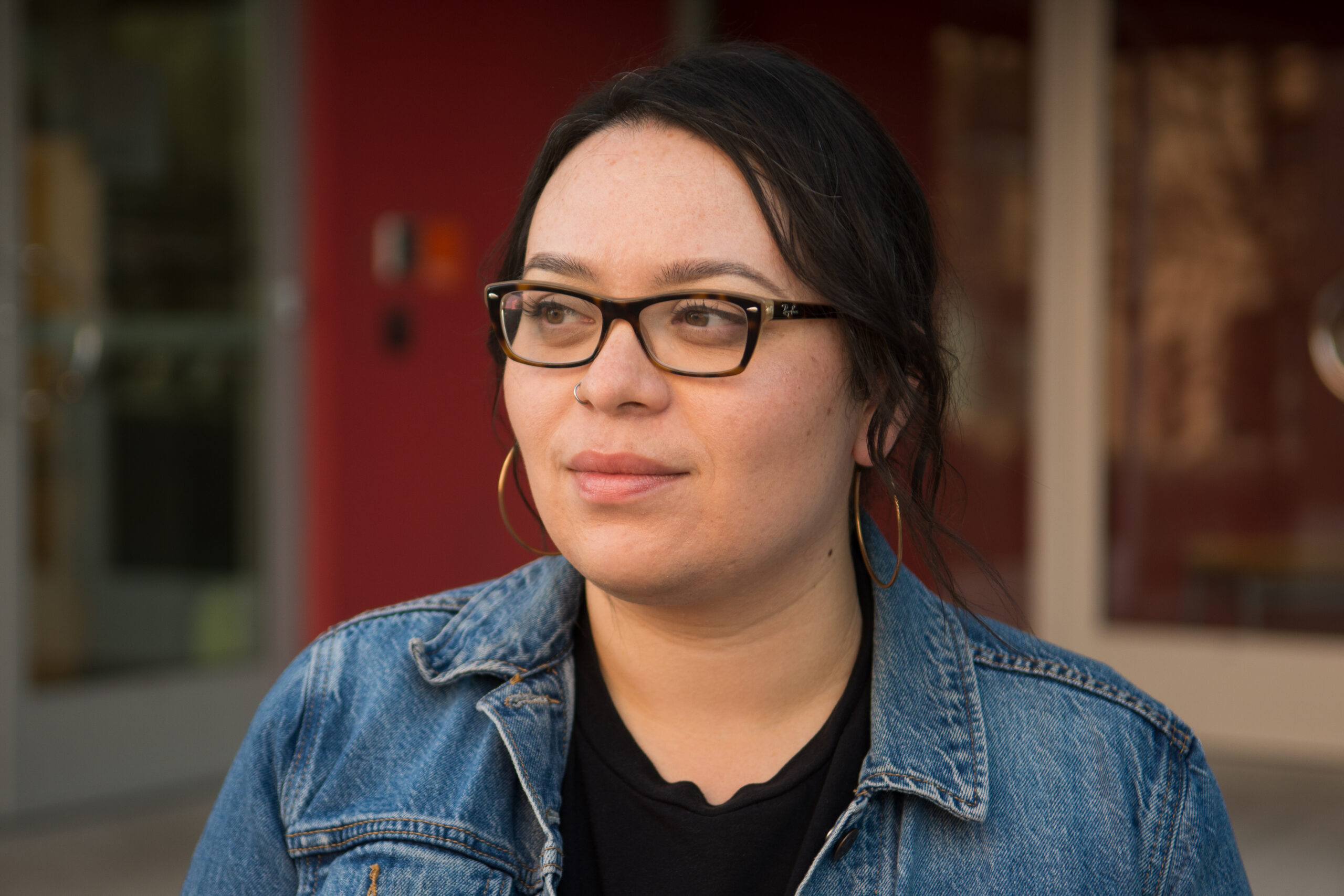 As the daughter of immigrants who were displaced from El Salvador during the 12-year civil war that ended in 1992, being the first to attend college and graduate with a bachelor's degree in 2015, and then earn a master's degree, were big accomplishments for Jahahi Mazariego.
But her moment in the sun was clouded by a family member's pending deportation.
"Even graduating, it wasn't the happiest moment of my life. It was actually extremely hard," Mazariego, 28, said during an interview with The Nevada Independent.
Social work degree in hand, Mazariego set out to work with and support the immigrant community in her new career. A year after graduating, she was hired as the first social services coordinator at her alma mater, UNR, working closely with students who were undocumented or protected by the Deferred Action for Childhood Arrivals (DACA) program.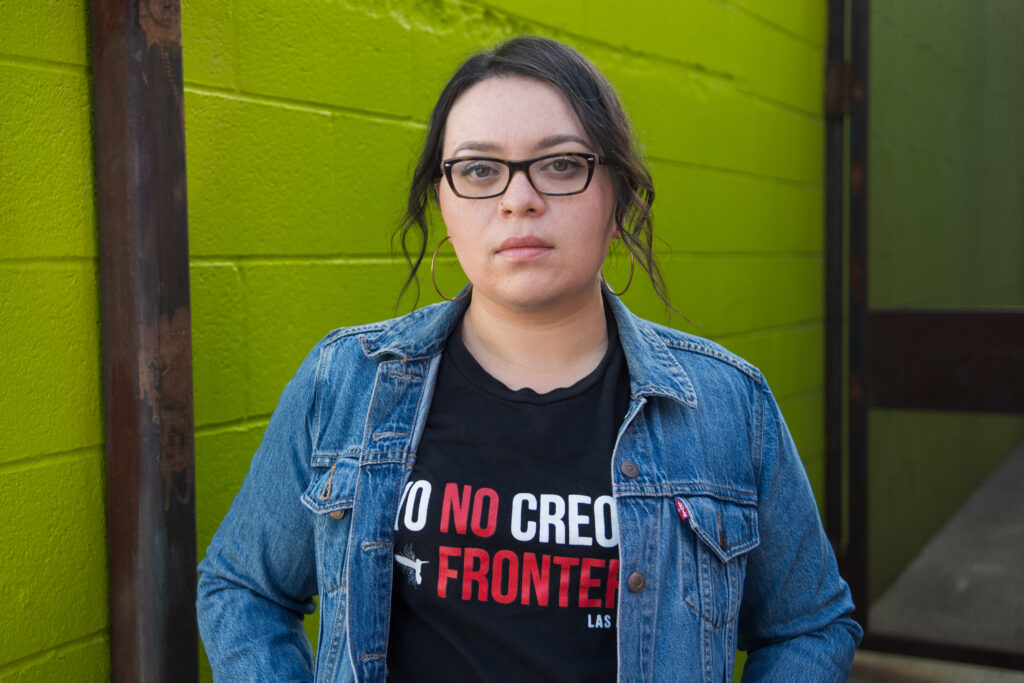 Mazariego connected students to resources related to basic needs, such as food or housing assistance, financial aid and scholarship assistance, case management and mental health support.
University officials created the position in response to petitions from students in 2016 demanding more support for immigrant and undocumented students amid then-President Donald Trump's policies seeking to eliminate DACA and Temporary Protected Status (TPS).
There are more than 12,000 DACA recipients and more than 160,000 undocumented immigrants living in Nevada. It's unclear how many UNR students are protected by DACA or are undocumented.
DACA survived through a ruling by the U.S. Supreme Court last summer, and a federal judge ordered full restoration of the program in December — but it continues to face legal threats. UNR students who were unable to apply for the special immigration status protection during the Trump Administration were eligible earlier this year for the first time since 2017.
Now, five years since students called on UNR to protect its immigrant population, Mazariego's position is vacant as she seeks to pursue the same goal she had to support the immigrant community — this time as a licensed therapist. She said that while it may take years of effort and work to change state or federal policy, she realized there's an opportunity to facilitate change through therapy.
"In speaking with these students, I learned that oftentimes, we don't have control over these bigger social issues — we don't," Mazariego said. "But what can we control? We can control how we process and how we behave because of the barriers and the disparities that we face."
Mazariego's absence on the UNR campus creates a void for undocumented and DACA students, leading students to once again ask the university to continue funding the position amid budget cuts caused by the pandemic and find a successor.
In March, UNR Student Senator Dionne Stanfill created a petition to keep the position alive that received more than 1,000 signatures, and she introduced a resolution to the student government body.
"The academic success of undocumented students is simply just as vital and important as academic success for any other students," Stanfill said during an interview with The Nevada Independent. "And this role is instrumental in accomplishing this mission."
In the fall of 2019, 22.4 percent of full-time undergraduate students enrolled at UNR were Latino, just shy of the 25 percent Latino enrollment requirement needed to designate it as a Hispanic Serving Institution. The designation would make UNR eligible to compete for grants through the federal government or private foundations specifically earmarked for minority-serving institutions.
Students persevere, again
A few weeks ago, UNR responded to the calls from students by posting the open job position online, solidifying efforts to continue providing resources and support to undocumented and DACA students.
The move first had to be approved by the Nevada System of Higher Education chancellor's office because universities and colleges are under a hiring freeze as a result of the budget cuts caused by the pandemic.
"We look forward to filling this important position," wrote a spokesperson for UNR President Brian Sandoval's office in an email to The Nevada Independent.
Stanfill celebrated the university's decision, and said it made her realize "that the student voice does matter."
Maria Doucettperry, director of the Equal Opportunity and Title IX office at UNR, said she is optimistic the office will have a new social services coordinator hired and trained by early summer.
The Latino Research Center joined students in advocating for the position in 2016, and continues to stand by them.
"As a University it is our job to identify talented individuals and foster that talent regardless of documentation status," wrote Latino Research Center Coordinator in Education, Research and Outreach J. Diego Zarazúa in an email to The Nevada Independent.
Lessons learned and moving forward
In her four years as the first and only social services coordinator dedicated to undocumented and immigrant students at UNR, Mazariego blazed a trail for other Nevada higher education institutions, including UNLV and Truckee Meadows Ccommunity College in Reno, which also created positions dedicated to the same purpose in the last few years.
Mazariego said that serving students and creating an infrastructure for other institutions to follow was rewarding, but it did not come without challenges.
"When I first started as the social service coordinator, I knew it would impact me emotionally, mentally," she said. "It was extremely harmful that I came into this role thinking that I was going to make the loss of my family member from the U.S. meaningful, like, not to see their deportation in vain."
Her immediate family member, originally from El Salvador and also a UNR graduate, received bad legal advice from a notary as she attempted to apply for legal residency after marrying a U.S. citizen. Her petition was subsequently denied in 2015, and the U.S. barred her from coming back into the country for 10 years, splitting Mazariego's family across the U.S.-Canada borders (her family member was granted dual citizenship in the northern country).
Though she said she thinks the experience was generally detrimental to her mental health at the time, it also helped her to personally connect with what undocumented and DACA students were living through, too. For example, she said she could really empathize with students who would reach graduation and not have their parents or other loved ones by their side to see their accomplishments because they had been separated by deportation.
"That experience of like big life moments and graduations is something that I processed with students," she said. "It's a common story. It happens a lot more than I think people know — that parents can't see their children graduate because of immigration policies."
But Mazariego said she loved being part of the students' healing journeys and helping guide them as they learned to accept and even feel empowered in their diverse racial, cultural and sexual identities.
"So I wasn't a therapist then, but the work that I did was therapeutic enough for people to understand their identities and their immigration status in this weird dynamic in being a student at UNR," she said.
For now, Mazariego is looking forward to continuing the work she's done and expanding the ways and the people she can help as a therapist outside of the walls of UNR.
"I really miss being in the community, I miss being back in the 'hood, I miss being back with people that look like my mom and people that look like my abuelos and my abuelas," said Mazariego, who grew up in Sparks in a predominantly Latino and immigrant community.
She also thinks advocacy for support for undocumented and immigrant students shouldn't stop with one position, but needs to continue with greater institutional and state policy changes.
Mazariego pointed to AB213, a bill that would remove the requirement to complete a Free Application for Federal Student Aid (FAFSA), which requires a social security number, in order to obtain higher education scholarships, such as the Silver State Opportunity Grant. The measure would also provide in-state tuition rates to any graduate of a Nevada high school, regardless of citizenship. The bill was approved by the Assembly in early April and is pending evaluation in the Ways and Means Committee, which will review its fiscal impacts.
"We can't have clinical therapists, we can't have more nurses and doctors, if we don't change this institution policy because it's so expensive to pay out-of-state tuition as a graduate student," Mazariego said. "So, la lucha sigue, the fight still continues. And I'm hoping the next person is able to continue on with this work."
The Nevada Independent is raising $200,000 by Dec. 31 to support coverage of the 2024 election.
Tax-deductible donations from readers like you fund this critical work.
If you give today,your donation will be matched dollar-for-dollar.
Give + Get Matched
Featured Videos