Tarkanian announces bid for U.S. Senate, says will challenge Heller in Republican primary in 2018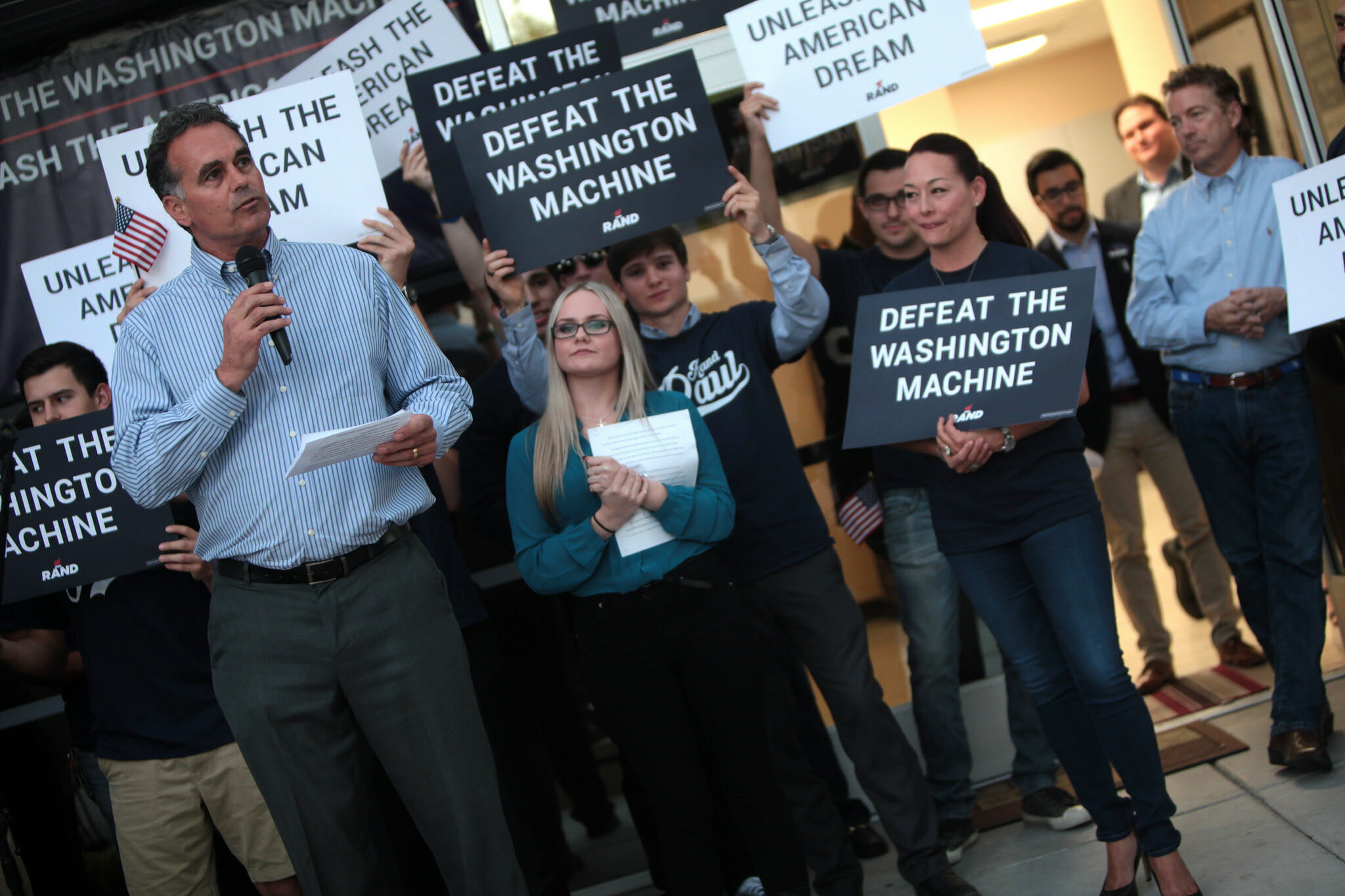 Businessman and longtime office seeker Danny Tarkanian announced Tuesday that he will challenge Dean Heller for his U.S. Senate seat in the Republican primary in 2018.
Tarkanian, a businessman, philanthropist and son of the beloved, late UNLV basketball coach Jerry Tarkanian, said he made the decision to run this weekend after an outpouring of support from Republicans upset with Heller. Tarkanian stressed his support for President Donald Trump in announcing his candidacy on "Fox & Friends," adding in an interview with The Nevada Independent this morning that he thought the president was doing a "great job" enacting conservative policies.
In addition to the support from individual Republicans, Tarkanian said he also made the decision to run after reflecting on a 2009 conversation he had with his father after picking him up from the hospital following a major surgery. His father overheard Tarkanian discussing making an announcement on the 2010 U.S. Senate primary and, despite Tarkanian joking that he didn't want to put his dad back in the hospital by letting him know of his intention to challenge Harry Reid, was supportive anyways.
"He said because you're a competitor, you don't back down from a challenge, and I am proud of you," Tarkanian said. "And I was thinking about this situation here. It's a difficult challenge to run against an incumbent U.S. senator, but I believe it's the right thing to do and I've never backed down from a challenge before, and I definitely think this would make my dad more proud."
Tarkanian supported Trump's candidacy, even speaking at his Las Vegas rallies, while Heller expressed serious doubts about Trump through the entire election. He emphasized that point on Fox and Friends, directly targeting Heller's icy relationship with Trump during the 2016 presidential campaign.
"I have so many people who have contacted me over the last couple of months saying you have to run against Dean Heller. They understand, as I do, that we're never going to Make America Great Again unless we have senators in office that fully support President Trump and his America First agenda," Tarkanian said on the show. "Dean Heller wasn't just one of the first Never Trumpers in Nevada, he was one of the most influential. He actually helped Hillary Clinton win the state of Nevada."
A spokesman for Heller brushed Tarkanian off in a statement as a "perennial candidate" who has spent millions of dollars on several unsuccessful campaigns in recent years.
"Nevada voters have rejected him every time — including less than a year ago against Jacky Rosen. He's wasted conservatives' time and cost the Republican Party seats up and down the ballot. If he ultimately files for U.S. Senate he will lose in the primary," said Heller spokesman Tommy Ferraro in a statement. "Dean Heller is a proven leader and is the only candidate with a solid record voters can count on."
Tarkanian described himself in a statement as a "conservative Republican" who supports repealing the Affordable Care Act and stopping immigrants from coming into the country illegally. Tarkanian aligned himself with conservative Sens. Mike Lee of Utah, Ted Cruz of Texas and Rand Paul of Kentucky, saying that he would fight "for real reforms against the liberals in our party."
Tarkanian noted that was a key difference between him and Heller, pointing to the recent Affordable Care Act repeal votes, statements made at a Reno town hall in regards to funding for Planned Parenthood and Heller's support for "amnesty to illegal immigrants" as examples of the Republican senator going back on his word.
"The reason people are so upset at politicians today is because they promise one thing when they're running for office, and once they get elected do the exact opposite," he said. "People don't feel they can trust politicians any more, and I think Dean Heller is a poster boy of that type of politician."
But Tarkanian bristled when asked if if he'd be running as the conservative alternative to Heller, saying it was less about conservative versus moderate and more about candidates staying consistent in their positions.
"He has shown he doesn't have conviction for many substantive positions. He changes his mind based on where the pressure is coming from, or who he wants to please," he said. "I'm the complete opposite."
This will be Tarkanian's sixth time running for political office over the last 14 years. Tarkanian unsuccessfully ran for state Senate in 2004 and lost a bid for secretary of state against Democrat Ross Miller in 2006.
In 2010, he ran in the Republican primary to challenge longtime Democratic Sen. Harry Reid for his U.S. Senate seat, ultimately losing to Sharron Angle. He also has run twice for Congress, in 2012 against Democratic Rep. Steven Horsford in Nevada's 4th Congressional District and in 2016 against Democratic Rep. Jacky Rosen. (He also briefly entered the race for Board of Regents in 2014.)
If Tarkanian defeats Heller, it would be the first time that a sitting senator previously elected statewide has been taken out in a primary. Berkeley Bunker defeated appointed Sen. Edward Carville in the 1946 Democratic primary, eventually losing in the general election to Republican George Malone.
Despite the announcement from Tarkanian, the National Republican Senatorial Committee said in a statement that it "fully supports" Heller in both the primary and general election.
"Time and again, Senator Dean Heller has proven he is unafraid to put Nevadans first," said NRSC Spokesman Michael McAdams. "The NRSC fully supports Senator Heller in his primary and general elections, and we are confident he will be re-elected."
The organization's Democratic counterpart, the Democratic Senatorial Campaign Committee, seized on the announcement, pointing out how a Republican primary could hurt both candidates in the general election.
"Senator Heller keeps proving why he is the most vulnerable incumbent up in 2018, from his failure to protect Nevadans' health care to a primary challenge that shows how badly his support in state has eroded," said DSCC spokesman Spokesman David Bergstein in a statement. "Republicans are now set to suffer through a nasty and expensive primary that will expose the flaws in both of their candidates – just like they will in virtually every other Senate battleground state."
A White House spokesman simply said "no comment" when asked about a Republican primary between Tarkanian and Heller.
Nevertheless, Tarkanian said he hoped to at least tap into national support for the president and planned to start making fundraising calls soon to both his longstanding base of financial backers and to Trump's base of support. He estimated that he would need at least $500,000 to a million dollars to be competitive but didn't have a specific fundraising goal set and noted that he was outspent 4-1 by Republican state Sen. Michael Roberson in the 2016 Republican primary for the 3rd Congressional District.
"Hopefully we'll be able to make this a national race, raise some money from supporters of President Trump nationally who aren't supportive of people who are never-Trumpers and have obstructed the president's agenda," he said.
Trump and Heller have continued to have an icy relationship throughout 2017, with a pro-Trump political organization briefly launching ads attacking Heller's opposition to measures repealing the Affordable Care Act in late June. Trump also issued a thinly-veiled threat to Heller at a conference with Senate Republicans, saying Heller "was the one we were worried about" and asking "he wants to remain a senator, doesn't he?"
In addition to support from the NRSC, a SuperPAC linked to Senate Majority Leader Mitch McConnell pledged last week to spend seven figures to defend him, even in a primary.
A recent poll conducted by a Republican-leaning consulting firm for the Daily Caller showed that in a matchup against Tarkanian, Heller received 38 percent while Tarkanian received 34 percent, within the margin of error. Twenty-seven percent of people said they were undecided between the two candidates.
Also in the mix is an ongoing lawsuit filed by Tarkanian against his 2016 opponent and Democratic Senate candidate Rep. Jacky Rosen over alleged misleading campaign ads. A Carson City judge denied a motion to dismiss the suit in June.
Asked what he planned to do differently during this run for Senate, Tarkanian said that he planned to be more proactive in addressing attacks on his business history, including an alleged telemarketing scam used against him during a 2004 state Senate race and ultimately ended up as a successful defamation lawsuit.
"I'm rolling the sleeves up, we're going to fight back, we're going to make sure the public knows these are just deceitful lies from politicians," he said. "And if you're going to let politicians deceive you during the campaign, you've got to understand they're going to lie and deceive you when you get to office."
This story has been updated since it was first published.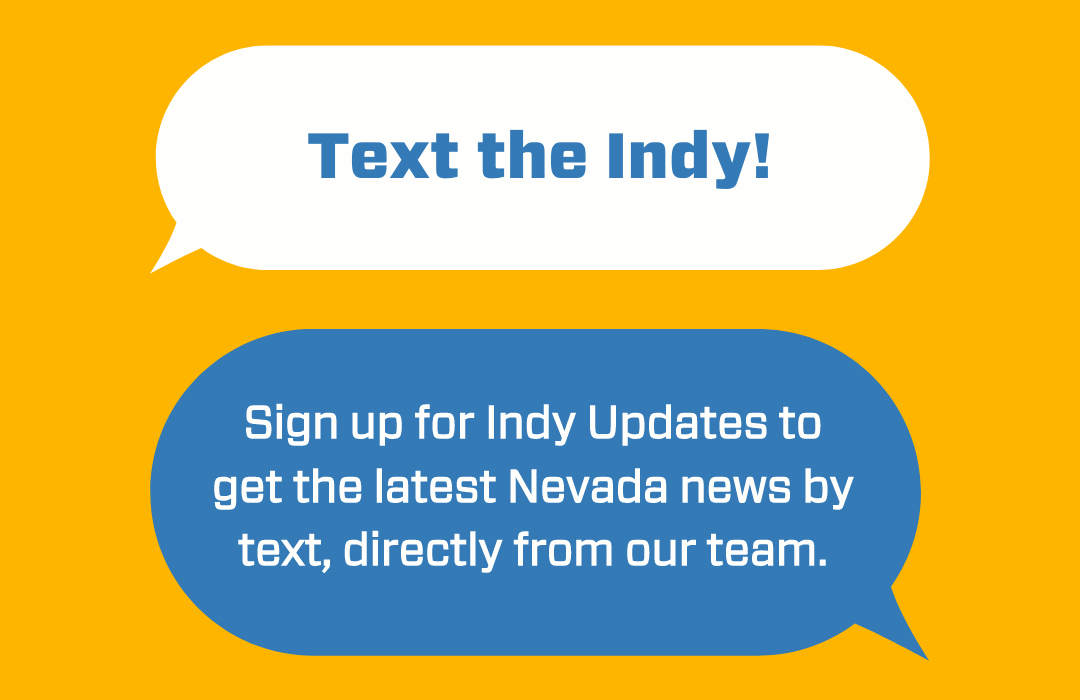 Featured Videos