Clark County Commissioner Chris Giunchigliani greets supporters during her announcement to enter the Nevada gubernatorial race on Wednesday, Oct. 18, 2017. Photo by Jeff Scheid/The Nevada Independent.
Teachers' union puts out another ad touting Giunchigliani as true progressive in Democratic primary
The Nevada State Education Association's PAC is releasing another ad painting Chris Giunchigliani as the true progressive in the Democratic gubernatorial primary against fellow Clark County Commissioner Steve Sisolak.
The new ad titled "Next" will start running Thursday with slightly different versions in the Reno and Las Vegas media markets. It's part of a seven-figure TV buy the state teachers' union announced last week.
It features a woman doing online research about the two candidates after seeing a commercial featuring Sisolak.
"Steve Sisolak. He seems all right. Let's take a look," she says.
The search pulls up posts that say "Sisolak Killed New Funding for Schools" and "Steve Sisolak Voted for Development Near Red Rock After Taking Campaign Cash," and noting Sisolak got an A- from the National Rifle Association — identical to statements that appear on NSEA's Strong Public Schools Nevada PAC website.
When the actress searches for Giunchigliani, the search pulls up pages that say she was a teacher, supports school funding and she stands up to the NRA.
"Chris G's a real progressive. Works for me," the actress says.
A poll taken earlier this month shows Giunchigliani is far behind the better-funded Sisolak, who has been running commercials for months, unveils his fifth ad on Thursday and has higher name recognition.
The NSEA and its estranged local affiliate, the Clark County Education Association, have endorsed different candidates in the primary.
Disclosure: NSEA, Steve Sisolak and Chris Giunchigliani have donated to The Nevada Independent. You can see a full list of donors here.
This post was updated at 11:50 a.m. on May 3, 2018 to clarify the source of statements about Sisolak that appear in ad.
INDY FAST FACTS
Steve Sisolak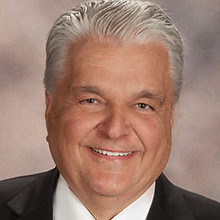 Job:
Clark County commission chairman
Party:
Democrat
In current office:
2009-present Commission chairman since 2013
Birthdate:
December 26, 1953
Education:
University of Wisconsin—Milwaukee (B.S.) University of Nevada, Las Vegas (M.B.A.)
Other public offices held:
Nevada System of Higher Education Regent (1999-2009)
Total donations:
$9,647,261 (1/12/11-6/7/18)
Top donors:
MGM Resorts International $174,359 Station Casinos/Zuffa: $90,000 Las Vegas Sands $75,000 Fidelity National $61,600 Marnell Companies LLC $55,000
INDY FAST FACTS
Chris Giunchigliani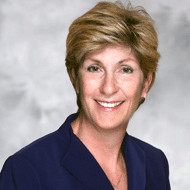 Job
: Clark County Commissioner
Party
: Democrat
In current office
: 2007-present
Birthdate
: November 27, 1954
Education
: Avila College (B.A.) University of Nevada, Las Vegas (M.A.)
Other public offices held
: State Assemblywoman, District 9 (1991-2006)
Total donations
: $2,895,819 (5/08/13-6/7/18)
Top donors
: Giunchigliani (Chris, Jeanne, JM, Larry, Myrna, Ellen): $65,000 MGM Resorts International $43,165 Caesars Entertainment $35,000 Buck and Aurora Wong $30,000 South Point Hotel & Casino/F&M Advertising $30,000
From the Editor
The Nevada Independent
is a 501(c)3 nonprofit. We need help to attain the elusive goal of sustainability. We depend on recurring donations from you, the readers who believe in our mission of nonpartisan, transparent journalism. I know you are busy. I know you have many commitments. But if you would take a moment to
support our work
or bump up your current donation, I would be forever grateful.
Thanks for all of your support.
Best,
Jon Ralston
get our morning newsletter,
The Daily Indy
Stars & Struggles
Take a peek into today's education world through the lens of Sunrise Acres Elementary School in Las Vegas.
@TheNVIndy ON TWITTER