The complicated legacy of Steve Wynn, a gaming visionary toppled by sexual misconduct allegations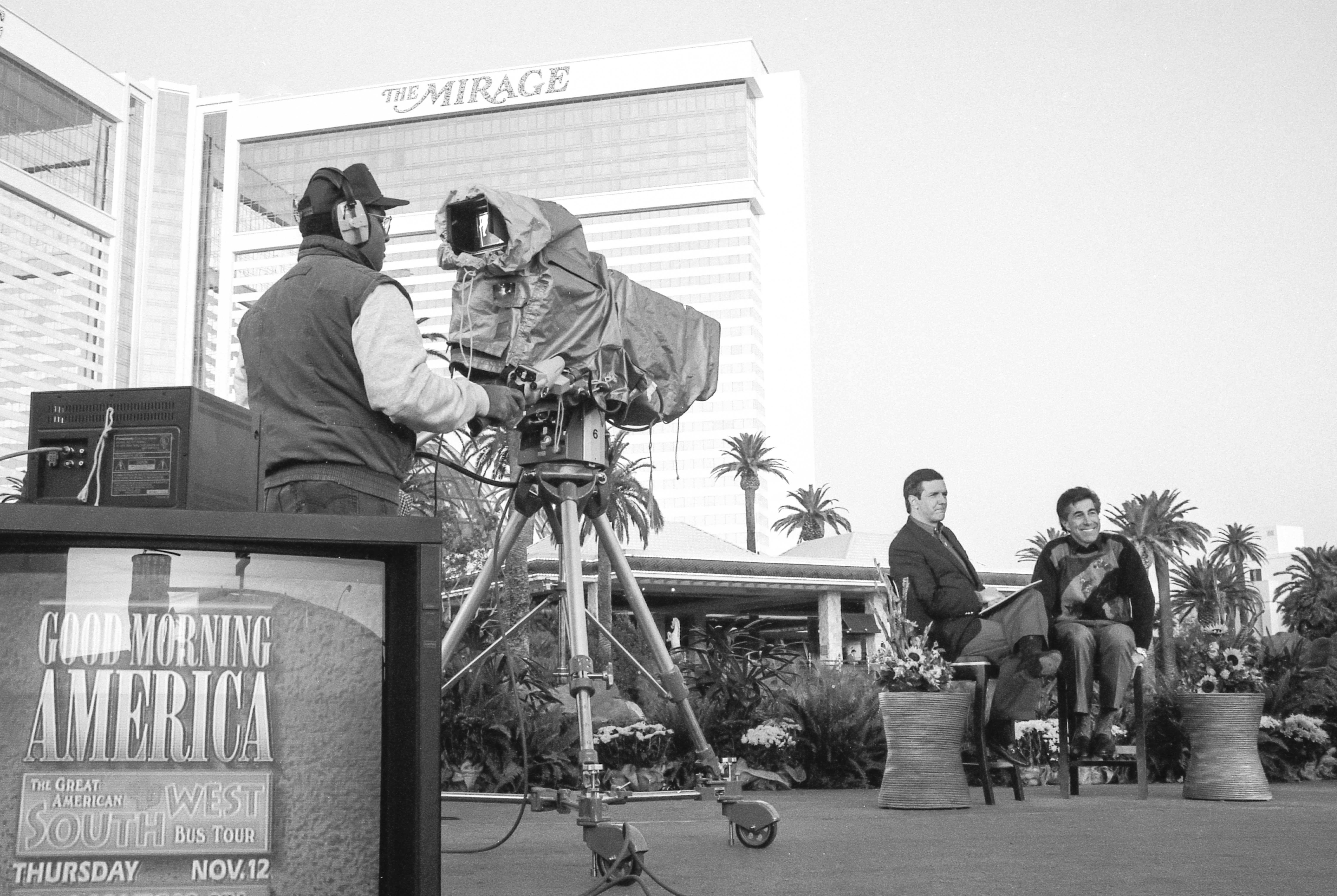 The Mirage's first four guests on opening day in 1989 weren't humans but white tigers.
Illusionists Siegfried and Roy accompanied the "guests" to their glass-encased habitat at the Polynesian-themed resort, a $630 million enterprise featuring 40,000 shrubs, 1,000 palm trees and a saltwater tank with sharks and tropical fish behind the reception area. Outside, a volcano burning natural gas erupted four times an hour beside a towering waterfall.
It was unlike anything the desert city had ever seen — even before the dolphins showed up the following year. The Mirage, the Strip's first megaresort, marked the beginning of a new era, one focused not only on gaming but on giving guests a complete Las Vegas experience. They might come for the tigers, the verdant atrium or the lagoons, and they just might happen along the slot machines somewhere along the way.
The Mirage, and its visionary creator Steve Wynn, set the bar for the resorts to follow.
Wynn's legacy is not just his two copper-colored towers, one bearing his very signature, that reach above the Las Vegas skyline, nor is it only the other hotels he built — the Mirage, the pirate-themed Treasure Island and the opulent Bellagio. It is a fundamental shift in thinking about what visitors want when they come to Las Vegas, one that has influenced every single resort in the city over the last three decades.
This is the legacy that everyone thought the 76-year-old casino mogul would leave behind when he eventually stepped down as the chairman and CEO of Wynn Resorts, as he did earlier this week. But that legacy, gaming industry analysts and observers say, will be indelibly tarnished by allegations that Wynn used his power and influence to exploit some of his most vulnerable employees, as reported by the Wall Street Journal last month. The casino mogul has denied assaulting any women, but less than two weeks after the accusations emerged, he resigned as his namesake company's CEO and chairman.
"I don't think this story will be written without these allegations. He resigned while he was still planning several megaprojects. He can't escape it," said Billy Vassiliadis, head of R&R Partners, which markets the city for the Las Vegas Visitors and Convention Authority. "On one hand, you have this incredibly dynamic, charismatic, imaginative, the Spielberg of Las Vegas, entrepreneurial, and all those things. That piece should be written. But the way that it ended can't be ignored, and it won't be."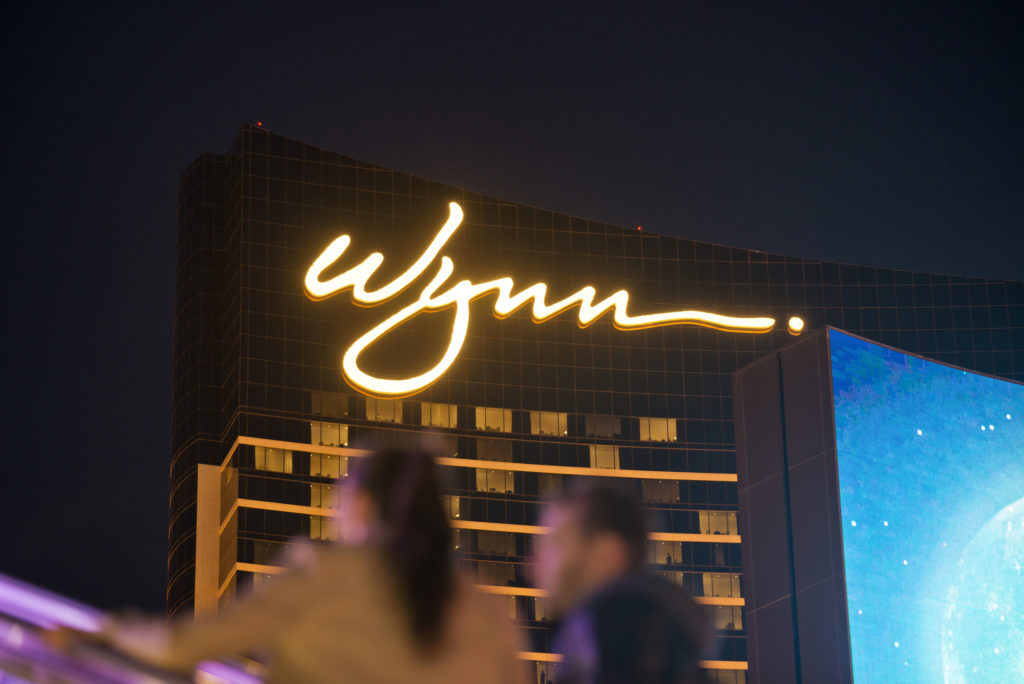 A new kind of casino owner
Wynn is best known for elevating Vegas from a casino town to a resort destination full of dazzling attractions that transcended gambling. Instead of boxed-in, dimly lit gambling halls, casinos spilled into the outdoors with grandiose dancing fountains and live-action pirate shows.
"Our visitors of the seventies and the eighties and before when I wasn't here wanted to have their little private gaming place. The ceilings were low. The black jack pits were dark," Vassiliadis said. "But as we got into the eighties and the late eighties especially, people began to view gaming not as a vice or a habit but as a form of entertainment. They wanted to be fully entertained. Steve pushed that to a limit and then everybody had to follow."
Wynn is also known for his big personality. Tanned, with impossibly perfect teeth, he was his own pitchman on commercials alongside Frank Sinatra, and his smooth-talking narratives are the hold music on resort phone lines and the voiceover at his extravagant show La Reve. While he may not be the richest of the casino titans, Time dubbed him "The Greatest Casino Salesman," and his presence infiltrates his company from top to bottom.
"It's clearly a guy who thinks that he is the brand, he is the alpha and omega," said John L. Smith, a journalist (and Nevada Independent columnist) who wrote a critical biography about Wynn. The book — "Running Scared: The Life and Treacherous Times of Las Vegas Casino King Steve Wynn" — first published in 1995 and sparked a lawsuit from the casino mogul.
Wynn, whose father ran bingo parlors on the East Coast, made his first foray into Vegas at age 25 when he bought a 3 percent stake in the Frontier Hotel and became slot manager. It was later discovered that some of the other stockholders had ties to Detroit mobsters, and he was forced to sell out early, although he was never implicated in the crimes.
But he was different than those of old Vegas lore — an Ivy League graduate of the University of Pennsylvania, athletic and well-spoken, appearing just as the town was trying to kick the outlaw image. His story bridges the years when the mob still clung to Las Vegas casinos to the modern era of corporate ownership where casino executives are gray-suited Wall Street types largely unknown to the general public.
Following his initial business failure, he took on a liquor distributorship and then bought a small parcel of land next to Caesars from the reclusive Howard Hughes; Caesars quickly snapped it back up at a premium of $2.25 million — twice what Wynn had paid for it — to prevent him from fulfilling a promise to build the world's narrowest casino there.
Wynn used that windfall to buy into the Golden Nugget downtown, and — after discovering that employees were stealing from the company — threatened to sue for mismanagement and ultimately staged a takeover. At 31, he was the youngest casino chairman Vegas had ever seen.
"He was a young, fresh-faced literate, guy who's waxing poetic about how exciting it is that Sinatra is going to his hotel," UNLV history professor Michael Green says about one of Wynn's early commercials. "You still had the great entertainers — the touch of the old — but this guy was not in appearance or in action Lefty Rosenthal or Bugsy Siegel."
From there, he bought up land in Atlantic City and opened a Golden Nugget there in 1980; the hotel was immediately profitable even at a time of concern for other casinos there. He left the New Jersey market at its peak in 1987, after selling the property to Bally's for $440 million. The beachside resort town soon after began a long decline.
Out of Atlantic City, he honed in on his plans to build the Mirage in Las Vegas, a 3,044-room hotel and casino that features a man-made volcano erupting at regular intervals for passing tourists, a robust selection of restaurants and shows that injected a different kind of entertainment into the Las Vegas experience. In other words, the $630 million project was far from just a gambling den.
"It was just mesmerizing," said Anthony Curtis, publisher of Las Vegas Advisor, an industry newsletter. "Everybody wanted to see the damn volcano."
Journalist Smith remembers his own disbelief that the audacious property could turn a profit.
"When the Mirage opened — and I stood there and said how do you make $1 million a day? It was an amazing feat … he proved everybody wrong," Smith said. "I don't think that you can overstate his importance in upping the game in the late 1980s, at a time when Las Vegas was looking for a boost."
The Mirage spearheaded the diversification of Las Vegas, proving there's more than one way to make a buck in a slot machine-filled town. Curtis, who moved to the desert in 1979 as a professional gambler, credits the casino mogul with developing the modern-day Las Vegas — a place where gambling, booze, nightlife, shopping, dining and entertainment collide for an experience unlike any other.
"He's the greatest visionary Vegas has ever had," Curtis said. "Steve Wynn really saw how much money this town could grind out. He saw that there were all kinds of untapped sources and areas to turn revenue."
His next feats were the Treasure Island — complete with a pirate show to wow families — and then the crowning jewel: the sprawling Bellagio, curved around a yawning gulf in the middle of the Strip and where dancing fountain shows attract tourists every 15 or 30 minutes. In 2000, Wynn begrudgingly sold those three properties — Mirage, Treasure Island and Bellagio — to the rival casino company now known as MGM Resorts International, then controlled by billionaire Kirk Kerkorian. The takeover followed slumping stock prices for Wynn's company.
But the sale didn't end Wynn's reign in Las Vegas.
He next built the Wynn casino, his breezy signature swished across the top, and after that, a twin tower called the Encore. Meanwhile, Wynn began expanding his casino empire overseas. Wynn Macau debuted in 2006, followed by the floral-themed Wynn Palace, also in Macau, a decade later.
A fifth resort-casino is under construction outside Boston. The waterfront Wynn Boston Harbor is expected to open in 2019, but the allegations against its namesake have somewhat muddied the $2.4 billion project's future. The Massachusetts Gaming Commission has begun a review to determine whether Wynn Resorts can keep its gaming license in the state.
Another side
One word that has been appended time and time again to descriptions of Wynn over the years: mercurial. Smith, who's written about Wynn for years, said the casino mogul always been that way.
"He is capable of being very charming, he's capable of yelling and screaming and hurling epithets, all at the same time. He's got lots of opinions and lots of intelligence," Smith said. "This is a mess of his creation, despite all of his creation."
Wynn's temper was described in detail in a lawsuit by the former head of the Golden Nugget casino in Las Vegas, Dennis Gomes. In the lawsuit, Gomes said that Wynn's "face turned completely red and all puffed up and his eyes bulged and he started screaming at the top of his lungs and banging his head on the table" during one outburst, as detailed in the Los Angeles Times. (Wynn denied the accusations, according to Time magazine.)
Wynn has even acknowledged his temper.
"You know where a temper comes from? Being able to get away with it," he said, according to a Time profile from 2001. "I'm a self-made brat. I'm like everybody else: I want to get away with it if I can. I've been indulged."
Even President Donald Trump hasn't been spared Wynn's ire. The two feuded for years. In 1996, Wynn described Trump as "incompetent… all hat no cattle" to the Wall Street Journal. Two decades later, in 2016, Wynn described Trump as a "great friend" and went on to serve on his inaugural committee and then as the Republican National Committee finance chair. (Wynn resigned his RNC post on Jan. 27, a day after the Wall Street Journal published its report detailing the sexual misconduct accusations.)
Wynn has also been embroiled in a yearslong lawsuit against his ex-wife, Elaine Wynn, in her attempt to regain control of her 9 percent stake in the company. But their relationship wasn't always so sour.
The two met as teenagers, divorced in 1986 but never moved away from each other. They remarried in 1991. Even after the second divorce — and Wynn had started a relationship with his future wife Andrea Hissom — Wynn described their relationship as amicable.
"She's my buddy, she's my best friend," he told journalist Steve Friess in 2010. "I love her."
In the intervening years, the relationship deteriorated into a bitter battle for control of the Wynn Resorts shares, to the point that Wynn publicly accused her of instigating the Wall Street Journal story. Her attorney has said the idea that she was behind the Journal story "is just not true."
However, Wynn's lawyers sent a letter to Elaine Wynn's attorneys on Friday saying that "in light of the significant changed circumstances triggered by Mr. Wynn's resignation" the casino mogul agrees that a 2010 stockholders agreement is no longer binding and therefore there is "no longer a live controversy" between the two on the issue, essentially relinquishing his control over her shares. The letter said Wynn plans to inform the court about the development ahead of scheduled summary judgment hearings next week.
The allegations detailed in the Journal article are the latest — and perhaps most significant — public blow to Wynn. The Journal said that dozens of people they interviewed described "behavior that cumulatively would amount to a decades-long pattern of sexual misconduct" by Wynn.
In particular, the article details the story of a manicurist who said Wynn pressured her to take her clothes off and have sex, according to those she gave the account to that the Journal interviewed. Wynn later paid the manicurist a $7.5 million settlement, which Bloomberg reported involves a paternity claim.
The Las Vegas Review-Journal reported the allegations of another woman who was a waitress at the Mirage and alleged Wynn, her boss, pressured her to have sex with him about 30 years ago. The woman, now 75, said she had sex with him on multiple occasions and did it because she felt her job was at risk if she refused him.
Wynn has said that the idea he ever assaulted any woman is "preposterous;" in a statement accompanying his resignation, Wynn said that he could not continue in his positions at the company due under what he described as "an avalanche of negative publicity."
Jessica Brown, a Las Vegas attorney and former president of the feminist organization Nevada NOW, said she believes those stories will permanently mar how he's viewed in history.
"I think they're going to think about him as a creep," she said. "I think they're going to think about him as a person from a time in which men with power went completely unchecked."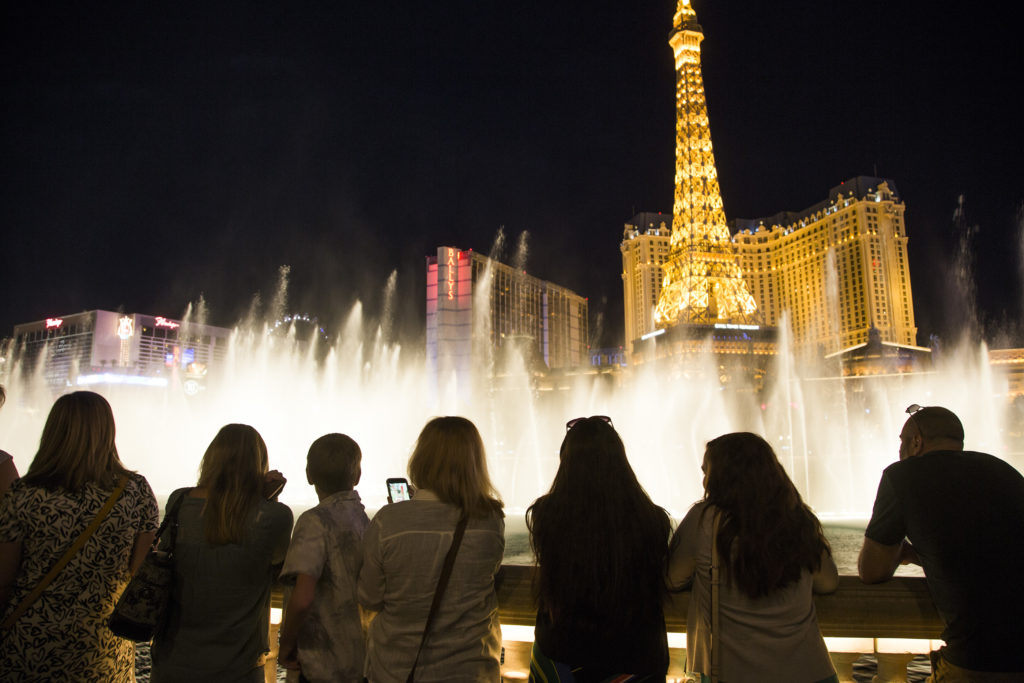 Vegas at a crossroads
While rumors of sexual misconduct have been whispered for decades and occasionally surfaced in court records and published stories about Wynn, it's only now that they've been taken seriously enough for front-page billing on national newspapers and prompted a fall from grace that would've seemed impossible two weeks ago.
Brown traces the #MeToo movement to a critical mass of women in positions of influence that are exploring harassment from the perspectives of the women involved, rather than of the men who stand to lose their careers if it's exposed.
It's a "sea change" from the 90s, Smith said, when such allegations in his book brought little more than a lengthy legal headache. And it has some wondering what other bombshell accusations will shake loose in a town defined by sexuality and sharply divided along gender lines.
"When these stories and these allegations emerge in other parts of the culture, they've inevitably been followed by a wash of other allegations," said gambling industry analyst Chris Grove. "It's difficult for me to say why our industry would be an exception."
Brown says it's time for Las Vegas to remake itself into a place fully committed to serving its female visitors and protecting its female workers. The standard sexual harassment policy isn't enough.
"Corporations first and foremost want to protect themselves. It's not to protect women in particular," Brown said about anti-harassment policies. "What they've lost sight of is their bottom line is their women — not only keeping their women workers safe but their female tourists. Without their women workers and women tourists, the Wynn would not be successful."
In addition to the broader national conversation about what changes need to be made to make workplaces safer for women, Nevada gaming regulators could also take the lead on workplace safety, Vassiliadis said.
"Gaming continues to be a privileged license here. It's not a right. It's a privilege. You earn it," Vassiliadis said. "I think the regulatory authorities could take a more forceful and proactive role in how the workplace needs to be wherever there's a privileged license."
It's equally tricky to quantify what Wynn's departure means to the company and the gaming industry as a whole. Financial analysts have offered mixed predictions about the future of Wynn Resorts, given the many looming questions: Will the global gaming company try to carry on as planned, except with perennial Wynn heir apparent Matt Maddox at the helm as CEO instead? Or will the company be sold in parts or in whole? And what about his other projects in the works?
"It's a large organization with a lot of really competent people working at a lot of levels," Grove said. "In the absence of the person understood to have the vision, is the machine itself able to continue on in a way that keeps visitors happy, it keeps gamblers happy and it keeps investors happy?"
In 2016, the billionaire unveiled plans for Paradise Park, a water-centric attraction that would be built over the Wynn Golf Course in Las Vegas. The development project — like many other Wynn ideas before it — created a buzz because of the new wrinkle it would add to the Strip landscape: a 38-acre lagoon, electric bumper cars, a zip line, nighttime parades with floats and and a new 1,500-room hotel.
And late last year Wynn Resorts announced that it had purchased roughly 38 acres of land across from Wynn Las Vegas at the former Alon Resort site. It's unclear what the company hoped to do with its new acreage, but the land sale renewed speculation that development could take off on the northern end of the Las Vegas Strip.
The business decisions suggest Wynn sensed that Las Vegas was on the upswing again, nearly a decade after the recession brought construction to a halt, triggered a foreclosure crisis that enveloped the city and stunted tourism for a period.
"I think Steve Wynn was, if nothing else, a brilliant businessman and always had his nose to the ground," Curtis said.
His absence, however, doesn't necessarily foretell a lack of innovation going forward. After all, a city's past, present and future can't rest with one person, no matter how influential or imaginative he or she may be.
"The city has lots of people at the top who understand what's going on," Curtis said. "Younger executives are picking up the baton and taking it."
Plus, Vassiliadis notes that the new Las Vegas is less and less about the personality of casino owners or builders themselves and more and more about the personalities they attract, such as MGM Resorts securing Lady Gaga for a residency or even the Las Vegas Golden Knights hockey team becoming a personality unto itself.
"These different magnets, if you will, will continue to make Vegas be something unique and make Vegas different," Vassiliadis said. "Vegas is bigger and stronger than any one person."
As for a Wynn Resorts without Wynn, Vassiliadis noted the casino executive's age, 76, and said that company would've been preparing for a "life after Steve" for some time now.
And even though Wynn is described as transformational, some are confident that Las Vegas will carry on.
"Believe it or not, I think we'll look back in six months and wonder what the big deal was," said John L. Smith. "That company will have moved on and moved up … If there's one thing life teaches us it's that we're all replaceable."
Disclosure: Many Indy donors are mentioned in this story. You can see a full list of donors here.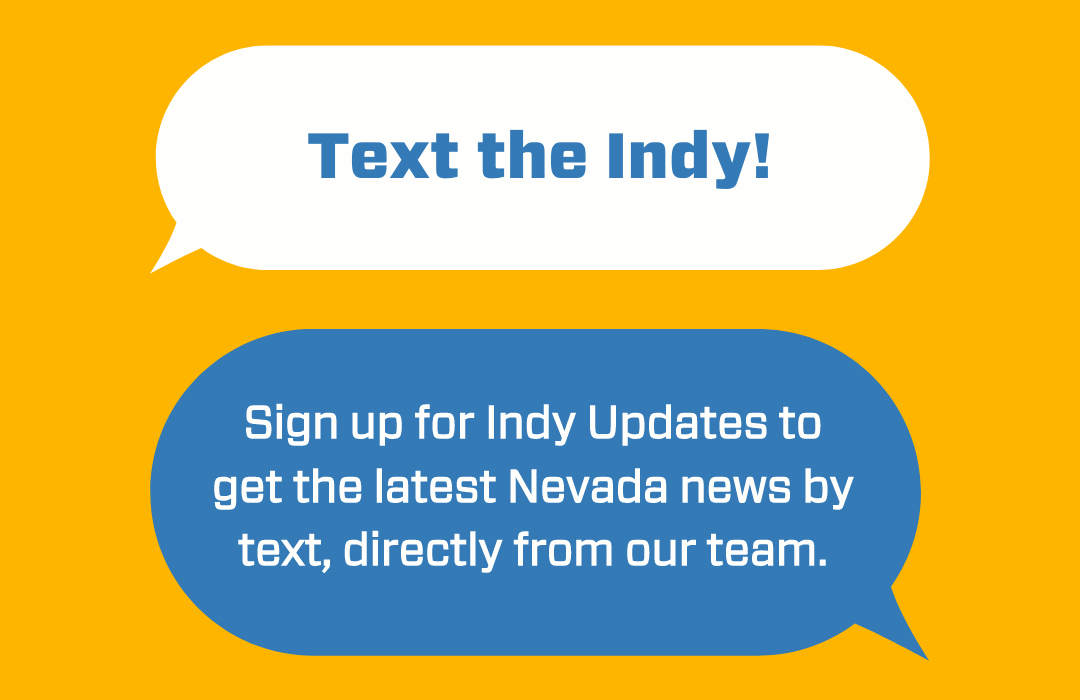 Featured Videos