Timeshare company with close Laxalt ties generated dozens of customer complaints to then-AG's office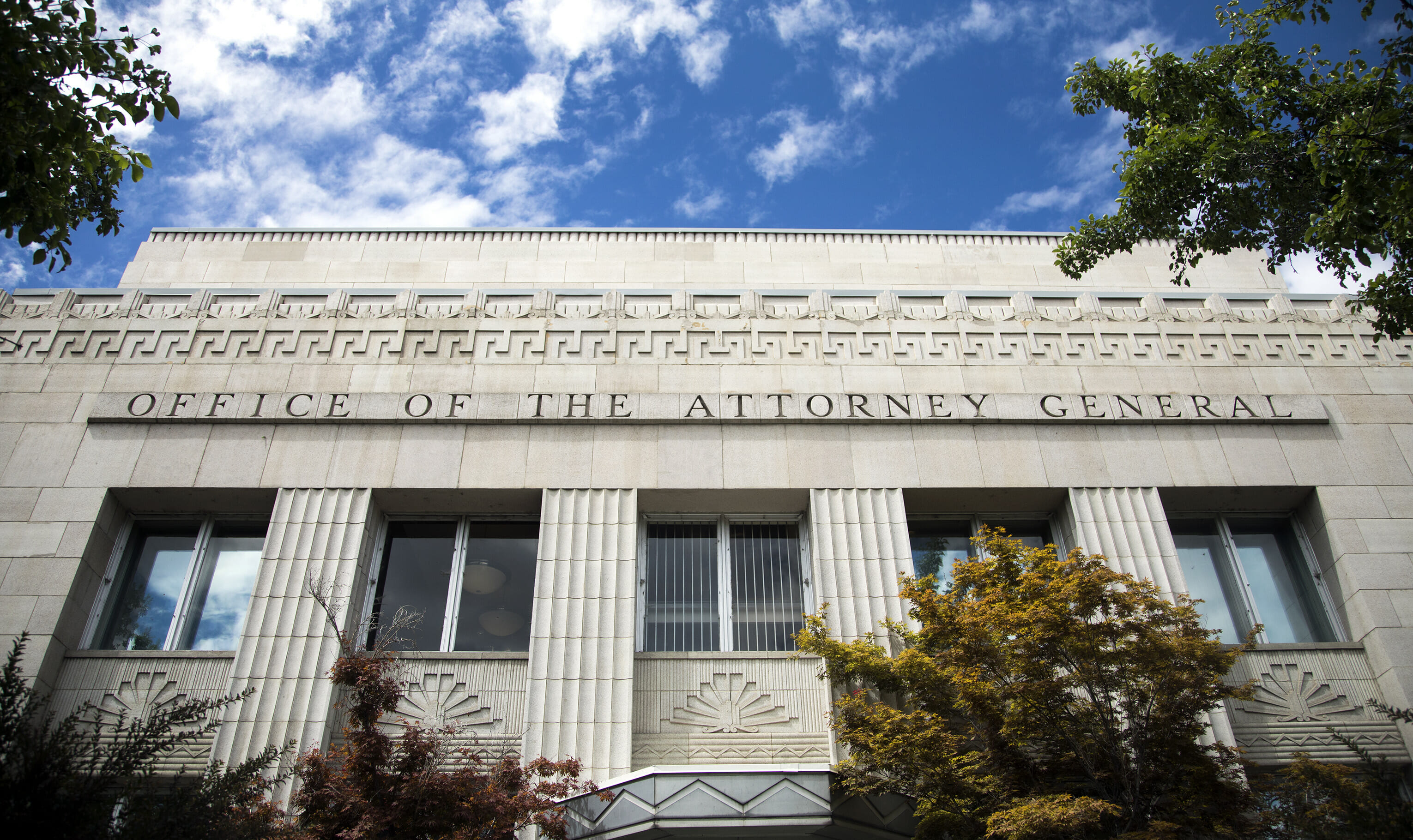 Starpoint Resort Group — a Nevada-based timeshare company that has for years maintained financial ties to the campaigns of Republican Senate candidate and former Attorney General Adam Laxalt — generated dozens of customer complaints sent to the attorney general's office during Laxalt's tenure, according to documents reviewed by The Nevada Independent.
Those documents, including hundreds of pages of redacted complaint filings and emails, show at least 56 customer complaints against Starpoint filed with the attorney general's office between 2015 and 2019, with another 35 filed to the state's Department of Business and Industry.
Several of the complaints allege that the company — through its subsidiary timeshare companies — misled or deceived customers and violated the state's deceptive trade practices law. However, the documents do not show that Starpoint was ever implicated in any criminal wrongdoing, nor do they show that the company ever faced any penalties from the state government.
The state's Bureau of Consumer Protection (BCP), which handles such complaints and scams more broadly, is an independent state agency housed within the attorney general's office and led by the state's consumer advocate. Though the complaints were sent to Laxalt's office, such complaints are routed through the BCP as a clearing house, and the documents obtained by The Nevada Independent do not show that Laxalt himself was ever aware of the complaints.
The company has also not had any enforcement action taken against it by either Laxalt's campaign opponent, Sen. Catherine Cortez Masto, who was attorney general from 2007 to 2015, or by Attorney General Aaron Ford — both Democrats.
Starpoint and its CEO, Michael Muldoon, have for years given substantial sums to Laxalt's political campaigns, cumulatively giving his bids for attorney general, governor and senator more than $50,000 between 2014 and 2021. That money includes $30,000 given directly to Laxalt's 2018 gubernatorial bid, as well as $20,000 contributed between 2014 and 2015. Most recently, Muldoon maxed out personal contributions to Laxalt's Senate bid with $5,800 in 2021.
Starpoint separately contributed another $30,000 to Laxalt's political action committee, Morning in Nevada PAC, between 2016 and 2019.
Laxalt also met with Muldoon in January 2015, just weeks after his swearing-in, according to an official calendar reviewed by The Nevada Independent, though it is not clear whether the two ever met again while Laxalt was still attorney general.
In 2019, Laxalt later re-entered the private sector as an attorney for Washington, D.C.-based firm Cooper & Kirk, where he made more $3 million, according to financial disclosures submitted as part of his Senate campaign. There, per those disclosures, he maintained a list of just eight clients, among them Starpoint Resort Group.
Despite repeated attempts, a spokesman for Laxalt's campaign did not answer questions from The Nevada Independent about Laxalt's relationship with Starpoint or Muldoon.
Some customer complaints about Starpoint, including ones made to the online review site Yelp, allege aggressive sales tactics such as the use of loud music that obscured information during timeshare presentations that sometimes lasted "hours," often on the promise of gambling money or show tickets.
But others claim that sales representatives presented misleading or incomplete information, allegedly locking customers into contracts in which they could not exercise timeshare "points" despite investing thousands of dollars into those timeshares.
Representatives for Starpoint Resort Group did not return several calls requesting comment.
It's unclear how the number of Starpoint complaints compare to the timeshare industry overall in Nevada, though other companies have also drawn scrutiny over sales tactics. That includes Diamond Resorts, another Nevada-based company founded by Democratic mega-donor Stephen Cloobeck and now owned by Hilton Grand Vacations. Diamond settled with Arizona regulators in 2016 for $800,000 after the state received "hundreds of complaints."
Cloobeck has long contributed to Democratic campaigns in Nevada, including recently giving Cortez Masto's reelection bid $5,800 in March, adding, cumulatively, to another $5,700 he gave to her 2016 Senate bid, according to Federal Election Commission records.
Starpoint was, however, embroiled in a class-action civil lawsuit from 2009 to 2011 for allegedly violating the Fair Labor Standards Act (claims that Starpoint denied in the suit, despite eventually settling for $400,000).
Starpoint was also later sued by multiple plaintiffs in Clark County District Court in 2019 over deceptive trade practices, including allegedly misleading customers over a provision that would have transferred debts and "ever-rising maintenance fees" to their "future family generations" — a clause salespeople characterized as a "transferable asset" that could be included in a will.
An initial motion to dismiss the suit filed by Starpoint's legal team called the complaint a "hyperbolic and over-dramatic" response to timeshares not meeting the customers' expectations. It also described the contracts in question as "short" and "straightforward" and compared sales tactics employed by the company to those used to sell cars. Court records show the case was dismissed in July.
As attorney general, Laxalt did publicly target timeshare scammers and brought charges against several unrelated timeshare scams. That includes a 2015 case that indicted three people on fraud charges; another 2016 case that indicted six individuals for allegedly defrauding seniors; and a 2018 guilty plea from a man engaged in a timeshare resale scheme operated through a limited liability company.
Muldoon has otherwise continued to give tens of thousands to Republican campaigns and political action committees, including more than $28,000 to the Republican National Committee in February of this year. He also maxed-out personal contributions to House Minority Leader Kevin McCarthy (R-CA) totaling $5,800, according to records compiled by OpenSecrets.
Update - 9/22/2022 at 6:45 a.m. - This story was updated to include details on the number of complaints filed directly to the attorney general's office regarding Starpoint, and the number filed with the state's Dept. of Business and Industry.
Featured Videos
Comment Policy (updated 4/20/2021): Please keep your comments civil. We reserve the right to delete comments or ban users who engage in personal attacks, use an excess of profanity, make verifiably false statements or are otherwise nasty. Comments that contain links must be approved by admin.