Treasurer lays out ideas for improving Nevada schools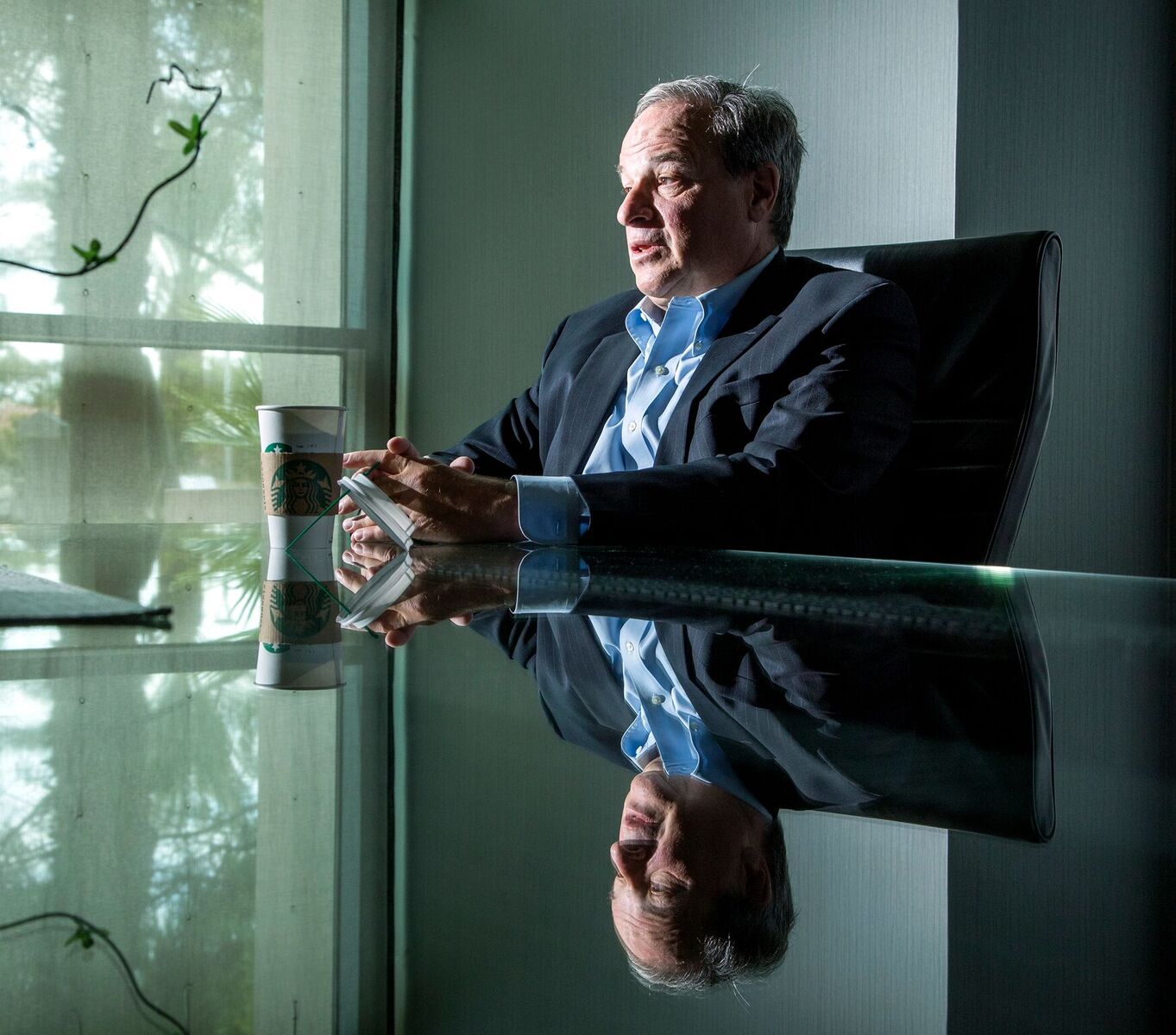 Republican Treasurer Dan Schwartz is calling for improving teacher pay, expanding preschool and child-care options and funding universal Education Savings Accounts in a missive that marks the first detailed education improvement plan to emerge from the four major gubernatorial candidates.
In two pages of bullet points, Schwartz concludes Nevada has an "education crisis" after continually landing at the bottom of national rankings and declares that "if we miss the flashing lights, maybe we'll hear the sirens." The perceived underdog in the Republican primary against Attorney General Adam Laxalt, Schwartz called on the Legislature to break with convention and meet all together for the first few weeks of the 2019 session to focus only on education.
"The Governor—whoever that may be—and Legislature must focus on one issue and one issue alone in 2019: 'Education in Nevada,'" he said in a release, which is issued in his capacity as treasurer and appears to flirt with the boundary between official and campaign communication. "I am asking the Senate and the Assembly initially to put aside their traditional committee structure to give their undivided attention to this emergency."
Schwartz's treatise lays out several proposals for lawmakers to discuss, including breaking the Clark County School District into five distinct districts and considering whether those should be designated as independent school districts — an arrangement he said would allow communities to fund schools beyond base levels without jeopardizing state and federal funding. Currently, the district is being reorganized to put more autonomy at the school level, but remains a unified district.
He called for an "effective" preschool program for 3- and 4-year-olds. Only about 5,400 of Nevada's estimated 32,000 4-year-olds are enrolled in a public preschool program, such as one paid by the state, federal Head Start or Victory or Zoom School grants.
"I'm going to turbocharge it, because it's really important," he said in an interview, acknowledging that it would require solving facility shortages and a lack of qualified teachers. "It's a huge issue. We do this in nits and nats … we're not putting the money, we're not putting the time, we're not putting the resources to really fix the problem."
He wants the state to prioritize English first, math second and learning Spanish third. Schwartz acknowledged unease among some Republicans to elevate Spanish education, but pointed out that Nevada has a large Spanish-speaking population and learning a foreign language is a practical matter. He wants Spanish teaching to begin in preschool.
"There's a real battle within the Republican Party, and I may lose that battle, but no one else seems willing to say it, and I am, because I believe in it," he said. "Nevada should be home to everyone, whether you're Spanish-speaking, whether you're Vietnamese-speaking, that's who we are."
Schwartz said he doesn't agree with the idea that Nevada shouldn't put more money into its education system simply because rankings haven't improved much even as funding has increased.
"I want to see what the problem is, and then I can see how much money we need," he said. "Maybe we don't need money … I first have to define what the problem is."
But his plan for getting more money for education is predicated in large part on his ability to divert $750 million in taxpayer funds from an already approved Raiders stadium project, potentially downsizing it from a $2 billion project to a $1 billion effort. Forcing such a move would be a political heavy lift that he says he could accomplish by blocking funding for road improvements that allow fans to access the site until project funders release the hotel tax money for education purposes.
"I will hold the roads hostage," he said. "I'm not gonna budge."
Aside from the political momentum the stadium has, the practicality of reworking the stadium funding deal brokered in 2016  — and whether he'd truly be able to use the roads as leverage — is murky. The governor serves as chair of the Nevada Department of Transportation board, but officials there said that power is not exactly a carte blanche to cancel specific projects.
"In short, the Governor doesn't have veto authority," Tony Illia, spokesman for the Nevada Department of Transportation, told The Nevada Independent. "The NDOT Board votes to adopt the Statewide Transportation Improvement Program as a whole. NDOT can only accept a Regional Transportation Improvement Program or reject it, but not modify it. And they are submitted by the state's four Metropolitan Planning Organizations, including Washoe County, Carson City, Tahoe and Southern Nevada."
Apart from the stadium funding idea, Schwartz said he's "taken notice" that Nevada casinos have a lower tax rate than casinos in other gambling jurisdictions.
It's not the first time Schwartz has proposed an audacious plan that bucks the political status quo. In 2015, as an alternative to Gov. Brian Sandoval's tax package, he suggested adding a 25-cent tax to each food and drink receipt, raising gaming taxes and adding a per-passenger levy to visitors arriving at the airport — the latter which was declared illegal because only the federal government can impose such taxes. The proposal was the subject of a farcical formal legislative hearing but did not advance.
But his education proposal is the most detailed of ideas floated so far by gubernatorial candidates, who have discussed their potential fixes in broad strokes. So far, Democrat Steve Sisolak has called for raising teacher pay and possibly reworking the property tax formula, Democrat Chris Giunchigliani has called for fixing the funding formula and Republican Adam Laxalt has said he's committed to pushing for funding for Education Savings Accounts.
Disclosure: Steve Sisolak and Chris 

Giunchigliani

have donated to The Nevada Independent. You can see a full list of donors here.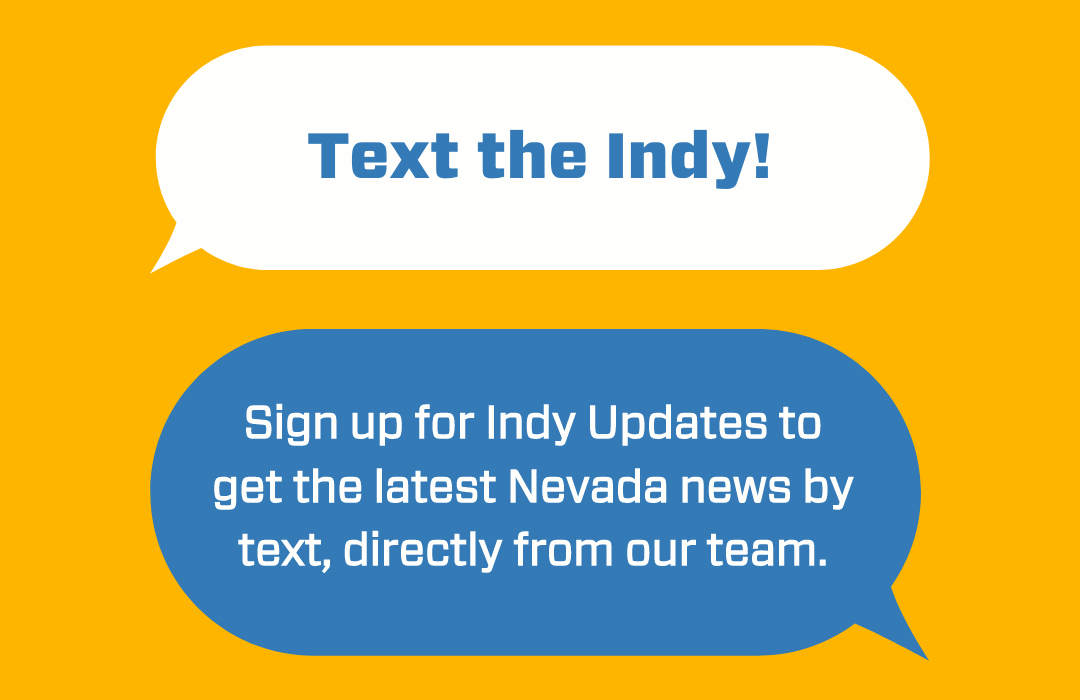 Featured Videos
Comment Policy (updated 4/20/2021): Please keep your comments civil. We reserve the right to delete comments or ban users who engage in personal attacks, use an excess of profanity, make verifiably false statements or are otherwise nasty. Comments that contain links must be approved by admin.