Trump 2020 campaign eyes victory in Nevada after close election in 2016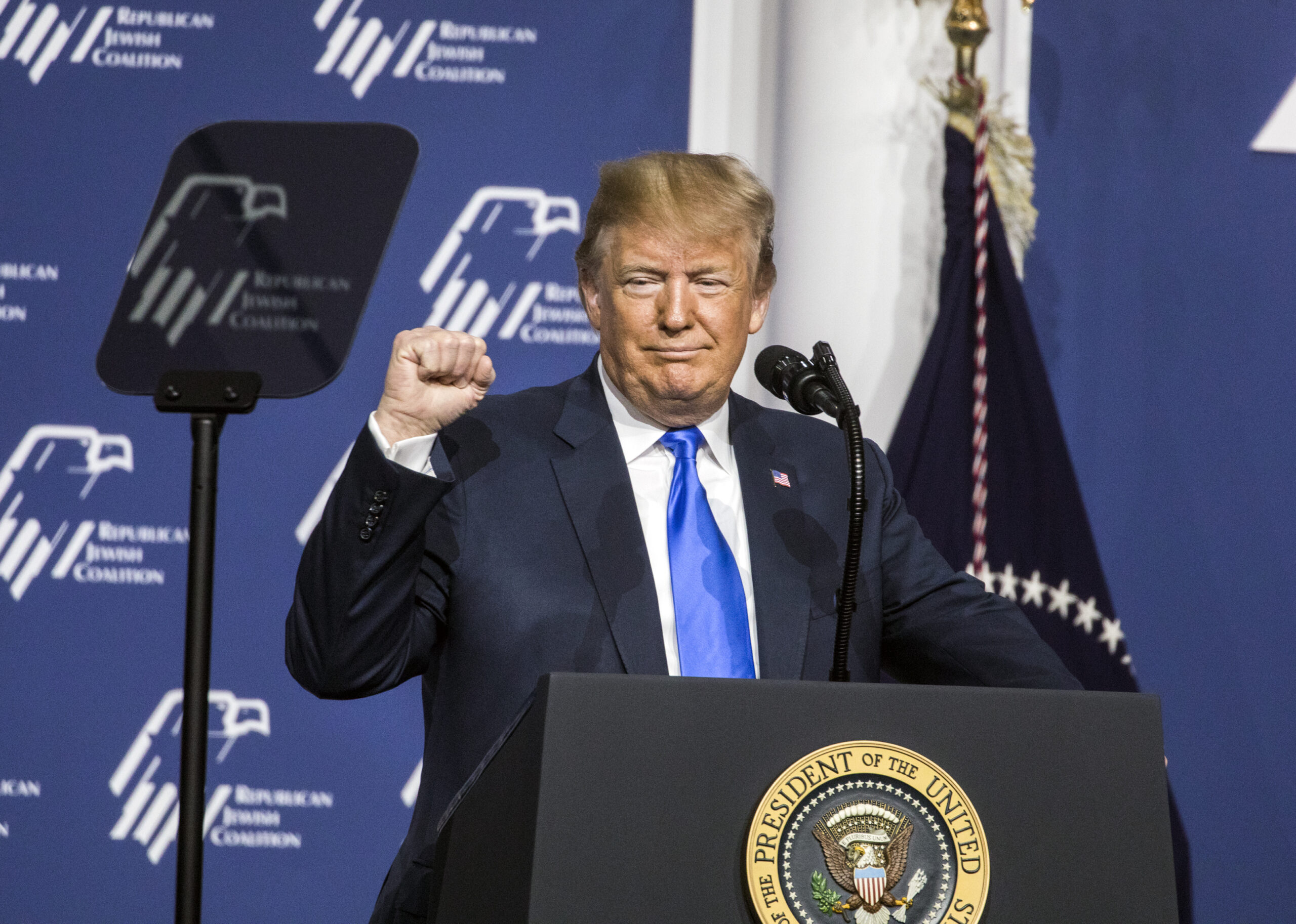 Having barely lost Nevada in 2016, President Donald Trump will make a play for the state with the belief that the strong economy, successes of his first term and an improved field operation will be enough to make the difference, campaign officials said Friday.
"Nevada is one of the ones we think we can win," Tim Murtaugh, the Trump campaign's director of communications, told a group of regional reporters Friday. "We'll be involved in Nevada."
Murtaugh said the booming economy gives the president a potent message that he did not have as a first-time seeker of elected office. 
"The president's message: the economy is as strong as it has ever been," Murtaugh said. "Last time, the president was just a candidate promising things and now he can point to a record of clear accomplishments."
In April, the national unemployment rate hit 3.6 percent, the lowest since 1969, according to the Labor Department. It was 3.8 percent in March. Real gross domestic product (GDP), the broadest measure of economic activity, expanded by 2.9 percent in 2018, the strongest growth since 2015. The latest figures available for Nevada put the unemployment rate at 4.2 percent in March.
"Knowing how close he was the last time, with a superior ground game, now, our political guys think we can win," he continued.
Democratic nominee Hillary Clinton won the state by 2.4 percentage points, which was fewer than 30,000 votes.
Trump campaign officials declined to provide any details about what a "superior ground game" would entail, though. They did say that they were aiming to recruit and train 2 million volunteers around the nation for the 2020 cycle. Those volunteers would come from the pool of attendees of Trump's raucous political rallies.
"These things are valuable, valuable tools, which are voter data-mining machines and they are very, very effective," Murtaugh said.
Nevada Democrats built on their 2016 successes in 2018. Over the cycle, Democrats knocked on 1.3 million doors, made 2.6 million calls, and sent 1.2 million text messages to voters, with most of that in the final three weeks of the campaign, according to the state Democratic Party. Those efforts resulted in victories in the competitive Senate and governor's races, all but one statewide race and boosted the party's advantages in both legislative houses.
The Democrats were bolstered by the Culinary Union, which in known for its get-out-the-vote operation. The union represents 57,000 guest room attendants, servers, bellmen and others at resorts in Las Vegas in Reno, and played a key role in the Democratic turnout operation in 2018, with 350 workers taking a leave of absence to urge voters to turn out to the polls. In total, the union knocked 370,000 doors, had 80,000 one-on-one conversations with voters, made 45,000 personal calls, sent 1.8 million pieces of mail, sent regular emails and texts to members and ran video ads with 3.5 million views. And in 2020, the hill for the GOP will be steeper with the state instituting motor-voter registration, same-day registration and, perhaps, extended early voting.
Democratic Sen. Catherine Cortez Masto, who is also chair of the Democratic Senatorial Campaign Committee, which is the campaign arm for Senate Democrats, said that the demographics of the state favor her party.
"I don't know where they're getting their demographics, their numbers, but I am not seeing the same thing," she said, adding that she is "not at all" worried that Trump will win Nevada.
Latinos will likely have a significant influence as a voting bloc in 2020 when they for the first time are projected, at 32 million eligible voters, to be the largest ethnic minority group in the national electorate, according to the Pew Research Center.
"We are going to be working hard this election, just like every election," Cortez Masto said. "The energy is out here. We have a strong, robust Democratic infrastructure here in the state of Nevada and we are going to make sure we stay connected to voters."
Last week the Wall Street Journal reported that the campaign had hired Nevada political operative Jeremy Hughes to be its Pacific Region political director, which oversees Nevada, California, Washington, Oregon, Hawaii, Alaska and Idaho. Joe Weaver was hired to be Nevada state director.
Along with lowering taxes in 2017 and the surging economy, the Trump campaign cites as successes his tough stance on trade with China, which his opponents argue is hurting farmers and other sectors of the economy.
They also point to progress on building a wall on the southern border despite opposition from Democrats in Congress. Estimates from the Army Corps of Engineers, the officials said, predict that 450 miles of new wall would be built by Election Day. Pointing to action on the border wall is designed to help make the case that Trump is a successful president despite obstruction from Democrats.
"When the media comes to him and says, 'hey, you didn't actually complete the wall', he can say 'well, look, I've done more than anyone else ever has done. I'm going to have more than 450 miles of the wall and I'm still going to press forward on it and look at the choice on the other side, that person has pledged never to give me a dime from the wall,'" Murtaugh said.
"That's what we're talking about how it's going to be a clear choice," he continued. "And the people who view border security as their key issue know that Donald Trump is their champion. So it is their messaging and the energy and the direction of Donald Trump will be very similar to what it was in 2016."
Kayleigh McEnany, national press secretary for Trump's 2020 campaign, put Trump's message more succinctly, citing ongoing efforts by Democrats in Congress to investigate and possibly impeach the president.
"'I got it done,'" she said, characterizing the president's planned messaging. "'The obstructionist Democrats wouldn't work with me because they were so obsessed with disenfranchising voters, and basically overturning the results of the lawful election. So they investigated. I got things done' — and we think it's a good message."
The campaign also embraced Trump's behavior which turns off some voters as much as it strikes a chord with others. 
"Let Trump be Trump," Murtaugh said when asked whether the president's style, which includes giving opponents unflattering nicknames and a never-give-one-inch attitude with regard to criticism, is a problem.
"He is unpredictable, of course, but he is a known quantity," Murtaugh said. "That's part of his appeal for many."
But the president's tough rhetoric on illegal immigration, for example, turned off many Latinos, according to a midterm-election eve poll commissioned by political opinion research firm Latino Decisions. An analysis the firm released last month found that Latino voters were the difference in Democratic Sen. Jacky Rosen's victory over former Sen. Dean Heller, a Republican.
Murtaugh argued that it would be a mistake, though, for Democrats to assume Latinos would respond only to a Democratic campaign based on Trump's rhetoric.
"Democrats I think make a mistake when they think that they can just say the word 'immigration' and then 'Trump' and think that that wins the argument with Hispanic voters because that's not our experience," he said. "Our experiences is, when we talk to them, and they themselves are a legal immigrant or have legal immigrants in recent generations, and they went through the proper process to become Americans, that they think other people should have to follow the rules, too."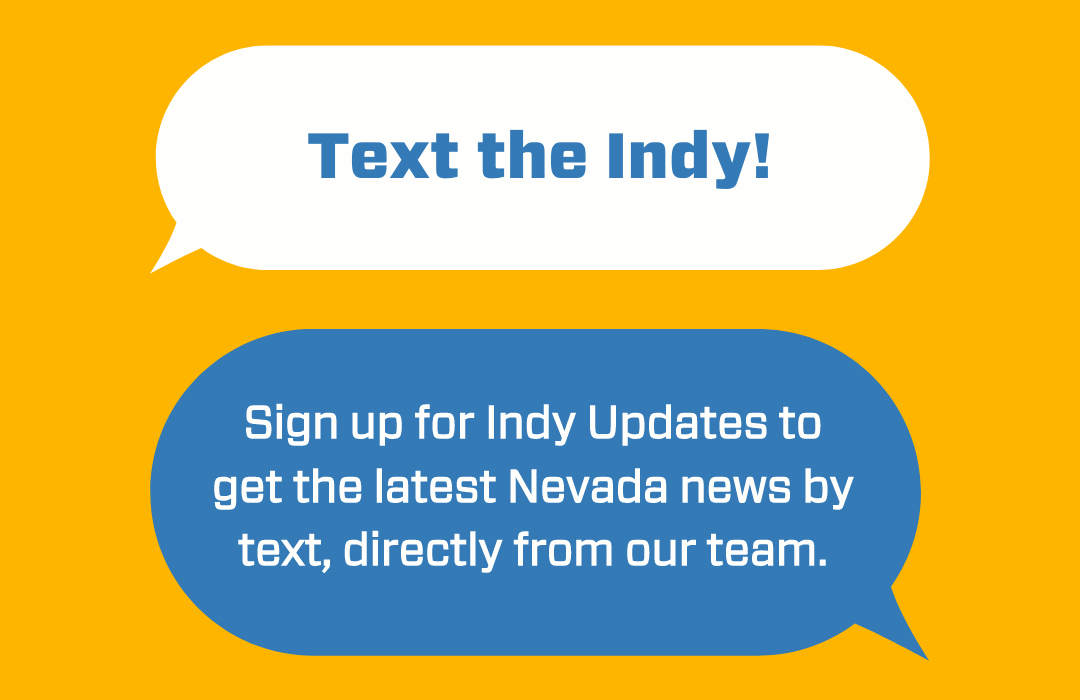 Featured Videos