Jon Ponder, founder of Hope for Prisoners, hugs his daughter, Liberty, after a graduation at Las Vegas Metropolitan Police Department headquarters on Thursday, Feb. 20, 2020. (Jeff Scheid/The Nevada Independent)
Trump grants presidential pardon to Ponder in video to air at Republican National Convention
August 25th, 2020 - 4:59pm
President Donald Trump has pardoned Hope for Prisoners founder Jon Ponder ahead of his scheduled appearance at the Republican National Convention Tuesday evening.
Trump, in a video that will air during the convention, praised the Southern Nevada-based prisoner re-entry program and announced a full presidential pardon to its founder, Ponder, a three-time convicted felon. The president, speaking at a Hope for Prisoners graduation ceremony in Las Vegas in February, had promised to give "absolute consideration" to a pardon for Ponder and said he had "a feeling" that he would receive a full pardon.
"You have done incredible work and all of Las Vegas and all of Nevada and all of every place in this country is very proud of you, the job you've done, bringing people back," Trump said in the video, announcing the pardon.
Hope for Prisoners, which Ponder founded in 2009, is an 18-month re-entry program that involves job training, mentorship and counseling. It has served more than 3,100 men and women since its inception.
Ponder was granted a state-level pardon in early March, addressing a handful of domestic violence incidents from 1994 to 2001. The partial pardon restored Ponder's rights lost as a result of his convictions but not his right to bear arms.
However, Ponder served time in federal prison as well for bank robbery. A presidential pardon is the only way a person convicted of a federal felony can regain the right to bear arms.
"Not so long ago my life was running from the police, fearing the police and avoiding the police, not because of anything that the police had done to me personally but due to the animosity I had allowed to grow inside of me, making me believe that they were my enemy," Ponder said, standing alongside Trump. "But today, praise God, I am filled with hope. A proud American citizen who has been given a second chance."
Trump and Ponder were joined in the video by retired FBI Special Agent Richard Beasley, who arrested Ponder for bank robbery but now describes the man as one of his best friends.
"On the drive to prison, I stopped at a convenience store and bought Jon a coffee and a donut," Beasley said, describing the origins of his friendship with Ponder. "After he was sentenced, Jon sent me a necktie and a note, thanking me for treating him like a gentleman."
Trump described Hope for Prisoners as "a movement that began as a dream in a tiny prison cell and is now making a difference in the lives of thousands, truly bringing hope that there is an opportunity and a community that is waiting and willing to offer them a second chance." He promised to give all former inmates, including Ponder, a second chance.
"We honor your devotion to showing returning citizens that they are not forgotten," Trump said.
In the video, Ponder also thanked officers with the Las Vegas Metropolitan Police Department who volunteer their time with Hope for Prisoners.
"These are the real life heroes who put their lives on the line every day, armed with the promise that they made to protect and serve, have made a tremendous impact in the lives of men and women we are integrating back into society," Ponder said. "My hope for America is that formerly incarcerated people will be afforded the opportunity to take advantage of the fact that we live in a nation of second chances."
A third Nevadan, Pastor Norma Urrabazo of the International Church of Las Vegas, is also expected to speak at the convention Tuesday evening.
Please join us for
IndieTalks: The rise of nonpartisans in Nevada
Tuesday | May 25, 2021 | 5:00 p.m.
Thank you to our sponsors and host venue: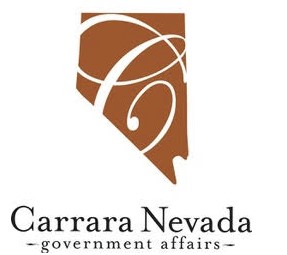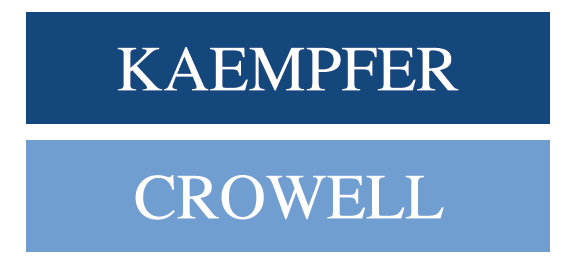 Comment Policy (updated 4/20/2021): Please keep your comments civil. We reserve the right to delete comments or ban users who engage in personal attacks, use an excess of profanity, make verifiably false statements or are otherwise nasty. Comments that contain links must be approved by admin.