Trump opponent seeks longshot 14th Amendment case to bar him from Nevada ballot
The lawsuit comes on the heels of a push among some national groups to test whether the former president's role in Jan. 6 could disqualify his candidacy.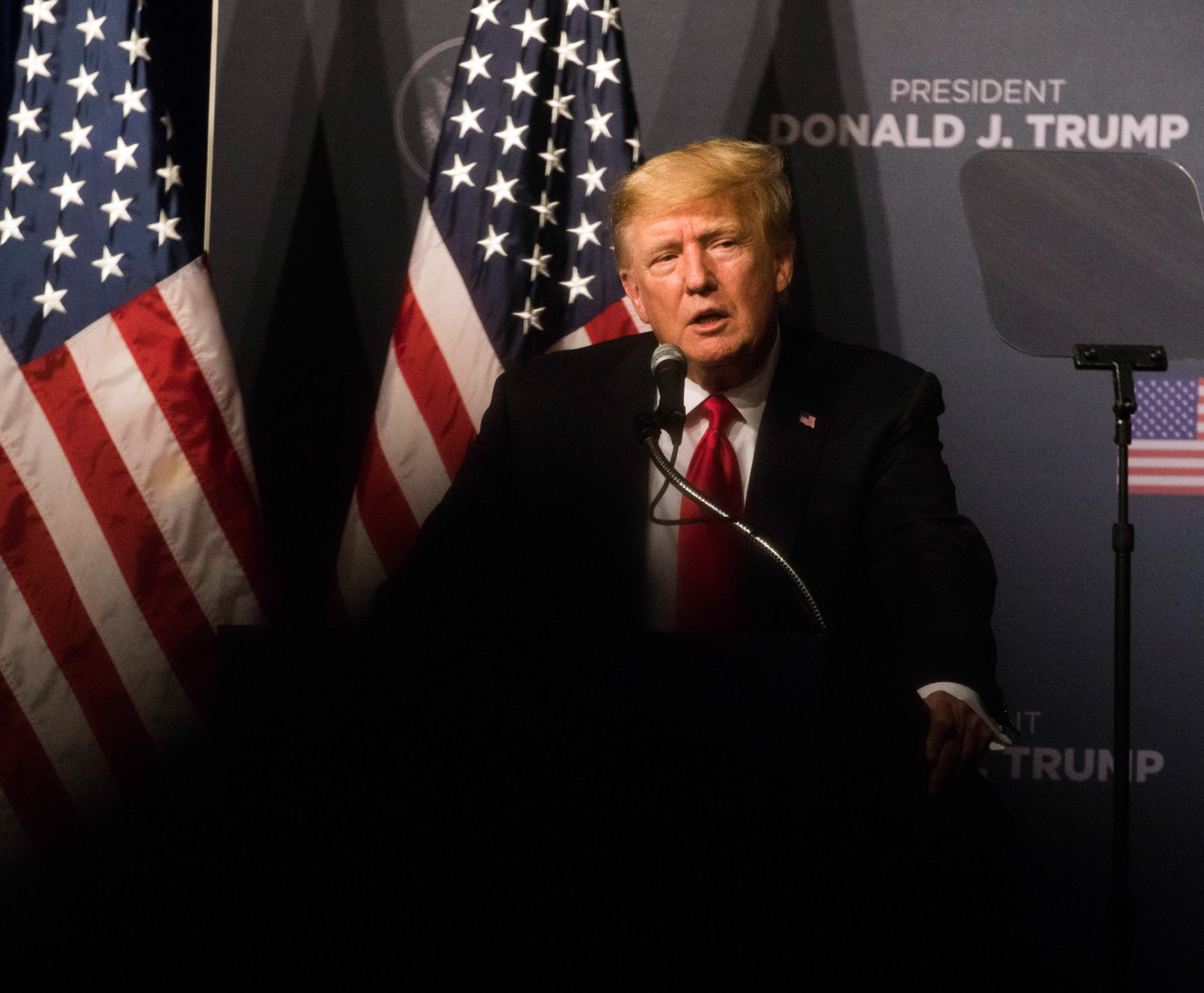 A Texas man filed suit in federal district court in Nevada this week seeking to bar former President Donald Trump from the state's 2024 ballot using the 14th Amendment to the Constitution — a longshot legal bid that comes on the heels of a broader national effort to pressure secretaries of state to explore whether or not the amendment's "insurrection" clause could keep Trump from winning office.
The lawsuit comes alongside another high-profile effort led by six Republican and unaffiliated Colorado voters, who earlier this week sued to block Trump from the state's ballot — a case that Trump's team is actively fighting against.
It also marks an escalation of such efforts in Nevada, moving them from public statements into the legal system. In late June, a pair of national, politically focused nonprofits — Free Speech For People and Mi Familia Vota Education Fund — announced they had sent a letter to Nevada Secretary of State Cisco Aguilar, calling on the Democratic elections official to bar Trump from the ballot.
"The U.S. Constitution is clear that anyone who takes an oath of office and then engages in insurrection is forever barred from holding public office again. Secretary Aguilar must carry out his duty, follow this constitutional mandate and bar Trump from the ballot," Alexandra Flores-Quilty, campaign director for Free Speech For People, said in the announcement.
The Nevada lawsuit, meanwhile, was filed by John Anthony Castro, who is running as a write-in candidate for the GOP presidential nomination and who has filed similar lawsuits in other states, most recently including Maine and Utah. Castro, a vocal Trump critic who had made multiple unsuccessful runs for office in Texas, is representing himself in the lawsuit, though he is not registered with the state Bar associations of Nevada or Texas.
Candidate filing for presidential candidates runs in Nevada from Oct. 2-16. However, a push by the state GOP to run a separate caucus and eschew the primary altogether — a caucus some opponents say is meant to favor Trump — makes a Trump filing next month unlikely, and a resolution to the legal question of his eligibility unclear.
When asked for comment on the new lawsuit, a spokesperson for Aguilar directed The Nevada Independent to a previous comment in August, which said that no candidates have yet filed for the presidential primary because filing has not opened.
"All candidates for office must comply with statutes regarding qualifications, which includes qualifications as required by the Constitution," the spokesperson, Cecilia Heston, said at the time. "The process for challenging a candidate's qualifications may only begin after the candidate files for office and is adjudicated by the court, not this office."
If Trump does not file for the primary in favor of the caucus, and if he becomes the GOP nominee, the Republican Party may not submit his name for the ballot until just weeks before the general election. In 2020, candidates for president were not submitted to the secretary of state until Sept. 1 according to the office's website.
Michigan Secretary of State Jocelyn Benson told ABC News that she and other secretaries of state from Nevada, Pennsylvania, Georgia, New Hampshire and Maine started having conversations more than a year ago about the potential legal challenges to Trump's candidacy.
Ratified following the Civil War, the wide-ranging 14th Amendment includes the so-called "insurrection" clause, which bars from office any person who "engaged in insurrection or rebellion" after taking the oath of office.
Little-used since Reconstruction and more recently legally untested, the clause has gained steam among Trump's opponents — both liberal and conservative — after a pair of conservative law professors found the clause could apply to Trump because of his role in the Jan. 6 attack on the Capitol. Still, the potential success of any challenge to Trump's eligibility remains a legal unlikelihood, and any such challenge would likely face appeal from the Trump campaign.
On Friday, for instance, lawyers for Trump asked to have the Colorado case moved to federal court — raising the possibility of a final judgment from a U.S. Supreme Court dominated 6-3 by conservative justices, including three nominated by Trump.
The Nevada Independent is raising $200,000 by Dec. 31 to support coverage of the 2024 election.
Tax-deductible donations from readers like you fund this critical work.
If you give today,your donation will be matched dollar-for-dollar.
Give + Get Matched
Featured Videos