UNLV Faculty Senate votes to axe proposal to recommend extending Meana's term as interim president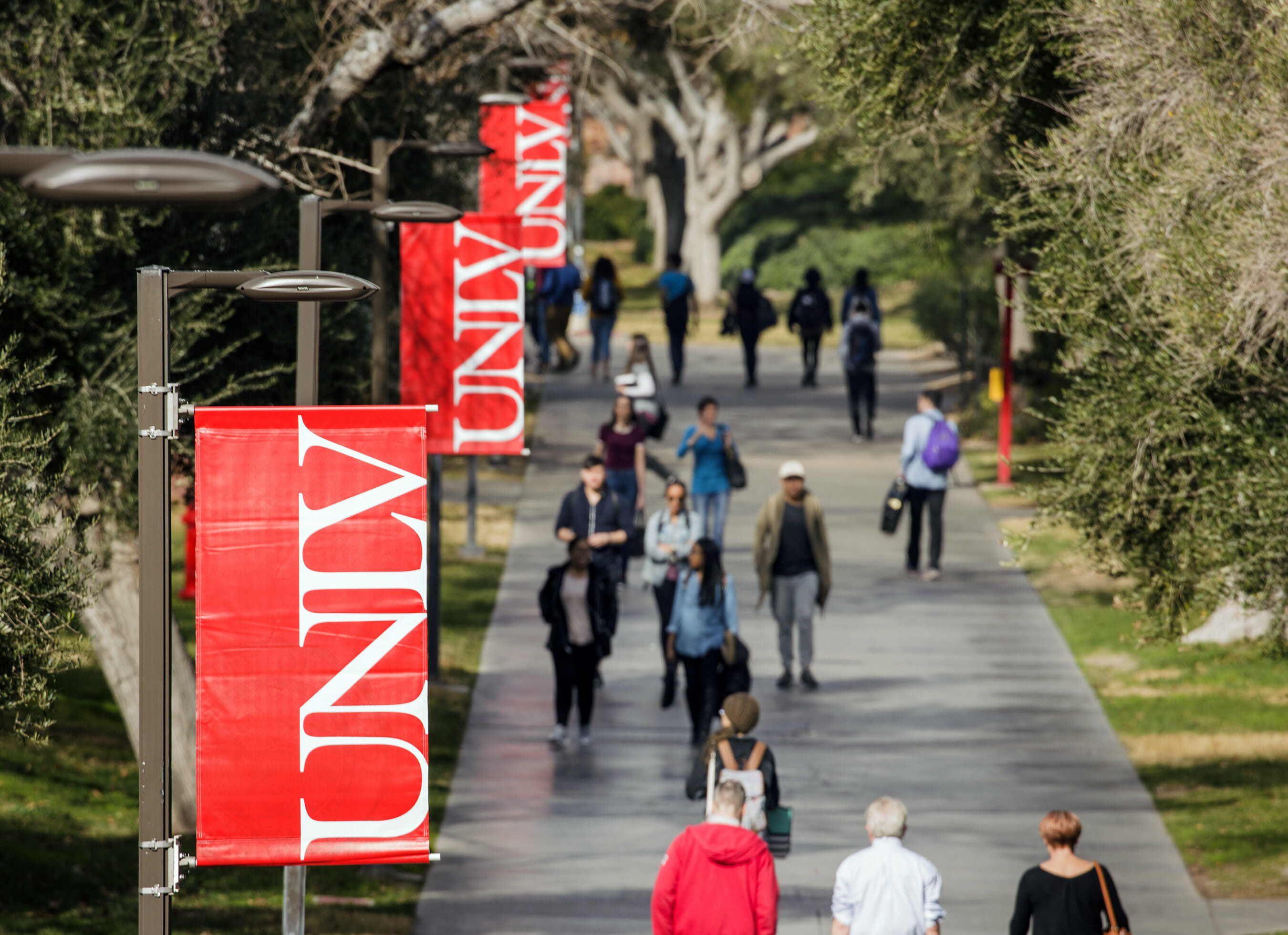 The UNLV Faculty Senate voted to kill a proposed referendum Tuesday that would have recommended the Board of Regents extend the contract of interim UNLV President Marta Meana and postpone an ongoing search for a permanent replacement — a move that comes just days ahead of the first meeting Friday between the regents and the ad hoc presidential search committee. 
The vote, which comes amid lingering uncertainty over the future of key institutions within the university and the Nevada System of Higher Education, effectively calls for the search process to continue normally. 
Had the measure been approved, it would have sent a referendum to all UNLV faculty asking whether the search process should be postponed and whether Meana should be offered a three-year deal in the interim. 
UNLV has been without a permanent president since the sudden departure of ex-president Len Jessup last spring, amid ethics questions over Jessup's conduct in securing millions of dollars in donations for a new building for UNLV's nascent medical school and a spat with NSHE Chancellor Thom Reilly.
Meana was appointed as the university's acting president last June, but was recently made interim president in order to allow her to apply to be UNLV's permanent president and circumvent restrictions in NSHE bylaws that would have limited her ability to apply as "acting" president. . 
The rationale for pursuing a faculty vote on Meana's fate came in part because of deep uncertainties over the university's future, especially as a vacuum of top-level administrative positions — including a university provost and several dean-level positions — remains in place. 
"From our point of view, what happens when a president is replaced and goes back and forth is that all our bosses at the administrative level also change, and we begin to see a shifting series of missions and goals and tasks to do that keeps us very, very unstable and hurts our focus," Douglas Unger, a UNLV English professor and member of the faculty senate, told The Nevada Independent.
Those in favor of the referendum called for stability and seeking a steady hand in the wake of so many open administrative positions and ahead of a referendum vote on AJR5, a 2017 bill that would give the Legislature broad statutory control of the Board of Regents. 
A constitutional amendment, AJR5, must be passed by the Legislature in two successive sessions and approved by a vote of the people before taking effect. The measure passed easily in the 2017 and 2019 legislative sessions and will head to the ballot for a vote in 2020. But some say the long timeline of the amendment, coupled with a spate of high-level administrative vacancies at just the same time, has left UNLV on shaky ground. 
"This legislative agenda has, in its own way, made us feel insecure about our own future," Unger said. "So now, without a stable leader, what position are we going to be in?" 
But a number of senators expressed concerns that the move, despite being centered on the procedure involved in selecting a new president, would be perceived as a referendum on Meana's performance on the job regardless of the original intent of the vote. 
"If we pass it, here, and it goes to the faculty and the faculty pass it, I am afraid it may be perceived as an endorsement," said John Filler, a UNLV professor and senator from the College of Education, during discussion on the measure. "If on the other hand, it goes the other way, I think it would be perceived as a criticism. And it is not that. It is about a proposal to delay."
After more than a dozen senators expressed the opinions of the faculty they represented, no single reason for or against the referendum rose to the fore. At times, other divisions also flashed as senators briefly argued over a pair of amendments to the referendum, including whether to extend Meana's contract by one year or by three, and whether they should vote to remove "interim" from her job title. Both amendments were eventually struck down by wide margins. 
The Board of Regents' presidential search committee is set to meet for the first time on Friday. 
The Nevada Independent is raising $200,000 by Dec. 31 to support coverage of the 2024 election.
Tax-deductible donations from readers like you fund this critical work.
If you give today,your donation will be matched dollar-for-dollar.
Give + Get Matched
Featured Videos