Vice president touts infrastructure proposal, urges Nevadans to get vaccinated during Las Vegas stop
During a visit to Las Vegas on Saturday, Vice President Kamala Harris told members of the Carpenters Union that "frankly, [Nevada has] got to do better" in getting more of its residents vaccinated.
The statement comes after the White House announced last week that the U.S. will not hit its July 4 target of getting 70 percent of adults nationwide to get at least one dose of the COVID-19 vaccine. About 66.8 percent of adults nationwide have received at least one dose.
Harris also pointed to the nation's gradual economic recovery, saying that 850,000 jobs were created in June.
"This year, not only will we celebrate our independence," she told the audience in the packed union conference room. "We will celebrate our nation's resilience, because this year, America is coming back together."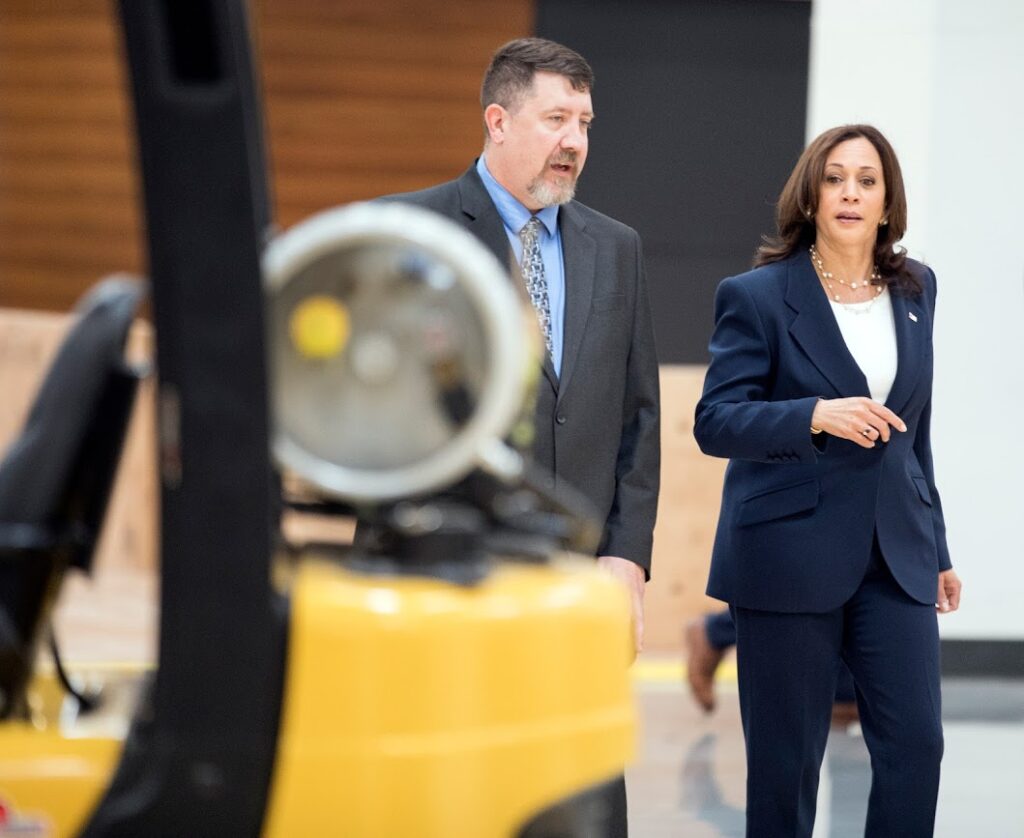 Harris' visit is part of the Biden administration's "America's Back Together" campaign to highlight the return to normalcy after the height of the COVID-19 pandemic.
However, Nevada has recently seen a rise in cases.
Harris addressed the situation in Nevada, and asked carpenters to build infrastructure for more Nevadans to get vaccinated. About 42 percent of eligible Nevadans are fully vaccinated against COVID-19, and about 8 percent are partially vaccinated.
Over the past week, Nevada had led the nation with the most COVID-19 cases per 100,000 residents, rising more than 81 percent in the past 14 days. Lander County has 15 cases per 100,000 residents, the highest among Nevada's 17 counties in the past seven days.
Gov. Steve Sisolak's administration on Thursday formally requested assistance from federal "surge teams" to help with rising COVID-19 cases, the spread of the Delta variant and stagnating vaccination rates in Southern Nevada.
"The vast majority who are hospitalized with COVID-19, they were not vaccinated … The vast majority of people who died from COVID-19 were not vaccinated," she said. "So help us to urge folks and say to them, 'Look, it's time to roll up your sleeves and get the shot.' … Getting vaccinated … is the ultimate act of solidarity."
In addition to addressing the pandemic, Harris touted the Bipartisan Infrastructure Framework that she and President Joe Biden support.
A group of 10 Democratic and Republican senators reached a deal last week on the $1.2 trillion framework. Once the upper chamber crafts the legislative text, the Senate could begin negotiations with the House to broker a bipartisan compromise in the hope that the measure will pass both chambers.
"It would be the largest long-term infrastructure investment in nearly a century in our country … [and it] will create a whole lot of jobs for carpenters … and tradespeople of all kinds," Harris said.
The framework includes investments in the rail transit system and clean energy. It also seeks to replace lead water pipes in schools and homes, and to connect more Americans to high-speed internet.
As part of the "American's Back Together" tour, the president, first lady, second gentleman and members of the cabinet are also traveling across the country over the holiday weekend to celebrate in other states. Harris's visit coincides with an Independence Day-themed television ad campaign launched by the Democratic National Committee that touts a return to normalcy and is airing in the Las Vegas market.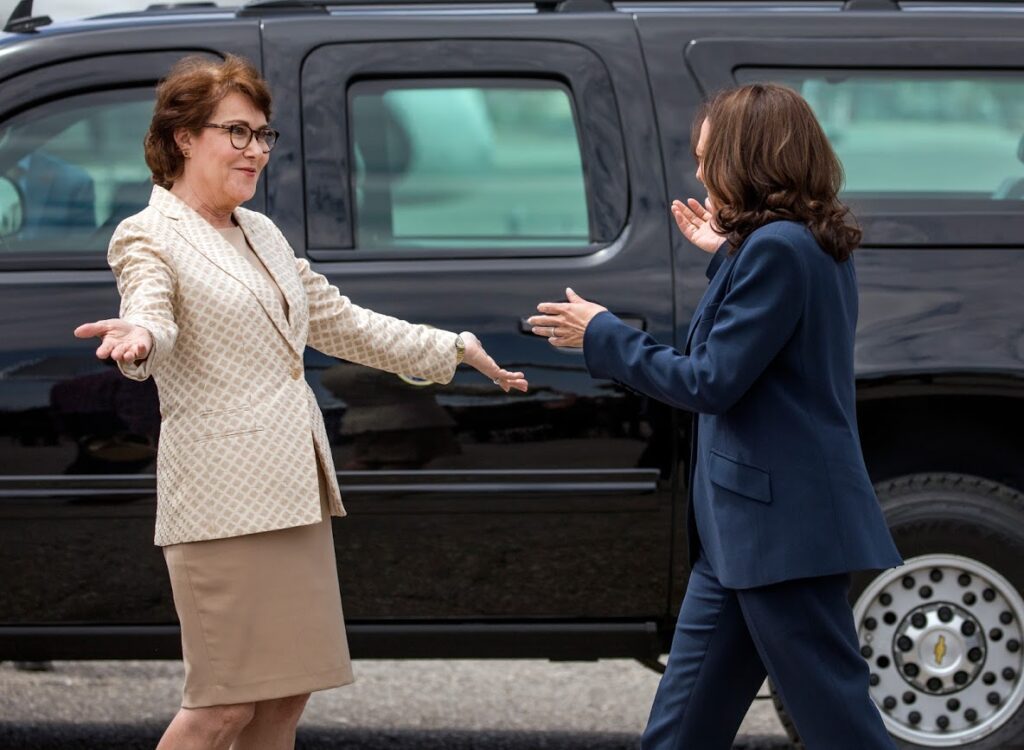 At the end of her remarks, Harris told a story about her visit to a food distribution center in Las Vegas in March, where she heard volunteers' accounts of the generosity of the families that came to pick up food. The volunteers at the food distribution center would often get thank-you notes or five-dollar bills from people "who lost everything … and didn't have much of anything to spare or give," she said.
"That is who we are as the American people — even in times of crisis, a nation that is there for one another. So first, honor that nation today. Happy Fourth of July, everyone," she said as the crowd of union members cheered and waved their miniature American flags.