Voter fraud: The emotional child's guide to explaining undesirable election outcomes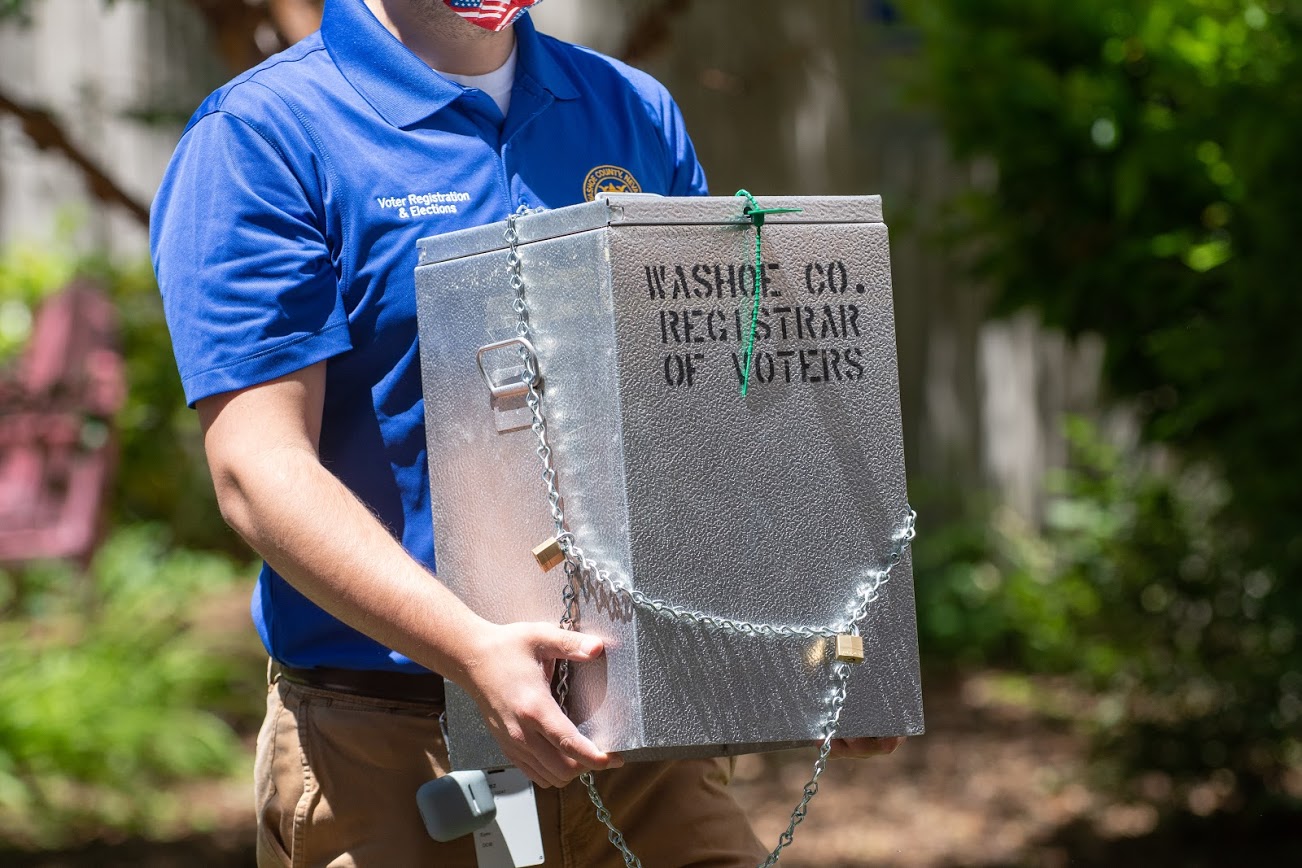 The easiest thing to understand about Washoe County Commissioner Jeanne Herman's proposal to ensure the "purity" of Washoe County's elections ­— a proposal which was hastily swept off of the county commission's agenda due to potential Open Meeting Law violations but looks likely to return on March 8 — is that several of the proposed solutions are impossible.
I don't mean illegal, though many of them are that, too. I mean they're physically impossible, or very nearly enough.
Take the idea of deploying the Nevada National Guard to every voting precinct in Washoe County on Election Day, for example. Washoe County has roughly 500 voting precincts. On Election Day, per NRS 293.273, polls are supposed to be open from 7 a.m. to 7 p.m. Deploying two soldiers to each precinct (soldiers sometimes take bathroom and meal breaks, so the county should probably plan for that) would require at least 1,000 soldiers — more, perhaps, if we want a few officers to confirm each pair has been deployed successfully and a few extra soldiers to fill in if someone gets sick or injured that day.
To put that number into context, the Nevada National Guard's most recent Biennial Report reported 1,150 guardsmen were deployed for the state's COVID-19 response in 2020.
Herman's proposal, in other words, demands to deploy a pandemic-level response of the Nevada National Guard — a force of part-time soldiers who were originally recruited for "one weekend a month, two weeks a year" until they were sent on lengthier deployments to Afghanistan and Iraq, a force that is likely to be redeployed to somewhere closer to Ukraine to protect our allies in Europe — to defend Washoe County's voters against … what, exactly? Was a polling place assaulted in the last election? Was there a shooting at an early voting booth? Did someone bomb the county registrar's office before the ballots were counted?
No, no, and no again.
Even when asked to explain herself in a criminally credulous interview — the most pointed question asked of Herman was "Many people out there are worried about elections," an expression which has the disadvantage of being a statement, not a question — her reasoning for wanting to deploy the Nevada National Guard was, and I quote, "to give this idea a chance to be heard."
That's it. That's the mission. Good luck, Nevada National Guard. Hope you can figure the rest out on your own.
Breaking apart the fractal wrongness of Herman's proposal, however, doesn't just miss the forest for the trees. As thankful as I am for This is Reno's takedown, which truly is thorough and well-written, such efforts miss the point entirely. To get to the actual point of the measure, it's important to recognize it was never written by Herman at all. Instead, it was copied, nearly word-for-word, from a proposal drafted by a cryptocurrency lottery winner who thinks he's the modern-day reincarnation of Robert W. Welch Jr., the failed candy salesman who founded the right-wing John Birch Society.
This explains quite a bit — solutions to imaginary problems are undeniably lucrative for the hucksters pitching them, and nothing "solves" more imaginary problems, nor makes money for the hucksters offering to "solve" them, than cryptocurrency. Similarly, solving the imaginary problems of voter fraud and a "globalist RINO" (Republican In Name Only) infiltration, then — especially if he's able to depose a couple of local officials along the way — might help our plucky huckster make the turn from being a middling-sized fish in the crypto pond into being a middling-sized name in conservative politics.
In other words, Herman's a mark. A patsy. A rube. A useful idiot.
The problem with solving imaginary problems, however, is you have to convince people they have the problem in the first place. The easiest way to do that is by transferring an existing problem — in this case, the Republican Party's failure to earn the majority of Washoe County's votes in presidential elections, and, by extension, any of Nevada's electoral votes since 2004 — into the imaginary problem.
The actual problem facing Republicans in Nevada, to be clear, is very real.
Republican presidential candidates haven't earned a majority of the votes in Clark County, now home to over 70 percent of Nevada's population, since 1988, and that's very unlikely to change anytime soon. Consequently, in order for Republicans to earn Nevada's electoral votes, they have to win large enough majorities throughout the rest of Nevada to overcome their losses in Clark County.
Trouble is, taking our most recent presidential election as an example, Clark County alone leaves Republicans 90,000 votes behind. To get that margin back from rural Nevada, assuming Republicans don't fall further behind in Washoe County, requires Republicans to earn over 75 percent of rural Nevada's nearly 176,000 remaining major party voters. That isn't entirely impossible — Republicans actually cleared that threshold in several rural counties, including in comparatively populous Elko County — but it's very nearly so, especially since Carson City, Douglas County, Nye County, and Lyon County (four of Nevada's most populous rural counties) aren't quite that reliably Republican.
Even that impossibly slim hope, however, requires Republican presidential candidates to avoid making their 90,000-vote hole even larger in Washoe County — and that hasn't happened in nearly 20 years. Republicans lost Washoe County by over 10,000 votes in 2020.
Naturally, many of Nevada's Republicans would like to know why and, perhaps, do something about this. Unfortunately for everyone, Republicans included, most of Nevada's Republicans each live like a mirror universe Pauline Kael (Pauline Kael was a New Yorker film critic who expressed astonishment when Richard Nixon won the 1972 election in a landslide because she "didn't know anyone who voted for him") — they live in special worlds where they only know one person who voted Democrat, and if you ask them where that person lives, they'll smugly reply, "California."
Worse yet, instead of recognizing with self-awareness the provincial isolation of their outlook, many Republicans have simply decided their experience can't be wrong: Most of the people they know are Republicans — therefore, most Nevadans (and, by extension, Americans) are Republicans. If the ballot box keeps saying something different, then that must be the result of fraud.
It doesn't help, of course, that there's a cottage industry of grifters and hucksters raising money and popularity off of telling Republicans they don't need to accept reality ­— and it certainly doesn't help that one of those grifters was our last president.
All of this, in a roundabout way, brings us back to Herman's ghostwritten proposal designed to restore the "purity" of Washoe County's elections — a "purity" which even Herman herself refuses to openly question (doing so, after all, would raise some uncomfortable questions about how she got elected, too). Washoe County Republicans, and Republicans statewide, could take a good, hard look in the mirror, look at the candidates who have done well in this state, and do something about the lack of organization and leadership in their ranks.
Or, they could go hide in their special worlds.
The last time Washoe County Republicans remember winning an electoral vote in this state, paper ballots were probably still involved — so maybe the ballots are to blame, or maybe elections are taking too long, or maybe half of the voter rolls are corrupt (the half that moved in the day after they moved in from California, of course), or maybe the Nevada National Guard should shoot anyone who offers a bottle of water at a polling place. Anything — anything at all — to avoid the uncomfortable truth that they're every bit as sheltered, every bit as isolated, and every bit as provincial as a New Yorker film critic and Hubert Humphrey voter in 1972.
Herman, to be fair, is nearing the end of her political career. She only has one more election ahead of her — the only question is its outcome and how she'll spend the next four years. No matter how her proposal goes, she won't profit much from it. Her ghostwriter, on the other hand, is trying very hard to spin crypto into political gold by Gish Galloping — baffling with male bovine excrement, in other words — his way into local Republicans' imaginations and confirmation biases.
Doing so won't win him or any other Republicans in Washoe County any elections, but the saddest part is it'll probably work well enough for him to start a podcast.
David Colborne ran for office twice and served on the executive committees for his state and county Libertarian Party chapters. He is now an IT manager, a registered nonpartisan voter, the father of two sons, and a weekly opinion columnist for The Nevada Independent. You can follow him on Twitter @DavidColborne or email him at [email protected].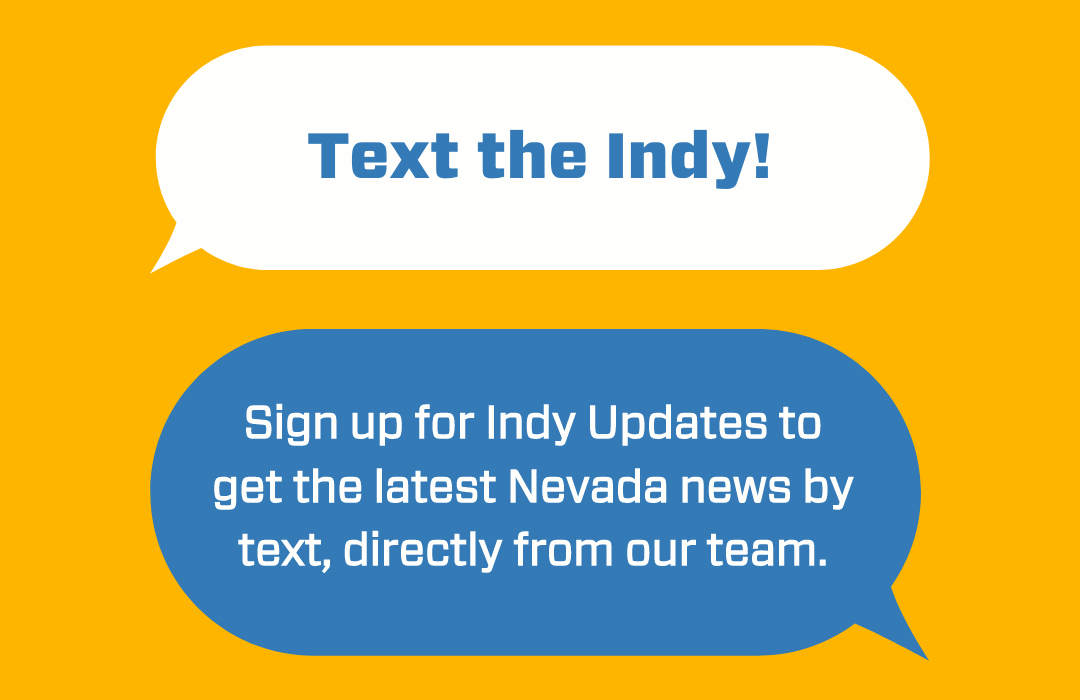 Featured Videos
Comment Policy (updated 4/20/2021): Please keep your comments civil. We reserve the right to delete comments or ban users who engage in personal attacks, use an excess of profanity, make verifiably false statements or are otherwise nasty. Comments that contain links must be approved by admin.