Sandoval: Trump decision to end health-care subsidies for low-income Americans is 'devastating'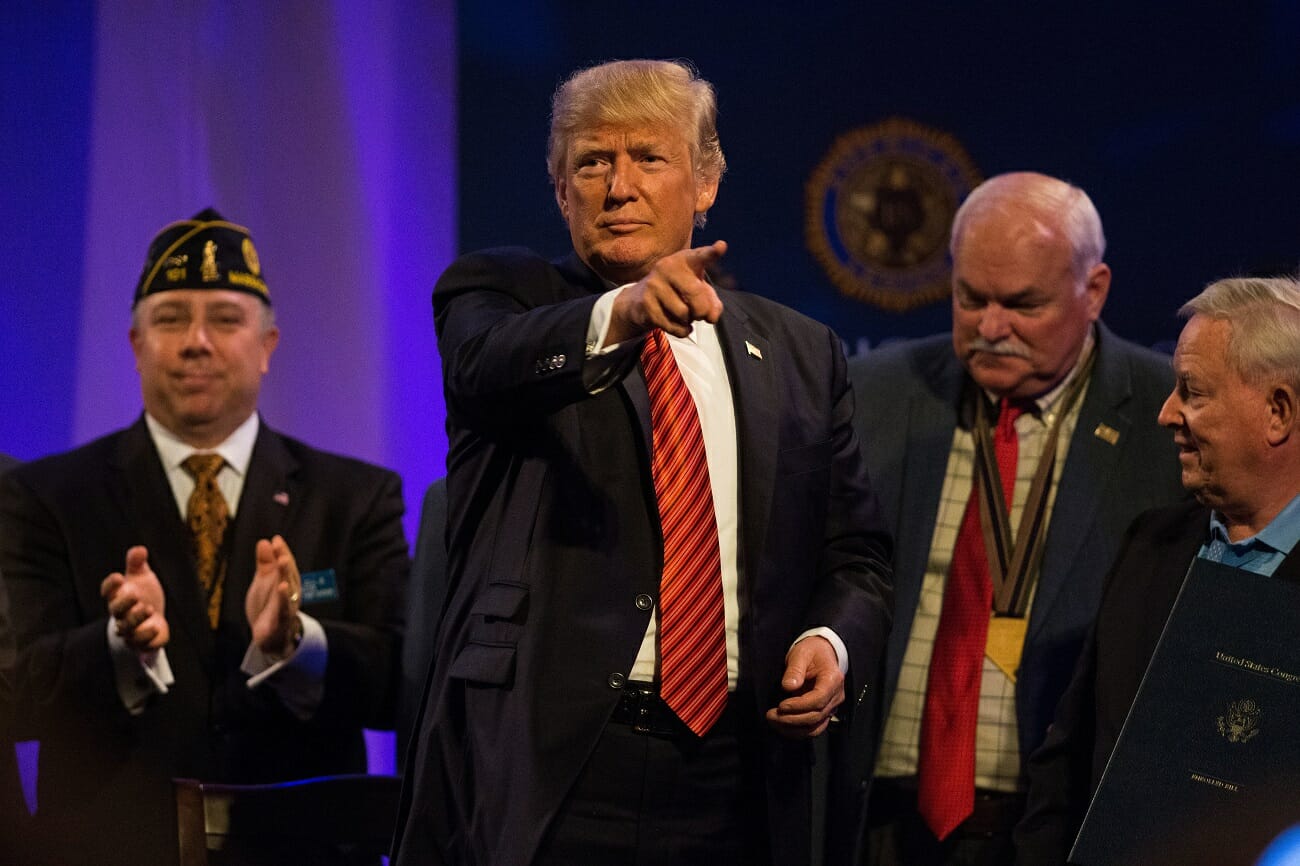 Governor Brian Sandoval called the president's decision to end critical payments from the federal government that help health insurance companies offer affordable coverage to lower-income Americans "devastating," though officials with the state's insurance exchange say Nevadans won't feel any immediate impact in the coming plan year.
Dealing yet another blow to the Affordable Care Act, the White House said in a statement late Thursday night that the government cannot "lawfully" continue making the so-called cost-sharing reduction payments, which the president has repeatedly referred to as a "bailout" for insurance companies. But halting those payments would be "very destructive" for the state of Nevada, Sandoval said, echoing concerns expressed by exchange officials and health-care policy experts that injecting additional volatility into the individual insurance market could eventually lead to its collapse in the long term.
"It's going to hurt people. It's going to hurt kids. It's going to hurt families. It's going to hurt individuals. It's going to hurt people with mental health issues. It's going to hurt veterans. It's going to hurt everybody," Sandoval said in a brief interview with The Nevada Independent Friday morning. "And so this is something that I've been very supportive during my administration in terms of expanding health care and making sure that people have access to affordable health care and I'm going to continue on that path."
The White House, however, says that there is no way to lawfully make the cost-sharing reduction payments without an appropriation from Congress, based on guidance from the Justice Department. Tennessee Sen. Lamar Alexander and Washington Sen. Patty Murray — the top Republican and Democrat on the Senate health committee, respectively — have been working on a bipartisan deal that would allow the payments to continue while also making it easier for states to obtain waivers from some provisions of the Affordable Care Act.
"The bailout of insurance companies through these unlawful payments is yet another example of how the previous administration abused taxpayer dollars and skirted the law to prop up a broken system," the White House said in a statement. "Congress needs to repeal and replace the disastrous Obamacare law and provide real relief to the American people."
The announcement comes less than a day after the president signed an executive order to allow people to purchase health insurance policies with fewer benefits than currently required under federal law. The order is unlikely to have any immediate impact since any changes will have to go through a lengthy federal rulemaking process, but could cause premiums to shoot up or carriers to leave Nevada in the long term.
Sandoval, the first Republican governor to expand Medicaid under the Affordable Care Act, has been highly critical of attempts to repeal and replace the federal law over the last several months. He also played a key role in getting Centene subsidiary SilverSummit to step in and fill a coverage gap for 14 rural counties left without any insurance plans on Nevada's exchange, after Anthem announced it was pulling out of Nevada's exchange.
"Now this is going to make it much more difficult for those people out in the rural counties and in the urban areas to be able to obtain affordable insurance," Sandoval said. "So this is something I don't support, I think that this has been very good for Nevada, and I think the administration should keep providing those subsidies."
Sandoval — who said that he wasn't consulted before the White House announcement yesterday, nor was he aware of any other governor being consulted — worried that the decision would make it more difficult for families to purchase insurance, put more strain on the hospital system and a number of other "ripple effects." He said that he has already had conversations with other governors who are "rallying together" in response.
Nationally, ending the subsidies would cause the costs of the exchange's silver plans, which eligible consumers have to purchase to receive cost-sharing subsidies, to rise by about 20 percent in 2018, according to a report from the nonpartisan Congressional Budget Office earlier this year. The report also said that insurers in some states would likely withdraw from or not enter the individual market, with an expected 5 percent of people left with no health-care policies available on their state's exchange for 2018.
But because Nevada's Division of Insurance assumed that the cost-sharing reduction payments would not be funded by the federal government in 2018 and factored that into the rates they announced earlier this month, the state is actually in a much better place than other states that assumed the payments would continue. Heather Korbulic, executive director of the Silver State Health Insurance Exchange, said the "foresight" and "proactive action" by state officials means that Nevadans currently benefitting from the cost-sharing reduction subsidies won't feel much if any impact from the Thursday decision.
In one way, Korbulic said it's "good to finally have an answer" on whether the payments will continue instead of the month-to-month uncertainty about whether the federal government would continue to make the payments. But she said the decision does contribute to the existing confusion about what health plans are available to purchase ahead of the upcoming open enrollment period, which begins on Nov. 1.
"State-based marketplaces and insurance commissioners have been asking to know whether they will continue the payments, and they notify the free world 18 days before open enrollment begins," Korbulic said. "That just speaks to the uncertainty and volatility that's already existing, which can create a situation where carriers might not choose to participate because of that volatility."
The exchange also faces additional challenges this year that it hasn't in years past after the administration decided to halve the length of the period from three months to 45 days and gut the advertising budget for the Affordable Care Act by 90 percent earlier this year. But Korbulic is urging consumers to be proactive, reach out to the exchange and make informed decisions about which health plan is right for them.
Representatives the two health insurers set to offer plans on the exchange in 2018, SilverSummit and Health Plan of Nevada, did not immediately respond to requests for comment Friday morning.
Democratic Rep. Jacky Rosen called the president's decision to end the payments "reckless" and an effort to "sabotage" the nation's health-care system.
"It's disappointing to discover once again that President Trump has no intentions of working across the aisle to improve our health-care system," Rosen said in a statement. "I'm going to continue my work to find common ground in Congress and bring stability back to the health insurance markets and ensure reliable, affordable health care for Nevada families."

The Nevada Independent is raising $200,000 by Dec. 31 to support coverage of the 2024 election.
Tax-deductible donations from readers like you fund this critical work.
If you give today,your donation will be matched dollar-for-dollar.
Give + Get Matched
Featured Videos