Why charter school leaders think more funds for buses could promote equity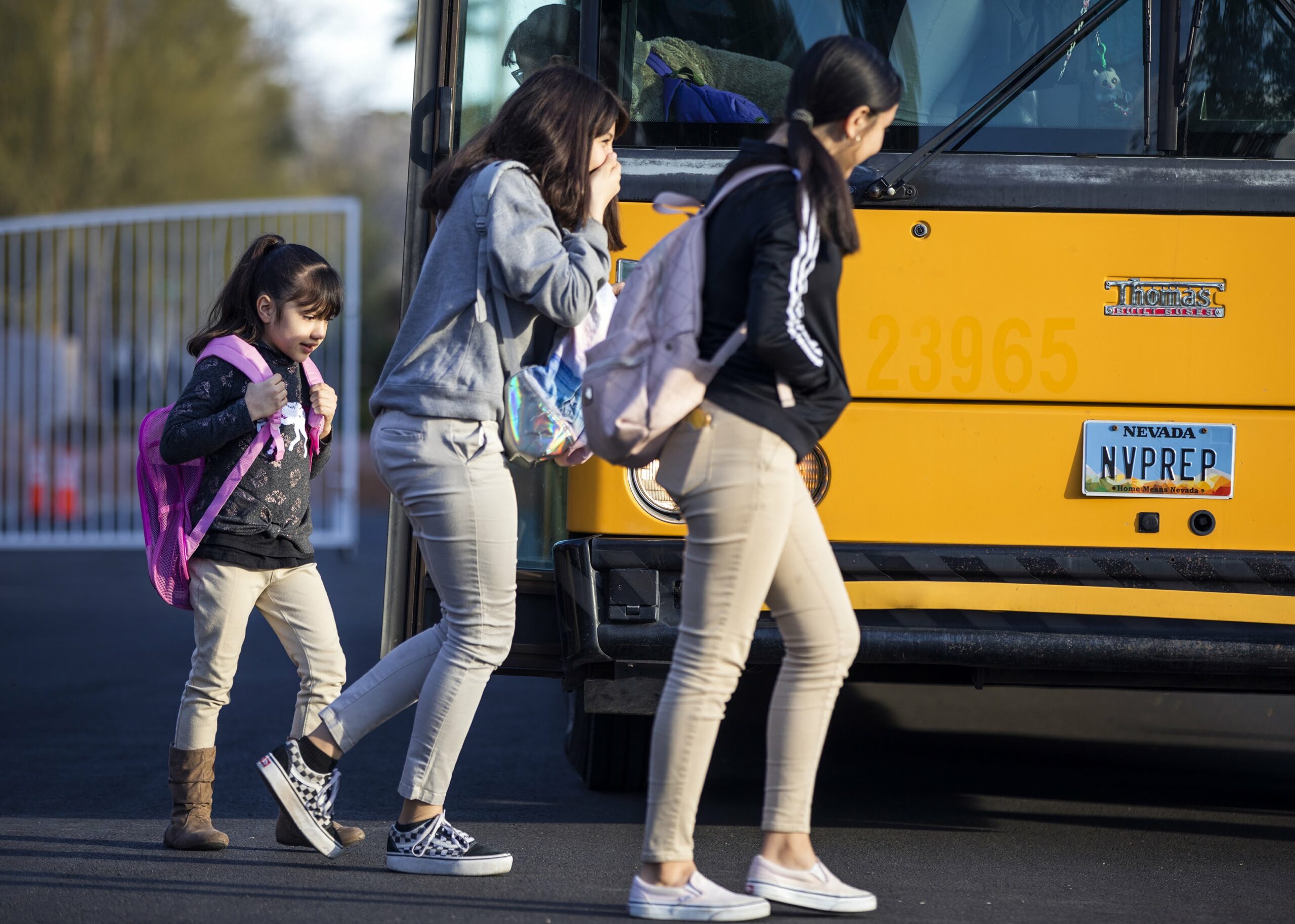 Yellow school buses are a ubiquitous part of the school experience, but they are more of a rarity at Nevada charter schools. The issue comes down to policy and funding.
Unlike public school districts, public charter schools don't receive additional state funds for transportation and aren't required to offer those services to their students. As a result, only a handful of charter schools — such as Nevada Prep in Las Vegas — go the extra mile to provide transportation, paying for it through funding that would otherwise pay for staff salaries, curriculum and other costs associated with running their campuses.
Charter school leaders say the lack of state funding for transportation at charter schools creates inequities among prospective students and families.
"A lot of the critiques of charter schools not being accessible are very fair," Nevada Prep Executive Director David Blodgett said in an interview. "At this point, transportation is probably the greatest barrier to school choice in our community."
The topic jumped back into headlines last week after Republican Gov. Joe Lombardo called on state lawmakers to provide transportation funding for charter schools using a portion of $70 million that recently came into the State Education Fund as part of a bill he signed that shifted payment due dates for mining taxes. When announcing the bill signing, Lombardo specifically nodded to the recommendation by the state's Commission on School Funding as well as his pledge on the campaign trail to expand school choice.
Almost 60,000 students attend one of the 78 state-authorized charter school campuses, 85 percent of which are located in Clark County. This technically makes the State Public Charter School Authority (SPCSA) the third-largest public school system in the state. Like traditional district schools, charter schools are public schools that are state-funded, but operate under a performance contract issued by a public entity.
Though SPCSA says it's making progress on diversifying the students served by charter schools, its demographics don't align with the state's. The starkest contrast is seen in enrollment rates of students who are considered "economically disadvantaged" because they qualify for free and reduced price lunch. In the Clark County School District, about 96 percent of students qualify for free and reduced price lunch, compared to just under 50 percent at SPCSA charter schools.
Unlike traditional public schools, which typically serve students who live within the school's neighborhood or zoned area, charter schools accept students from a much broader geographical area. SPCSA Executive Director Rebecca Feiden said this adds to transportation challenges for charter schools, with hypothetical bus routes lacking natural clusters of where to pick up or drop off students who may live far apart.
Geographic and financial challenges mean that the handful of charter schools that do provide transportation tend to do so on a limited basis, Feiden said. Discovery Charter School only offers busing from its K-5 campus in East Las Vegas to its K-8 Summerlin location. Pinecrest Academy of Northern Nevada in Sparks has a partnership with the Boys and Girls Club of Truckee Meadows, which has a site on its campus, to provide busing. Beacon Academy, an alternative public charter school in Las Vegas that caters to students who are credit deficient or have other graduation challenges, provides students free public bus passes.
Nevada Prep, which serves about 300 third through eighth grade students in the Las Vegas area, boasts that it has the most robust transportation services among its charter school peers. It offers two routes that use decommissioned buses purchased from the Clark County School District (CCSD).
Blodgett estimates that about half of the school's students ride the bus. But he admits that providing busing isn't easy.
Nevada Prep initially saved money buying the two well-used Clark County school buses at about $9,000 each, significantly lower than the cost of a new school bus, which is around $209,000 for an 84-passenger, rear-engine vehicle, according to the Nevada Department of Education. The trade-off, however, is that they're older vehicles with "a ton of miles on them."
"So they're safe and they get the job done, and they've been a really wise investment because they've been reliable, but there is a much bigger maintenance burden," Blodgett said.
Blodgett declined to share how much Nevada Prep spends annually on transportation, but said it's less than what CCSD spent in 2022 — almost $143 million. That same year, it received $1,055 per eligible bus rider in transportation funds through the Pupil-Centered Funding Plan.
"I'm thrilled that this is finally part of the public discourse, but I am being intentional about advocating for equitable funding rather than some funding for charter schools," he said. "If we received anything close to CCSD's transportation funding, we would run a more expansive transportation program."
The Commission on School Funding is recommending that charter schools receive the same amount of per-pupil funding as the district they are located within. Any unspent dollars would be returned to the State Education Fund at the end of the school year.
Blodgett has talked with other charter school leaders interested in offering transportation, but said they are discouraged by costs and other logistical challenges.
Ignacio Prado, executive director and leader of Futuro Academy (which serves about 470 K-5 students in East Las Vegas), said prior to the pandemic, he and other school leaders discussed joining forces to form a shared transportation program that would cost anywhere between $1,000 to $1,500 per student, per year.
Primarily, he said a lack of funding was what prevented the program from getting off the ground.
"So with our base funding being about at that time around $7,000 [per pupil], and not really receiving equivalent facilities or transportation funding, it was really not feasible in terms of the cost, because it would have been about 18 percent of our overall budget going to transportation," he said.
It's unclear yet whether the Legislature will take up Lombardo's call for charter school transportation funding. Ben Kieckhefer, Lombardo's chief of staff, said in an emailed statement to The Nevada Independent that the governor has communicated his desire for the funding to all four legislative leaders.
"We look forward to working with the Legislature through the budget process to provide this resource for over 50,000 students in Nevada," he said. "Additionally, the Governor will propose a statutory change to make this a permanent part of our education funding strategy."
Sen. Marilyn Dondero Loop (D-Las Vegas) told The Nevada Independent in an emailed statement that transportation for charter schools was not part of Lombardo's proposed budget nor has seen yet any legislation from his office on the issue.
"I can say that I would have concerns on any proposal that diverts money out of the education funding formula," said Dondero Loop, a retired teacher, in a statement on Monday. "Without a real plan for how this would work, there's a significant risk that millions of dollars that should be used for classroom instruction would end up disappearing into private contractors' pockets. Should the Governor submit legislation, I am open to reviewing the proposal."
But Assemblywoman Daniele Monroe-Moreno (D-North Las Vegas), who was recently elected as chair of the Nevada State Democratic Party, said charter school transportation is not an education priority for the party.
"In regards to education, we are looking into increasing pay for our teachers and education support staff as well as passing a budget that funds a universal breakfast and lunch program, so that no student in our public schools goes hungry," she said in an emailed statement on Monday. "With all budgetary proposals, we remain committed to meeting the critical needs of everyday Nevadan families."
School leaders such as Blodgett are hopeful that if the funding is approved, it could make a big difference for students and families who need transportation to get to the charter school of their choice.
"Nevada charter schools, on the whole, are less diverse and more affluent than CCSD schools," Blodgett said. "I believe providing equitable access to transportation is the biggest single step we can take to close this gap."
Tabitha Mueller contributed to this report.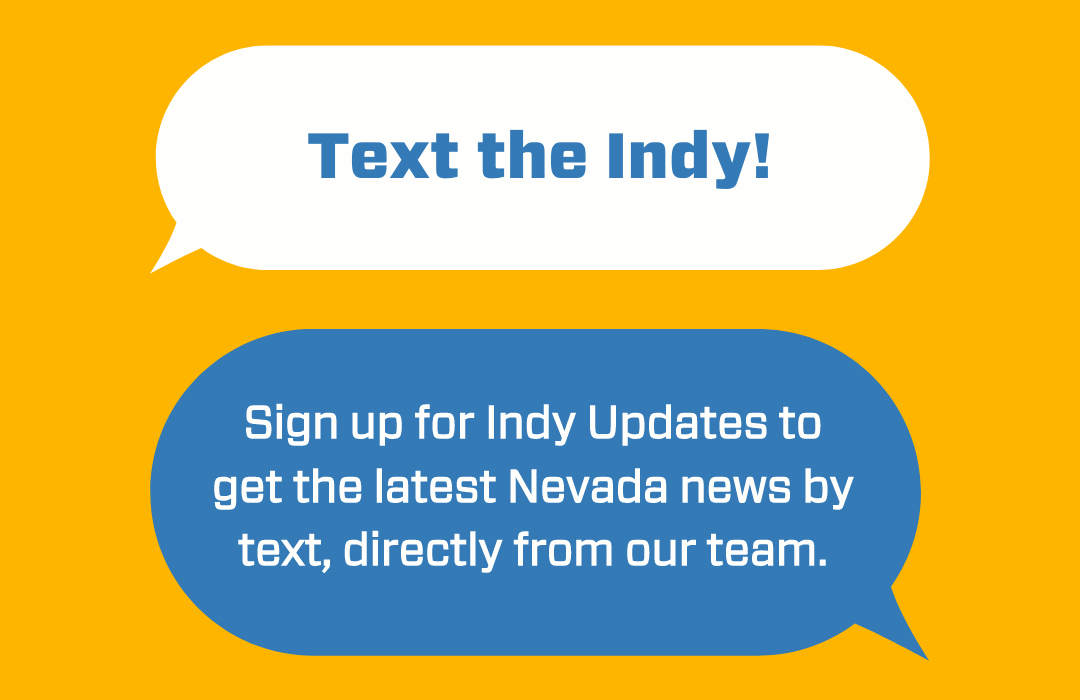 Featured Videos