With 1 in 4 officer jobs vacant, employees say prison staffing dangerously low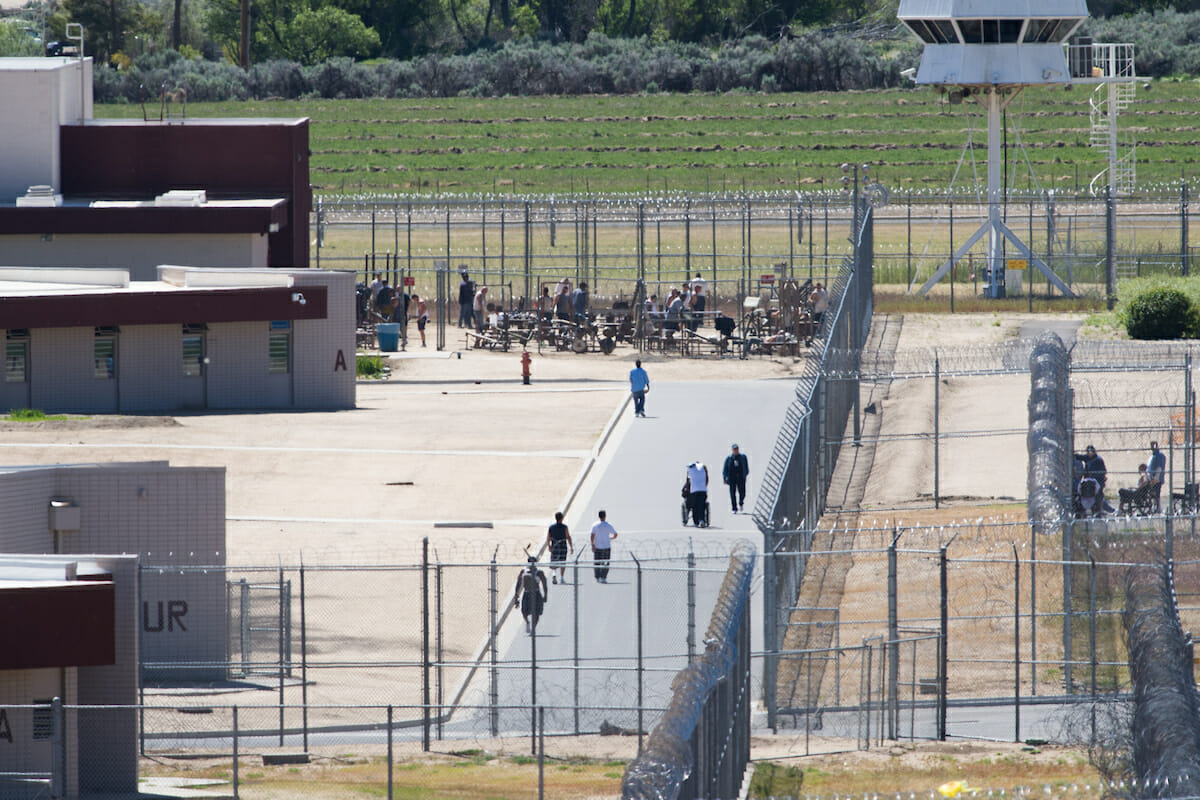 Prison officials say one in four custody staff positions — including frontline correctional officers — are vacant as the fallout from the Omicron variant, vaccine requirements, burnout and better wages elsewhere converge.
Nevada Department of Corrections (NDOC) Director Charles Daniels said the 25 percent vacancy rate among custody staff is up from a 9 percent vacancy rate in March 2020. While prisons have long struggled to fill positions and rely heavily on overtime to provide 24/7 staffing, several prison staffers who spoke during public comment at a Nevada Board of Prison Commissioners meeting on Monday said the situation is worse now than they have ever seen it before, to the point that they fear for their safety.
"I've been with the department for 15 years and in my 15 years at NDOC, I've never seen the department in such shambles," said Robert Smith, a corrections sergeant. "There's no morale. Overtime is at an all-time high. Staffing levels are at the lowest I've ever seen. There's no relief in sight."
In spite of calls by public commenters for deploying the National Guard to address the situation, applying federal COVID relief funds for staffing, recruitment and retention bonuses and calling a special legislative session to deal with the situation, members of the commission — Gov. Steve Sisolak, Attorney General Aaron Ford and Secretary of State Barbara Cegavske — largely did not ask questions or offer comments about the staffing shortage during the meeting.
Asked later about the specific calls for action, Sisolak's office sent a statement that, among other things, urged all Nevadans to get vaccinated and boosted to prevent COVID.
"As mentioned today, staffing at NDOC has been a challenge even prior to the pandemic, and the State is always working on ways to recruit and retain employees," the statement said. "The Governor is concerned about the vacancy rates among NDOC and appreciates the work that NDOC employees are doing to provide appropriate care for inmates. The Governor's team continues to meet and work with Director Daniels on measures to help alleviate ongoing issues."
The highly contagious Omicron variant has created a new surge of challenges for the department, which shut down visitation earlier this month in response. Bill Gittere, deputy director of operations at the prison agency, said that this month, there was a 540 percent increase in positive cases among staff at one institution over a 10-day period, and a more than 2,300 percent increase in positive cases at that institution over that stretch.
One public commenter, Christie Kovello of the advocacy group Return Strong: Families United for Justice for the Incarcerated, asked for the state to deploy the National Guard to help address the staffing crunch. She read a letter from an inmate at the Florence McClure Women's Correctional Center who said the women in the institution were going hungry in part because operations at the commissary — which sells supplemental food — was not operating as expected.
Prison officials later explained to The Nevada Independent that the institution was in "modified operations" for about three weeks because of COVID and did not have inmate workers available during that time. Staff from another prison were sent to assist, and the commissary is processing orders bi-weekly, up to a $50 limit on hygiene products and a $50 limit on legal needs.
"Regarding the inmate meals, the meals are approved by the State Medical Officer to ensure that we are meeting nutritional needs," a spokesperson said.
Kirsten Liebendörfer, wife of a longtime senior officer in the prison system, asked why federal COVID relief funds were not used to offer retention and hiring bonuses for correctional officers. She said her husband is working 16-hour shifts more often than not, and volunteering for them to avoid being surprised by mandatory overtime.
"The toll this is taking on families, not to mention the officers themselves, is unconscionable. The rate of divorce, alcoholism and depression within law enforcement in normal times is extremely high due to the stress involved in the job," she said. "I am demanding that you show my family and other NDOC families that you care about our husbands, brothers, sons and daughters."
Travis Freitas, a corrections sergeant, said he and his colleagues are working 56- to 72-hour weeks because less than half of the positions approved by the Legislature are filled. He asked Sisolak to answer for the conditions.
"I've personally been to an emergency room for a mild heart attack, diagnosed as a result of stressful, excessive work conditions. Others are leaving as they're recruited for better employment. Some are quitting because this is just exhausting," he said. "Your constituents request an answer to your plans to help us. Your voters request you place our first responders first. Request a special session, please, to address the staffing levels and retention."
Gittere said the agency commiserates with the staff concerns, and some ideas for boosting staffing — including designating "recruiting sergeants" at each major institution to focus full-time on bringing new staff on board — came out of discussions with frustrated staff.
"Their concern is our concern. Maintaining safe operations is the primary focus of every leader and officer in our organization on every shift, each and every day," he said. "As they step forward, I meet and engage with them to listen to their individual concerns and recommendations."
Agency officials underscored that they were still committed to enforcing a vaccine mandate that — while temporary and lapsed now — required staff be vaccinated by December. More than 83 percent of staff are vaccinated, but 361 staff had requested exemptions — the majority of which have been rejected.
While staff who still have not been vaccinated received reprimands in November, the agency said it will be February or March before terminations begin.
"NDOC is confident that it is prepared to handle any anticipated work stoppage as a result of potential employee protests," Gittere said.
The agency said it has responded to critically low staffing numbers, which are driven by a large number of staff being out of commission after catching COVID during the state's record-setting case surge this month, by moving personnel from better-staffed institutions to harder-hit prisons. It is also using non-sworn staff members to keep up 24/7 operations and relies heavily on overtime.
"Excessive use of overtime has resulted in delays and basic services … serious safety and security incidents, diminished individual performance, staff burnout, excessive sick leave, retirements and resignations," Gittere said.
Holly Welborn of the ACLU of Nevada said it's high time to reduce the prison population as a way to ease the burden and address the concerns of staff and families of incarcerated people.
"This is a time where we can really work and operate in solidarity, and come together to find solutions to what has become a crisis in Nevada prisons, and a crisis that we predicted early on in the pandemic," she said during the meeting. "We still maintain that decarceration is at least one solution to the problems that we are facing."
Prison officials said they have tried to go to as many job fairs as possible, engage with local colleges, post on social media and otherwise keep corrections jobs top of mind for potential recruits.
Still, they described recruitment activities as just "marginally successful," as officials say competition from local agencies and better-paying jobs in the communities where many prisons are located poach potential applicants.
"It's more than fair to say that job seekers aren't exactly beating down our door to join NDOC," Gittere said. "Applicants stubbornly remain a small fraction of what they were prior to the pandemic."
Updated at 5:55 p.m. on 1/25/22 to add detail about commissary purchases and inmate meal complaints.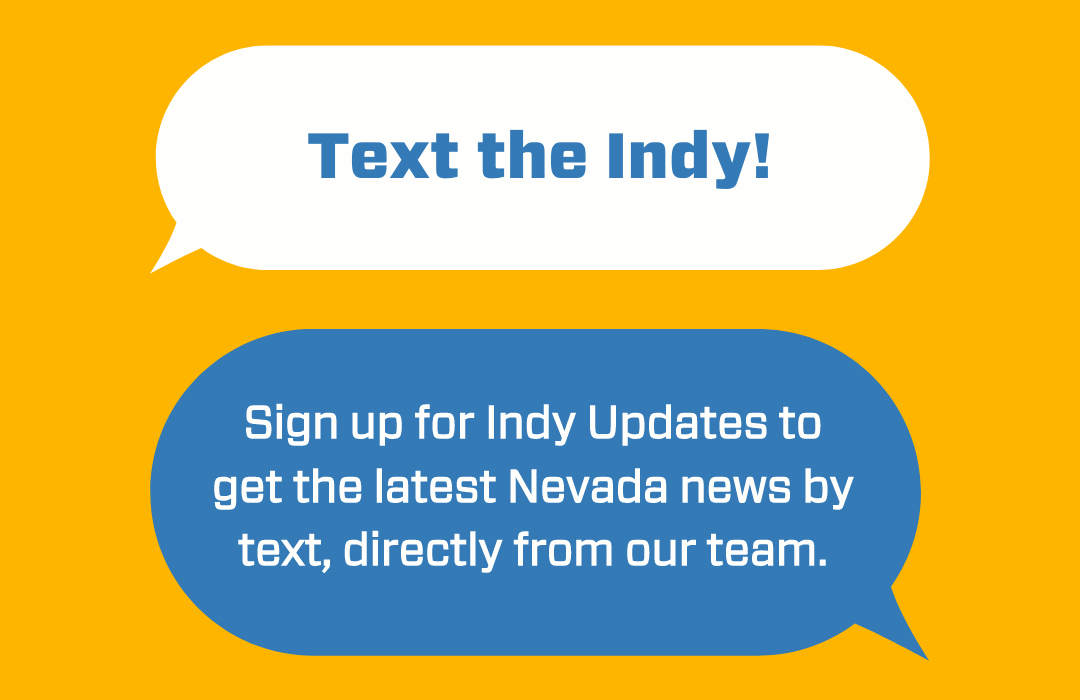 Featured Videos
Comment Policy (updated 4/20/2021): Please keep your comments civil. We reserve the right to delete comments or ban users who engage in personal attacks, use an excess of profanity, make verifiably false statements or are otherwise nasty. Comments that contain links must be approved by admin.