With prescription drug costs, Nevada Democrats believe they've found a winning issue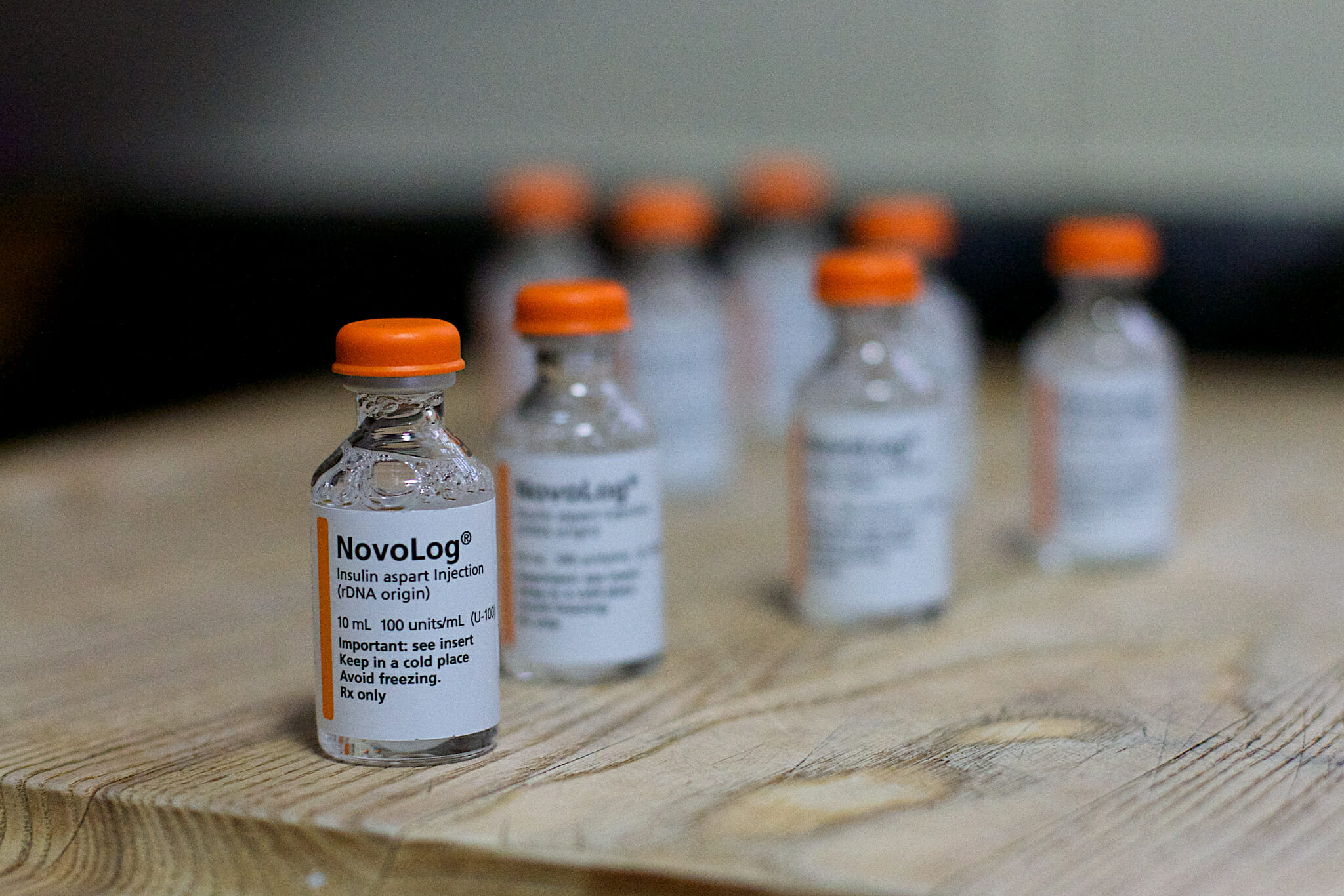 As Democrats have fanned out across the country this summer to sell voters on the president's agenda a year out from the election, Cabinet members and elected officials have honed in on a specific theme in appearances in Las Vegas — the cost of prescription drugs.
This month alone, U.S. Department of Health and Human Services (HHS) Secretary Xavier Becerra, Rep. Susie Lee (D-NV) and Rep. Steven Horsford (D-NV) have held events promoting the prescription drug provisions of the Inflation Reduction Act (IRA). And when President Joe Biden visited Las Vegas in March, he riffed on that same theme, telling students and doctors at the UNLV medical school about how Democrat-led efforts would result in lowered health care costs for American families.
The bulk of the IRA, passed just over a year ago, focused on kickstarting clean energy production across the country, providing incentives for companies and consumers alike to go green. But it also included health care policies from Biden's broader domestic agenda, referred to as Build Back Better. The IRA capped the price of insulin at $35 per month for Medicare beneficiaries, which went into effect in January. Eli Lilly, the largest manufacturer of insulin in the U.S., announced it too would cap the cost of insulin for private insurance users in March.
Medicare, the largest health insurer in the country, is funded by the government and available to seniors and those on disabilities.
Additionally, out-of-pocket prescription drug costs for seniors will be capped at $2,000 annually beginning in 2025. And the law will allow Medicare to negotiate lower prices of 10 drugs with pharmaceutical companies, with negotiated prices to be implemented by 2026; further drugs will be subject to negotiation each successive year. (Medicare's list, which is due September 1, is expected to include the most widely prescribed drugs for common conditions including blood disorders, arthritis and heart disease.)
Drug price negotiation through Medicare has been a liberal policy plank since the era of Bill Clinton, making the policy a mainstay of three decades' worth of political discourse and a triumphant victory for Democrats, who finally overcame the lobbying of the pharmaceutical industry and Republican opposition. And it gives them a messaging opportunity, from the presidential race on down, 30 years in the making.
Republicans, meanwhile, argue Medicare price negotiation will inhibit research and development by depressing the revenue needed to fund those initiatives.
"What I'm going to run on is that we delivered cost savings for the American people [on] prescription drugs, which is something that has been talked about for decades and no action has been taken," Lee, who represents the always-competitive 3rd Congressional District, said at an event with Becerra. "And we finally delivered under President Biden's leadership."
Democrats say the messaging is part of a concentrated effort to highlight what has proven to be one of the most popular elements of the party's signature policy achievement, hoping to bring the campaign to the comfortable turf of health care while also signaling engagement on the issue of rising costs.
And in a legislative landscape in which the infrastructure, clean energy and manufacturing efforts spurred by Democrat-passed laws will take years to implement, the focus on prescription drug pricing provides what party members say is a simple, effective electoral message.
"Historic legislation is fantastic, but it's conceptual," White House Chief of Staff Jeff Zients said to a group of regional reporters last week. "That's why we need to be on the ground, and be comfortable being repetitive about telling the story … $35 insulin is resonating so quickly with people. It's immediate savings."
What the IRA does
By retroactively applying the IRA's $2,000 out-of-pocket cap to 2020 costs paid by Nevadans, HHS estimates that 143,000 Nevada seniors will save $434 per year on the cost of their prescription drugs in 2025. On the cost of insulin, nearly 11,000 Nevadans qualify for the $35 cap, saving an average of $439 annually per person.
"It's incredible," Becerra said at an event in Las Vegas. "This is going to be a game-changing law."
In a press conference, Horsford said he's unsurprised by these provisions' popularity because he hears from constituents and family members about how beneficial the insulin caps have already proven. He said he had family members who saw their monthly payment go from over $300 to $35.
"They were explaining it to me at the dinner table, and I said 'Yeah, I voted for that!'" Horsford said. "That's real money that people can use to pay the cost of rent, of putting food on the table, of spending time with their kids and doing other activities with their grandkids."
With Nevada's population of seniors 65 and older growing — having seen an increase of 40 percent between 2011 and 2018 — the political calculus of the law's appeal is straightforward. The IRA passed without a single Republican vote in either chamber, meaning Democrats will own the law next November, for better or worse.
A July poll of registered voters from Navigator Research and Democrat-aligned Global Strategy Group found that the insulin cap was the most popular provision in the bill, with 82 percent support. Allowing Medicare to negotiate drugs was similarly well-received, with 81 percent approval, and the $2,000 out-of-pocket cap earned 77 percent support.
Most of the voters polled were also able to identify the prescription drug provisions as being part of the Inflation Reduction Act — 81 percent of respondents agreed the IRA allowed Medicare to negotiate the price of drugs, compared to only 51 percent of voters who think the IRA provides tax incentives for manufacturing job creation.
Previewing his electoral message, Horsford was quick to note that Republicans have attempted to undo the prescription drug provisions of the IRA. While many Republicans agree that drug prices are too high, Sen. Marco Rubio (R-FL) and others have argued that "price controls" will suppress research and development.
"We are saving families hundreds of dollars a month, if not more, and more and more pieces of the IRA are getting into place, which is going to continue to save even more families more money," Horsford said. "So why are Republicans trying to dismantle this progress?
"Recent polling shows that the health care measures in the IRA are the most popular in the entire bill," he added, answering his own question.
The Democratic strategy
Democrats have lived and died by their health care policies for years — losing control of both chambers of Congress in 2010 due, in part, to backlash to the Affordable Care Act, and then taking the House back in the 2018 blue wave that ushered Lee and Sen. Jacky Rosen (D-NV) into office after Republicans tried to repeal their signature law.
As the biggest health care law since the ACA, strategists said that Medicare negotiating the price of drugs and prescription drug cost caps have the benefit of being easily understood, as opposed to the ACA, and thus far, have had a smooth rollout, the lack of which plagued the Obama administration.
The Biden campaign is banking on the popularity of a prescription drugs-based message.
"Simple policies can go very far," White House National Economic Council Deputy Director Joelle Gamble said to reporters. "And I think this is a policy that people understand. They know how much they pay; they know the president and Democrats in Congress are lowering [those costs.]"
With the insulin cost caps already in place, that message should be easy to promote. But Democrats will have to be proactive in advertising the negotiation and out-of-pocket cost caps, given that they will not kick in until after the election.
Peter Koltak, a Democratic strategist who's worked on several Nevada campaigns, said the cost of prescription drugs should be a winning issue for Democrats.
"This is already popular — this starts way more popular than the ACA was," he said. "It's only going to get more popular … it's all upside, really."
Koltak added that several key swing demographics — Latinos, seniors and suburban voters among them — shift toward voting for a generic Democrat who supports capping the cost of prescription drugs when juxtaposed with a standard Republican who does not, citing state data from Democratic pollsters Global Strategy Group.
Strategists said the issue marries health care and rising costs, the latter of which typically benefits Republicans more. Combining the two allows Democrats to address a potential weakness while campaigning on an area that voters trust them on.
"[Health care] is kind of a bread-and-butter Democratic issue," UNLV political science professor Dan Lee said.
The fact that it targets seniors — a group with high voter turnout — is another political appeal.
Though AARP Nevada is nonpartisan, it plans to engage all elected officials during the campaign season and beyond on the prescription drug provisions of the IRA, which Jessica Padrón, the organization's associate state director of advocacy and outreach, said has resonated with members.
"Older Americans are tired of promises to tackle these issues," she said. "And they're thrilled that Congress finally took action. We're getting a lot of positive feedback."
Republican perspective
Nevada Republicans, for their part, agree that high prescription drug costs are hurting Americans. But they said Democrats' method of price negotiation through Medicare would only cause further harm.
Sam Brown, a candidate in the Republican Senate primary, started a business to provide medications for veterans. Brown said he saw firsthand that the government — in that case, the Veterans Health Administration — cannot meet health care needs as efficiently as the private sector can.
"Democrats misdiagnose the problem and just treat the symptoms," Brown said in a statement to The Nevada Independent. "The proposed price controls, on a handful of medications, will not solve the broader cost issue faced by patients because manufacturers can just raise prices on other medications to make up for their losses."
An analysis of per capita prescription drug spending between 2004 and 2019 from the Kaiser Family Foundation and the Peter G. Petersen Foundation found that Americans, on average, spend $1,126 annually on prescription drugs, double the average of peer nations. Democrats argue these high prices are because, up until next year, the government can not negotiate drug prices the way it can in Canada, the United Kingdom, France and Germany, for example. Republicans such as Brown say the high prices are due to high regulatory burdens in the U.S.
Brown instead suggested reducing regulations, demanding price transparency from drug manufacturers and ensuring other countries "pay their fair share" would address the problem.
"The Democrats may chalk this up as a win for their side, but it's a big loss for the American people," he said. "More regulations and more government control only lead to less innovation and fewer new drugs and therapies being available to the public — so regulations actually reduce access for Nevadans and Americans."
Tony Grady, another Republican Senate candidate, said he would work to address high prescription drug costs, if elected. But he agreed that government intervention would not work.
Further reforms
The next step for Democrats is to expand the program to institute maximum prices for those not on Medicare. That can only be done with majorities in both chambers and Biden re-elected to the White House — making it an explicit part of their campaign appeal.
"Many of these benefits in the Inflation Reduction Act, thanks to our Republicans in Congress, are limited to Medicare beneficiaries," Lee said. "We need to make sure we extend these cost savings to every American. That is what we will continue to fight for."
And it's not just Congress that can bring the benefits to Nevadans younger than 65. Democrats in the Legislature passed a bill to apply the Medicare-negotiated price caps statewide in 2026, allowing private insurance beneficiaries to take advantage of the new lower costs as well, though Gov. Joe Lombardo (R) vetoed the bill.
Drew Johnson, a conservative political commentator running for the House in the Third District Republican primary, called the price negotiation provisions in the IRA "idiotic, plain and simple." He said pharmacies will stop carrying the drugs subject to negotiated prices rather than lose money, given that consumers' rates are now lower. Capping the price of drugs, he added, will prevent pharmaceutical companies from recouping on the costs of research and development, removing their incentive to invest in innovations.
"If Susie Lee and the Democrats have their way, any hope of curing cancer, Alzheimer's, Parkinson's, ALS or dozens of other deadly diseases will be gone," Johnson said in a statement to The Nevada Independent.
That analysis is echoed by pharmaceutical trade group studies, but disputed by the Congressional Budget Office, which estimates that 10 fewer drugs out of 1,300 would be brought to market over the next 30 years.
Johnson said he would prefer increasing drug price transparency through addressing a different part of the drug supply chain — pharmacy benefit managers (PBMs). As the proverbial middlemen of drug negotiation, critics allege that PBMs enrich themselves through pointing patients toward more expensive drugs and pocketing the discounts they negotiate with drugmakers.
Reforming this system is a bipartisan issue in Congress that Sen. Catherine Cortez Masto (D-NV), along with colleagues in both parties, have introduced legislation on.
Johnson also suggested an access-side intervention that harkens back to a 2015-era Republican idea — allowing more drugs to be sold over-the-counter, including birth control, which the FDA approved in July.
"I'll also push the FDA (Food and Drug Administration) to allow more prescription drugs to move over-the-counter," Johnson wrote. "The recent decision to make a birth control pill available OTC was a step in the right direction."
Republican candidates' campaign websites appear to have ceded the issue to Democrats. On health care, Brown's website does not mention prescription drugs, saying he wants to make health care more affordable through promoting marketplace competition rather than through government interventions. Neither Grady's website nor Senate candidate Jim Marchant's includes a health care issues section, and neither Johnson's nor First Congressional District candidate Mark Robertson's websites discuss prescription drugs.
Only Jeffrey Ross Gunter, a doctor and Republican Senate candidate, mentions the issue on his website, saying he supports greater price transparency and would work to bring down prescription drug costs.
Koltak said the reluctance to highlight health care positions represents a lesson learned from 2018 — and an opportunity for Democrats in the state.
"You'll never hear them talk about it because they're never going to dig themselves into that political trap again, that they fell into with the ACA," he said. "The reverse side of that is: This is all offense for Dems."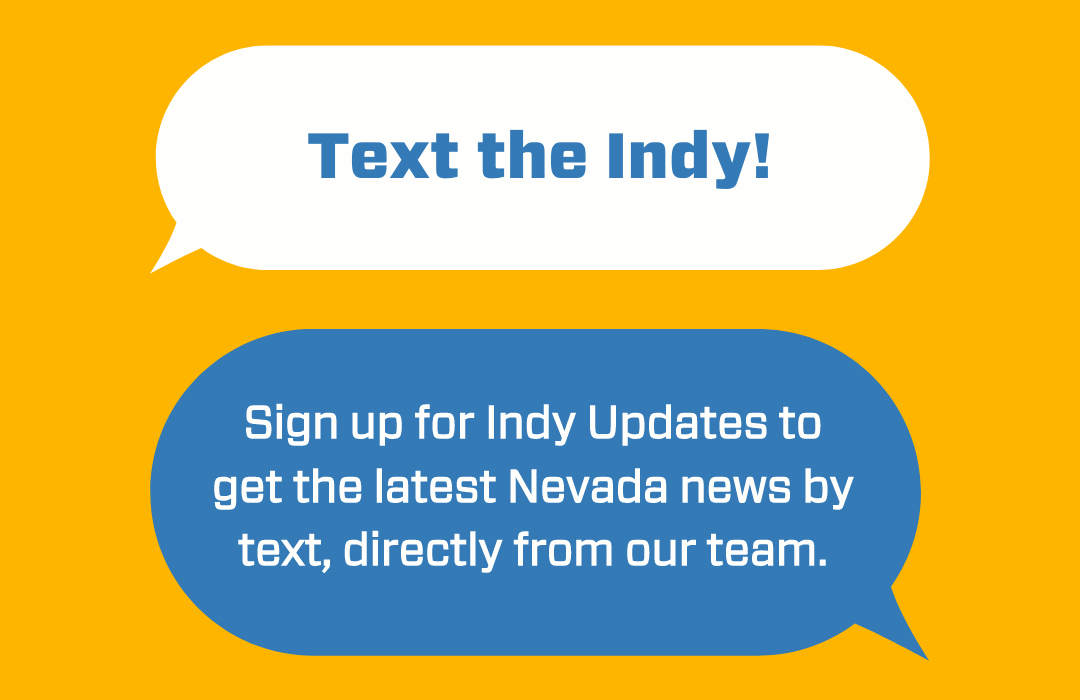 Featured Videos