About Last Week: Conservative group up with pro-DREAMer ads, regents set sights on Congress, candidates tussle over pregnancy clinic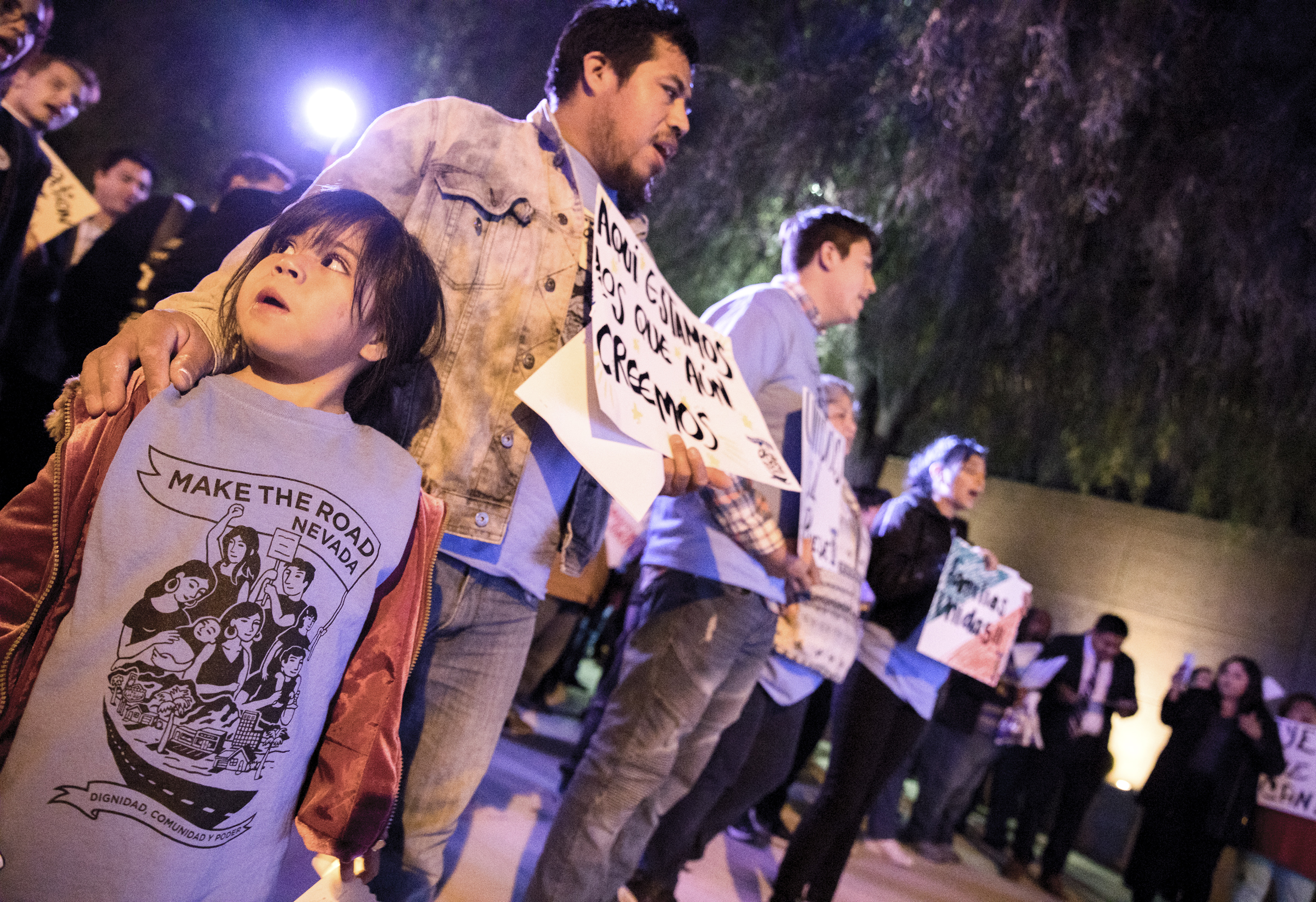 Editor's note: Seven days. Never enough hours.
Stacks of paperwork at the office and piles of laundry at home. It's a never-ending cycle, which makes it difficult to stay on top of the endless news nuggets flowing from the White House, state capital, local government and business community. We get it — and we're in the news business.
Enter "About Last Week." This is our way of bringing news-hungry but time-strapped readers up to speed on happenings that may have flown under the radar. Our promise: We'll keep it brief.
Our hope: You'll read (or skim) and keep checking back every Monday.
So, without further ado, here are some noteworthy things that happened in Nevada last week.
Conservative group launches ad urging solution for DREAMers
As part of a campaign focused on getting Congress to approve a permanent solution for thousands of DREAMers, the conservative Libre Initiative group launched a video ad on Monday on social media in 12 different states, including Nevada.
Beyond the commercials, the "We are Patriots" campaign also includes lobbying in Congress, calls and emails to legislators urging them to support DREAMers. The Libre Initiative is funded by the billionaire Koch brothers and aims to expose Hispanics to fiscally conservative and socially libertarian viewpoints; it has split with some in the Republican Party on the issue of immigration.
"We work hard, we put food on the table, we care for our families and we pledge allegiance to this flag. We are patriots. We are DREAMers," says a voiceover during the 30-second ad, which shows images of young adults, families and the American flag, and urges viewers to contact their congressional representatives.
The future of hundreds of thousands of young immigrants is in limbo after President Trump cancelled the Deferred Action for Childhood Arrivals (DACA) program in September. The program protected young immigrants whose parents brought them to the country illegally and offers them work permits. Trump has called on Congress to pass a bill resolving their conundrum by March 5, but that hasn't happened yet.
Daniel Garza, president of the Libre Initiative, called on Republicans and Democrats to get to work now that Congress is back in session this week.
"Americans expect a compassionate and responsible law that will bring certainty to the DREAMers and security to our nation – that also allows the private sector to respond to economic demands all while upholding the importance of family and community," he said in a statement. "Failure to change the status quo would hinder economic opportunity, limit the potential of Dreamers, and contribute to insecurity at the border."
"We Are Patriots" is focused on Arizona, California, Colorado, Florida, Georgia, Nevada, New Mexico, North Carolina, Texas, Washington D.C., Wisconsin and Virginia.
— Luz Gray
NV Energy progresses toward renewable goal
NV Energy says it has received more than 100 bids since early January as part of a project to substantially increase its renewable energy production.
The utility said in a press release on Thursday that it had received more than 100 bids on projects at 26 separate sites throughout the state since Jan. 9 as part of its plan to add more than 330,000 megawatts of new renewable energy projects — including solar, wind, geothermal, biomass and battery storage — to its portfolio over the next three years.
The company said it planned on reducing the number of bidders to a "short list" sometime in March, and then submitting final projects to the state's Public Utilities Commission, asking that the projects be completed no later than 2021.
The Solar Energy Industry Association estimates that on average, 164 homes can be powered by a single megawatt of solar electricity. The utility says that the 330 megawatt project, which includes more than 30 bids related to battery storage technology, will provide enough power to service approximately 200,000 Nevada homes.
"Our customers have been clear that they want us to serve them with more low-cost renewable energy," NV Energy Executive Dave Ulozas said in a press release. "The new projects we are evaluating through this solicitation make our 2023 commitment very achievable."
— Riley Snyder
Is Regent Allison Stephens running for Congress?
Allison Stephens, who is one of 13 regents for the Nevada System of Higher Education, has filed paperwork with the Federal Election Committee creating an "Allison Stephens for Congress" campaign committee.
But the Democrat insists she's not 100 percent in the race for Nevada's 4th Congressional District, which is open after Democratic Rep. Ruben Kihuen announced he wouldn't seek a second term as he faces allegations of sexual harassment.
"I am taking time to talk with my family, my two children (who must be supportive of anything I do), and constituents in the district," she said in an email to The Nevada Independent. "If I feel that I can best represent them, their values, and their interests – then I will formally declare a run in CD4."
She said she's still exploring, which is why she filed just a "Statement of Organization" rather than a "Statement of Candidacy," too.
In addition to her work as a regent, Stephens is one of two Democratic National Committee members from Nevada. But the Democratic primary for the open seat is already crowded — former Rep. Steven Horsford, state Sen. Patricia Spearman, Medicare-for-All advocate Amy Vilela and high school principal John Anzalone have thrown their hats in the ring, just to name a few. (Filing opens one week from today.)
Reached Friday by phone, North Las Vegas Mayor John Lee said he couldn't talk, and didn't respond to a follow-up text message asking whether he would be running. Lee has previously said he's considering a bid.
— Michelle Rindels
December is second-biggest month yet for recreational marijuana sales
Nevada notched another strong month of marijuana sales, with nearly $36 million in recreational pot sold in December.
Those sales yielded about $5.8 million in revenue for the state from wholesale and excise taxes, more than the $4.3 million originally projected for that month. In all, Nevada has brought in $30.4 million from those two taxes in the first six months it's had recreational sales.
December was the second-strongest month of recreational sales so far, according to data from the Nevada Department of Taxation.
Marijuana is subject to four different taxes. The 15 percent wholesale tax — applied to both medicinal and recreational cannabis — covers state and local regulatory costs, with the leftovers going to the Distributive School Account for public education.
Proceeds from a 10 percent excise tax applied only to recreational marijuana flows to the state's Rainy Day reserve fund. A sales tax — which varies by county — flows to the state general fund, schools and local government agencies.
On top of that, municipalities can collect up to 3 percent of a marijuana business' gross revenue as a business license fee to help their local government.
— Michelle Rindels
Statewide candidates tussle on Twitter over pregnancy clinic
Republican Attorney General Adam Laxalt's visit to a pro-life crisis pregnancy clinic sparked some sharply worded tweets from Nevada candidates last week.
Matt Teis, pastor at Liberty Baptist Church in Las Vegas, tweeted a photo on Wednesday of Laxalt and others outside of First Choice Pregnancy Services, along with the message "Great talk today with  @AdamLaxalt today about the importance of life."
The clinic, which offers pregnancy testing and ultrasounds, promotes adoption and parenting for women with an unplanned pregnancy. It says on its website: "We are not here to sell you an abortion," and indicates that "you may not need an abortion" because about a quarter of pregnancies end in miscarriage.
Democratic governor candidate Steve Sisolak shot back the next day with a critical tweet: "@AdamLaxalt's anti-choice views are beyond the pale. If his outspoken opposition to @PPFA isn't enough, his embrace of this shameful group is enough to demonstrate where he stands. As governor, I would protect access to women's healthcare and a woman's right to choose."
Republican attorney general candidate Wes Duncan, who has described his views as pro-life, chimed in with three tweets defending the center.
"This week First Choice Pregnancy Services was unfairly attacked for the work it does on behalf of women in the Las Vegas valley," Duncan tweeted. "As a diverse community, our Nevada family should be encouraging organizations that give hope and provide more information to women who find (1/3) themselves in crisis pregnancies to make informed decisions about their healthcare needs. There is room in our politics to have important conversations about significant issues without degrading or insulting our neighbors. (2/3) First Choice should be commended - not vilified by those who disagree with their sincerely held beliefs -for the work they do in our community. (3/3)."
When asked recently by The Nevada Independent about his views on abortion, Laxalt said he is pro-life but didn't answer whether he would support additional restrictions on women seeking an abortion, such as a mandatory ultrasound or a waiting period.
— Michelle Rindels
Regent Patrick Carter jumps into GOP Congressional District 3 primary
The Republican primary in Congressional District 3 got even more crowded this week with the entry of Regent Patrick Carter into the race.
Carter, who was elected to Nevada's Board of Regents in June 2016 in an upset over incumbent Michael Wixom, told The Nevada Independent that he decided to jump into the congressional race because he believes that "divisive politics have really endangered the future of the country" and that he can make more of a difference in Congress than he could if he ran for the Legislature. Carter described himself as a "moderate" who's able to "find a lot of common ground with people," describing the other Republicans in the race as "quite conservative."
"We need people in the middle who can agree," Carter said.
Carter said that education would be his number one priority in office, including focusing on alternatives to community college, workforce development and apprenticeship programs. His other priorities include supporting veterans, especially with mental health funding, and looking at innovations to bolster the health-care system, noting the recent announcement that Amazon, Berkshire Hathaway and JPMorgan Chase joined forces to create an independent health-care company.
Carter said that, although he won his regent seat without fundraising or spending any money, he "definitely" plans on raising money for his congressional race, though he declined to name a target figure. He also said that he's in the process of hiring a campaign manager.
Other Republican candidates in the race include Sen. Scott Hammond, former television reporter Michelle Mortensen, former Assemblywoman Victoria Seaman and former Clark County Republican Party Chair Dave McKeon. On the Democratic side, education advocate and philanthropist Susie Lee has a substantial fundraising lead over her two primary opponents, Jack Love and Herman Farahi.
The seat is held by Democratic Rep. Jacky Rosen, who is vacating the seat to run for Republican U.S. Sen. Dean Heller's seat. Rosen beat Republican businessman Danny Tarkanian for the seat by about 1.3 percentage points in 2016.
— Megan Messerly
Disclosure: NV Energy, Steve Sisolak and Susie Lee have donated to The Nevada Independent. You can see a full list of donors here.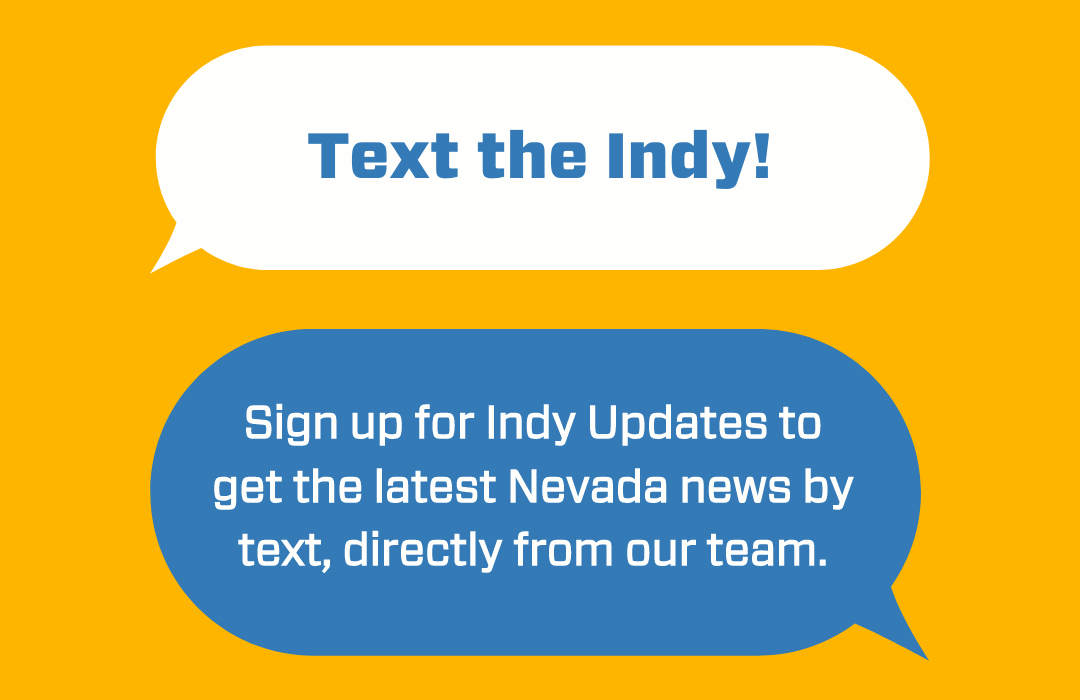 Featured Videos
Comment Policy (updated 4/20/2021): Please keep your comments civil. We reserve the right to delete comments or ban users who engage in personal attacks, use an excess of profanity, make verifiably false statements or are otherwise nasty. Comments that contain links must be approved by admin.