Appointment tracker: Keeping tabs on Joe Lombardo's executive appointments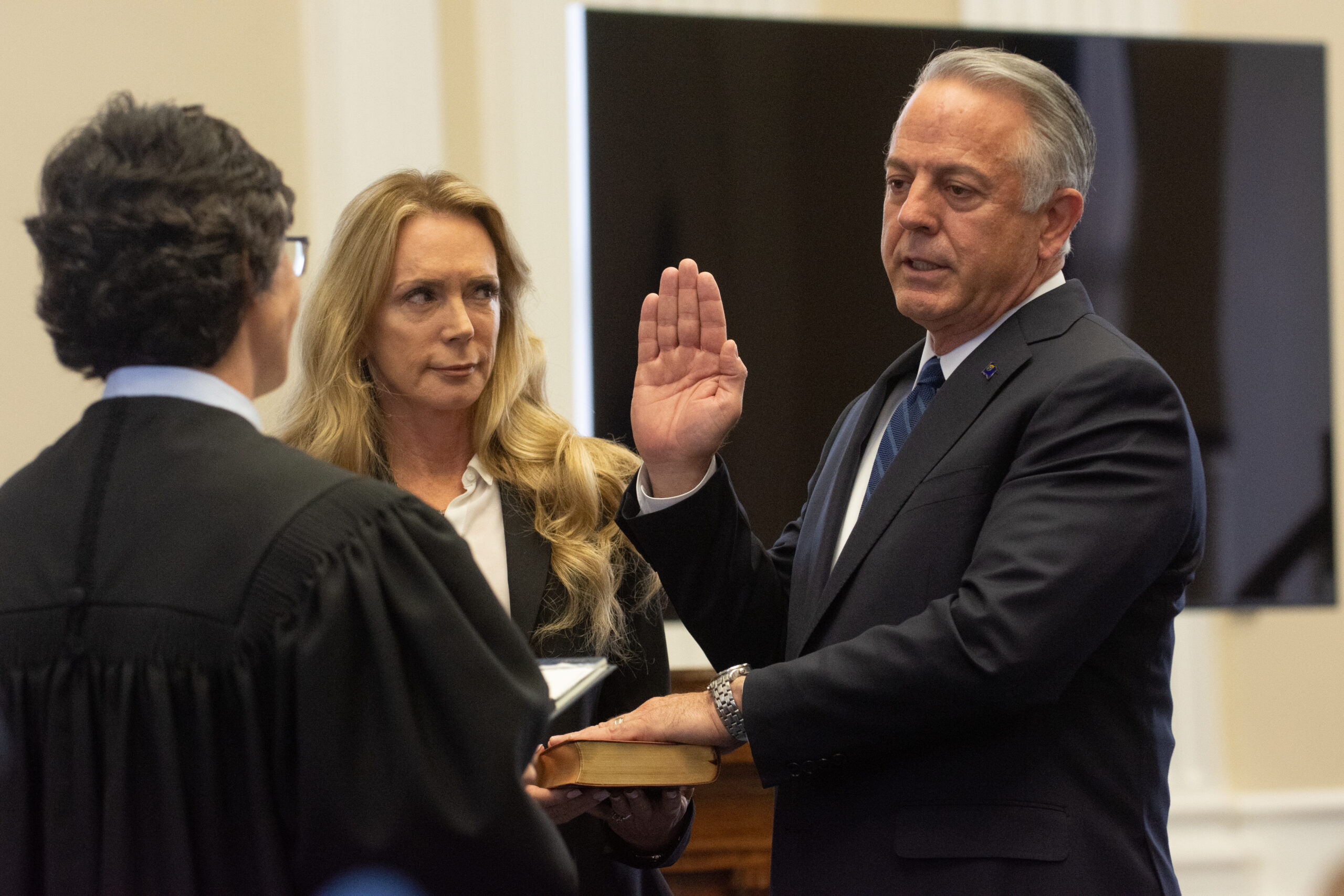 As one governor exits Carson City and another arrives, among the first order of business is the changing of the guard — and swapping top-level political appointees across nearly two dozen state bureaucracies with new leadership.
In 2019, Gov. Steve Sisolak — the first Democratic Nevada governor in 20 years — touted a degree of continuity with his Republican predecessor, Brian Sandoval, with seven top-level appointees held over the transition.
In 2023, in spite of Republican Gov. Joe Lombardo's fierce criticism of the Sisolak administration on the campaign trail, he kept even more. Ten out of the 17 cabinet appointments announced by Lombardo Friday were Sisolak holdovers (including two directors who can date their tenures back to Sandoval).
That number includes agency directors across a range of policy areas, including the Department of Education, the Department of Public Safety, and the Governor's Finance Office, which is charged with drafting the new governor's budget.
But perhaps as notable as those appointees who stayed are those appointees who were dismissed, as Lombardo looks to install new heads of environmental agencies — including the Department of Wildlife and the Department of Conservation and Natural Resources — as well as some economic agencies, such as the Governor's Office of Economic Development (GOED).
The top-level appointments announced through this week form only a fraction of the hundreds of appointments Lombardo will make in the coming months, as state law includes more than 230 separate entities filled by gubernatorial appointments.
In just the last week, Lombardo also announced a new head of the Department of Corrections, James Dzurenda, and a temporary replacement was announced for the state's insurance commissioner, Barbara Richardson, who stepped down at the end of December.
Lombardo has also not yet announced heads for the Governor's Office of Energy or the Department of Transportation, though the respective Sisolak appointees for each agency, David Bobzien and Kristina Swallow, announced their resignations in December.
The new governor will also gain an additional appointment on the state's gaming commission to fill the seat of Ben Kieckhefer — a former state senator who left the board to become Lomardo's chief of staff — as well as two seats on the Gaming Control Board.
Kieckhefer told The Nevada Independent on Friday that movement on major outstanding appointments would be made within "the next couple of weeks," including appointments to the state's gaming regulatory boards.
"I think we've got talented people who are new, I think we've got talented people who are staying on," Kieckhefer said. "And we're all going to be working collectively to advance Gov. Lombardo's agenda."
---
Sisolak Administration holdovers
Of the 10 names Lombardo kept from the Sisolak administration are among some of the largest state agencies in Nevada.
That includes Health and Human Services Director Richard Whitley, whose re-appointment by Lombardo makes him by far the longest-serving agency head in Nevada. First appointed by Gov. Brian Sandoval in 2015, Whitley was re-appointed by Sisolak in 2019 and has continued to lead the agency — with more than 6,100 employees and a biennial budget of nearly $10 billion between state and federal money — through the COVID pandemic.
But in that time, the agency under Whitley came under fire following a legislative audit that the state ignored squalid conditions for mentally ill patients in properties that were paid for by taxpayer dollars. Whitley launched an internal investigation into the matter that led to at least two resignations, including one related to false statements made to legislators.
Also sticking around is State Superintendent Jhone Ebert, the head of the Nevada's education department. Nominally less powerful than the county-level school district superintendent, the state superintendent still heads an agency developing learning standards and assessments, and teacher licensing.
Ebert, also a former Clark County School District administrator and senior deputy commissioner in the New York State Education Department, was appointed by Sisolak in 2019. She was also among the finalists in last year's search for a new Washoe County school superintendent, though the district ultimately hired an out-of-state candidate, Susan Enfield, last May.
Also among those kept around by the Lombardo administration are a handful of agencies tasked with shepherding the state's economy, finances and budget. That includes the head of the Governor's Finance Office (Amy Stephenson), which drafts the state's biennial budget for the governor to be voted on by lawmakers; the state's Department of Business and Industry (Terry Reynolds, another appointee dating back to Sandoval), a department covering agencies ranging from labor to housing to real estate; the state's Department of Taxation (Shellie Hughes) and the state's Division of Tourism (Brenda Scolari).
Other appointees from Sisolak's administration who will remain include: Major General Ondra Berry, head of the Nevada National Guard; George Togliatti, head of the Department of Public Safety; Julie Butler, head of the Department of Motor Vehicles; and Fred Wagar, head of the Department of Veterans Services.
New appointees
Among the 10 cabinet departments with new leaders already on deck, at least eight will see either career bureaucrats or longtime agency staffers take the helm.
One notable exception, however, is the appointment of James Settelmeyer to lead the Department of Conservation and Natural Resources, a state agency with a broad mandate ranging from forestry to water to environmental protection.
Settelmeyer, a rancher from Minden, served one term in the state Assembly before moving to the Senate, where he served three consecutive terms before being termed out in 2022. In that time, Settelmeyer rose to lead the Senate Republicans as minority leader in 2019 and 2021, a position from which he often worked to oppose the Democratic majority under Sisolak.
Separately, the Department of Administration will be led by Jack Robb, who currently serves as the deputy director of the Department of Wildlife, a position he has held since early in the Sandoval administration.
At the Department of Agriculture, the top job will be held by J.J. Goicoechea, the current state veterinarian (a position within the agriculture department). At the Department of Wildlife, the top post will go to Alan Jenne, NDOW's Habitat Division Administrator.
In one of few outside hires, Lombardo also appointed Tom Burns, formerly of the Vegas Chamber and the insurance firm Cragin & Pike, to lead the Governor's Office of Economic Development, a newer state agency charged with diversifying the state's economy.
And at the Department of Employment, Training and Rehabilitation (DETR) — which was roiled by a historic spike in unemployment insurance claims following pandemic-related shutdowns and unemployment — the directorship will be helmed by Chris Sewell, a six-year employee of DETR who has served as the agency's deputy director since mid-2021.
On Monday, Jan. 9, the state's transportation board unanimously approved Lombardo's appointment of Tracy Larkin-Thomason as the Nevada Department of Transportation (NDOT) director.
Though most recently a senior vice president at Intelligent Transportation Society of America, a Washington D.C.-based nonprofit advocating for the research and deployment of "intelligent transportation systems", Larkin-Thomason spent three decades at NDOT, including eight years as the department's deputy director for Southern Nevada.
On Wednesday, Kieckhefer confirmed to The Nevada Independent that longtime Las Vegas attorney Kirk Hendrick will fill an open seat on the state's three-member Gaming Commission and take over as the body's chair. He replaces Chair Brittnie Watkins, who took over the chairmanship after the resignation late last year of Sisolak's previous pick, attorney Brin Gibson. Read more on Hendrick's appointment here.
Correction: 1/6/23 at 4:35 p.m. - This article incorrectly identified Tom Burns, the CEO of St. Rose Dominican Hospital, as the GOED director; In fact, it is Tom Burns, of the insurance firm Cragin & Pike.
Updated: 1/9/23 at 3:13 p.m. - This article was updated to include the appointment of Tracy Larkin-Thomason as the director of the Nevada Department of Transportation.
Updated: 1/11/23 at 2:10 p.m. - This article was updated to include details on the appointment of Kirk Hendrick as chair of the Nevada Gaming Commission.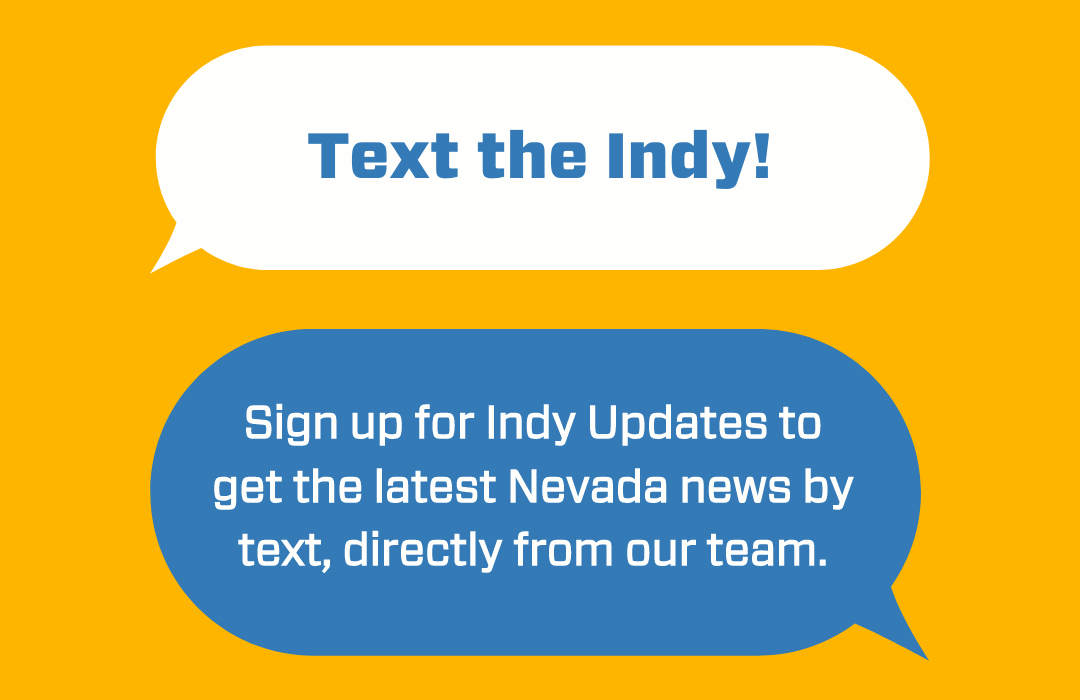 Featured Videos
Comment Policy (updated 4/20/2021): Please keep your comments civil. We reserve the right to delete comments or ban users who engage in personal attacks, use an excess of profanity, make verifiably false statements or are otherwise nasty. Comments that contain links must be approved by admin.