Development corporation to build UNLV's long-awaited medical school building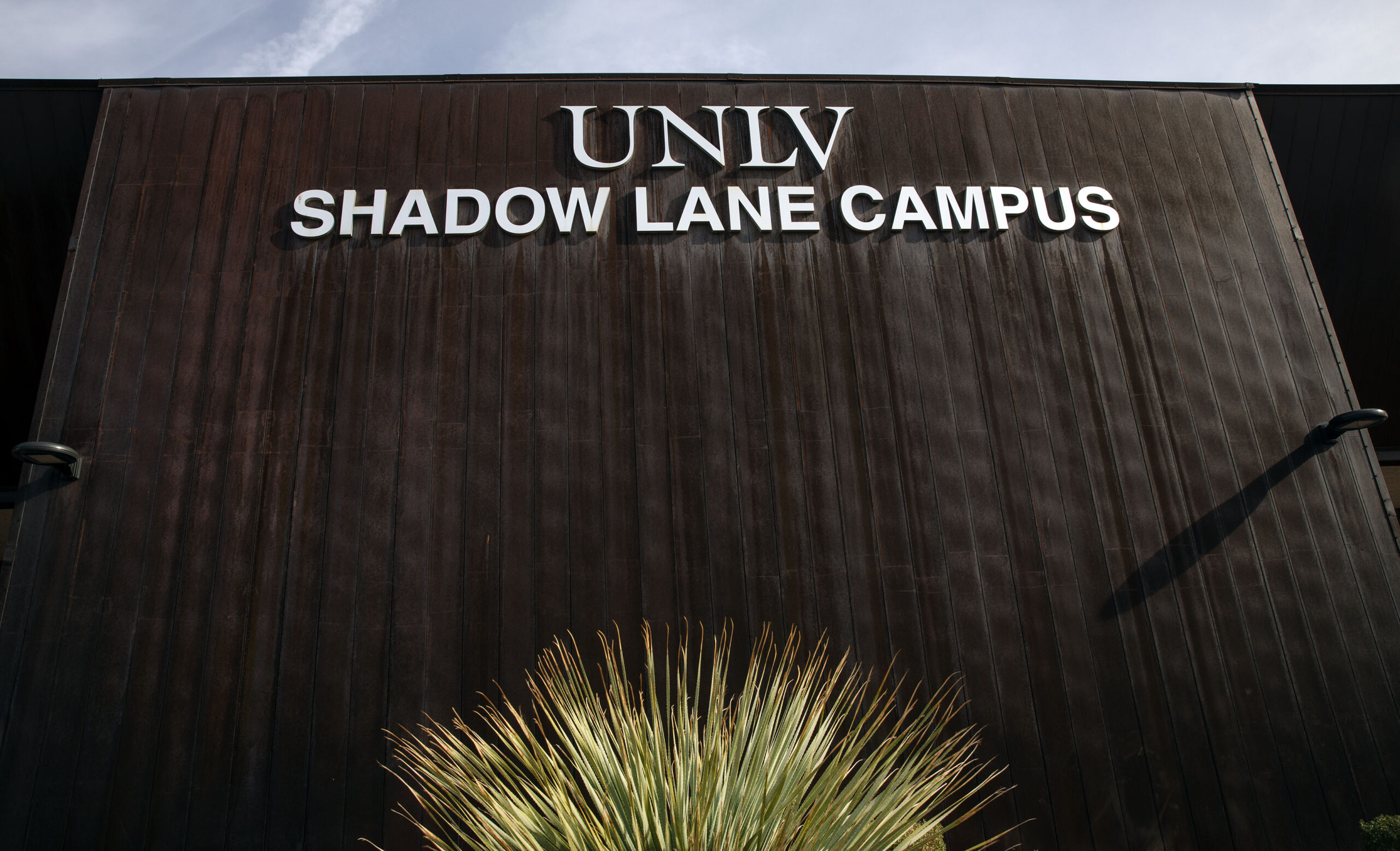 When Gov. Steve Sisolak announced more than $155 million in private funds for a centerpiece building at the UNLV Medical School last November, it was the end result of nearly a decade of negotiating over an edifice that had more than once been thrown into the waste bin.
It was a project that had lived, died and lived again. Visions of a grandiose, state-of-the-art facility were scuttled as ideas for a more modest library surfaced, all as donors committed millions before backing out, a university president rose and fell — and a fledgling medical school hung in the balance.
Yet today, its construction appears more likely than ever, with at least $180 million in private and public funds at the ready in a project the governor lauded as "monumental step forward" and a watershed moment for the state's "culture of philanthropy."
So how did it happen?
A brief history
For five decades, Nevada's only medical school has resided in Reno, tucked into the northern half of the downtown campus at UNR. But amid a backdrop of an ever-worsening physician shortage across Las Vegas — and a push to further legitimize the still-young UNLV — efforts to establish a new medical school in the south finally coalesced in 2014.
It was then that a planning dean, Dr. Barbara Atkinson, was appointed to head up the school's start-up phase as the regents looked to secure funding from the Legislature in the 2015 legislative session. That funding was eventually greenlit just as some of the largest obstacles — most notably the start of the accreditation process — were overcome through 2015 and 2016.
But even as the university secured land and state money for a massive proposed facility to house this new medical school — with plans envisioning a sprawling, $200 million, 200,000 square-foot, state-of-the-art building — little was ultimately set in stone.
As 2017 neared a close, uncertainty loomed as officials looked to extend deadlines indefinitely on a pre-construction contract in hopes the school would secure additional financial backers. By early 2018, tensions were flaring between UNLV's President Len Jessup and the Board of Regents. During a regent's meeting in March of that year, regents complained to Jessup that costs had ballooned to $238 million — more than twice the original estimate of $100 million.
All the while, fundraising continued to lag as UNLV brought in just $67 million by the time of the meeting.
Less than two weeks later, media reports surfaced that Jessup — now being pressured by Chancellor Thom Reilly to resign or be fired — was actively seeking a new job elsewhere. A day later, the Engelstad Family Foundation pulled its $14 million donation to the project, citing a condition that the money would only come through should Jessup stay on as university president.
By April 2018, Jessup was out as the university's president, leaving in an acrimonious divorce he said was brought on by the "personal and professional attacks" of system, Reilly and the regents.
With Jessup gone — alongside the Engelstad's money — plans were revised to a more modest 49,000 square-foot medical library at a cost of $57 million. But that, too, drew donor unease, and the plan was scrapped, according to an interview interim UNLV President Marta Meana gave the Las Vegas Review-Journal in late 2018.
By the middle of 2019, a new, seemingly final plan had emerged. To be financed through $128 million in bonds, UNLV would seek to build a classroom-bearing building of 140,000 square feet — a goldilocks option of the three plans to that point.
But, should current plans hold, it will likely never see the light of day.
To Build A Building
When Sisolak's announcement of more than $155 in funding for the school arrived just days before the Thanksgiving holiday, it came as something of a surprise. The regents had last moved over the summer to approve more than $100 million in bonds to pay for a new facility, but little more had surfaced before the governor's remarks.
For the philanthropic group that would eventually coalesce around funding a medical school, it had become clear that there would be no path forward through the traditional structures of the university system.
What changed? The addition of a development corporation.
Also called by the shorthand "Devco," development corporations function as a development middleman to public-private partnerships that have become common across American universities. Such corporations generally spearhead large or costly developments before handing over ownership of such a development to the university.
That would also be the case in Las Vegas, where, once construction of the massive med-school-centerpiece is complete, ownership of the building would transfer over to UNLV.
Kris Engelstad McGarry, a trustee of the Engelstad Foundation, a longtime donor to UNLV and an early supporter of the school's medical program, told The Nevada Independent that the key to securing the future of the fledgling medical program was to persuade the powers that be that a development corporation might provide a path forward.
"We knew there was a real need and it was something that we could help with. But we're continually hit with "no's" or why something couldn't work, and I think it took thinking outside the box to think 'what can we do to make it work,'" Engelstad McGarry said. "There has to be a yes out there somewhere, and we were really just chipping away until we figured out what that would be."
But for Engelstad McGarry — who had long been a vocal supporter of ousted President Jessup — part of the calculus behind the creation of the development corporation was the ability to side-step the existing institutional apparatus that, in her view, had so far strangled previous attempts at a medical school.
"For me, it became a matter of thinking around excluding [university leadership] in every way," Engelstad McGarry said. "Because it didn't appear that they wanted to partner with us, at least not in a way that we could do."
Pointing to a raft of vacancies of the system's top jobs — the chancellor, UNLV president and UNR president are or will soon be vacant or held by interim appointees — Engelstad McGarry said such uncertainty would make it "very difficult for them to make some kind of long-term building decision when they don't know who's going to fill in slots."
Still, because of the intervening holiday period, details of the project remain scarce even more than six weeks after Sisolak's announcement — though Engelstad McGarry said more details should become available by the end of the first quarter of 2020.
Even so, Warren Hardy, a former legislator who helped negotiate the new deal, said the use of a development corporation should help speed the process along once plans are set — plans that he says will be instrumental in the full establishment of the medical school.
"Anything we can do legislatively or from a policy perspective is important, but at the end of the day, it doesn't have an impact unless you have a facility like this to grow your own doctors, because at the end of the day, doctors are just like teachers," Hardy said. "They go, they get their education, they build their careers and ultimately everybody wants to go home. So if this is home, if this is where they got their education, this is where they'll come home to, this is where they'll stay."
The Nevada Independent is raising $200,000 by Dec. 31 to support coverage of the 2024 election.
Tax-deductible donations from readers like you fund this critical work.
If you give today,your donation will be matched dollar-for-dollar.
Give + Get Matched
Featured Videos