Joe Arpaio, former sheriff of Maricopa County, AZ, who was recently pardoned by President Donald Trump, spoke in Las Vegas on Saturday, Sept. 16, 2017, at the Las Vegas Country Club. He received a "Courage Under Fire Award" from the Citizen Outreach Foundation. (Jackie Valley/The Nevada Independent)
Clark County GOP cancels planned event with Arpaio, seeks 'less controversial speaker'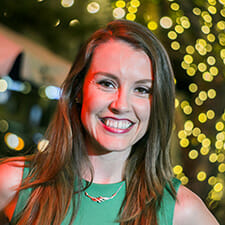 Michelle Rindels
March 14th, 2018 - 2:56pm
A planned high-profile appearance for controversial former Maricopa County Sheriff Joe Arpaio at the Clark County Republican Party's May convention has been shelved.
Party chairman Carl Bunce confirmed to The Nevada Independent that the 85-year-old Arpaio's planned speech at the party's convention on May 5 — the Cinco de Mayo holiday —  had been cancelled, and said the majority of the county party's executive board wished to obtain a "less controversial speaker" for the event. The news was first reported by conservative activist Chuck Muth.
Arpaio, who was defeated by Democrat Paul Penzone in the 2016 election after 24 years as sheriff of Maricopa County, has been a lightning rod of controversy over his treatment of inmates and focus on unauthorized immigrants. The lawman was pardoned by President Donald Trump last year after being found guilty of criminal contempt by violating a court order by continuing to target immigrants in patrols.
Bunce said the party was working on finding a new speaker for the convention and would know more next week.
Arpaio made an earlier appearance as a headliner at a Douglas County Republican Party fundraiser in February, and appeared in Las Vegas last September to accept an award from the conservative Citizen Outreach Foundation.
Arpaio announced his intention to run for Arizona's open U.S. Senate seat vacated by Republican Sen. Jeff Flake in January, and will face off against Rep. Martha McSally and Kelli Ward in the state's Republican primary.