Coronavirus Contextualized, 45th edition: More than a quarter of Nevadans vaccinated as Nevada again hits record low hospitalizations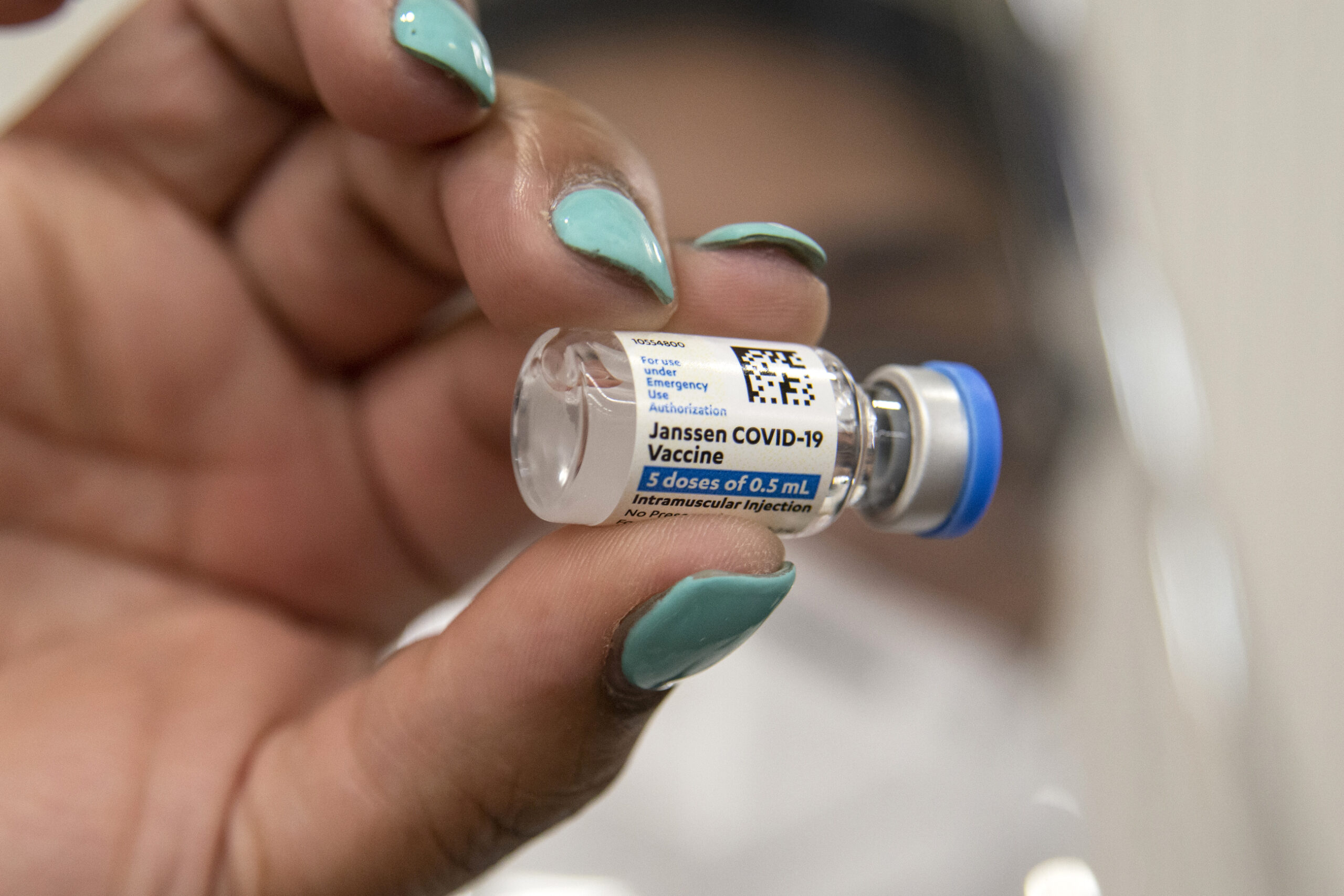 Welcome to the 45th installment of "Coronavirus Contextualized."
It's been nearly a year since the first installment of this series published on April 1, 2020. Since then, we have brought you the latest COVID-19 numbers in Nevada — including confirmed cases of COVID-19, people tested, hospitalizations and deaths and provided context to them — on a near-weekly basis. You can view the prior editions of "Coronavirus Contextualized" here.
Moving forward, we plan to continue providing you the latest data you need to know about COVID-19 in Nevada through this series for as long as necessary. However, as the trends in the data stabilize, we will be moving to publish installments of "Coronavirus Contextualized" on a semi-regular basis. What that means: This series will still publish on Fridays but we may occasionally skip a Friday or two if there are no new trends to report.
Don't fear though: You'll still be able to continue to find the latest data daily on our COVID-19 data page and on Twitter. As always, you can reach out to [email protected]ndy.com with any questions.
Below, in this week's edition, we take a look at the latest COVID-19 trends as the state prepares to open up vaccine eligibility to all Nevadans 16 and older in just a little over a week.
Cases and test positivity
The number of new COVID-19 cases reported each day in Nevada dropped to its lowest level since mid-June this week. That means cases are finally lower than their lowest point in September, before the fall surge.
As of Thursday, an average of 252 cases were reported each day over the last seven days, down from 378 last week. On Tuesday, they were even lower at 239. Cases have not been that low since June 17, when the seven-day average was 234. 
At the peak of the case surge this fall, the seven-day average was 2,736, on Dec. 10. The low point before cases started to increase in mid-September was 267.
Caleb Cage, Nevada's COVID-19 response director, said on a press call this week that the state will continue to monitor the data as it prepares for a transition to local control of many COVID-19 health and safety measures — not including mask wearing and social distancing — but that the trends are looking up.
"We know that there are some hopeful signs right now and some reasons to believe that the vaccine is having a significant impact on our ability to stop or slow the spread of this virus," Cage said.
Since the beginning of the pandemic in March, there have been 302,250 COVID-19 cases reported statewide. Three percent of those cases, 9,503 have been diagnosed in the last month, and half a percent, or 1,764 cases, have been reported in the last week.
One in 10 Nevadans has tested positive for the virus since the beginning of the pandemic.
Nevada's test positivity rate, which looks at the percentage of tests or people coming back positive out of the total tested, also continues to decline.
As usual, we'll look at two different methods of calculating test positivity below, using both individual people and a metric known as testing encounters.
Starting with the number of new reported people who tested positive for COVID-19 out of the total number of new reported people tested each day, the state's seven-day average test positivity rate was about 9.9 percent as of Thursday, down from 14.4 percent last week and significantly down from a high of 45.9 percent on Dec. 13. Before the fall surge, the test positivity rate was 9.2 percent.
One of the drawbacks, however, of looking at test positivity using individual people is that some people are tested repeatedly. Someone who tested negative four times but tested positive on their fifth time would be counted as a new positive person but not a new person tested. (In other words, they would be counted in the numerator but not the denominator.) That's why the test positivity rates calculated this way look so high.
Another way of looking at test positivity, as we have noted each week, is to examine test encounters, or the number of individual people tested each day. This method of looking at test positivity excludes duplicate samples collected the same day but accounts for people who are tested repeatedly on different days.
It is not possible to independently calculate the test positivity rate based on test encounters because the state only reports the number of positive cases, not the number of positive test encounters. However, the state does provide this number, calculated as an average over a 14-day period with a seven-day lag. As of Wednesday, that number was 4.5 percent, down from a high of 21.6 percent in mid-January and finally under the 5 percent threshold recommended by the World Health Organization for reopening. The last time test positivity was this low was mid-June.
Whichever method you use, the trend is still the same: Statewide test positivity continues to decline.
Since the beginning of the pandemic, about 1.5 million people — roughly 1 in 2 Nevadans — have been tested for COVID-19, and there have been more than 2.9 million individual testing encounters.
Vaccinations
More than a quarter of Nevadans are now either fully or partially vaccinated against COVID-19.
Since vaccinations started in December, 1,214,518 doses of the COVID-19 vaccine have been administered in Nevada, up from 1,062,287 last week. In total, 776,760 people have received at least one dose of the COVID-19 vaccine and 433,856 people have been fully vaccinated.
That means that 25.2 percent of Nevadans have been either fully or partially vaccinated. In total, Nevada has received more than 1.5 million doses of the vaccine for distribution.
According to the CDC, Nevada has received the 8th fewest doses per capita of any state — the state was at 7th last week — at 49,075 per 100,000 residents. Alaska has still received the most doses per capita at 75,090 per 100,000. The federal government has told state officials that it is using the 2018 American Community Survey population numbers, which may not accurately reflect Nevada's current population, to allocate doses to states.
Nevada has slightly fallen in the national ranking of doses administered per capita by each state this week. It now stands at having administered the 35th most doses, down from 32nd last week. Nevada also continues to rank 16th for doses administered as a percentage of doses received, at 80 percent.
Among the counties, White Pine County still has administered the most doses per capita, at about 6,500 vaccines administered per 10,000 residents, followed by Mineral County at 5,700 and Churchill at 4,100. Clark County now ranks 8th, up from 9th, at 3,700, while Washoe still ranks 6th at 3,800. In this ranking, the Quad Counties — that is, Carson City and Douglas, Lyon and Storey counties — and Nye and Esmeralda counties are grouped together because they are coordinating vaccine distribution efforts.
It's also important to note that these numbers are a rough approximation, as shots are reported based on the county where they were administered, not where the person they were given to lives.
For more on the vaccination process in the state, read our vaccine Q&A here.
Deaths
The number of new COVID-19 deaths reported each day is slightly down from last week though the level of deaths being reported each day is still much higher than it was at the last low point in October.
As of Thursday, 9 deaths were being reported on average each day over the last seven days, down from 11 last week and a high of 45 on Jan. 14. At the last low point on October 27, an average of 4 deaths were being seen each day.
Over the last seven days, 60 new COVID-19 deaths have been reported across the state, including:
40 in Clark County
5 each in Carson City and Nye County
4 in Washoe County
3 in Lyon County
2 in Douglas County
1 in Lincoln County
Since the beginning of the pandemic, there have been 5,217 deaths from COVID-19. In the last month, 284 deaths from COVID-19 have been reported statewide, about 5 percent of the deaths reported statewide since the beginning of the pandemic.
Pershing County continues to have the highest number of deaths per capita in Nevada, with 30 deaths per 10,000 residents, followed by Carson City at 22 and Nye County at 21.
Hospitalizations
COVID-19 hospitalizations hit a new record low of 273 on Wednesday, the last day for which data is available.
That's down from 331 last week. The previous record low number of hospitalizations earlier this year, 316, was reported on May 30. Hospitalizations have been fluctuating between 273 and 331 for the last two weeks.
"The declines in confirmed COVID-19 cases have continued in week 13, although the rate of drop is slowing," the Nevada Hospital Association noted in its weekly report this week.
County by county
Two of the state's 17 counties, Douglas and Lincoln, are considered at elevated risk for the spread of COVID-19 according to state criteria as of Thursday.
Counties are considered at risk for elevated spread of COVID-19 if they meet two of the following three metrics:
The average number of tests per day per 100,000, calculated over a 14-day period. If this number is less than 100, a county could be considered at risk.
The case rate per 100,000, calculated by taking the number of cases diagnosed and reported over a 30-day period. If this number is greater than 200, a county could be considered at risk.
The case rate per 100,000 and the test positivity rate, calculated over a 14-day period with a seven-day lag. If the case rate is greater than 50 and the test positivity rate is greater than 8.0 percent, a county could be considered at risk.
Douglas County is flagged for a too high case and test positivity rate, while Lincoln County is flagged for a too low test rate and a too high test positivity rate.
Carson City continues to have the highest case rate in the state at 309 cases per 100,000 residents in the last 30 days. Washoe County comes in second at 267 followed by Lyon County at 238. Three other counties — Douglas, Clark, and Churchill — have elevated case rates but are not flagged for elevated disease transmission because it is the only one of the three criteria they meet.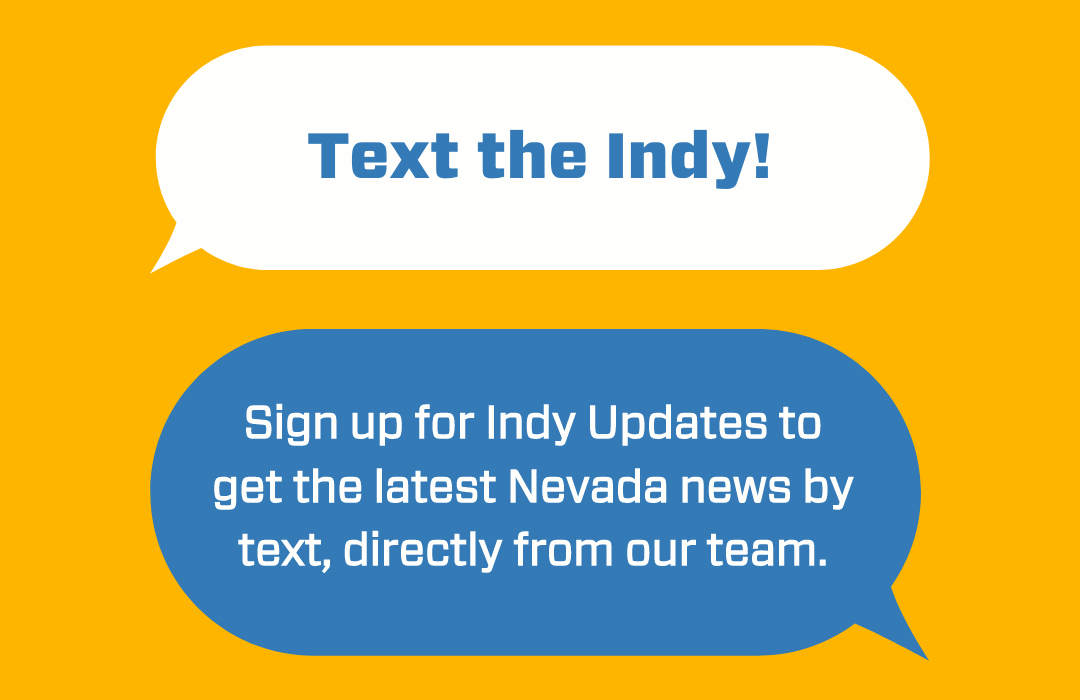 Featured Videos
Comment Policy (updated 4/20/2021): Please keep your comments civil. We reserve the right to delete comments or ban users who engage in personal attacks, use an excess of profanity, make verifiably false statements or are otherwise nasty. Comments that contain links must be approved by admin.