Day of reckoning: Nevada voters remembered all they suffered the past two years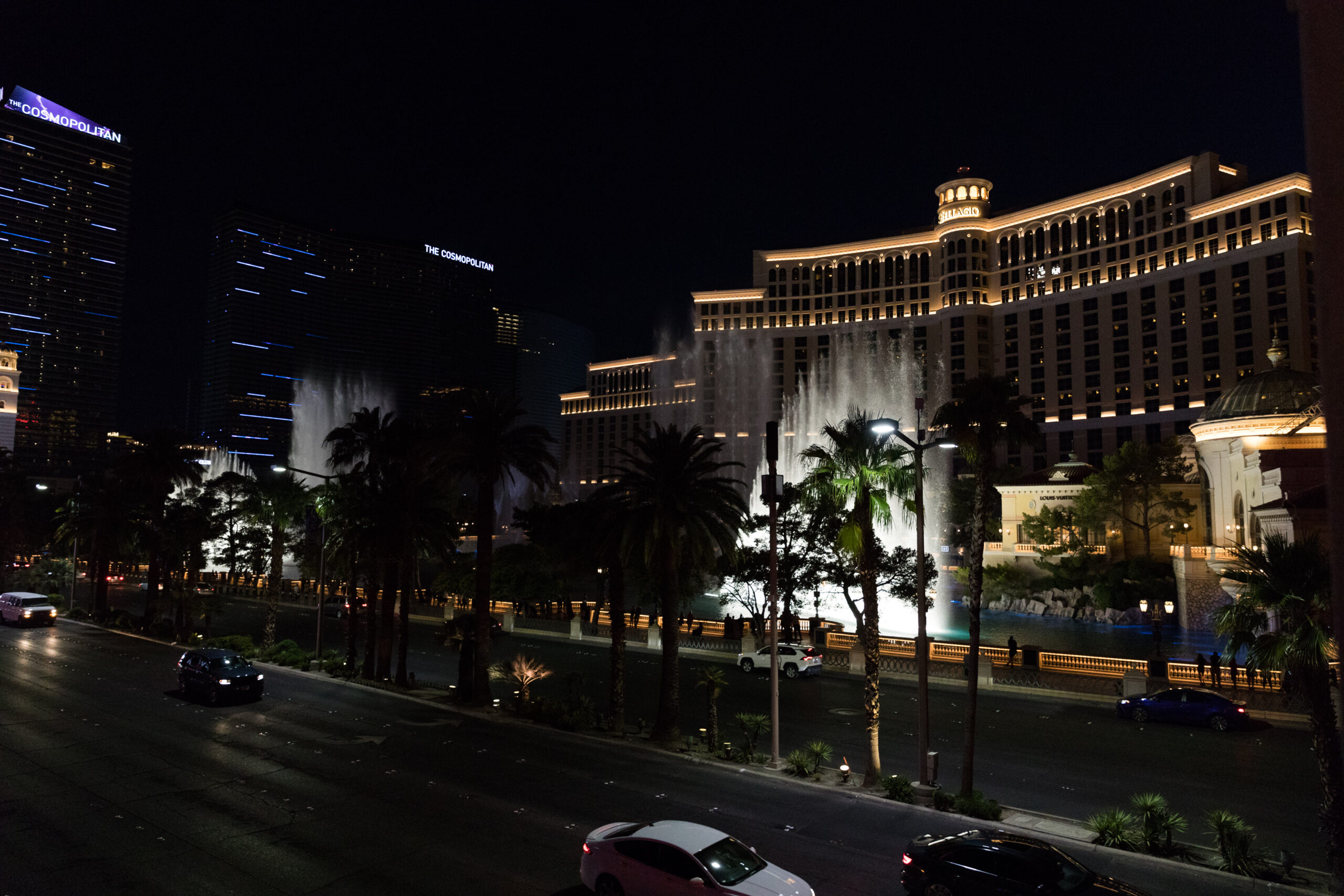 This is the first election in which me and a lot of partisan voters like me did not vote based on policy priorities and/or party affiliation. The formative events of the past few years and how they affected us, our families, and our communities largely informed how many of us voted: the COVID-19 pandemic and the government's response, social unrest across the country arising out of anger toward the police over negligent policing, the birth of the "Big Lie" and the riots at the U.S. Capitol that followed, and the political turmoil that was precipitated by each all made their mark.
The wounds caused by the anxieties, pain, hardships, and losses we experienced together over the past few years laid the foundation for how I thought about each candidate on the ballot. No matter how much the politicians and PACS wanted to talk about abortion rights or the economy or some other wedge issue, I think this election was for many an expression of the collective trauma they have experienced — and about a desire to hold those they believe responsible accountable.
Additionally, candidates who were election deniers, embraced the "Big Lie", and defended Donald Trump's inexcusable disdain for the rule of law caused significant injury to people from all walks of life because their words and actions undermined the safety and security we have always had in the certainty that, no much how much we advocate for and/or disagree over issues we care about, we could trust voters — and trust our system for settling disputes and sharing power. Their rhetoric caused confusion and anger and led to violence. That violence in turn led to deep anxiety amongst voters about the health and well-being of our system of government.
Perhaps that is part of the reason Question No. 3 prevailed. "The rise in split-ticket voting shows that Americans have a real preference for moderates when they are on the ballot. Yet the system that both major parties use to pick their candidates may ensure that this choice won't be on offer when it counts most, in November 2024." See: The Atlantic, "How Moderates Won the Mid-terms," by Yascha Mounk (Nov. 9, 2022). When voters believe the election system is broken because the people who keep getting elected are too extreme, don't share their values, and appear to be saying and doing things that are destructive to our peace and safety as a society, most voters are going to vote to change the system.
But, in addition to voting to change the system, Nevada voters soundly rejected the MAGA ideology of grievance and victimhood and deemed most of the election deniers on the ballot disqualified to hold public office. This meant that many people voted against the candidate their party nominated for office or voted for none of the above. Without appearing to spike the ball too hard in the wake of this electoral reckoning, I will say that it was particularly vindicating to see Attorney General Ford win Washoe County, my home county, by nearly 15 points (26,187 votes) — especially because my party took the extraordinary action of publicly slandering, censuring, and condemning me in retaliation for publicly supporting him. For me and my Republican friends who endorsed Ford and opposed the slate of election deniers the Republican party put forward, it was the right thing to do. And a vast majority of concerned Nevada voters within our respective communities agreed with us.
However, many of those voters split their ticket, voting to retain Democratic Senator Cortez-Masto while at the same time voting for Republican Governor-elect Lombardo.
Why?
In my view, it was not the issue of abortion post-Dobbs that influenced voters' decisions to split their ticket. Cortez-Masto spent much of her campaign against Republican challenger Adam Laxalt championing pro-abortion rights, while Lombardo was relentlessly attacked by Gov. Sisolak and his allies for being steadfastly pro-life and supporting pregnancy crisis centers. I believe voters split their tickets as a form of accountability. It is that, not a particular policy position or political party agenda, which drove these voters.
As with other election deniers and MAGA promoters on the ballot, Laxalt was held accountable by ticket-splitters for being the chief architect of the "Big Lie" in Nevada, as well as for his close association with the reckless rhetoric and actions of Mr. Trump. Meanwhile, Gov. Sisolak was held accountable for his heavy-handed and economically devastating response to the COVID-19 pandemic.
While many voters understood in 2020 that the issues our state faced during the global pandemic were unprecedented (and gave many state leaders the benefit of the doubt regarding decisions they made), they now remember the wounds they sustained as a result of the often unfair and/or inept responses of the governor. They used their vote on Election Day to hold him accountable for what they believe he did — or what they believe he should have done, but did not.
As the pandemic policies continued month after month, the governor seemed grossly out of touch with what was going on in the lives of the people who were daily being affected by his decisions. Yes, the governor tweeted a lot about his efforts to protect public health, but tweeting is not a policy solution — or a meaningful way to connect with families. The response to this lack of emotional IQ showed up in the split-ticketing: Many of the candidates who prevailed seemed to better understand how voters were feeling and focused their campaign messaging accordingly.
In my work as an employment and labor lawyer, I saw firsthand the agony Nevada employers and employees endured as businesses were shut down and various mandates were imposed on communities across the state in what often seemed a random and inconsistent approach. What science knew about the disease and what we did about it seemed to shift with each passing day, amid rising infections and an increased death toll, and all of it agitated people and political forces alike. The governor was a terrible communicator during this time of crisis. Many of us remember the awkward press conferences and stilted public announcements. Every press conference raised more questions than it provided answers. As a consequence of the governor's inconsistent treatment of different organizations and businesses and confusing messaging, I spent 12 to 14 hours a day on the phone with employers and employees attempting to help them understand what their government was asking them to do — and why. These employers and employees endured months of anxiety caused by perpetual uncertainty and arbitrary inconsistency.
As the special master tasked with gathering facts about the collapse of Nevada's unemployment system, my staff and I read tens of thousands of emails from people who were struggling to pay their bills and feed their families. I can't understate the depth and breadth of the suffering unemployed people expressed in those emails. To add insult to injury, many were stuck in an antiquated unemployment benefits management system that was understaffed and lacked sufficient resources to address the tsunami of unemployment claims filed by the 30 percent of Nevadans who were unemployed as a result of the governor's decision to shut down the economy. I am confident that many people who suffered through this experience and who might have otherwise voted for the incumbent governor did not forget the frustration they felt with a state government that did not appear to care about their suffering — or that was completely unequipped to do so.
Likewise, students, families and teachers were traumatized by the governor's response to the pandemic. As a lawyer who does a lot of work for public charter schools, I had a front row seat to witness teachers, school leaders, students, and families suffer through nearly two academic years, especially in Clark County. The learning losses during these years will likely never be recovered and will have an indelible impact on that cohort.
The workload of educators during the pandemic doubled. The demands on working parents to be part-time educators while working to support their families was crushing. The mental health and well-being of students was frayed as they tried to navigate the threat of the global pandemic and the policies related thereto, make sense of world events, and stay focused on their studies. Rightly or wrongly, many believed the governor had the power and responsibility to do more to address education and keep schools open during the pandemic. Because he didn't, many who may have otherwise voted for him, voted for Lombardo, who premised a lot of his campaign on fixing education in Nevada.
And, in my legal work representing law enforcement and other first responders, I watched many brave men and women put the health, safety, and well-being of the community ahead of their own health and safety as they battled against the disease and tried to keep the public peaceful and secure during a time of great anxiety. Many, especially those in law enforcement who work for the state, did not feel appreciated by the governor and those who worked for him. They consistently felt disrespected, left state service (leaving a record number of vacancies), and no doubt overwhelmingly voted on the basis of having little to no confidence in the governor in the weeks that led up to the election.
Personally, like many other parents during the pandemic, I had to find ways to reassure my children that everything was going to get back to "normal" even when I did not have any confidence that there was a "normal" to which to return. I remember naively thinking in March 2020 that the pandemic was only going to last two weeks. I thought all we had to do was quickly "flatten the curve" and then we could get back to the way it was before the shutdowns and directives. I have never been more wrong about anything.
Furthermore, as a pastor of a diverse multicultural church, I found myself, along with many other pastors, in a conflict with our governor regarding his directive closing churches. I will always remember April 8, 2020. This was the day Gov. Sisolak issued one of the most restrictive orders in the country — "DECLARATION OF EMERGENCY DIRECTIVE 013" — wherein he shut down houses of worship a few days before Easter. The declaration was overbroad, unnecessary, and not narrowly tailored in a way that would accomplish what should have been our shared goal of preventing the spread of disease and death without violating the rights of communities of faith. Unfortunately, when several hundred pastors raised concerns about the directive with the governor, they were summarily ignored.
If a Nevadan could safely gamble at a casino, take their car to a fast-food drive through, congregate at a Costco, assemble in mass at a supermarket parking lot, or go to work at a professional office, construction site, or distribution warehouse with appropriate PPE and comply with other CDC social distancing guidelines, then why couldn't houses of worship be permitted to do the same? The governor had no convincing answer to this question because there was and is nothing that makes a manager of a supermarket, foreman on a job site, or office manager, wiser or more capable than a faith leader when it comes to providing for the safety of those they are charged to serve. The governor's disposition was that he knew what was best and pastors should shut up and fall in line with his edicts.
I still find it unbelievable that our state government would question, either expressly or otherwise, whether churches and church ministries were "essential" during a global pandemic. The governor seemed to disregard all the important things that churches and ministries do to serve people, especially during times of crisis. Rather than treat Nevada's communities of faith and their leaders as partners in protecting the health and safety of people in our community, the governor treated us like idiots and adversaries. The way the governor dealt with houses of worship was the most heavy-handed and arbitrary approach to a public crisis I have ever witnessed in my life.
And: Just in case our communities of faith had forgotten the disdain the governor showed them during the pandemic, the governor reminded them a few weeks before the election — by using state resources to attack faith-based pregnancy centers. The governor mistakenly believed that his advocacy for abortion rights would overcome the churning emotions of people who suffered greatly during the pandemic. He paid for it: Last week was a historic loss for a Nevada governor because no incumbent governor had lost a general election in Nevada in nearly 40 years.
There is a common saying in our culture that goes something like, "You reap what you sow." This means that your present reality is determined by your past decisions or actions. For the slate of Republican election deniers and Nevada's pandemic governor, the 2023 election was their day of reckoning at the hands of voters.
Jason D. Guinasso is the managing partner of law firm Hutchison & Steffen's office in Reno. He is a litigator and trial attorney who also maintains an appellate practice, which includes petitions for judicial review of administrative decisions, extraordinary writs, and appeals to the Nevada Supreme Court. He also is legal counsel for the Reno/Fernley Crisis Pregnancy Center and an associate pastor at Ministerio Palabra de Vida where he serves a diverse multicultural church.
The Nevada Independent is raising $200,000 by Dec. 31 to support coverage of the 2024 election.
Tax-deductible donations from readers like you fund this critical work.
If you give today,your donation will be matched dollar-for-dollar.
Give + Get Matched
Featured Videos