Despite market declines, NV gaming revenue kept afloat by high baccarat hold in September
Nevada sees its 31st straight billion-dollar revenue month despite declines in nearly all major gaming markets.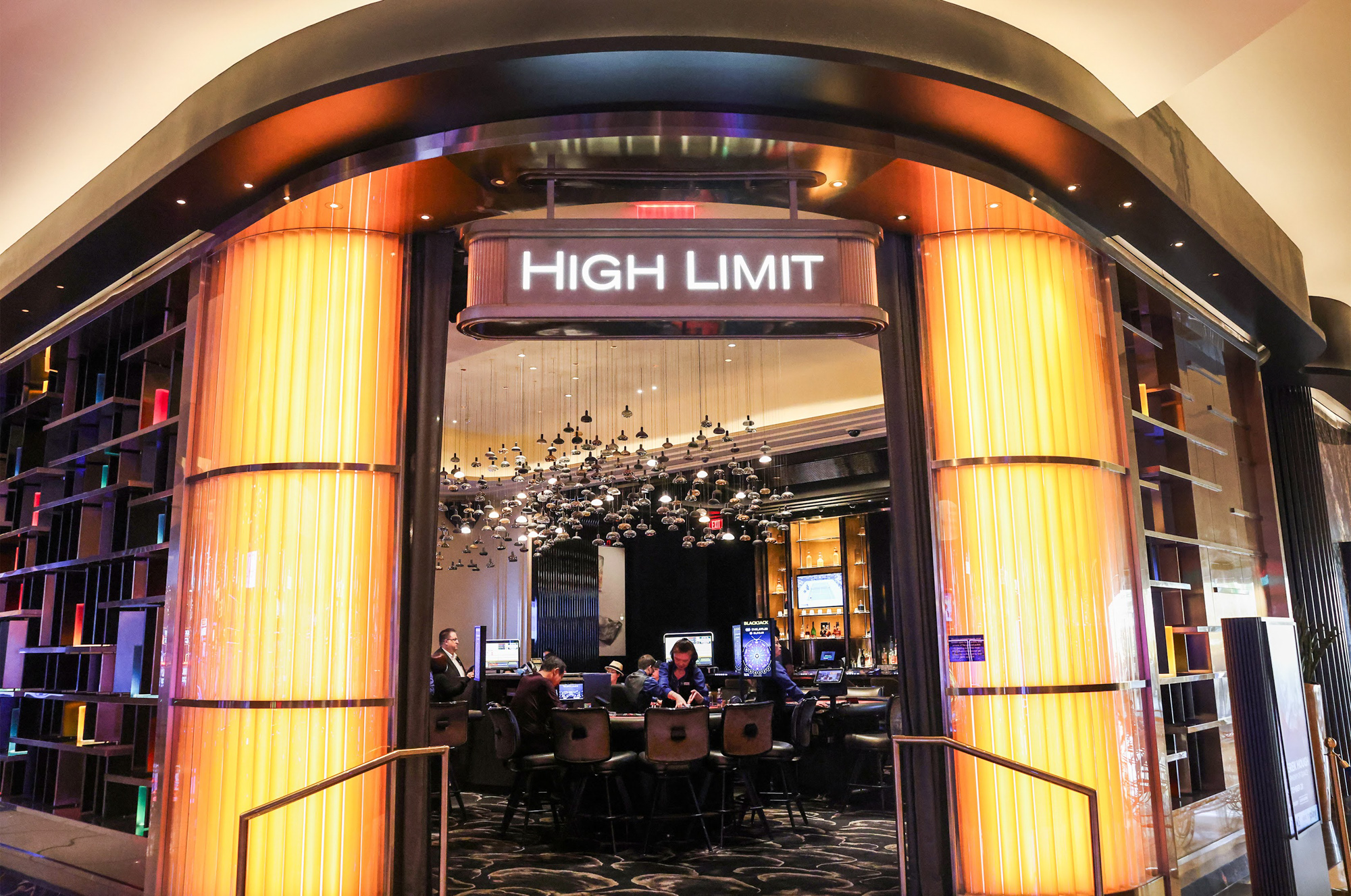 Without the Strip's high-end baccarat action and slot machine revenue from casinos in Laughlin, September gaming revenue for Nevada could have looked much different.
Instead, the state saw its 31st consecutive billion-dollar gaming revenue month with casinos collecting more than $1.27 billion in September, the Gaming Control Board said Tuesday. The figure marks a 1.7 percent increase from a year ago and is more than 20 percent higher than the same month in pre-pandemic 2019.
Nevada is so far trending 3.4 percent ahead of 2022's single-year revenue total of $14.8 billion.
But other than the Strip and Laughlin, every significant reporting market in Clark and Washoe counties saw significant year-over-year gaming revenue declines in September.
Analysts said September 2022 gaming revenue was one of the year's strongest months, especially in Northern Nevada. Sparks casinos set a single-month gaming revenue record while South Lake Tahoe casinos bounced back a year after the devastating Calder Fire in California closed casinos over the Labor Day weekend in 2021.
In Clark County, downtown Las Vegas casinos saw a revenue dip of almost 7.9 percent while the Boulder Strip, which includes Henderson, was down 9.4 percent. Reno's casino market dropped 7 percent.
Sparks, which benefited from the past year by the opening of Legends Bay Casino, saw its first gaming revenue decline in 13 months with a decrease of more than 6.7 percent.
The Strip's September gaming revenue total of $741.2 million, a 6.9 percent increase from 2022, was helped by $147.4 million from baccarat play — an 87.8 percent increase from a year ago.
The baccarat figure accounted for 20 percent of the Strip's revenue total and offset a 6.4 percent revenue decline from slot machines. Strip table game revenue, which included baccarat, was up 26.3 percent.
Betting on baccarat declined 3.2 percent to $62.5 million from a year ago, but the percentage of wagers that casinos won from gamblers was 22.2 percent, nearly double the hold percentage from September 2022.
Deutsche Bank gaming analyst Carlo Santarelli noted that the Strip's September results beat all his previous estimates, but were driven entirely by baccarat.
"While the 6.9 percent growth was better than our forecast, and likely better than most expectations, it is important to keep in mind the impact of baccarat hold on the year-over-year comparison," Santarelli wrote in a research note to investors.
He suggested that by normalizing the low hold percentage from a year ago and because of this year's unusually high hold percentage, "gaming revenue [on the Strip] would have been down 3.2 percent."
In Laughlin, September's gaming revenue from the Colorado River community's eight casinos was $41.6 million, an increase of 6.4 percent from last year. Slot machine revenue of almost $38 million was up 6.6 percent from a year ago while wagering increased 5.3 percent to $452.8 million.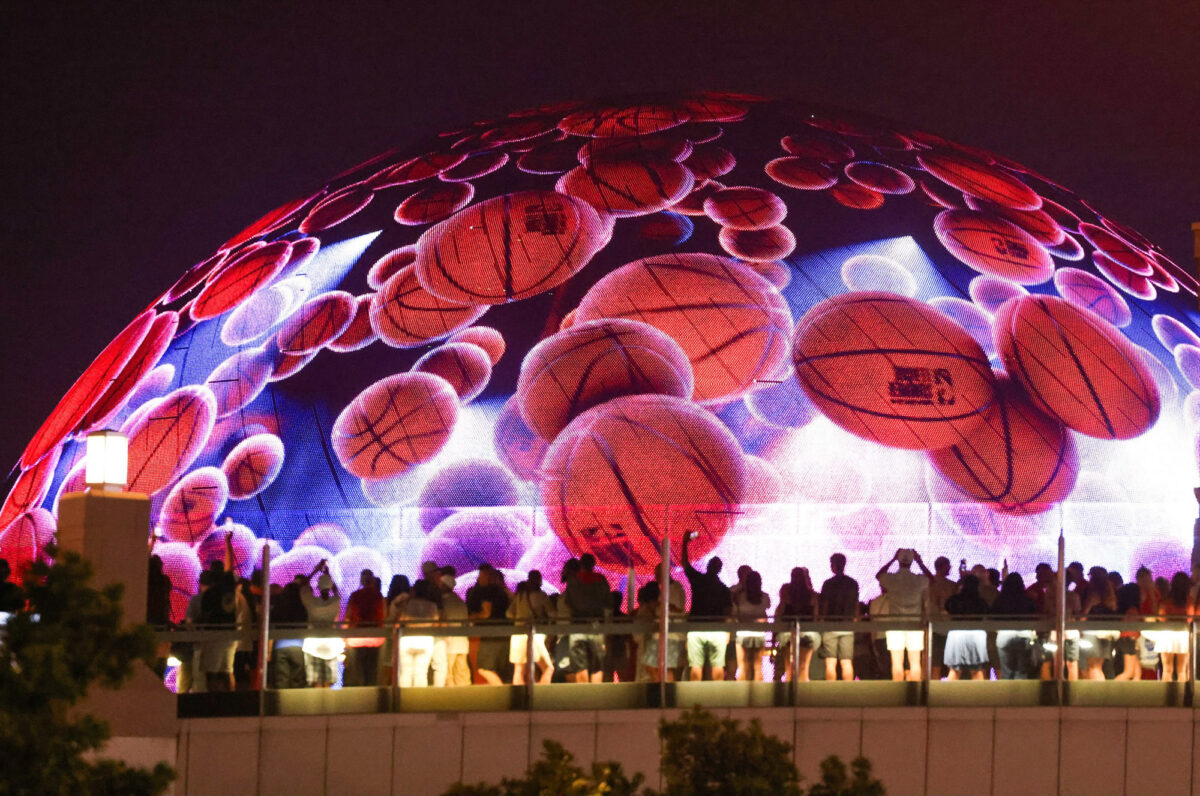 A busy month on the Strip
Michael Lawton, the control board's senior economic analyst, said the Strip totals benefitted from a busy calendar of special events and one additional weekend day.
On the month's final weekend, Allegiant Stadium hosted the Las Vegas Raiders' home opener with the Pittsburgh Steelers that saw a majority of the 65,000-seat venue packed with fans decked out in black and yellow.
Also, the $2.3 billion Sphere in Las Vegas hosted its first two sold-out U2 concerts in the 17,500-seat arena.
Visitor volume on the Strip was relatively flat compared to a year ago, according to the Las Vegas Convention and Visitors Authority. The market saw 3.33 million visitors during the month — roughly 18,300 fewer than a year ago.
Convention attendance rose 9.5 percent because of the 32,000 attendees coming to the packaging and processing business-oriented PACK Expo at the Las Vegas Convention Center. The tradeshow wasn't in Las Vegas a year ago.
Hotel occupancy in Las Vegas was 82.6 percent for the month, down less than 1 percent, but the average daily room rate was $201.50, an increase of 7.7 percent. Las Vegas has almost 152,000 hotel rooms with the opening of Fontainebleau Las Vegas in December expected to bring another 3,700 rooms to the market.
Sports betting revenue statewide declined almost 12 percent to $62.3 million year over year, while wagering totaled $811.3 million, an increase of 6.6 percent. The sportsbooks' hold percentage on bets fell by roughly 2 percent to almost 7.7 percent.
Mobile sports betting accounted for 66.4 percent of total wagers.
Gaming tax collections for the fiscal year through Oct. 30, which were generated by September's revenue totals, are $333.4 million through four months, an increase of 1.1 percent compared with this point last year.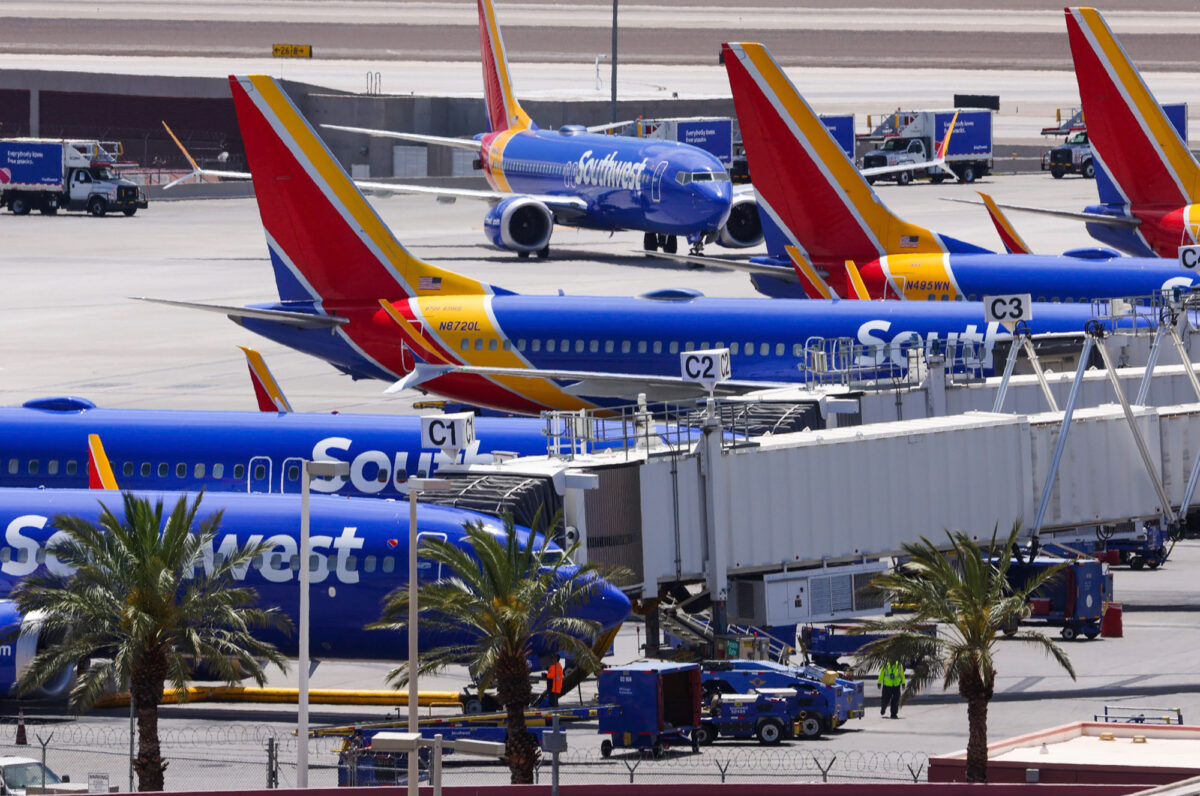 Reid Airport continues its pace
Harry Reid International Airport remains on track to break last year's record 52.6 million passenger count, although the pace slowed for the second straight month.
The facility saw nearly 4.8 million passengers in September, a less than 1 percent increase from a year ago – a difference of 31,712 passengers. Still, the result was that September 2023 was a record for the month.
Through the first nine months of 2023, Reid Airport has seen more than 42.5 million passengers, 10.3 percent more compared to the same nine months in 2022.
Southwest Airlines has seen more than 15.2 million passengers through September, accounting for almost 36 percent of the airport's passengers. The airline has seen a 13.5 percent increase in total passengers this year.
Meanwhile, international travel in and out of Reid has grown year-over-year, but the passenger volume is still below pre-pandemic levels. The airport saw 276,550 international air travelers in September, up 6.9 percent from a year ago. Through nine months, international travel has totaled almost 2.4 million passengers, nearly 33 percent ahead of 2022.
However, September's international total was almost 15.2 percent below pre-pandemic September 2019 while the nine-month total was 16.3 percent below the first nine months of 2019.
Updated at 11:48 a.m. on 10/31/2023 with Las Vegas visitor totals.
The Nevada Independent is raising $200,000 by Dec. 31 to support coverage of the 2024 election.
Tax-deductible donations from readers like you fund this critical work.
If you give today,your donation will be matched dollar-for-dollar.
Give + Get Matched
Featured Videos