Election 2018: The final list of candidates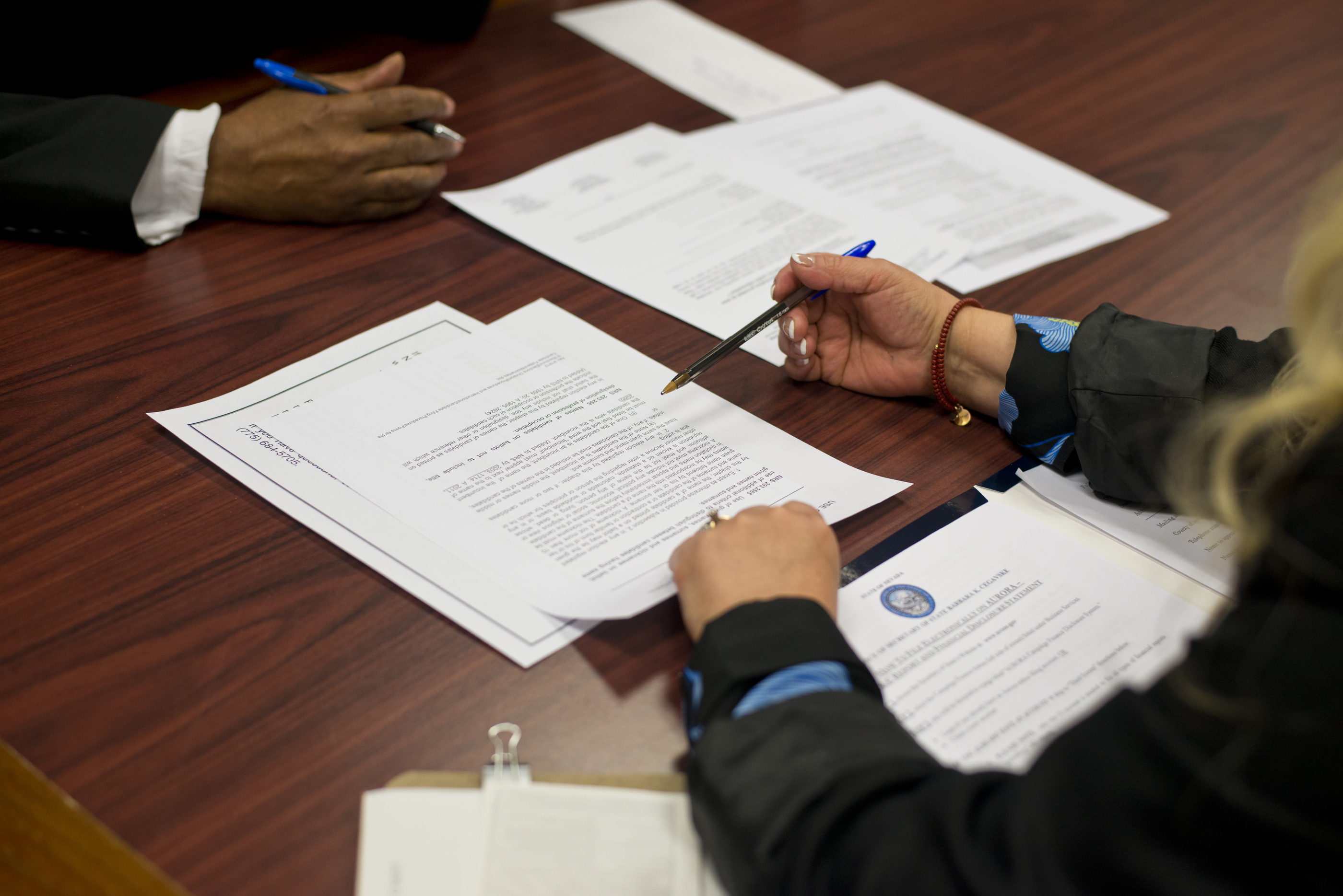 After months of political maneuvering and campaigning, candidate filing for most of the offices up during the 2018 midterm elections has finally arrived.
Filing for races from the U.S. Senate down to the Washoe County School Board runs from March 5 until March 16, and The Nevada Independent will be keeping you posted on who has filed for some of the banner statewide and local races this fall. You can also individually view candidate filings through the Secretary of state, the Clark County registrar and the Washoe County Registrar.
Candidates must pay a nominal fee (from $100 for Assembly or Senate to $500 for U.S. Senate) to file and must provide proof of residence to register to run for office. Candidates for elected judicial positions were required to file to run between Jan. 2 and 12.
Nevada's primary election is scheduled for June 12, with early voting occurring between May 26 and June 8.
Explore the chart below to see who has filed for statewide offices, and don't forget to scroll to the bottom and click the "Local offices" tab to see who has filed for some of the highest profile local races. Although many of the candidates have previously announced their intentions to run for office, we'll keep you updated on any unusual or surprise candidates who register to run between now and the close of filing.
Update — 5:57 p.m. on March 16, 2018
Republican Danny Tarkanian's surprise switch from the U.S. Senate to the already-crowded race for the 3rd Congressional District at the behest of President Donald Trump kicked off the final day of filing for the 2018 election in Nevada.
Trump tweeted Friday morning that "good guy" Tarkanian should run for Congress so that U.S. Sen. Dean Heller would have a clear path to securing the Republican nomination in his re-election bid. The tweet was exactly what Tarkanian had asked for in a back and forth with Trump's re-election campaign this week — for Trump to publicly make it known that it was his desire for Tarkanian to run for the House instead of the Senate.
"Even late last night I didn't know if the president was going to do it or not," Tarkanian said in an interview with The Nevada Independent on Friday morning.
Apart from Tarkanian's last-minute campaign change, the final day of filing proceeded largely as expected. State Sen. Pat Spearman and Regent Allison Stephens officially cast their names into the Democratic primary for Nevada's 4th Congressional District. The incumbent, Ruben Kihuen, did not end up filing for re-election, despite telling the Independent on Thursday afternoon that he had yet to make up his mind.
Clark County District Attorney Steve Wolfson got a last-minute primary challenge from Las Vegas criminal defense attorney Robert Langford in the wake of a Las Vegas Review-Journal article Thursday detailing how Wolfson kept quiet a aide's theft of $42,000 from his campaign and didn't pursue felony criminal charges against her.
Former Las Vegas Township constable John Bonaventura — who pleaded not guilty after being arrested last year on theft and wiretapping charges in a case set to go to a jury trial in April, according to court records — filed for the gubernatorial race as a Democrat on Friday.
A few incumbent lawmakers who were until Friday the only candidate to file in their district got either primary or general election challengers, meaning they won't coast as easily to re-election. Democratic state Sen. Mo Denis will now face Republican Calvin Border; Republican state Sen. James Settelmeyer got a Democratic opponent in Curtis Cannon; Republican Assemblywoman Jill Tolles will face Democrat Gregory John Shorts; Democratic Assemblyman Richard Carrillo will either Republican Richard Hawkins or Matt Sadler; and Democratic Assemblywoman Shannon Bilbray-Axelrod now has two Republican opponents, Anthony A. Laurie and Janice E. Wesen.
Some candidates, however, got lucky, and were the only candidate to file in their districts by 5 p.m. on Friday, essentially an automatic win. In the Legislature, they include Democratic Assembly members Daniele Monroe-Moreno, Will McCurdy, Dina Neal, Maggie Carlton, Heidi Swank, Teresa Benitez-Thompson, Edgar Flores and Mike Sprinkle and Republican Assembly members Chris Edwards and Robin Titus.
Others only face opposition from within their party, meaning that if they win the primary they won't have any opposition in the general election. Sen. Yvanna Cancela will face Democrat Bryce Henderson in Senate District 10; Democrats Tom Stewart, Deonne Contine, Edward Coleman and Sarah Peters will face off in Assembly District 24; Assemblyman John Ellison will face Republican Chris Johnson in Assembly District 33; and Democrats Alexander Assefa, Kathleen Lauckner, and Landon Henry will face off in Assembly District 42.
Filing on Friday closed out with more than 60 candidates hoping to represent Nevada in Congress next year — 23 candidates in the Congressional District 3 race, 16 in the Congressional District 4 race, 15 in the U.S. Senate race, 10 in the Congressional District 2 race and six in the Congressional District 1 race. Far fewer candidates filed for one of Nevada's six statewide offices: 16 for governor, eight for the lieutenant governor, five for attorney general, five for treasurer, three for secretary of state and two for controller.
Candidates can, of course, still back out of the race. They have until March 27 to officially withdraw their candidacy — in writing and presented in person — to a filing officer.
Update — 8:46 p.m. on March 14, 2018
It's almost official — a Bundy will be on Nevadans' 2018 ballots.
After telling The Nevada Independent last week that he planned to run for the seat, rancher Ryan Bundy — son of controversial Mesquite rancher Cliven Bundy — officially filed as a candidate for governor on Wednesday as an independent candidate.
To get on the ballot, Bundy will need to gather a certain number of signatures before a June deadline — either 1 percent of the total votes cast at the last general election for the office sought (approximately 5,473), or 250 total signatures for any statewide office.
Bundy said he planned to run on the same state sovereignty principles that made him and his family household names during the 2014 armed standoff with the federal government
"The state of Nevada needs someone who will stand up for statehood, and recognize that Nevada is a sovereign state, not just a province of the U.S.," he said last week.
In other high-profile filings, Las Vegas entrepreneur Zach Conine filed to run for state treasurer as a Democrat. Conine, who also announced endorsements from former Treasurer Kate Marshall and Rep. Dina Titus, will face off against ex-Assemblyman Andrew Martin in the Democratic primary.
Republicans Derek Uehara and former Las Vegas City Councilman Bob Beers have filed to run for the seat that is being vacated by Treasurer Dan Schwartz as he runs for governor.
Former Truckee Meadows Community College president John Gwaltney also filed to run for a seat held by Trustee Debra Feemster on the Washoe County School District board. Feemster (who's running for re-election), Gwaltney and Andrew Caudill will all face off in the nonpartisan race.
Update — 6:38 p.m. on March 13, 2018:
Twenty-four people seeking Nevada offices filed candidacies on Tuesday, including two established politicians running for governor.
Attorney General Adam Laxalt, a Republican, and Clark County Commissioner Chris Giunchigliani, a Democrat, solidified their gubernatorial campaigns by filing their paperwork in Las Vegas. That means at least a dozen people will be vying for the state's top office.
Four people also threw their names in the ring for congressional races. Republican Joyce Bentley filed for Congressional District 1; Democrat Patrick Fogarty filed for Congressional District 2; and Democrat Steven Horsford and Republican Jeff Miller filed for Congressional District 4.
Horsford previously served as congressman for District 4, but he lost re-election in 2014. He decided to give his old House seat another try after Democratic Rep. Ruben Kihuen announced he wouldn't seek re-election amid sexual harassment allegations.
Meanwhile, the candidate field for the state Senate seat in District 8 tripled in size. Four people jumped into the race on Tuesday, joining Republicans Elizabeth Helgelien and Valerie Weber who filed last week. The new candidates are Stephanie Alvarado (Democrat), Garrett J. LeDuff (who didn't list a party), former Assemblywoman Marilyn Dondero Loop (Democrat) and Dan Rodimer (Republican).
The filing period runs through Friday.
Update — 9:30 p.m. on March 12, 2018:
The first day of the second week of Nevada's filing period continued at a steady pace, with more than a dozen candidates filing for statewide and local races.
As expected, Clark County Commission Chair Steve Sisolak jumped into the Democratic gubernatorial primary. Democrat Asheesh Dewan, a pediatric endocrinologist, and Republican Stephanie Carlisle also entered the gubernatorial race on Monday.
Rep. Dina Titus, a Democrat, filed for re-election in Congressional District 1, while Republican Ian Luetkehans threw his hat into the Republican primary in Congressional District 2 to challenge the incumbent, Rep. Mark Amodei. Congressional District 3 also got two new candidates, Rick Hart, a Democrat, and Gil Eisner, an independent candidate.
State Sen. Mo Denis, a Democrat, filed for re-election in Senate District 2 as expected, while U.S. Army combat veteran Byron Brooks filed as a Republican in Senate District 20. A handful of Assembly candidates declared their candidacies on Monday as well.
At the local level, Clark County School District Board of Trustees District D got two additional challengers on Monday: Irene Cepeda and Leobardo Martinez Jr. Jeffrey Church filed for the at large seat on the Washoe County School District Board of Trustees.
The candidate filing period runs through the end of the week.
Update — 7:05 p.m. on March 7, 2018:
The third day of Nevada's filing period ended with 16 more people solidifying their candidacies for statewide or local races.
Two candidates who have been campaigning for months officially filed on Wednesday: Kate Marshall, a Democrat who's running for lieutenant governor, and Republican state Sen. Scott Hammond, who's seeking Nevada's congressional seat in District 3.
Hammond entered a race that so far has 11 contenders, including Republicans Victoria Seaman, an ex-assemblywoman, and Michelle Mortensen, a former television journalist. Aside from Marshall, only one other person — Republican Gary Anthony Meyers — has filed for lieutenant governor. State Senate Minority Leader Michael Roberson is expected to file for the office.
Wednesday also brought two Libertarians to the field: Bruce James-Newman filed his candidacy for the Assembly seat in District 29, while Doug Marsh filed to run for the Clark County Commission seat in District G.
Former Clark County Republican Party Chair David Gibbs has also signed up to run in the 4th Congressional District, creating a primary with Republican former Rep. Cresent Hardy. Gibbs resigned in 2012 as head of the county party after Ron Paul supporters took over the group, and instead joined a "shadow party" supporting Mitt Romney.
One of the most crowded races so far is for the District F seat on the Clark County School Board of Trustees. Six people have filed for candidacy: Danielle Ford, Tammi Musemici, David Gardner, Kali Fox Miller, Mary Ballinger and Jacquelyn Trumbull. Term-limited Trustee Carolyn Edwards holds the District F seat, which covers the southwest portion of Clark County.
Update — 6:19 p.m. on March 6, 2018:
Several existing and former office-holders filed for candidacy Tuesday, solidifying their desire to either seek re-election or a new governing gig.
State Sen. Tick Segerblom, a Democrat who championed the legalization of marijuana, formalized his candidacy for the District E seat on the Clark County Commission. He already has one opponent in that race — Democrat Louis Toomin, a former legislator, who filed his candidacy Monday.
Democratic Senate Majority Leader Aaron Ford and Republican Wes Duncan, an ex-assemblyman and former top deputy in the attorney general's office, filed their candidacy for attorney general. They're joining Republican Craig Mueller, a Las Vegas-based lawyer and former naval officer, in that race. Mueller filed his candidacy for attorney general on Monday.
Democratic Assemblyman Nelson Araujo, meanwhile, submitted the necessary paperwork for his bid to become Nevada's next secretary of state. And Republican Assemblyman Keith Pickard made his candidacy for the state Senate  seat in District 20 official.
Three Nevada Assembly members — Teresa Benitez-Thompson (Democrat), Mike Sprinkle (Democrat) and James Oscarson (Republican) — filed for re-election.
A husband-and-wife duo also filed for seats in the Legislature: Assemblyman Ira Hansen formalized his candidacy for state Senate in District 14, the seat vacated by Republican Don Gustavson, while his wife, Alexis Hansen, filed to replace him in the District 32 Assembly seat. The pair had announced their political intentions in August on their 37th wedding anniversary.
Some political newcomers added their names to the candidate field as well. Republican Michelle Mortensen, a former television journalist, formalized her candidacy for the Congressional District 3 race, which already has eight contenders.
Tuesday marked the second day of a candidate filing period that runs through March 16.
Update — 11 a.m. on March 6, 2018: 
The husband of the late Debbie Smith, a longtime state lawmaker from Sparks, is jumping into the political realm.
Greg Smith, a Democrat, has filed his candidacy Monday for the District 5 seat on the Washoe County Commission. He's a retired construction industry employee who considers himself "an avid sportsman and lifelong wildlife conservationist and volunteer," according to his campaign website.
His wife, Debbie Smith, died from a brain tumor in 2016. She had served in both the Nevada Assembly and Senate. The couple have three grown children.
Incumbent County Commissioner Jeanne Herman, a Republican who represents District 5, said she plans to seek re-election. Herman is out of state attending a conference but said she intends to file for candidacy when she returns March 8. Lindsy Judd, a Democrat, also has filed her candidacy for the District 5 commission seat.
Meanwhile, Howard Watts, a progressive activist and small-business owner, has announced he's running for the state Assembly seat in District 15, which covers an area near Interstate 515 east of downtown Las Vegas.
The seat is currently held by Elliot Anderson, a Democrat, who isn't seeking re-election. Watts is a Las Vegas native who previously worked at the Progressive Leadership Alliance of Nevada before starting his own public relations firm.
"I'm excited for this opportunity to run," Watts said in a statement. "I have the knowledge, experience, and work ethic to help advance good policy in the state. I see this as the next step in my dedication to public service, and look forward to connecting with the voters in District 15 to see how I can help meet their needs as an Assemblyman."
Watts has not officially filed his candidacy.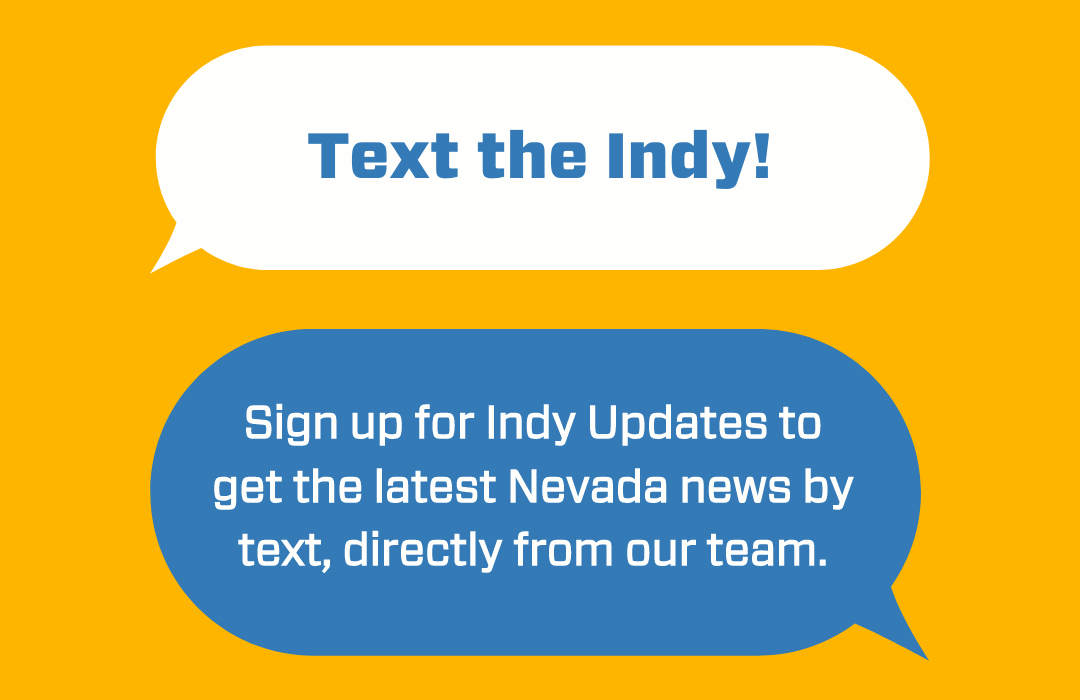 Featured Videos