Chris Giunchigliani, Democratic candidate for governor, applauds during the Power to the Polls rally kicking off a nationwide voter registration tour at Sam Boyd Stadium on Sunday, Jan 21, 2018.(Jeff Scheid/The Nevada Independent)
EMILY's List begins sending political mail for Giunchigliani ahead of June primary
A national pro-choice political group is distributing mail pieces supporting the candidacy of Democratic gubernatorial candidate Chris Giunchigliani.
Copies of at least two mail pieces sent by an organization affiliated to EMILY's List and obtained by The Nevada Independent show the national group taking steps to bolster Giunchigliani's candidacy with less than a month before the primary election.
The mail pieces were sent by a PAC called "Women Vote!," which is registered to an employee of EMILY's List and last updated its registration with the secretary of state earlier this month. A spokeswoman for EMILY's List said the two were part of a 10-piece mail program supporting Giunchiglinai.
The two mail pieces tout the Clark County commissioner's "progressive" bonafides, and note her support for progressive positions such as raising the state's minimum wage and making birth control "more accessible."
EMILY's List endorsed Giunchigliani in January 2018, with organization President Stephanie Schriock calling her a "fierce leader and strong champion for Nevada women and families." Schriock is also scheduled to headline a fundraiser for Giunchiglinai on May 19.
Giunchigliani's campaign has also been bolstered by help from another outside group — the Nevada State Education Association, which launched a 7-figure ad buy earlier in May supporting her and attacking primary opponent Steve Sisolak.
Disclosure: NSEA, Steve Sisolak

 and 

Chris Giunchigliani

 have donated to The Nevada Independent. You can see a full list of donors here.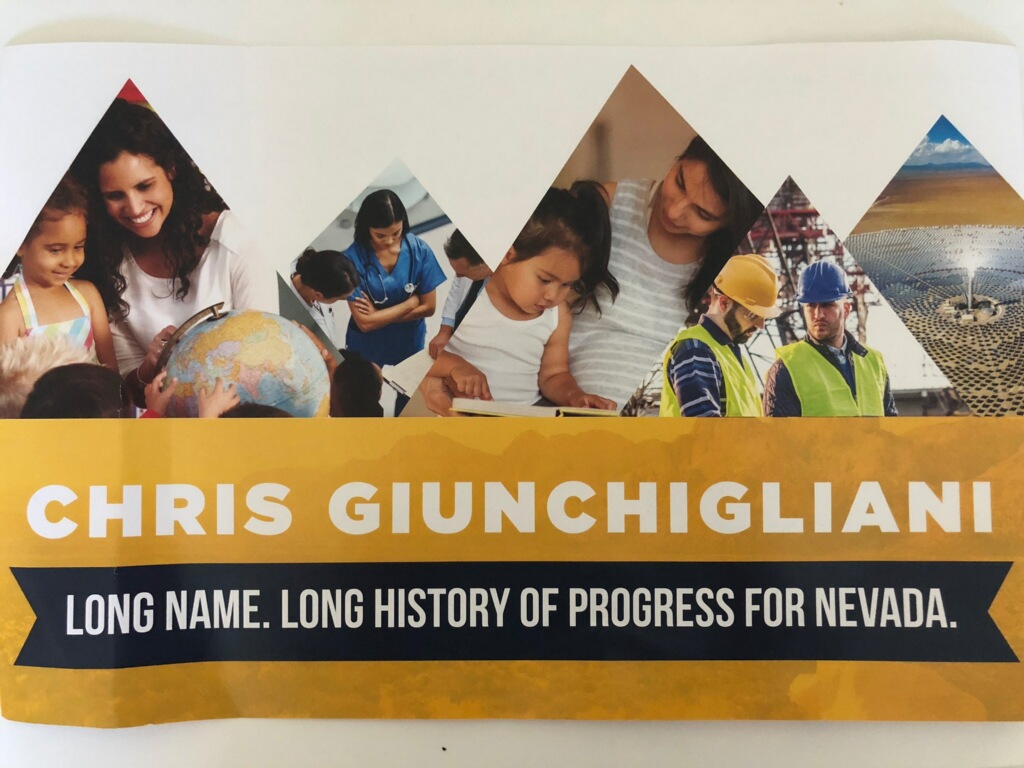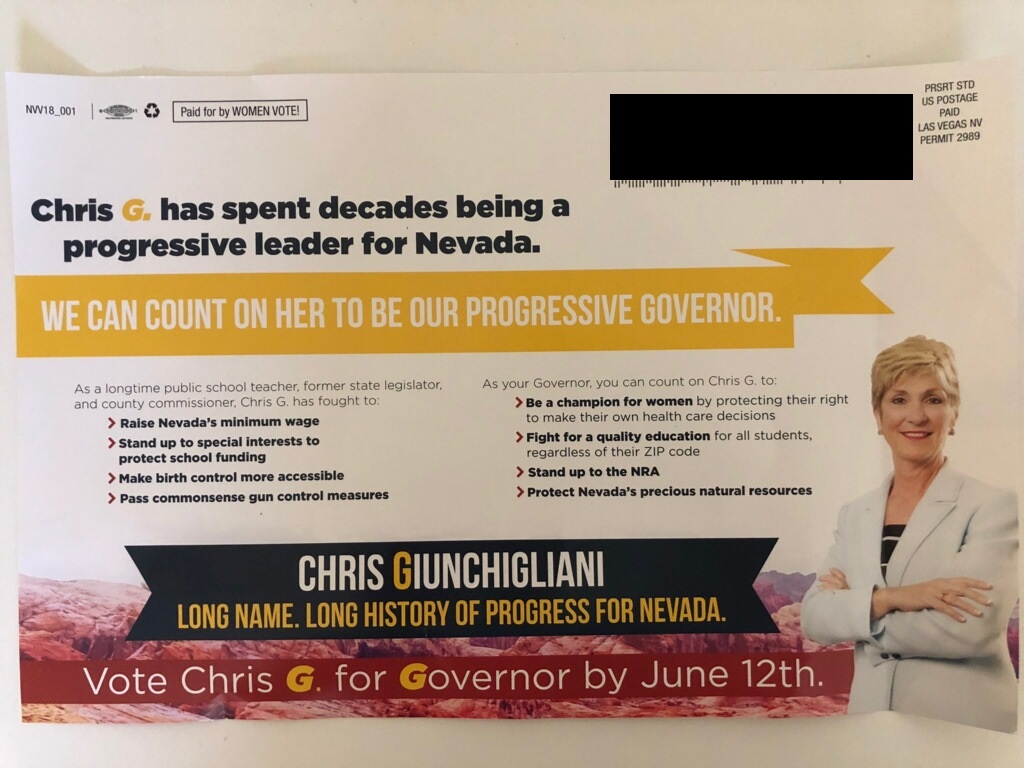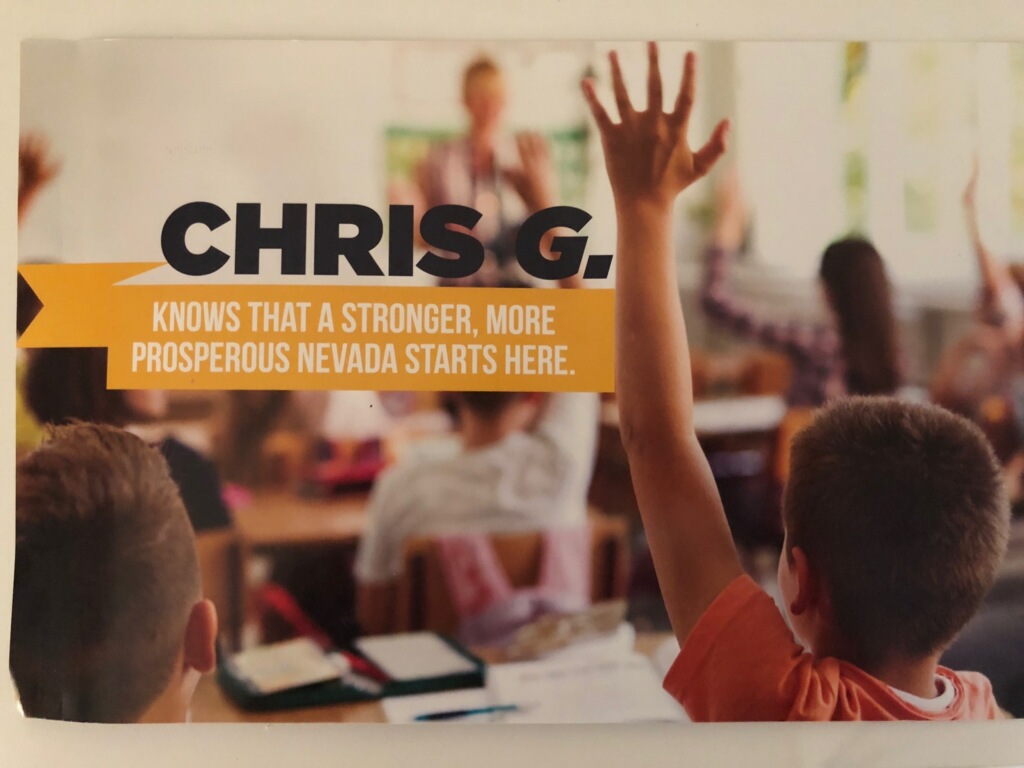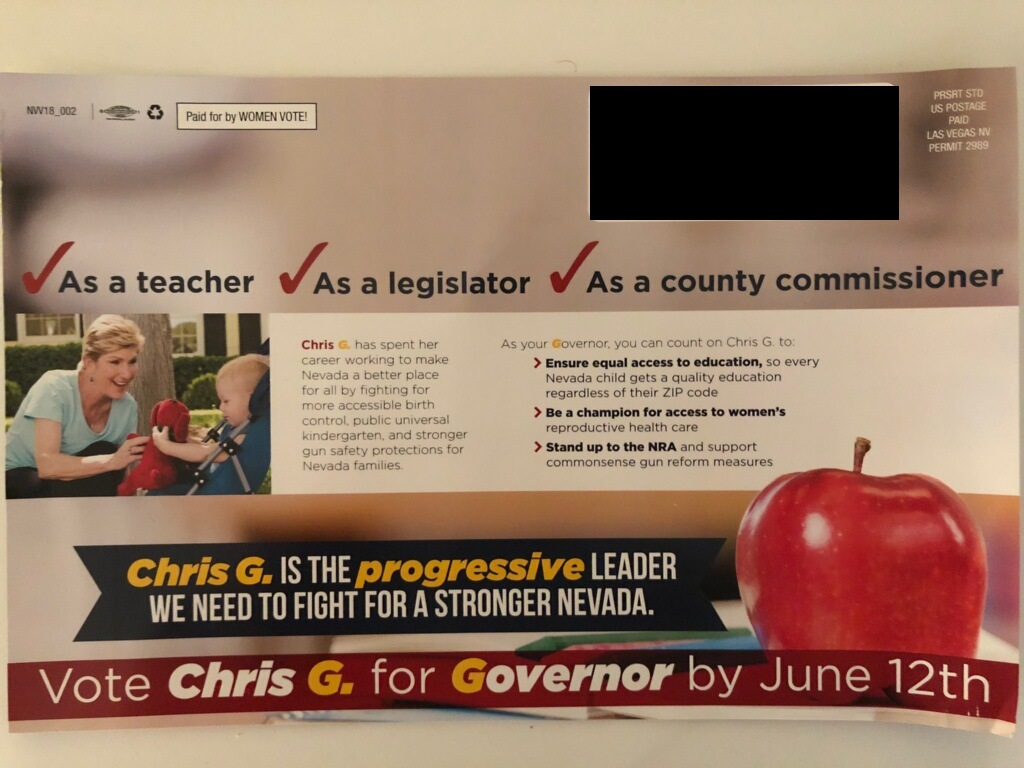 From the Editor
The Nevada Independent
is a 501(c)3 nonprofit. We need help to attain the elusive goal of sustainability. We depend on recurring donations from you, the readers who believe in our mission of nonpartisan, transparent journalism. I know you are busy. I know you have many commitments. But if you would take a moment to
support our work
or bump up your current donation, I would be forever grateful.
Thanks for all of your support.
Best,
Jon Ralston
get our morning newsletter,
The Daily Indy
Double your generosity!
Between now and Dec. 31, every donation of up to $1,000 will be matched by a group of national foundations in support of local, nonprofit journalism.
Your donation is also tax deductible, so don't delay — give today.
#NewsMatch
@TheNVIndy ON TWITTER