Goynes-Brown se convierte en primera alcaldesa afroamericana de North Las Vegas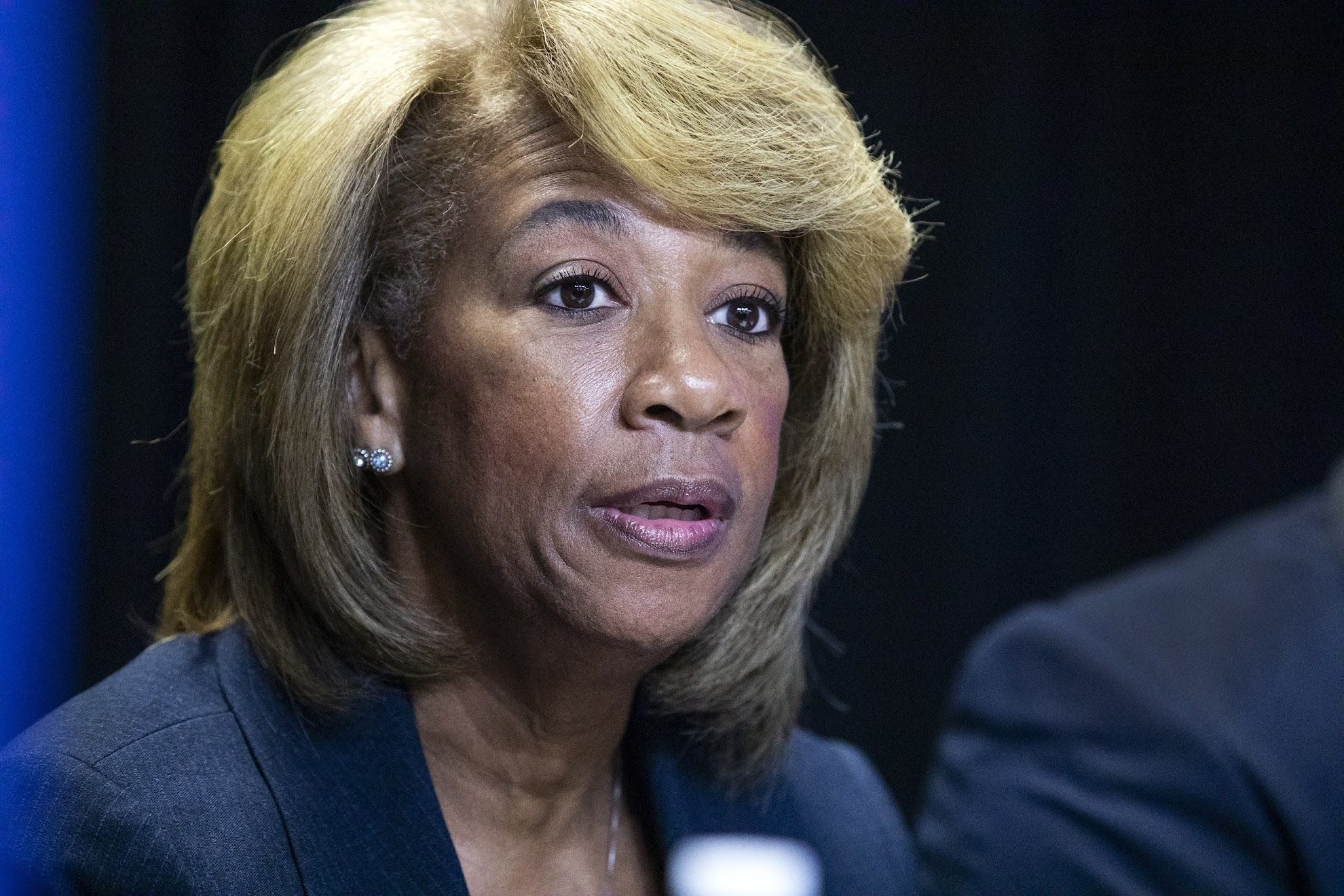 Esta nota fue traducida al español y editada a partir de una versión en inglés.
La victoria de la Alcaldesa Pro Tempore de North Las Vegas Pamela Goynes-Brown en la contienda por la alcaldía de esa ciudad, la convertirá en la primera alcaldesa afroamericana de dicha entidad y en la única alcaldesa afroamericana en todo el estado.
Goynes-Brown, quien ha representado al Distrito 2 desde 2011, ganó las elecciones frente a la Senadora estatal Demócrata Pat Spearman, quien fue respaldada por la Unión Culinaria y la Vicepresidenta Kamala Harris; pero Goynes-Brown la superó significativamente.
La victoria de Goynes-Brown tuvo lugar luego de votar para respaldar la decisión del secretario de North Las Vegas de rechazar una propuesta electoral para establecer un control en los precios de alquileres promocionada por la Unión Culinaria, en medio de aumentos después de la pandemia.
Spearman concedió la contienda la semana pasada y dijo en una entrevista previa que ella quería dar prioridad a viviendas de ingresos diversos, trabajos de tecnología avanzada, una política de tolerancia cero para el racismo en el Departamento de Policía de North Las Vegas, y recursos para mujeres veteranas que sufren traumas sexuales militares.
En North Las Vegas, la tasa de encarcelamiento es tan alta como 3,902 por cada 100,000 habitantes en comunidades de edad avanzada, predominantemente afroamericanos y latinos.
Investigadores han dicho que las estadísticas reflejan una historia de vigilancia policial excesiva racializada en vecindarios pobres. El cuarenta y cinco por ciento de los arrestos de North Las Vegas son habitantes afroamericanos; mientras que la población de toda la ciudad es 22 por ciento afroamericana.
Goynes-Brown dijo que su alcaldía se enfocará en el desarrollo y "mejoría" del centro de North Las Vegas, el área cercana al Lago Mead y Las Vegas Boulevard.
El padre de Goynes-Brown, Theron Goynes, fue alcalde pro tempore de North Las Vegas después de servir como el primer concejal afroamericano de North Las Vegas en la década de 1980.
Goynes-Brown dijo que se postuló para alcaldesa porque su "trabajo no está terminado" y que sus prioridades son la seguridad pública y el desarrollo económico; que incluye aumentar los proyectos residenciales y comerciales.
La funcionaria también planea incluir grandes corporaciones en el corredor del Parque Industrial Apex para trabajos de industria liviana a pesada y bien remunerados.
Goynes-Brown dijo que quiere que la gente sepa que "North Las Vegas está abierta para los negocios" y que planea aumentar la cantidad y variedad de restaurantes a lo largo de Craig Road mientras se reconstruye el centro.
"Estamos ofreciendo algo para cada grupo demográfico, cada grupo étnico", dijo.
A medida que Goynes-Brown asuma la alcaldía, su puesto en el Distrito 2 permanecerá abierto hasta que alguien sea designado por votación de los miembros del consejo.
The Nevada Independent is raising $200,000 by Dec. 31 to support coverage of the 2024 election.
Tax-deductible donations from readers like you fund this critical work.
If you give today,your donation will be matched dollar-for-dollar.
Give + Get Matched
Featured Videos