In Republican Senate primary, Laxalt leads Brown with more than $1.4 million in third quarter fundraising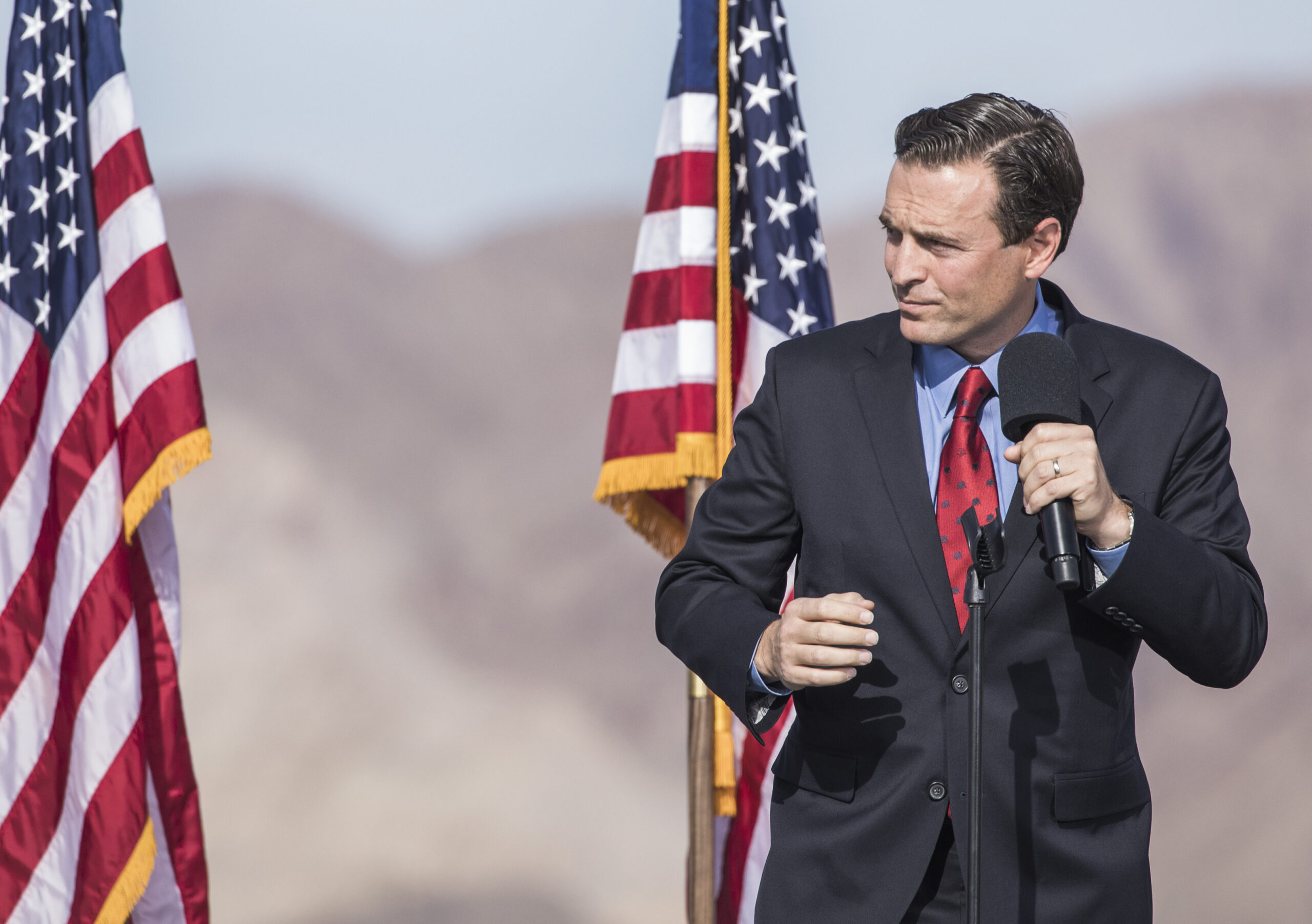 In the marquee race to take on incumbent U.S. Sen. Catherine Cortez Masto (D-NV) next year, former Attorney General Adam Laxalt took an early lead in the money battle, raising more than $1.4 million during the first six weeks of his campaign.
He was followed relatively closely by veteran Sam Brown, whose campaign last week reported more than $1 million in quarterly fundraising.
Laxalt announced his long-expected candidacy in mid-August, and his fundraising haul since then has left his campaign with roughly $1.2 million in cash on hand, according to numbers provided by Laxalt's campaign to Fox News Tuesday. Brown did not announce his cash on hand figure ahead of the Friday federal filing deadline for quarterly campaign finance reports.
Fundraising numbers for Brown were also first reported last week by Fox News.
Early fundraising totals come as Democrats and Republicans nationwide look to wrest control of a Senate currently split 50-50. Nevada, which is among four states rated as "lean Democratic" by the Cook Political Report, will likely be among just nine battlegrounds that decide control of the Senate next year.
In her first bid for reelection, Cortez Masto has so far trailed fellow incumbent Democrats in competitive elections, raising $2.8 million through the second quarter of this year. She has not released third quarter fundraising totals yet.
Still, Cortez Masto will likely continue to hold a cash on hand advantage over her Republican challengers through the third quarter, largely because of an existing $6.6 million in her campaign warchest as of July.
Candidate fundraising numbers also will likely be overshadowed by massive outside spending by PACs and dark money groups in the coming months. During Cortez Masto's 2016 bid, for instance, numbers compiled by the website Open Secrets show nearly $92 million in outside spending in Nevada alone.
Before entering this year's Senate race, Laxalt spent four years as the state's attorney general following a narrow win in the Republican wave of 2014. He later ran and lost a bid for governor in 2018, before reemerging as a key booster of President Donald Trump and, eventually, one of a handful of surrogates spearheading the Trump campaign's efforts to cast doubt on the results of the 2020 presidential election in Nevada.
Despite those claims having been rebutted both by the courts and by state election officials, Laxalt has continued to suggest that he may pre-emptively sue over election results in 2022.
Though it remains unclear how the Republican primary will play out, early polling shows a competitive contest between Cortez Masto and Laxalt. In a poll conducted by the Mellman Group for The Nevada Independent last month, Cortez Masto led Laxalt among likely voters by a 4.3 point margin, 45.5 percent to 41.2 percent.
Four other candidates, including Republicans Sharelle Mendenhall and William Eric Hockstedler, and non-affiliated candidates Gretchen Rae Low and Joseph Destin, have also filed bids for Senate with the Federal Election Commission.