In wake of 'Sprinklecare,' Nevada congressional Democrats back federal Medicaid buy-in legislation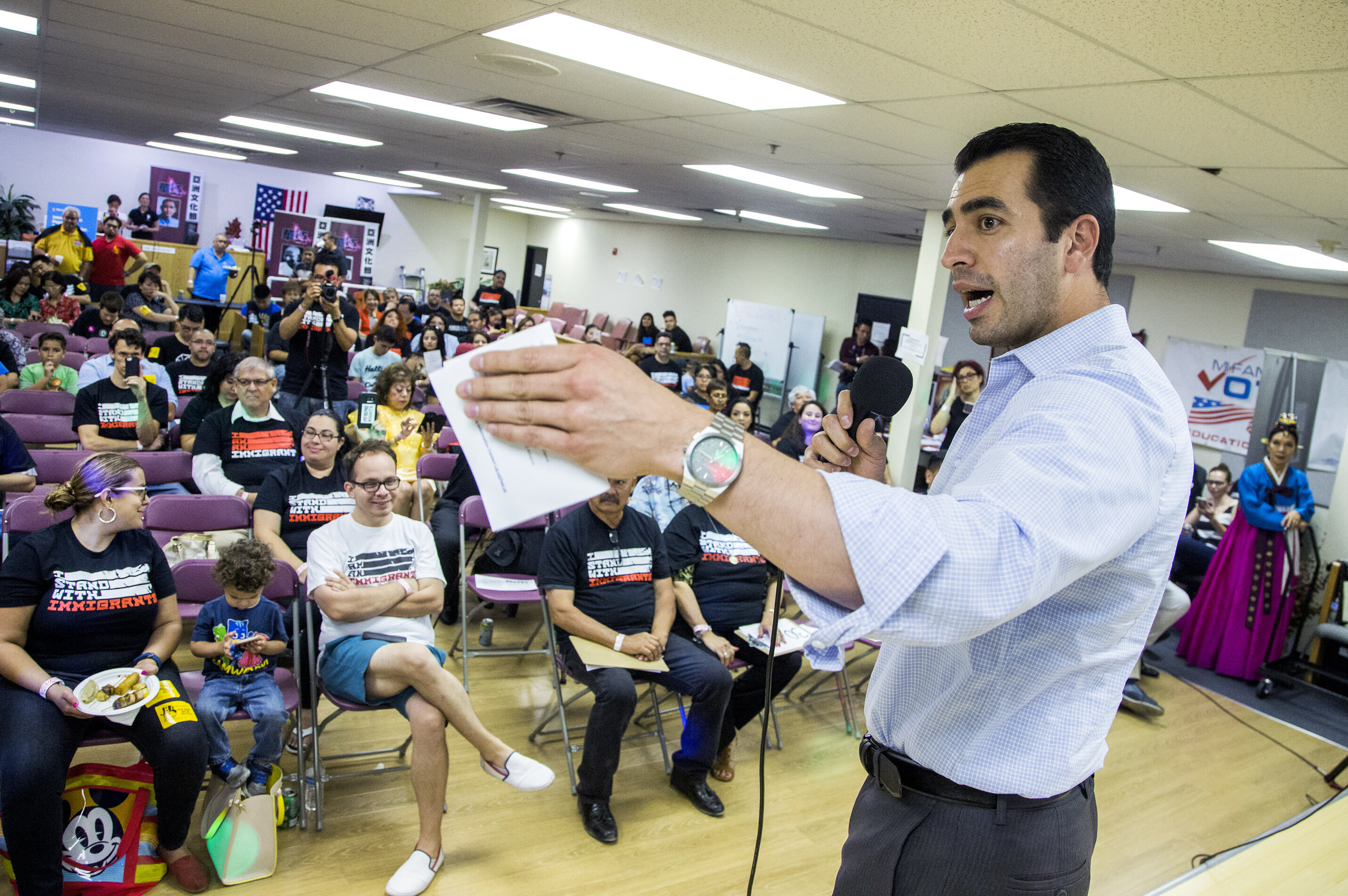 The Democratic members of Nevada's congressional delegation have signed onto federal legislation introduced today that would allow people to buy into their state's Medicaid program, just months after a similar proposal passed the Legislature before it was vetoed by the governor.
The State Public Option Act, which Reps. Ruben Kihuen, Jacky Rosen and Dina Titus and Sen. Catherine Cortez Masto have signed onto as original co-sponsors, would give states the option to allow residents to purchase health insurance coverage through the state's Medicaid program on the exchange. Assemblyman Mike Sprinkle, a Democrat from northern Nevada, garnered significant national attention when his bill to allow Nevadans to buy into a Medicaid-like system of health insurance passed the Legislature earlier this year.
Under the federal legislation sponsored by Democratic Rep. Ben Ray Luján of New Mexico and Sen. Brian Schatz of Hawaii, states could charge premiums, copays and deductibles for the plans based on existing standards in the Affordable Care Act, and residents would be able to use the federal tax credits they currently qualify for to help cover the costs of premiums. States would not be allowed to charge premiums higher than 9.5 percent of a family's income, and plans would be required to cover the essential health benefits required under the ACA.
"I am thrilled to have the opportunity to continue working to find ways to improve Nevada's health-care system and ensure that all Nevadans have access to quality and affordable health-care coverage," Kihuen said.
Rosen said in a statement that a Medicaid buy-in program would allow all families access to reliable health insurance and create competition in the health-care marketplace.
"Giving individuals a public health insurance buy-in option is one of the best ways we can improve our health care system for all Nevadans, no matter your zip code," Rosen said.
Titus said in a statement that the legislation, along with opening the federal Medicare system to all Americans and reducing prescription drug costs, will help provide Nevadans with access to quality health care. Titus is the only Democratic member of Nevada's congressional delegation who has voiced support for "Medicare for All" legislation.
"While Republicans continue to disrupt the health care sector by manufacturing chaos and rattling insurance markets, this legislation serves as one of many options to provide Nevadans with affordable and accessible health care options," Titus said.
Cortez Masto said the legislation will "further expand health care access" by giving Nevadan more "low-cost, high-quality" options when it comes to choosing health insurance plans.
The original version of Sprinkle's bill would have allowed anyone to buy into the state's Medicaid program, identical to the federal legislation, though with different requirements for establishing premiums. The legislation was later amended to instead authorize the state's director of Health and Human Services to enter into contracts with private insurers to create a "Nevada Care Plan," with benefits similar to Medicaid insurance.
The bill passed the Legislature on a party-line vote in both houses and was ultimately vetoed by Gov. Brian Sandoval, a Republican, who applauded Sprinkle for his "creativity" but said the legislation raised too many questions and needed further study. Sandoval was the first Republican governor to expand the state's Medicaid program under the ACA and has been a strong advocate over the last few months for preserving funding for the program.
"Moving too soon, without factual foundation or adequate understanding of the possible consequences, could introduce more uncertainty to an already fragile health-care market, and ultimately affect patient health care," Sandoval wrote in his veto message.
Sprinkle said in a statement that he is "incredibly proud" to see Nevada Democrats pursuing Medicaid buy-in legislation in Congress.
"While I am disappointed that 'Sprinklecare' did not become law this past session, our effort in Nevada was a reminder that states are incubators for innovative and forward-thinking policy ideas that can improve people's lives," Sprinkle said.
10-25-17 at 7:06 a.m.: This story has been updated to include a statement from Rep. Jacky Rosen.
10-25 at 8:26 a.m.: This story has been updated to include the fact that Rep. Dina Titus is also co-sponsoring the legislation.
10-25- at 9:01 a.m. This story has been updated to include the fact that Sen. Catherine Cortez Masto is also co-sponsoring the legislation.
The Nevada Independent is raising $200,000 by Dec. 31 to support coverage of the 2024 election.
Tax-deductible donations from readers like you fund this critical work.
If you give today,your donation will be matched dollar-for-dollar.
Give + Get Matched
Featured Videos