Indy DC Download: Out of legislative options, Nevada's congressional Democrats say abortion, other rights now on the ballot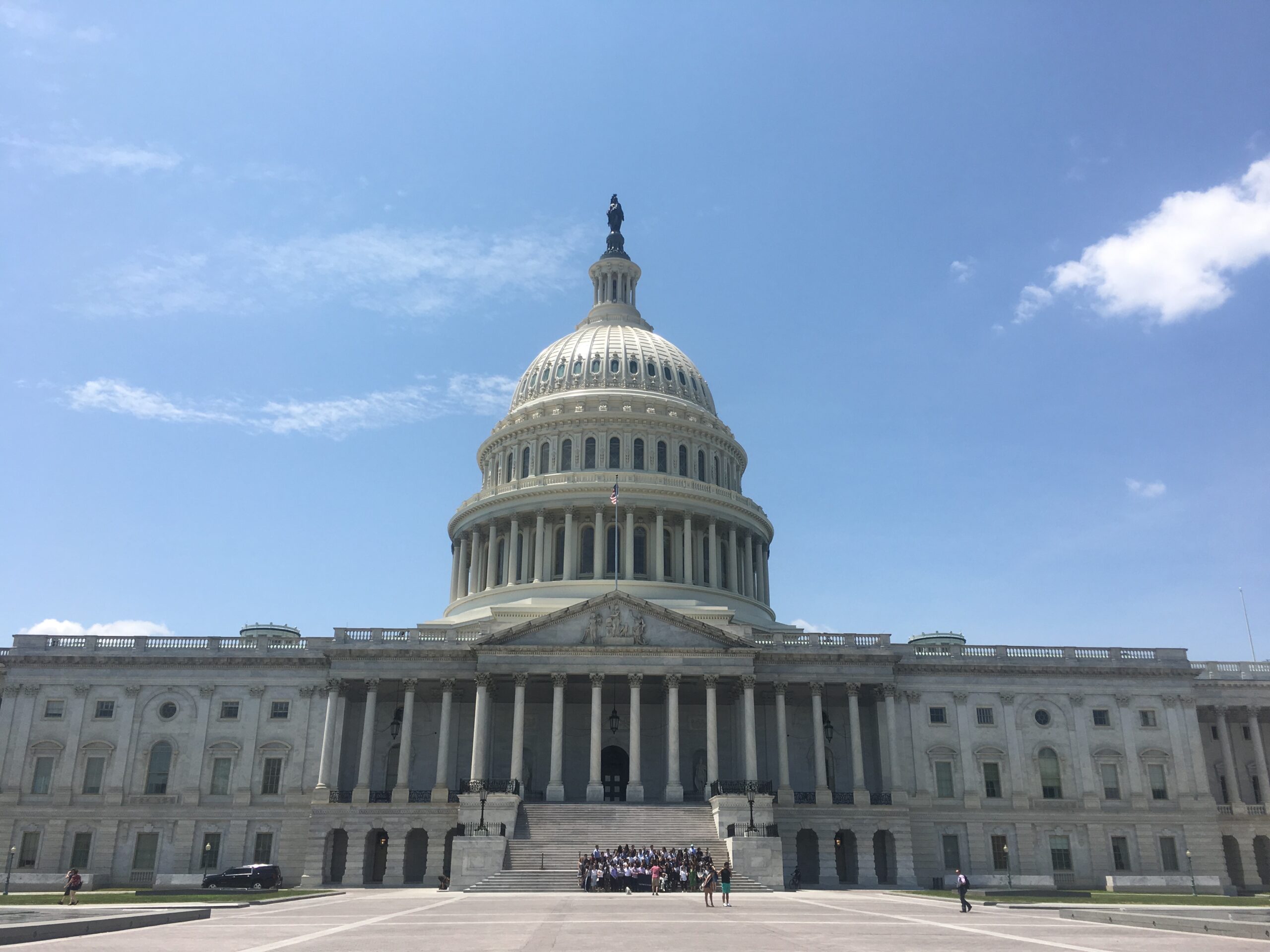 Good morning, and welcome to the Indy DC Download newsletter, a weekly look at what's going on in the nation's capital as it relates to Nevada.
If a colleague or associate emailed this newsletter to you, please click here to sign up and receive your own copy of Indy DC Download in your inbox
---
The Senate failed to advance legislation this week that would codify nationwide access to abortion following the leak of a draft Supreme Court opinion that showed the court poised to overturn the 1972 Roe v. Wade decision.
As expected, the bill failed 49 to 51, with all but one Democrat voting for the Women's Health Protection Act and no Republicans backing the measure. In September, the House passed a similar measure on a 218 to 211 vote.
Rep. Susie Lee (D-NV), whose seat is expected to be hotly contested, said in an interview Wednesday that abortion and the right to privacy hang in the balance unless Democrats expand their majorities in the House and Senate.
"This is a fine example that elections have consequences," Lee said, adding that her likely opponent April Becker opposes abortion rights.
"She is an anti-choice Republican," Lee said. "And so I believe that women in Nevada better turn out and vote and make sure they're voting for people who will protect a fundamental right to freedom."
Lee's comments came after marching with several House Democrats to the Senate chamber in a failed attempt to pressure their Senate colleagues to pass the abortion measure.
Rep. Steven Horsford (D-NV), also in what is expected to be a competitive race, echoed Lee's concerns.
"When you read the provisions of this leaked draft decision, it's very concerning," Horsford said in an interview Thursday. "What they're going after, it's not only women's rights, it's the right to privacy. It's the right to a number of protections that we thought we had won that now this very extreme ideological court wants to roll back, and we can't go back."
Pro-abortion rallies are scheduled to take place Saturday around the country, including in Las Vegas, Henderson, Reno and Carson City.
With abortion access until 24 weeks of gestation guaranteed in Nevada, under a 1990 statewide referendum, congressional Democrats have also raised the specter of a potential federal ban should Republicans win control of Congress.
Areas of concern, if Roe is overturned, include the rulings on same-sex marriage and contraception, both highlighted by President Joe Biden Wednesday at a fundraiser for the Democratic National Committee in Chicago. The legality of contraception was decided in a case known as Griswold v. Connecticut in 1965.
"If you read the opinion — if it turns out to be the same opinion — basically says there is no such thing as a right to privacy," Biden said.
"Mark my words: They're going to go after the…Supreme Court decision on the right of same-sex marriage," Biden continued. "We're going to be back to Griswold v. Connecticut, where there was a time in Connecticut law where it said a married couple, in the privacy of their own bedroom, cannot use contraception; it was a decision — the government can make the decision you can't do that."
Economic concerns still top of mind
Even as the issue of abortion rights could energize Democratic base voters to participate in the midterms in November, Nevada Democrats said economic issues, which motivate more voters than culture-war issues, remain a priority.
"What I've told my leadership is we have to stay laser focused on economic issues around cost of living," Horsford said, adding that he is working on bipartisan affordable housing legislation.
"That is the number one concern that I hear," Horsford said of affordable housing.
On Friday, the delegation announced the state would be receiving more than $48 million in grant funding from the Department of Housing and Urban Development to increase access to affordable housing.
Sen. Catherine Cortez Masto (D-NV), whose seat has been targeted by the GOP as a possible pickup, said she, too, hears about economic issues more than anything else.
"It is still this concern that we get our economy [growing], it's good-paying jobs, access to health care when you need it, it's lowering health care costs," Cortez Masto said in an interview Friday.
Data privacy concerns
Democrats have also raised concerns about using cell phone data to enforce state abortion bans.
In an interview on CNN Wednesday, Cortez Masto said that the $10,000 reward for citizens who successfully sue to enforce the six-week abortion ban in Texas puts the nation in uncharted waters regarding data privacy and abortion rights.
"Everybody that has a phone can be tracked…and [that] can be used to determine where you are and if you are seeking health care or not," Cortez Masto said. "I mean, it goes one step further, and these are things that we should be thinking about because if we already have bounty hunter laws in this country because of what Texas has done, and the Supreme Court refused to strike it down, we're going to get even further down the road here."
Indian boarding schools
Of the nation's 408 federally backed Indian boarding schools, an initial Department of Interior (DOI) investigation report released Wednesday found marked or unmarked burial sites at 53 schools. Tens of thousands may have died systemwide, the report said.
According to the report, three schools were in Nevada. The report is part of a DOI initiative to explore and reveal the sinister history of the boarding school system, created to strip Native children from their families as part of a forced-assimilation policy.
The three schools are the Stewart Indian School in Carson City, the Pyramid Lake Boarding and Day School in Nixon and Western Shoshone Boarding School in Owyhee near the Idaho border.
According to the school's website, the Stewart school opened in 1890 and reported its first death in 1896. Now a museum, it housed children from more than 200 tribes, some beyond Nevada's borders, with students from Native communities in California, Arizona, Utah, Washington and Oregon. The first class at Stewart had 37 students in 1890 and by 1919, there were more than 400. The school closed in 1980.
Gov. Steve Sisolak reiterated his apology to tribes in a statement Friday,
"Tribal citizens in Nevada lived the harsh realities of these boarding schools, which were designed to forcefully assimilate young Native Americans by kidnapping them off from their families and culture," said Governor Sisolak. "I want to apologize for the role the State played with this abhorrent policy."
At a press conference Wednesday, Interior Secretary Deb Haaland, the first Native person to lead the agency, released the report. She said many DOI workers with Native backgrounds worked on the project.
That includes Assistant Secretary for Indian Affairs Bryan Newland, who leads the initiative.
"This has left lasting scars for all Indigenous people," Newland said in an emotional unveiling of the report. "There is not a single American Indian, Alaska Native or Native Hawaiian in this country whose life has not been affected by these schools. We haven't begun to explain the scope of this policy era until now."
"This report confirms that this boarding school system was part of a twin United States policy: the disposition of Indian lands and the forced assimilation of Indian people," he continued.
Miscellany
Rep. Dina Titus (D-NV) introduced legislation to ban the General Services Administration (GSA) from leasing property to a current president, vice president, member of Congress or head of an executive agency.
She helped oversee a congressional investigation of the lease awarded to the Trump Organization to turn the Old Post Office building in Washington into a Trump hotel. Titus, who leads a panel that oversees GSA, believes that President Donald Trump violated the Constitution's Emoluments Clause by continuing to do business with the government as president. Trump's company announced Wednesday that it finalized the sale of the hotel.
Her bill would ensure that such an arrangement could not happen again.
​​"The Trump hotel in Washington, D.C. has always presented a clear conflict of interest," Titus said in a release.
Meanwhile, Sen. Jacky Rosen (D-NV) organized a letter, signed by 23 other Democrats and Republicans, urging congressional leaders to include the SAFE Banking Act in supply chain improvement and microchip manufacturing legislation being finalized.
The SAFE Banking Act would provide marijuana businesses access to the banking system in states where it is legal, including Nevada. Current federal law restricts legally operating cannabis businesses from accessing basic banking services and products, resulting in businesses being forced to conduct transactions only in cash.
The letter was also addressed to members of a conference committee tasked with squaring differences between House and Senate bills. In February, the House passed the America COMPETES Act, which includes SAFE Baking Act language. In July, the Senate passed the United States Innovation and Competition Act (USICA). Agreement on a final bill is not expected until the summer.
For a full rundown of the measures the delegates supported or opposed this week, check out The Nevada Independent's congressional vote tracker and other information below.
SEN. CATHERINE CORTEZ MASTO
Legislation sponsored:
S.4206 – A bill to require the Administrator of the Small Business Administration to provide awards to recognize State and local governments that improve the process of forming a new business, and for other purposes.
Legislation co-sponsored:
S.4192 – A bill to amend the Internal Revenue Code of 1986 to end the tax subsidy for employer efforts to influence their workers' exercise of their rights around labor organizations and engaging in collective action.
S.4181 – A bill to amend title VI of the Social Security Act to allow coronavirus State and local fiscal recovery funds to be used for low-income housing credit projects.
SEN. JACKY ROSEN
Legislation co-sponsored:
S.4119 – RECA Extension Act of 2022
REP. DINA TITUS
Legislation sponsored:
H.R. 7714 – To amend title 40, United States Code, to establish requirements for outleasing certain Federal buildings, and for other purposes.
Legislation co-sponsored:
H.R. 7739 – To increase the supply of, and lower rents for, affordable housing and to assess calculations of area median income for purposes of Federal low-income housing assistance, and for other purposes.
H.R. 7709 – To authorize programs to provide college scholarships and educational support to women and girls who have escaped Afghanistan and come to the United States, and for other purposes.
REP. SUSIE LEE
Legislation sponsored:
H.R. 7748 – To amend the Workforce Innovation and Opportunity Act to award grants to States to develop, convene, or expand industry or sector partnerships, and for other purposes.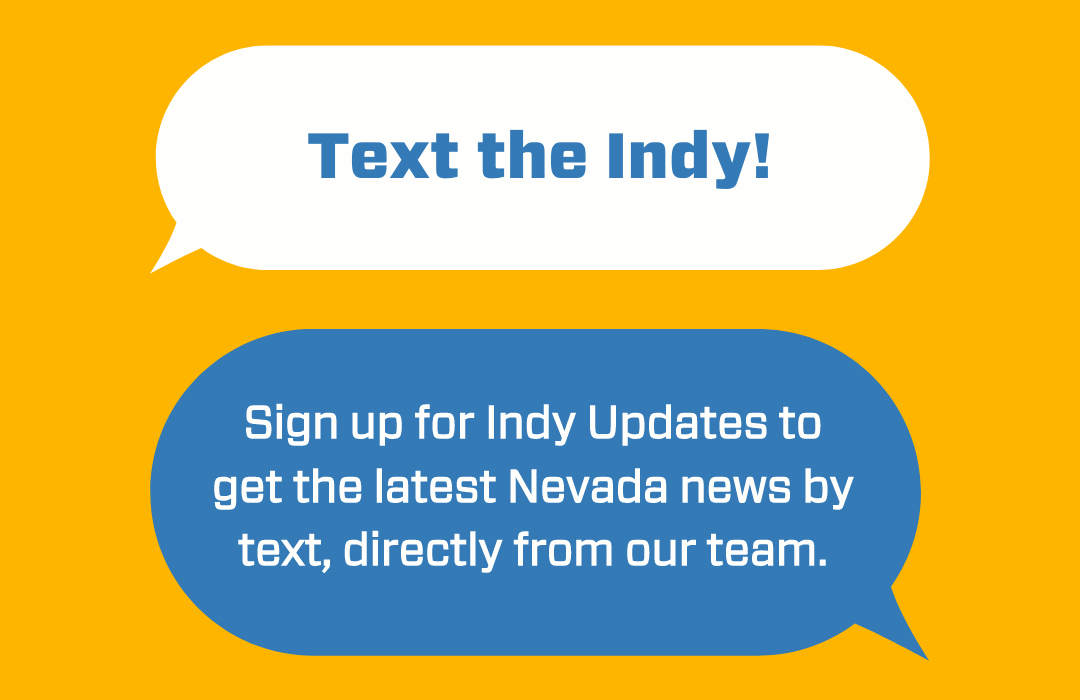 Featured Videos