Indy DC Download: The Senate approved a lands conservation bill and the House readied a Democratic police reform and transportation bills for floor action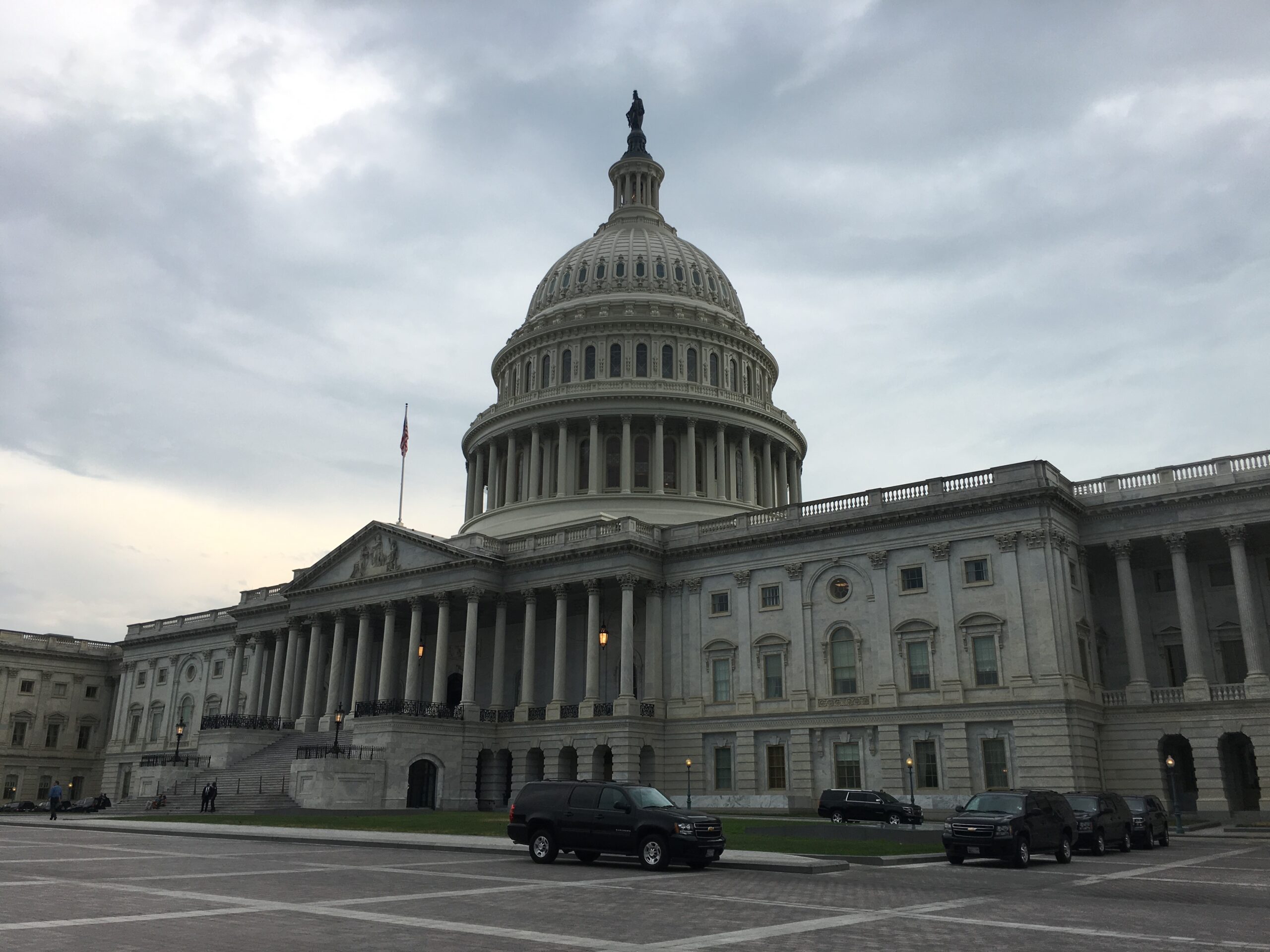 After years of being funded below its congressionally authorized amount, the Land and Water Conservation Fund (LWCF) would receive $900 million a year under legislation approved by the Senate last week.
The bill, approved on a 73 to 25 vote, would also provide $1.9 billion a year for five years for deferred maintenance at the National Park Service, the Forest Service, the Fish and Wildlife Service, the Bureau of Land Management and the Bureau of Indian Education.
The vote came as the House Judiciary Committee approved a policing reform bill that is likely to be considered by the full Democratic-run House next week. The chamber held no roll call votes last week.
The House Transportation and Infrastructure Committee also approved a $500 billion transportation package last week that is poised to be voted on by the House before the Fourth of July.
LWCF
The LWCF—which uses money from offshore oil and gas leasing for public-lands conservation—benefits western states like Nevada, where the federal government owns more than 80 percent of the land, according to the Congressional Research Service.
Both Sen. Catherine Cortez Masto and Sen. Jacky Rosen supported the bill and celebrated its passage.
"The LWCF funds so many important projects across Nevada, from flood control to conservation of wildlife refuges and public recreation areas," said Cortez Masto.
Rosen called the measure "a landmark bill" that "will help ensure public lands in Nevada and across the country remain protected for future generations."
Rosen sought to offer an amendment to the bill that would have prohibited the Interior Department from changing the national monument designations for Gold Butte National Monument in southeastern Nevada and Basin and Range National Monument, located about two hours north of Las Vegas. But no amendments were considered by the Senate.
Created in 1964, the LWCF is authorized to receive $900 million a year, and the bill approved by the Senate last week would ensure that it does. The LWCF typically only receives half the amount from congressional appropriators, who have discretion over how much to provide the fund. In fiscal 2020 it received $495 million, which was the highest level of funding it had received in 15 years.
The bill now goes to the House, but its prospects are uncertain. House Natural Resources Committee Chairman Raul Grijalva did not immediately respond to a tweet from Interior Secretary David Bernhardt calling on Grijalva to push for passage of the measure without amendment. Other House Democrats, including Rep. Susie Lee, also called for its passage.
Policing
While the House did not hold any roll call votes last week, House committees held hearings and marked up two significant pieces of legislation, including the policing reform measure and the transportation package.
The Judiciary Committee approved the policing measure late Wednesday night on a 24 to 14 party-line vote following a contentious debate. The legislation is co-sponsored by Titus, Lee and Rep. Steven Horsford.
Action on the bill was prompted by the death of George Floyd, an African-American who died in May while in the custody of the Minneapolis Police Department. Floyd's death has sparked protests around the nation against police brutality and systemic racism in America.
The measure would prohibit racial and religious profiling; ban chokeholds and no-knock warrants; end qualified immunity offered to police officers; and create a police misconduct registry to prevent problem officers who are fired or leave one agency from moving to another jurisdiction without any accountability. The measure would also limit the transfer of military-grade equipment to local law enforcement agencies.
Earlier Wednesday, Senate Republicans released their policing reform proposal, expected to be considered next week, which for Cortez Masto did not go far enough on first blush.
"I'm looking through it now," she said in an interview Wednesday. "What I'm hearing are concerns that really they've watered down the necessary police reforms to address real positive change here. So I'm looking through it, if there are ways to improve it, I'm looking to figure out how we work with, not only within the Democratic caucus, but with our Republican colleagues to do just that, but I'm still reviewing all of it."
She said it was too soon to say how she would vote on the bill next week, which will need Democratic votes for the Senate to proceed on the measure. 
The Senate bill differs from the House bill in several areas. The Senate GOP does not prohibit racial and religious profiling and it does not end qualified immunity. While the House Democratic bill bans chokeholds, the Senate bill would incentivize a ban of chokeholds except in situations where deadly force is authorized.
The Senate proposal is also more focused on training, including having the Department of Justice develop guidelines on de-escalation and related policies. The bill also would encourage the greater use of body cameras, the collection of data on the use of force, as well as the creation of a database of disciplined officers to limit the rehiring of bad actors.
Pelosi said Thursday that she would like the House to negotiate a compromise bill with the Senate in a conference committee if the two bills are approved by their respective chambers.
Infrastructure
The transportation package was approved on a voice vote by the transportation committee and included $319 billion for highway construction, $105 billion for transit and $60 billion for rail infrastructure. Approval of the bill came Thursday evening after the panel considered nearly 200 amendments over 24 hours.
Rep. Dina Titus, a member of the panel, supported the measure, known as the Investing in a New Vision for the Environment and Surface Transportation in America Act, or the INVEST Act.
"After 24 hours and 22 minutes of debate, I am proud to vote for the #INVESTAct," Titus wrote on Twitter. "This transformational transportation bill will make our roads safer, our air cleaner, and our economy stronger for years to come."
The bill is expected to be considered by the House before the Fourth of July recess as part of a massive $1.5 trillion package that also includes funding for housing, school construction, water infrastructure, expansion of broadband services, health care and more.
The "Democrats' plan will protect families' health, create jobs, grow the economy, invest in clean energy and climate resilience and ensure that America's infrastructure is the envy of the world," Speaker Nancy Pelosi told reporters Thursday.
Titus and Cortez Masto also announced that the state received a $50 million grant from the Department of Transportation to upgrade the Interstate 15 and Tropicana Avenue Interchange in Las Vegas.
"I'm pleased to announce that, after working with my colleagues in the NV delegation to push @USDOT for funding, we are receiving $50 million to support the I-15 Tropicana project," Titus said on Twitter. "This grant will help reduce traffic near @AllegiantStadm while increasing pedestrian safety."
Cortez Masto and Rosen also highlighted a nearly $300,000 USDOT grant awarded to the Regional Transportation Commission of Washoe County (RTC) last week.
The grant will allow RTC to "improve safety on our roadways through enhanced data collection," Rosen said.
Hearings
Members of the delegation took part in several hearings last week, including Cortez Masto who pressed Federal Reserve Chairman Jerome Powell on unemployment and the need for Congress to provide additional funding to states and localities in the next pandemic relief package.
"We don't play a role in advising Congress on specific fiscal policy, but state and local governments are major employers and they provide essential services and that is certainly an area worthy of your interest," Powell told Cortez Masto at a Senate Banking Committee hearing Tuesday.
Republicans, including Senate Majority Leader Mitch McConnell, have been reluctant to provide additional funding to states.
Collapsing state budgets and the effects on school districts also were issues discussed by Rep. Susie Lee at a House Education and Labor Committee meeting.
"As a result of closures to local businesses and losses to crucial sales and tax sources that pay for most of Nevada's budget, our state budget gap had an anticipated $265 million projected shortfall in K-12 education funding."
"I think it's rather clear to us that letting state and local governments go bankrupt is really bankrupting the future for our children," Lee continued.
Lee supported a $3 trillion bill approved by the House in May that would provide $915 billion for states and localities.
Miscellany
Lee last week defended her effort, alongside the rest of the state's congressional delegation, to lobby the Small Business Administration in April to amend its rules to allow small gaming businesses to benefit from the then-nascent Paycheck Protection Program meant to stem permanent job losses triggered by coronavirus shutdowns.
Her participation came under scrutiny after it became known that the company run by Lee's husband, Dan, Full House Resorts, received $5.6 million across two PPP loans roughly two weeks after the SBA made the change.
Cortez Masto said last week that she would introduce a bill to require congressional approval for a resumption of nuclear testing. The measure is separate from bills introduced in the House and Senate to prohibit funding for nuclear testing.
Cortez Masto said that the bill is needed, in part, after Republican Sen. Tom Cotton of Arkansas led an effort last week to include $10 million for testing in the annual National Defense Authorization Act.
Also last week, the Supreme Court ruled in favor of the DACA program that offers relief to people brought to the country illegally as children, with justices describing President Donald Trump's decision to rescind it as "arbitrary and capricious."
The unexpected victory for so-called DREAMers was celebrated by the community in Nevada.
But that joy may be short-lived. The ruling came Thursday, and on Friday, Trump said on Twitter that his administration would try again to shut down the program.
"The Supreme Court asked us to resubmit on DACA, nothing was lost or won," Trump said of the ruling. 
For a full rundown of the measures the delegates supported or opposed this week, check out The Nevada Independent's congressional vote tracker and other information below.
SEN. CATHERINE CORTEZ MASTO
Legislation sponsored:
S. 3975 – A bill to amend the Consumer Financial Protection Act of 2010 to provide for whistleblower incentives and protection.
Legislation co-sponsored:
S. 4007 – A bill to amend the Trade Act of 1974 to modify the eligibility requirements for the Generalized System of Preferences to strengthen worker protections and to ensure that beneficiary developing countries afford equal rights and protection under the law, regardless of gender, and for other purposes.
S. 3997 – A bill to strengthen the security and integrity of the United States scientific and research enterprise.
S. 3996 – A bill to amend the Foreign Relations Authorization Act, Fiscal Year 1979, relating to the conduct of knowledge diplomacy.
S. 3975 – A bill to amend the Consumer Financial Protection Act of 2010 to provide for whistleblower incentives and protection.
REP. DINA TITUS
Legislation co-sponsored:
H.R. 7260 – To reduce and eliminate threats posed by nuclear weapons to the United States, and for other purposes.
REP. STEVEN HORSFORD
Legislation sponsored:
H.R. 7216 – To amend the Internal Revenue Code of 1986 to provide a tax credit for personal protective equipment to small businesses, non-profits, independent contractors, veterans' organizations, and farmers, among other entities, in any year in which the President declares a national emergency relating to COVID-19.
Disclosure: The Nevada Independent has received a PPP loan.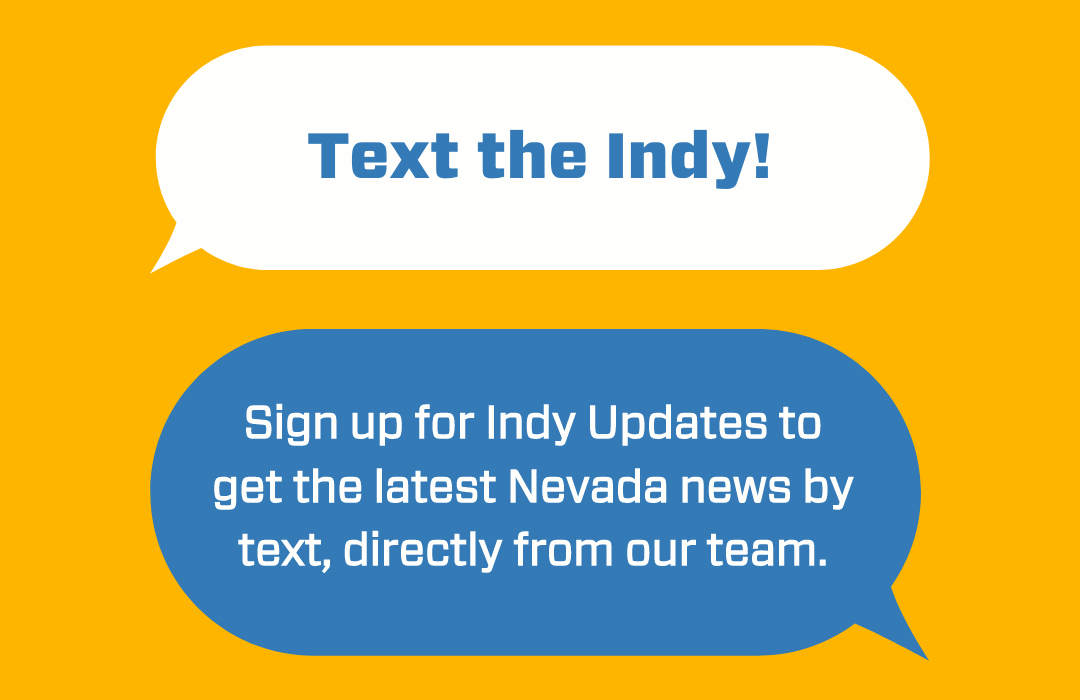 Featured Videos
Comment Policy (updated 4/20/2021): Please keep your comments civil. We reserve the right to delete comments or ban users who engage in personal attacks, use an excess of profanity, make verifiably false statements or are otherwise nasty. Comments that contain links must be approved by admin.