Indy Gaming: Buffalo Bill's at Primm quietly reopens following a 33-month closure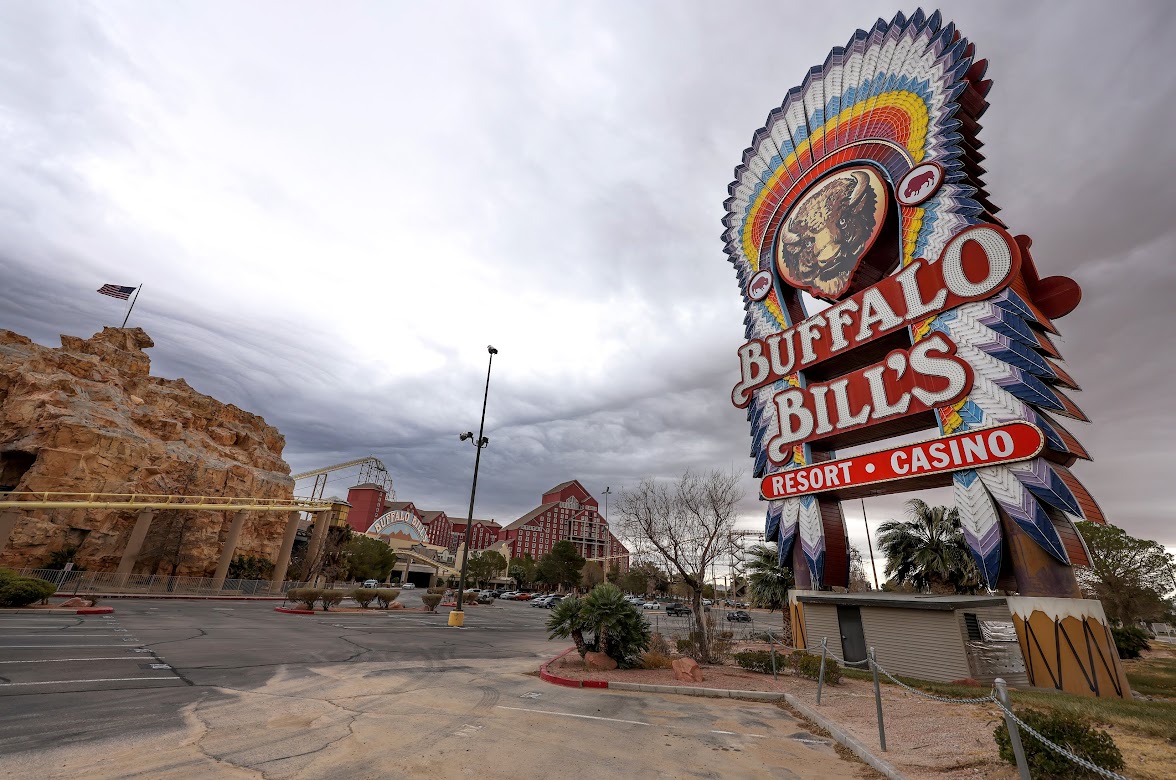 Good morning, and welcome to the Indy Gaming newsletter, a weekly look at gaming matters nationally and internationally and how the events tie back to Nevada.
If a colleague or associate emailed this newsletter to you, please click here to sign up and receive your own copy of Indy Gaming in your inbox. - Howard Stutz
---
Buffalo Bill's Hotel-Casino in Primm reopened on Christmas Eve after being closed since March 2020 because of the pandemic. It is one of three casinos operated by Las Vegas-based Affinity Gaming in the community along Interstate 15 at the Nevada-California border.
The privately held company did not make any formal announcement about the re-opening other than a post on the Primm Valley Resorts Twitter site, saying it was proud "to have the reels spinning again at Buffalo Bill's."
Representatives from Primm did not respond to emailed questions about the reopening. Buffalo Bill's was the last of the three Primm casinos to reopen.
In the Twitter statement, Primm Valley said "multi-million-dollar upgrades" would be coming to the casinos in 2023.
Primm said slot machines and table games were available at the casino, along with the Wagon Wheel Grill restaurant, although a Nevada Independent photographer found only a handful of customers a few days after Christmas.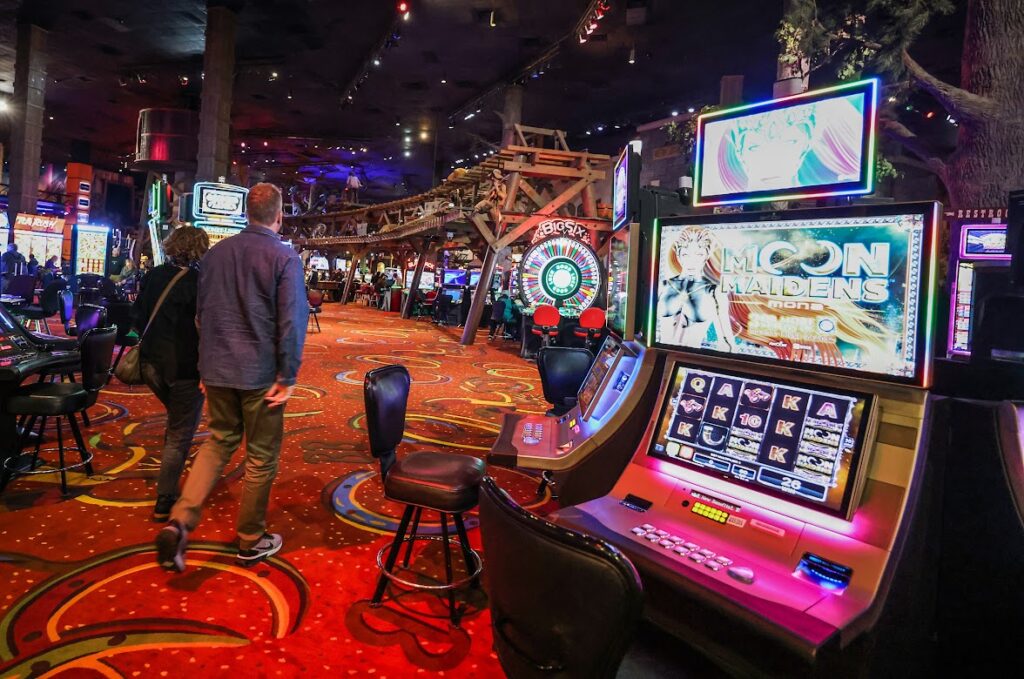 The Desperado Rollercoaster at Buffalo Bill's remained closed. It was considered one of the world's tallest roller coasters when it opened in 1994, with a height of 209 feet and a drop of 225 feet, with a portion of the track running through the casino.
Affinity, then known as Herbst Gaming, acquired the three Primm casinos – Buffalo Bill's, Primm Valley and Whiskey Pete's – from MGM Resorts in 2007 for $400 million. Herbst Gaming filed for Chapter 11 bankruptcy two years later.
The company was rebranded as Affinity Gaming in 2011 following the bankruptcy reorganization. Affinity is now owned by Illinois-based Z Capital Group, which took Affinity private in 2017. In 2019, Mary Beth Higgins was named CEO.
Affinity operates five casinos in Nevada – the three Primm properties, Silver Sevens in Las Vegas and Rail City in Sparks. The company also owns two casinos in Missouri and a casino in Iowa.
---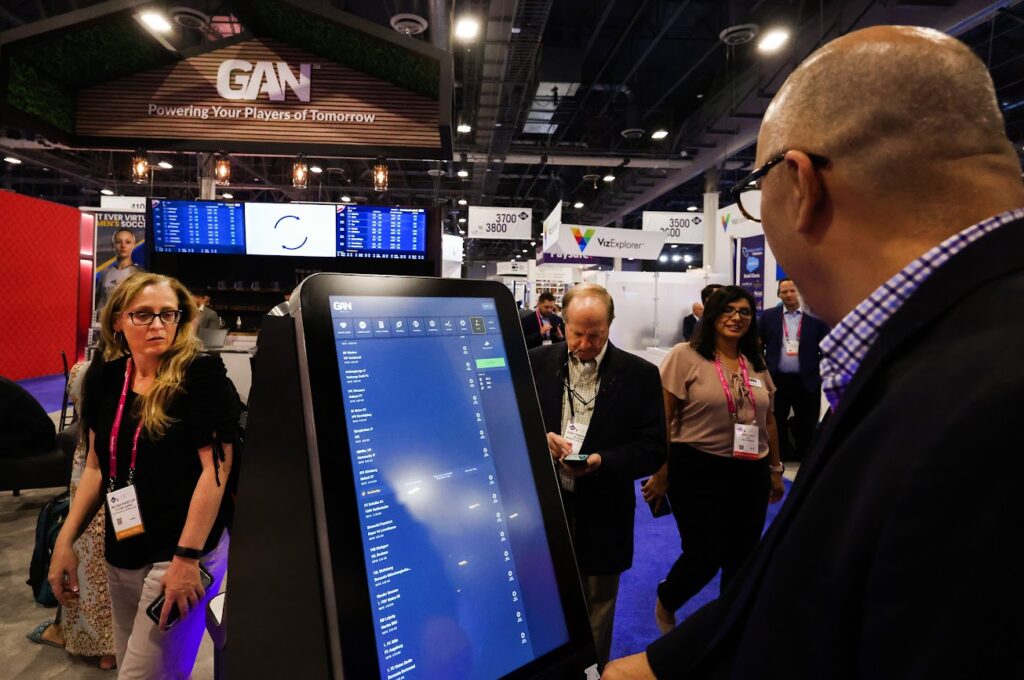 GAN deal with WynnBet increases reach for the sports betting platform
Sports betting software provider GAN Ltd. is awaiting licensing by Nevada gaming regulators. But the absence of that approval hasn't slowed the company's growth in the continuously evolving market.
The Irvine, California-based company, which has offices in Las Vegas, announced an agreement in late December to provide the sports betting platform and technology to WynnBet, the sports betting subsidiary of Wynn Resorts operated by Wynn Interactive.
Terms of the deal between GAN and Wynn were not announced. In a statement, GAN said its sports betting technology would be used for the retail sportsbook and online sports betting operations at Encore Boston Harbor when the activity launches in Massachusetts in the next few months.
GAN already provides the online platform for WynnBET's operations in Michigan. Nevada licensing could eventually lead to GAN becoming the supplier for Wynn's sports betting in Nevada, which currently includes just a retail sportsbook at Wynn Las Vegas.
"We look forward to growing our partnership with GAN and bringing an enhanced sports betting experience to our players," Wynn Interactive President Ian Williams said in a statement.
The agreement with Wynn follows an announcement by GAN in October 2021 to build out the sports betting infrastructure for Station Casinos retail sportsbooks, betting kiosks and the STN mobile app.
GAN's technology and platform are being used by the sportsbook at the Island View Casino in Gulfport, Mississippi.
GAN Vice President of North America Sports Rob Lekites said in a statement the company has developed a strong partnership with WynnBET in Massachusetts.
"The reception of GAN Sports remains highly encouraging as we look to carry this positive momentum into a strong cadence of new partner launches over the coming quarters," Lekites said.
In a research note, Macquarie Securities gaming analyst Chad Beynon said Wynn and Station Casinos give GAN "two major partners." He suggested GAN's Massachusetts sports betting opportunity through Wynn would translate into $2.6 million of revenue and an annual cash flow of $700,000.
GAN Vice President of Investor Relations and Capital Markets Robert Shore said in an email the deal with Wynn is "an exclusive national agreement" and additional markets "will be disclosed at the appropriate time." He said GAN didn't want to reveal much more to be respectful of the Nevada licensing process.
The company has caught the attention of the investment community as it moves to expand its presence in the ultra-competitive U.S. sports betting market. Ohio became the nation's 31st state with legal sports betting when it launched on New Year's Day.
During the Global Gaming Expo in October, the GAN booth drew a strong share of interested customers.
---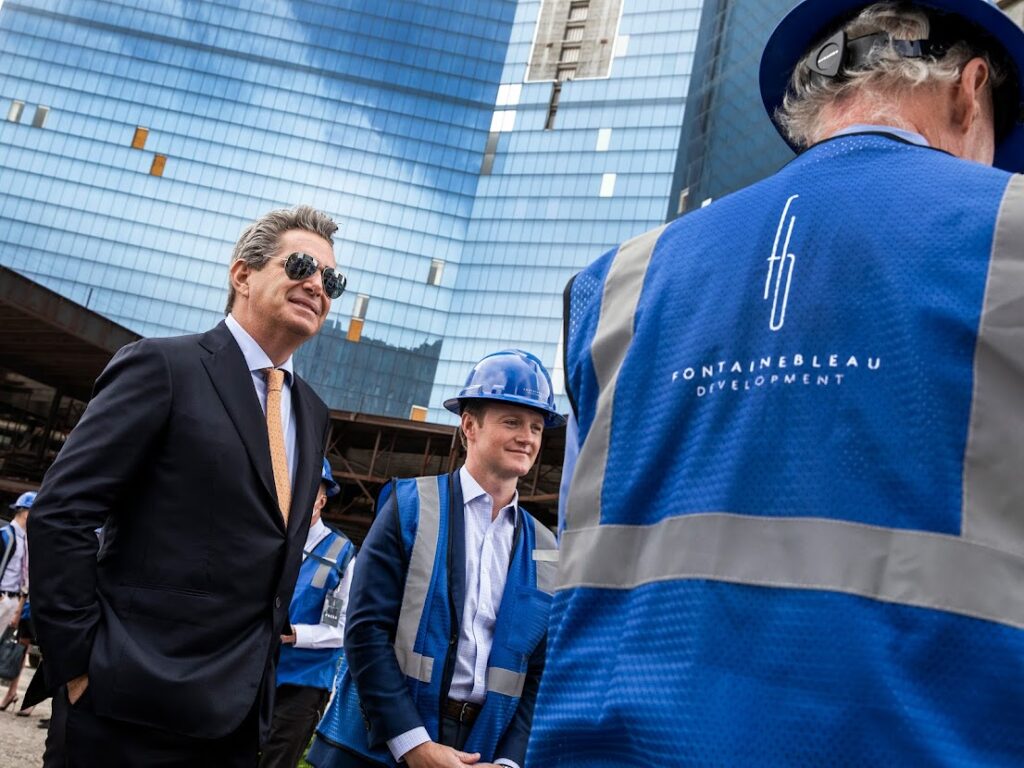 VICI contributing $350M toward Fontainebleau's $2.2B financing package
Real estate investment trust VICI Properties was part of one last Strip deal before 2022 ended.
The company will contribute $350 million toward a $2.2 billion construction loan package that will allow developers of the Fontainebleau resort to complete the long-stalled north Strip project.
Fontainebleau Development and Koch Real Estate Investments announced the loan package on Dec. 23. The Fontainebleau project restarted in November 2021 when the original Florida-based developer reacquired the 25-acre site nine months earlier. The project sat unfinished for 12 years after construction was halted in 2009.
"We believe the addition of the property will contribute to the increased vitality of the north end of the Las Vegas Strip," VICI CFO David Kieske said in a statement.
VICI is the Strip's largest landowner, controlling more than 660 acres that house a dozen properties leased to four companies – MGM Resorts International, Caesars Entertainment, Apollo Global Management and Hard Rock International.
Last year, VICI completed a $17.2 billion buyout of rival real estate investment trust MGM Growth Properties and was part of a $6.25 billion purchase of the Strip properties that were operated by Las Vegas Sands Corp. VICI also owns the 77 acres underneath The Mirage, whose operations were purchased in December by Hard Rock from MGM Resorts for almost $1.1 billion.
"VICI wraps an active 2022, which completely changed the complexion of the company, increasing its size, enhancing visibility with the investment community and upgrading portfolio quality," JMP Securities gaming analyst Mitch Germain told investors in a Dec. 17 research note.
VICI said in its statement the Fontainebleau investment would be funded in accordance with a construction draw schedule.
Fontainebleau Las Vegas is expected to open later this year with 3,700 hotel rooms, a casino, 550,000 square feet of convention and meeting space, and a collection of dining, retail and lifestyle attractions.
Following the construction financing announcement, Fontainebleau named five executives who will oversee the day-to-day operations of the property, including former Cosmopolitan of Las Vegas Vice President Colleen Birch, who was named chief operating officer.
---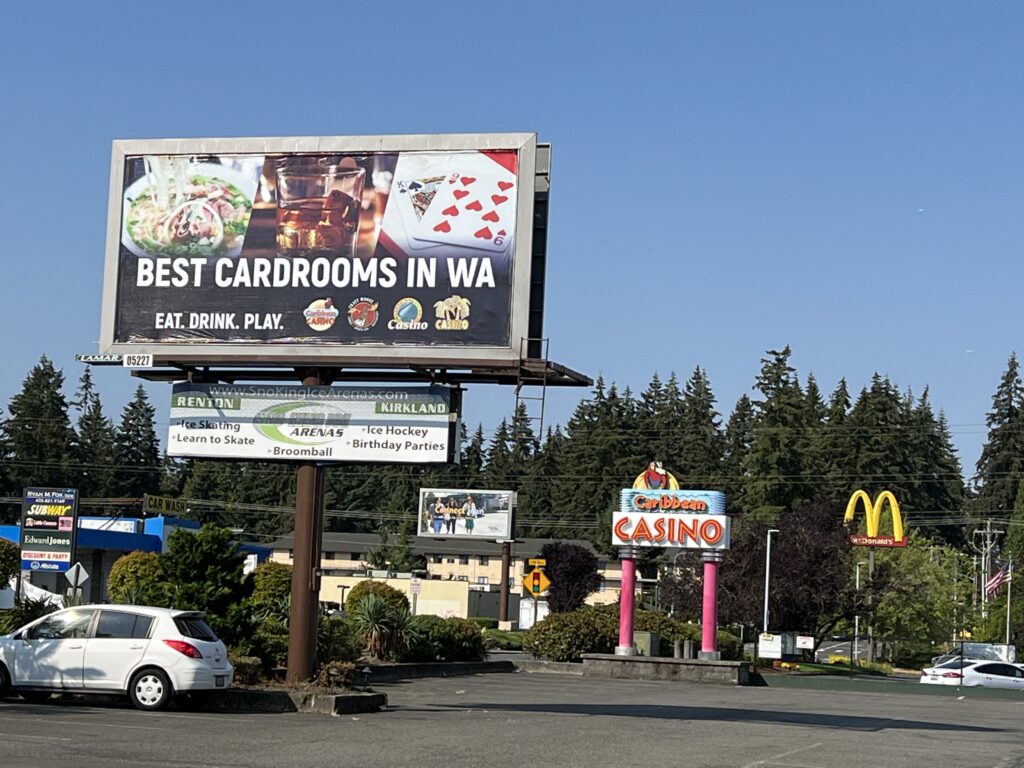 Maverick Gaming adds four more Washington cardrooms in an $80.5M deal
Privately held Maverick Gaming expanded its presence in Washington State, acquiring four cardroom casinos for $80.5 million at the end of December.
The company, which owns four hotel-casinos in West Wendover and Elko, took over operations of Evergreen Gaming's cardrooms in the Seattle area. Maverick now owns and operates 23 of Washington's 44 licensed cardrooms.
"Strategically, this acquisition is crucial to Maverick's continued dominance in Washington State," Maverick Gaming CEO Eric Persson said in a statement. "We expect there to be enormous consolidation, as well as operational and marketing benefits, to our company as a result of this transaction."
Cardrooms in Washington are limited to a total of 15 table games, which can include baccarat, poker and variations of blackjack.
Maverick, which moved its corporate headquarters from Las Vegas to the Seattle community of Kirkland, is seeking to add sports betting to its mix. The company failed in 2020 and 2021 to get the Washington Legislature to include cardrooms in legislation that allowed the state's tribal casinos to offer sports betting.
Last year, Maverick filed a federal lawsuit claiming the state unlawfully granted Native American casinos a "discriminatory tribal gaming monopoly."
Maverick also owns three casinos in Colorado in Central City and Black Hawk, which are 45 minutes outside of Denver.
---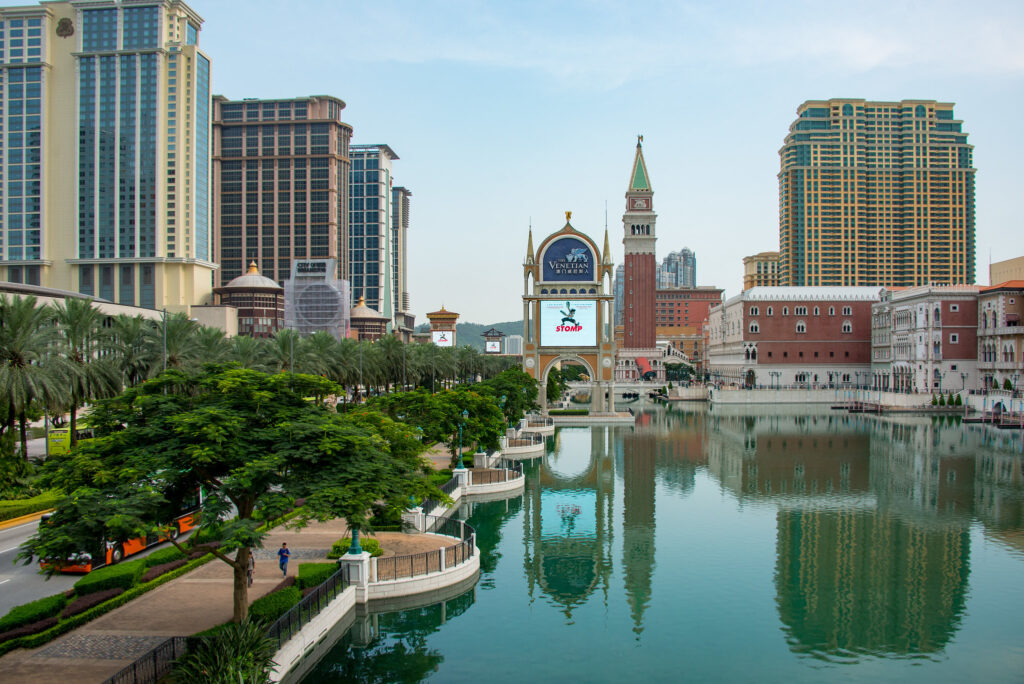 $5.3B in casino revenue in 2022 marks Macau's lowest in 18 years
Macau — once the world's largest gambling market — ended 2022 with its casino industry reporting its lowest 12-month gaming revenue total since 2004.
China's zero-COVID policies, which included travel restrictions, quarantines and business shutdowns, put a damper on Macau casinos throughout the year. The constraints led to a final revenue figure of $5.3 billion, a 51.4 percent decline from 2021, according to a report released by Macau's Gaming Inspection and Coordination Bureau on New Year's Day.
One positive sign from the December numbers was gaming revenue of $435 million was 13 percent higher than November's single month total.
However, even as China has publicly stated plans to move beyond its zero-COVID policy, Stifel Financial gaming analyst Steven Wieczynski said investors shouldn't get too excited. In a research note published Monday, Wieczynski predicted Macau "won't become more 'normal' until after March."
He said the positive signs that the Chinese government is changing from its "harsh COVID stance" could be upended by any spikes in the virus.
"We still believe the next couple of months will be a roller coaster as China goes through the Covid wave," Wieczynski said. "Investors have to understand the market probably won't go into recovery mode until mid-2023, at the earliest."
The gaming revenue results were announced shortly after Macau finalized its relicensing process with its six casino operators on new 10-year agreements. The companies, including MGM Resorts International, Wynn Resorts and Las Vegas Sands, agreed to invest upward of $15 billion into non-gaming entertainment attractions.
To put Macau's gaming revenue decline into perspective, casinos collected a record $45 billion in 2013, with analysts predicting the market would hit $100 million in a few years. Last year yielded one-ninth the revenue of 2013.
Economic conditions in China and a crackdown on the junket industry, which delivered large-spending customers to the casinos, led to revenue declines over the next six years, resulting in $36.6 billion in gaming revenue in 2019, a year before the pandemic upended Macau's gaming industry.
In 2020, Macau casinos reported gaming revenue of $7.56 billion, its lowest figure in 14 years, following the cancellations of Chinese New Year celebrations in January, a 15-day casino shutdown in February, and six straight months of 90 percent gaming declines.
The market rebounded in 2021 to $10.8 billion.
---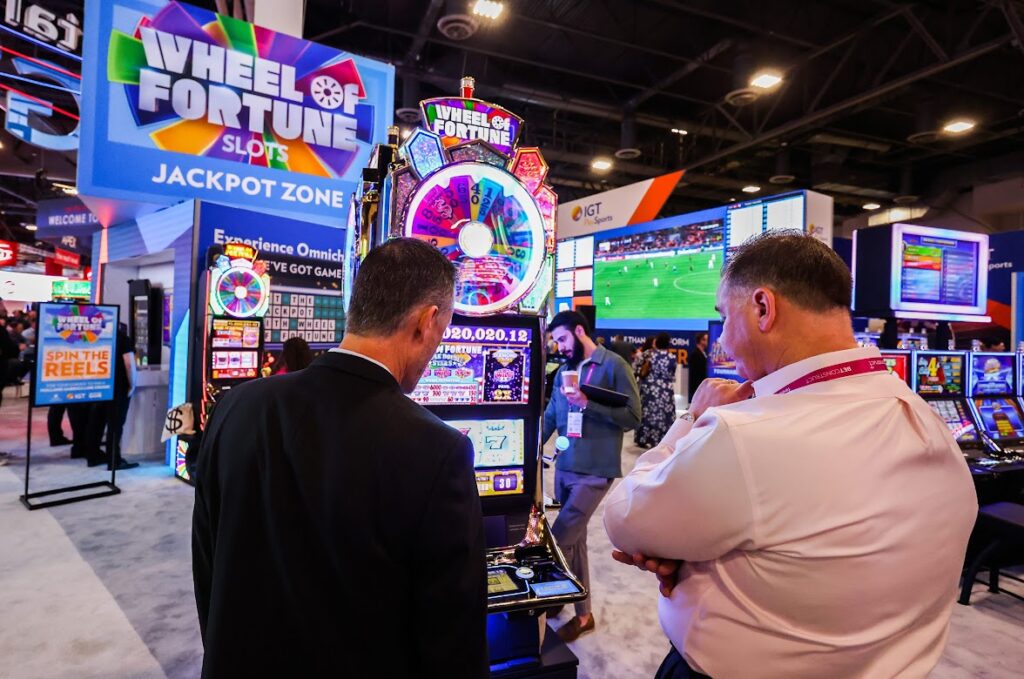 Quotable:
When the final numbers are counted, the American Gaming Association suggested the combined gaming revenue from commercial and tribal operations could top $100 billion in 2022.
"We saw increased consumer demand coming out of the pandemic that's been sustained. And operators have done a really good job in terms of serving those customers. Our industry probably doesn't get enough credit for how innovative we always are about creating experiences that our customers want."
- Casey Clark, senior vice president, American Gaming Association
Disgraced former gaming executive Steve Wynn is looking to sell a huge swath of his personal real estate for close to $300 million. Wynn, the former chairman and CEO of Wynn Resorts, listed two adjacent Sun Valley, Idaho, properties for $27 million after listing a Palm Beach residence for $78.5 million and a New York City penthouse for $90 million. Wynn has also sought $100 million for the Beverly Hills estate he listed last year. He sold his Las Vegas home for $17.5 million in June, records show.
Wynn is "not an easy seller. He wants what he wants" in terms of price. "Otherwise, he doesn't sell."
- Stephen Shapiro, Westside Estate Agency in Southern California
The Nevada Gaming Commission approved new cybersecurity regulations to protect operators' information systems from attacks that could shutter casinos and compromise customer data. Casinos are required to do a risk assessment of their systems by the end of 2023. Properties are also required to report any successful breach that compromised player or employee data, credit card information, and/or other records to gaming regulators within 72 hours.
"It doesn't mean they can wait 72 hours to respond or react to the cyberattack, but to notify us. We felt that was limited enough time that the Board, if there were risks to the industry as a whole, could take necessary measures to mitigate damage to other participants in the industry."
- Edward Magaw, Nevada senior deputy attorney general
The Nevada Independent is raising $200,000 by Dec. 31 to support coverage of the 2024 election.
Tax-deductible donations from readers like you fund this critical work.
If you give today,your donation will be matched dollar-for-dollar.
Give + Get Matched
Featured Videos