Indy Gaming: Judge says New York county erred in leasing site for Sands' proposed $5B resort
An analyst said the decision is the least of the problems troubling the state's slow process to approve New York City-area casinos.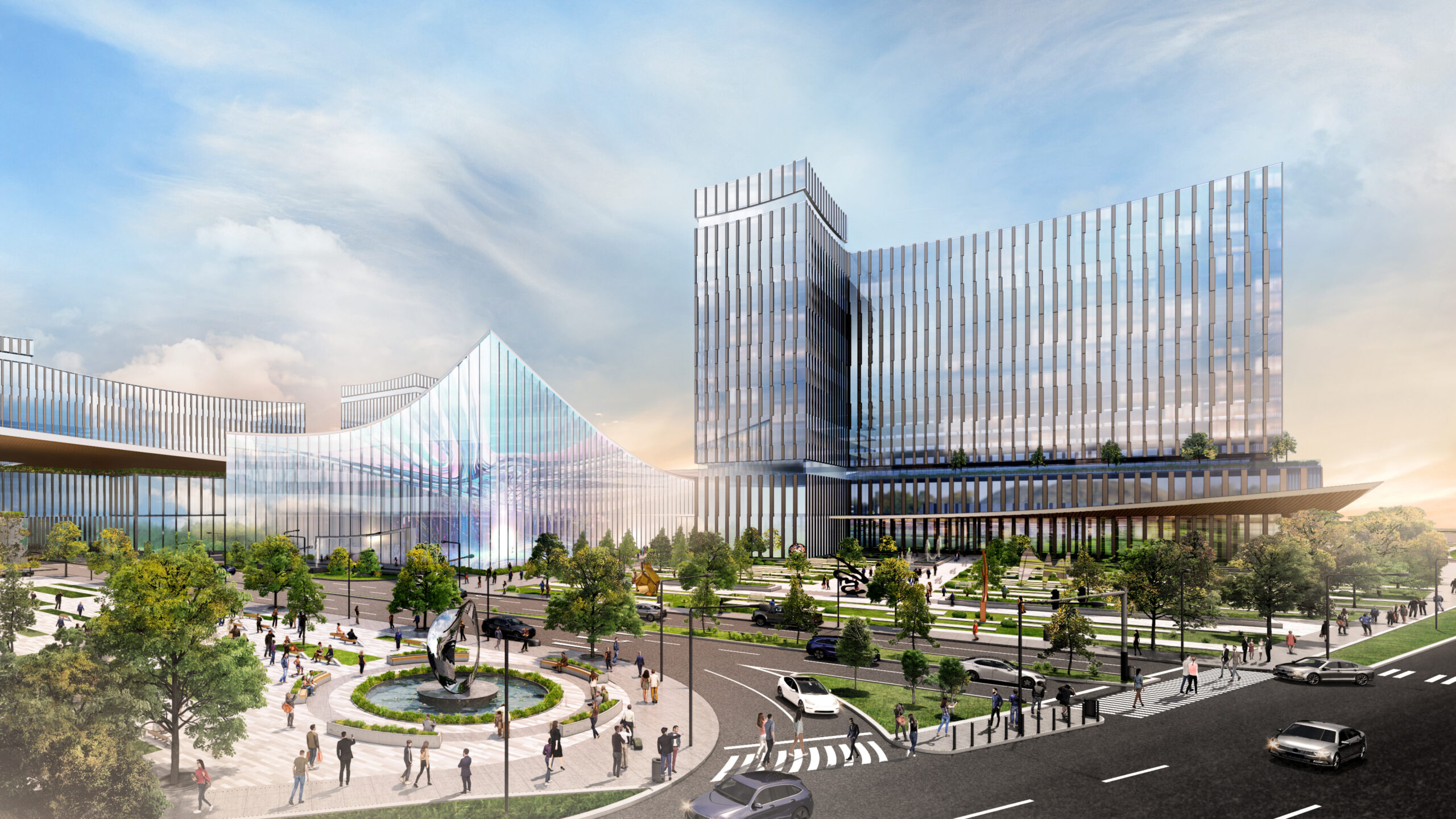 Good morning, and welcome to the Indy Gaming newsletter, a weekly look at gaming matters nationally and internationally and how the events tie back to Nevada.
If a colleague or associate emailed this newsletter to you, please click here to sign up and receive your own copy of Indy Gaming in your inbox. - Howard Stutz
---
The Long Island, New York, community group opposing Las Vegas Sands' efforts to build a $5 billion gaming resort complex in Nassau County cheered a judge's ruling last week invalidating the local government's approval of a 99-year lease agreement with the gaming company.
The decision issued by New York Supreme Court Judge Sarika Kapoor was seen as a win for Hofstra University, a casino opponent whose campus is located next to the 80 acres that Sands wants to use for its project.
"We are grateful that Hofstra University was among those paying close attention to the land disposition process and took legal action," said Allison O'Brien Silva, a representative of the Say No to the Casino Civic Association, a nonpartisan group of Nassau County residents opposed to the Sands' development proposal.
Sands was not a party to the lawsuit. An appellate judge stayed the decision at the county's request while an appeal to the ruling was filed.
But the awarded lease is now void, according to the decision, and Nassau County planning officials have to begin new hearings with the county legislature and vote again for approval.
Most analysts predict it will take until 2024 or even 2025 before any decision is reached.
But the judge's ruling isn't the primary cause of New York's glacial casino undertaking.
"This just slows down their process, a process that still isn't moving overall," said gaming industry adviser Brendan Bussmann.
New York voters approved the legalization of Las Vegas-style casinos in the state in 2013. Then-Gov. Andrew Cuomo and the legislature authorized four casinos to open upstate, giving them several years to build their business before having to compete with any casinos in the New York City area.
In April, lawmakers issued three additional casino licenses for downstate New York, which includes New York City, Long Island and Westchester County.
Bussmann, the managing partner of Las Vegas-based B Global, said the judicial setback is minimal to Sands, which is further along in gaining support for its project than other gaming operators vying for one of the three New York City-area gaming licenses.
Two of the licenses are expected to be awarded to MGM Resorts International and Resorts World, which operate casinos with only slot-machine-like video gaming terminals. Both are attached to racetracks near New York City and want to expand into full-scale resorts.
That leaves Las Vegas Sands, Caesars Entertainment, Wynn Resorts and Bally's Corp. seeking the remaining license. Last week, New York Mets owner Steve Cohen and Hard Rock Entertainment proposed an $8 billion hotel, music venue and a casino next to the team's Citi Field in Queens.
In a statement, Sands said it was proceeding forward with the New York proposal, which the company views as its reentry into the U.S. gaming market. Sands sold its Strip holdings in February 2022 for $6.25 billion and only operates resorts in Macau and Singapore.
"We are grateful for the wonderful response we have received from the Long Island community and we will be continuing our very comprehensive outreach as we present this transformational project," the company said in a statement.
In October, Sands Chairman Rob Goldstein touted the company's New York proposal as a "compelling bid" and said the Sands would be under development with the casino, hotel, convention and entertainment complex "as quickly as possible." The site includes the Nassau Veterans Memorial Coliseum — the longtime home of the NHL's New York Islanders.
---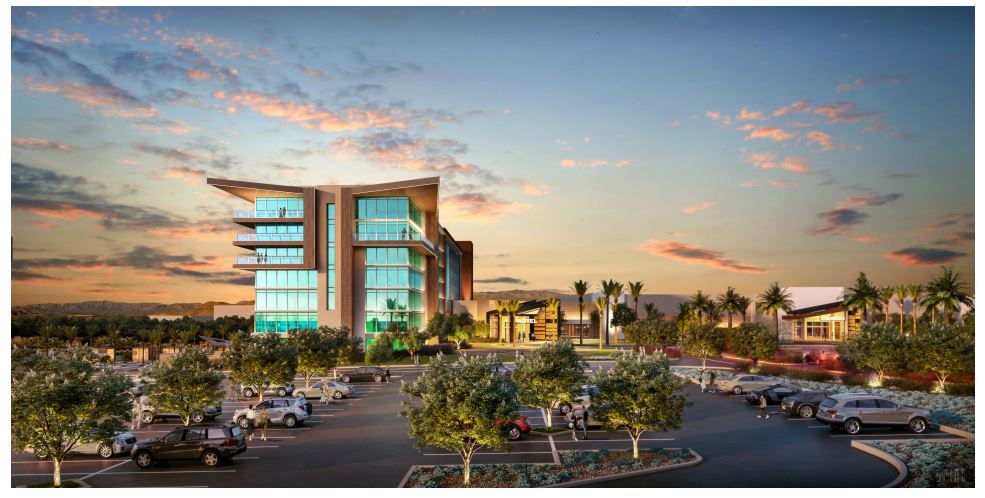 Red Rock seeking Inspirada project approval as Durango nears opening
Now that the $780 million Durango Casino Resort has its slightly delayed opening date on the books, Red Rock Resorts is already making plans for its next projects.
Red Rock Chairman Frank Fertitta III said during last week's third-quarter conference call that the second phase for the 201-room Durango property, which is scheduled to open Dec. 5 in southwest Las Vegas barring any additional construction delays, is already the "furthest along" in the design phase.
On Wednesday, the company will be in front of the Henderson Planning Commission for approval of a development agreement for Inspirada Station, a planned 201-room hotel with a 58,000-square-foot casino on 49 acres in west Henderson that will include three restaurants, a food hall and other non-gaming amenities, including a bowling center and movie theater.
The company operates six large casino resorts in Las Vegas and Henderson and a chain of smaller casino-only properties under the Wildfire brand. But it also controls 522 acres of vacant land in Southern Nevada, including the sites for three demolished hotel-casinos that are being sold without the gaming entitlements.
"We're going to want to get the Durango open and get it stabilized," Fertitta said during the call. "We've got a number of development opportunities waiting for us [with] about six opportunities."
He also mentioned Skye Canyon, a 48-acre site in northwest Las Vegas off U.S. Highway 95 as a potential opportunity following Inspirada.
"We've been actively working on all those developments," Fertitta said. "But we just want to get Durango open and stabilized before we make a decision on what's next."
In 2021, Red Rock executives said they were formalizing plans to double the size of the company's Southern Nevada footprint by 2030.
As the company plans its next projects, analysts expect Red Rock to pay down portions of its $3.3 billion in long-term debt. CBRE Equity Research analyst John DeCree said portions of the expected cash flow from Durango would help in that effort.
---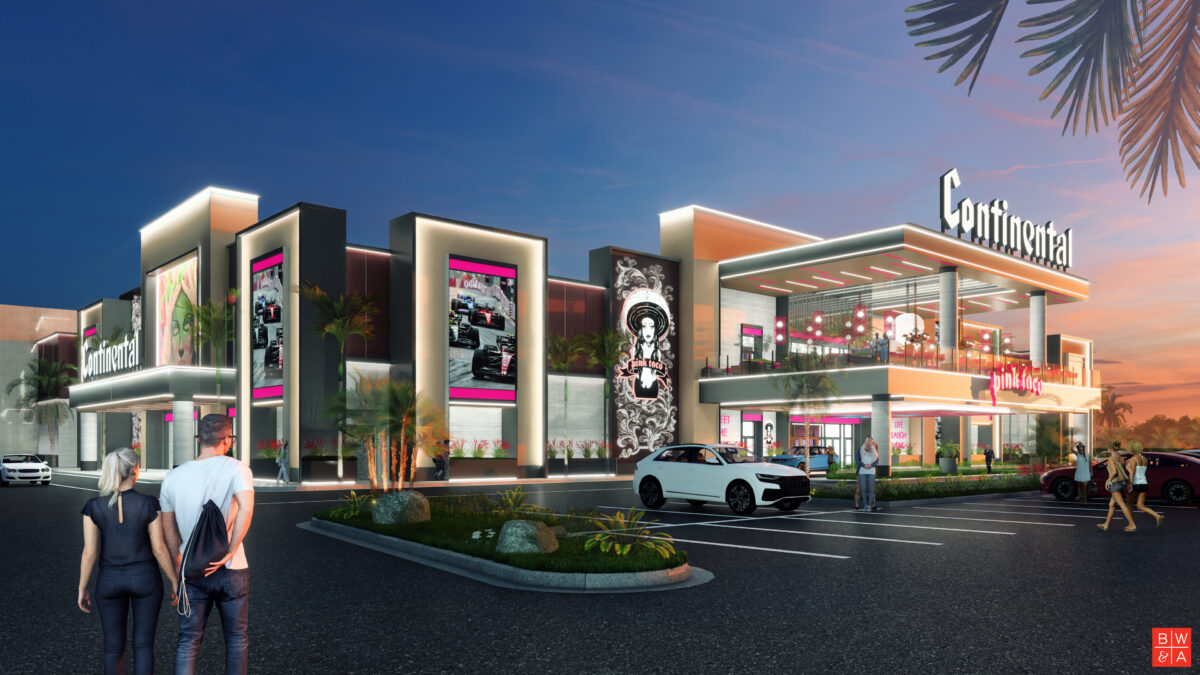 Silver Sevens to become Continental, a name last used 24 years ago
The off-Strip Silver Sevens Hotel and Casino is being rebranded under its original name.
Affinity Interactive, whose parent company Z Capital Group acquired the 370-room hotel-casino amid the bankruptcy of Herbst Gaming in 2013, said last week the property at the intersection of East Flamingo and Paradise roads would become the Continental Casino and Hotel.
"Our vision is to elevate the casino and hotel experience at Silver Sevens while remaining true to its history," Affinity CEO Andrei Scrivens said in a statement. The rebranding project is expected to be completed by 2025.
A budget for the remodeling was not disclosed by the privately held ownership. The changes include returning the Pink Taco restaurant to Las Vegas; it was previously located inside the former Hard Rock Las Vegas just down the street, which is now Virgin Hotels Las Vegas.
The property, which has a 60,000-square-foot casino, operated as the Continental until 1999 when slot machine route operator Herbst Gaming acquired the property after its bankruptcy foreclosure.
Herbst Gaming, which was owned by the family that controlled the Terrible Herbst Oil Co., rebranded the Continental as Terrible's Hotel Casino following a yearlong, $65 million renovation. The property was closed for a year and reopened in 2000.
Affinity licensed the Terrible's name starting in 2013 before deciding to rebrand the casino as Silver Sevens a few months later.
---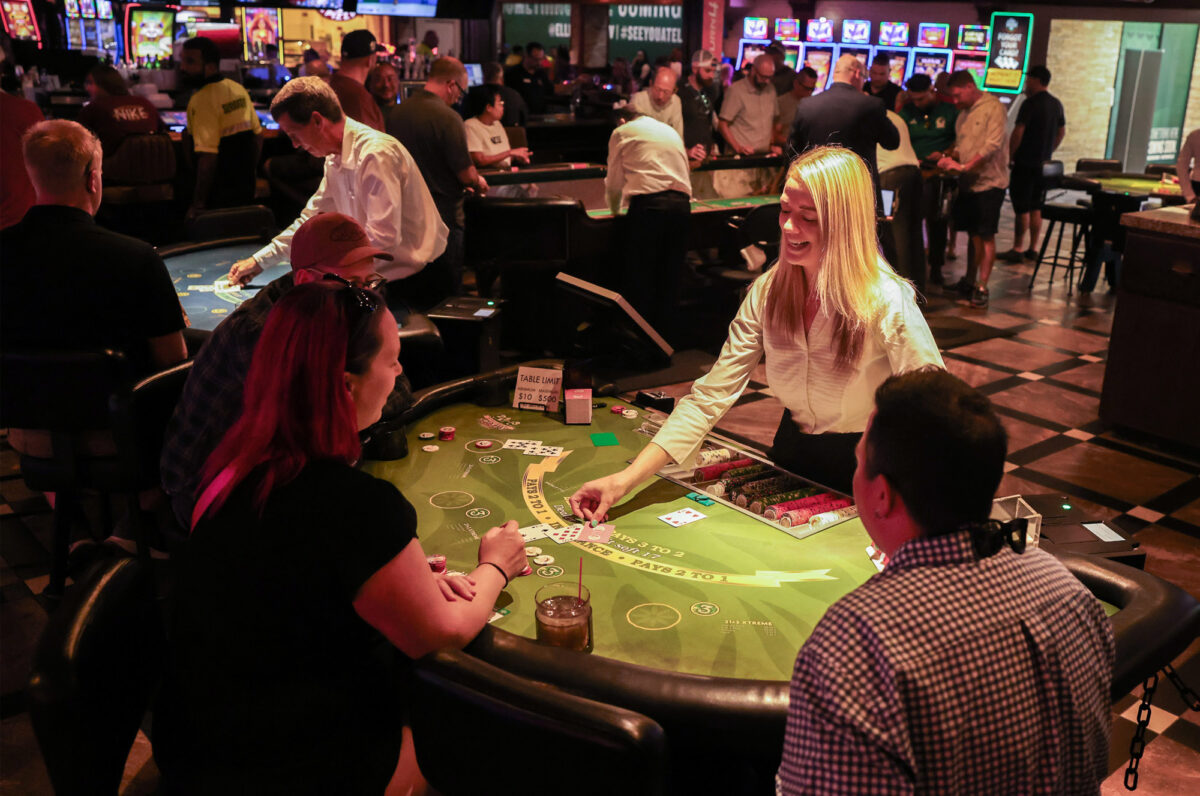 News, notes and quotes
LVCVA: Vegas visitor gambling budgets increase in Q3
Gamblers budgeted an average of $851 per trip to Las Vegas, an increase of 6 percent from a year ago, according to the Las Vegas Convention and Visitors Authority's (LVCVA) third-quarter visitor snapshot. The LVCVA found that 84 percent of visitors to Las Vegas gambled, up from 80 percent last year.
Also, visitors spent an average of $570 on food and beverages during their stay, a $100 increase.
The LVCVA wrote in the report's introduction that "Las Vegas significantly exceeded expectations in the third quarter of 2023 over 2022."
***
Full House CEO: Chamonix will change the Colorado market
Full House Resorts CEO Dan Lee compared the Dec. 26 opening of the Las Vegas-based company's $250 million Chamonix Casino Hotel in Cripple Creek, Colorado, with the 1989 opening of The Mirage on the Strip.
Cripple Creek, a historic Colorado mining town roughly a one-hour drive from Colorado Springs, draws much of its customer base from the community. Lee said Chamonix, which has 300 hotel rooms, is much different from the "little itty-bitty casinos" in the town, which he compared to Virginia City.
"The Mirage introduced a whole different type of casino and it changed the market," Lee said on the company's third-quarter conference call last week. "That's a little bit of what we're doing in Colorado Springs on a smaller scale."
***
Century still integrating Sparks Nugget into the company
Seven months after Colorado-based Century Casinos closed its $190 million purchase of the 1,382-room Nugget Casino Resort in Sparks, the company is still focused on merging the property into its operations.
The Nugget is the largest of Century's 11 gaming properties.
"We do not plan any [mergers and acquisition] activity for the remainder of this year and next year," co-CEO Peter Hoetzinger said on the company's third-quarter conference call last week. "We remain fully focused on our existing operations, the integration of Nugget and Rocky Gap [in Maryland] and the delivery of the two Missouri construction projects.
***
New Rio operators replace buffet with a food hall
The Rio Hotel and Casino will open a food hall with at least a half-dozen walk-up dining outlets that will replace the Carnival World Buffet, a property staple since 1990.
Dreamscape Cos., which took over operations of the Rio in October, said the Canteen Food Hall would open in December with several operators making their initial entry into Las Vegas. Among the outlets are Tony Luke's, a South Philadelphia cheesesteak sandwich chain, and Tender Crush, a New York-style offering for chicken tenders.
The Nevada Independent is raising $200,000 by Dec. 31 to support coverage of the 2024 election.
Tax-deductible donations from readers like you fund this critical work.
If you give today,your donation will be matched dollar-for-dollar.
Give + Get Matched
Featured Videos