Indy Gaming: Slot companies' proposed merger briefly fires up investors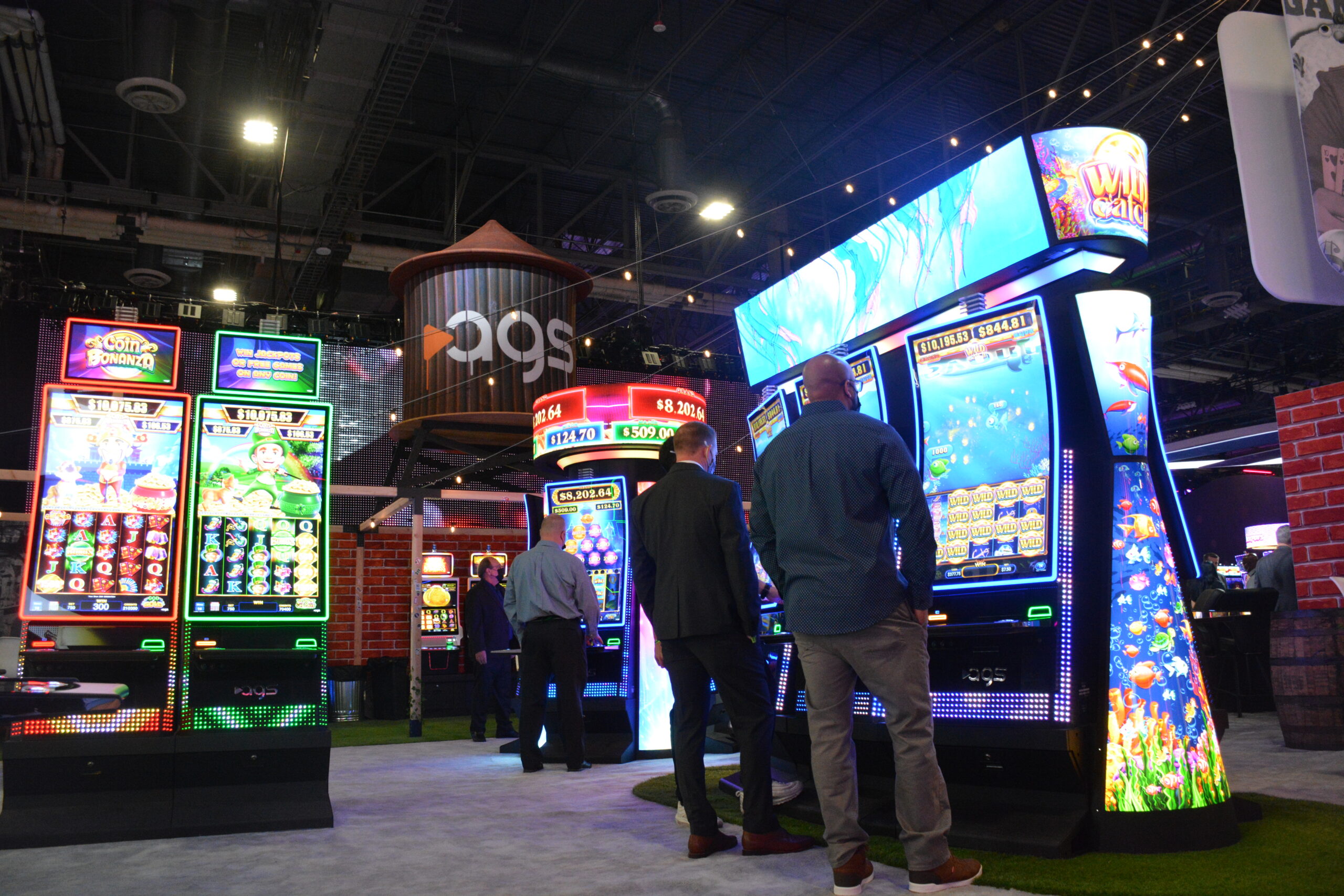 Good morning, and welcome to the Indy Gaming newsletter, a weekly look at gaming matters nationally and internationally and how the events tie back to Nevada.
If a colleague or associate emailed this newsletter to you, please click here to sign up and receive your own copy of Indy Gaming in your inbox. - Howard Stutz
---
The investment community was abuzz earlier this month over a potential merger between two rival gaming equipment suppliers.
The fervor lasted less than 12 hours.
Reuters reported on Aug. 12 that Las Vegas-based slot machine and table game developer AGS was the target of a $370 million buyout offer from New York-based Inspired Entertainment, a company that provides technology and games to land-based and online casinos.
That afternoon, in a brief filing with the Securities and Exchange Commission, AGS shot down the $10-per-share offer, but didn't close the door on a possible transaction.
AGS said the proposal was "not accepted" but "preliminary discussions" were continuing.
"There can be no assurance that any transaction will be completed at this price or at any other price with such third party or any other third party," AGS attorneys wrote in the filing, which was released just as gaming analysts were commenting on the offer.
"While several investors have inquired more recently on the potential for a takeout, given AGS's wide (stock) underperformance to the (gaming manufacturers) group despite improving fundamentals, we have been largely skeptical up until this point," Stifel Financial gaming analyst Jeffrey Stantial wrote in a research note following the Reuters article.
"However, the proposed transaction is unique in that overlap between the two companies product-wise is effectively zero," he added.
Truist Securities gaming analyst Barry Jonas said Inspired is heavily focused on its European business, while AGS is concentrated primarily in the North American gaming market.
"We do think the acquisition could create strong top-line synergies, specifically across electronic gaming machines and interactive content, as well as geographical diversification," Jonas told investors.
Led by CEO David Lopez, AGS has moved beyond its beginnings as a small slot machine provider to tribal gaming markets.
The company went public in 2018 at an initial price of $16 per share. Stock in AGS rose to a high of roughly $32 a share that year, but fell back in value in 2019. Revenues trended upward through the last few quarters of 2019 and into 2020, until the pandemic forced the closure of casinos nationwide and slowed gaming equipment sales.
AGS reported second-quarter revenue of $70.5 million, up 15.2 percent, and cash flow of $34.1 million, a 6 percent increase.
Private equity firm Apollo Global Management owns 22 percent of AGS and Apollo Partner David Sambur serves as AGS's board chairman. Apollo was licensed by Nevada gaming regulators earlier this year as the operator of The Venetian, Palazzo and Venetian Expo.
AGS's board includes former casino industry executives David Farahi and Yvette Landeau and former American Gaming Association CEO Geoff Freeman, the incoming CEO of the U.S. Travel Association.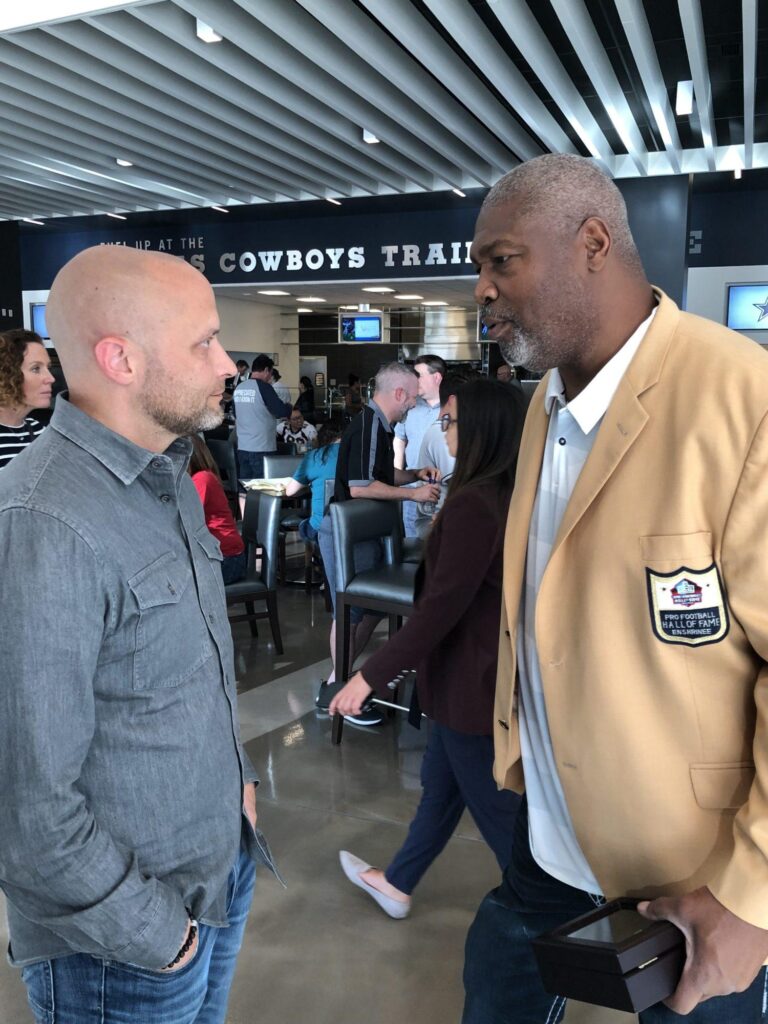 Growth in Texas
Lopez has been AGS's CEO since 2014 and has upped the company's profile through its "GameOn" investor events, where its gaming products are displayed and industry issues are discussed in a tradeshow-like setting. The most recent GameOn was held in June at Hard Rock Hollywood in Florida. Previous events were at Pechanga in Southern California and WinStar World in Oklahoma.
Analysts viewed AGS as a potential beneficiary of a U.S. Supreme Court ruling in June that clarified the use of electronic bingo games on tribal land in Texas. Following the decision, AGS placed games at an Indian casino near El Paso and is expected to increase its relationship with Naskila Gaming, an electronic bingo casino owned by the Alabama-Coushatta Tribe near Houston.
During the company's second-quarter earnings conference call this month, AGS touted its business opportunities in Texas but didn't delve into specifics.
Jonas said AGS has roughly a 30 percent share of the games at Naskila and he sees the presence remaining in that range as the casino expands.
"AGS has noted in its filings it generates roughly $12 million of high-margin revenue currently," Jonas wrote. "With a potentially sizable expansion, we could see AGS's revenue growing significantly."
Inspired Gaming has its roots in the former management of Scientific Games. The company was founded by Lorne Weil, who still serves as executive chairman. He held several roles at Scientific Games from the mid-1990s until 2013, including chairman and CEO. Another former Scientific Games executive, Brooks Pierce, is Inspired's president and chief operating officer.
"We believe AGS shares are undervalued, though we also believe Inspired's shares are undervalued," Jonas wrote. He added that Inspired executives said a week ago they were actively pursuing acquisitions.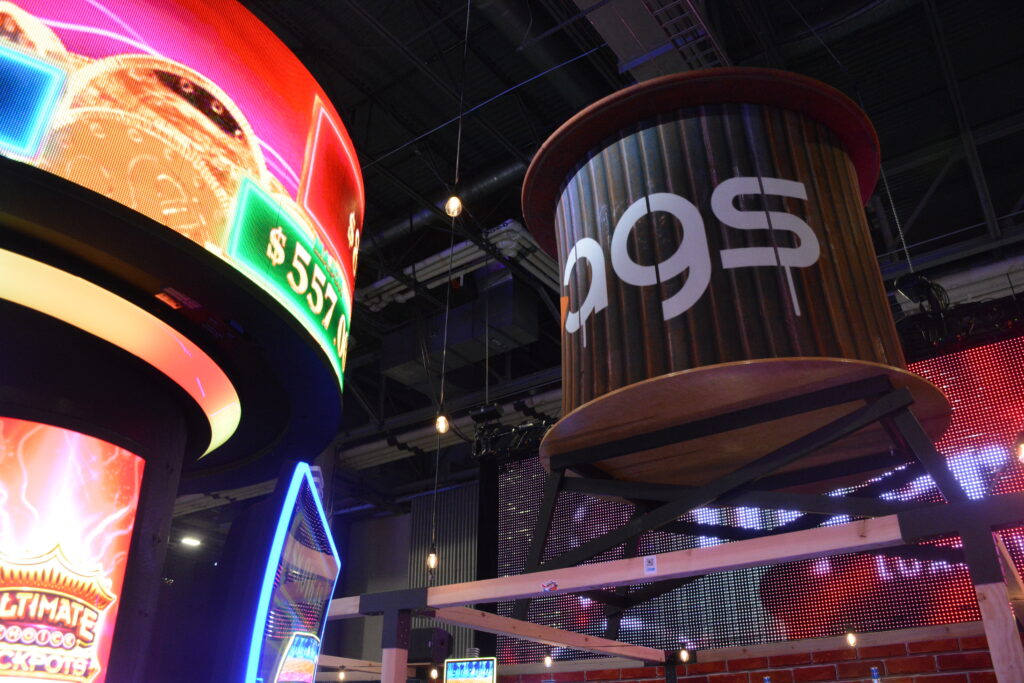 Multiple supplier mergers
Over the last decade, the gaming supplier sector was awash in consolidation.
In 2014, financial transaction provider Global Cash Access acquired slot machine developer Multimedia Games for $1.2 billion, which eventually formed Everi Holdings.
A year later, lottery systems provider Scientific Games, which bought slot machine maker WMS Industries in 2013 for $1.5 billion, acquired gaming equipment giant Bally Technologies for $5.1 billion. Before that, Bally bought table games and systems manufacturer SHFL Entertainment for $1.3 billion.
The consolidation ended in 2015 when Italy-based lottery giant GTECH Holdings acquired slot machine developer International Game Technology for $6.4 billion. The combined companies took on the IGT name.
Earlier this year, Scientific Games changed its name to Light & Wonder and sold its lottery and sports betting divisions. But large-scale mergers have recently been absent from the scene.
That's one reason a potential $370 million acquisition gave the investment community a jolt.
"We believe any transaction between Inspired and AGS remains early in scope," B Riley Financial gaming analyst David Bain said in a research note following the SEC filing. "An 'indication of interest' infers still significant undone due diligence by the buyer. Further, AGS must evaluate a potential sale valuation well below historical supplier (mergers and acquisitions deal), but well above its one-year trading price average."
---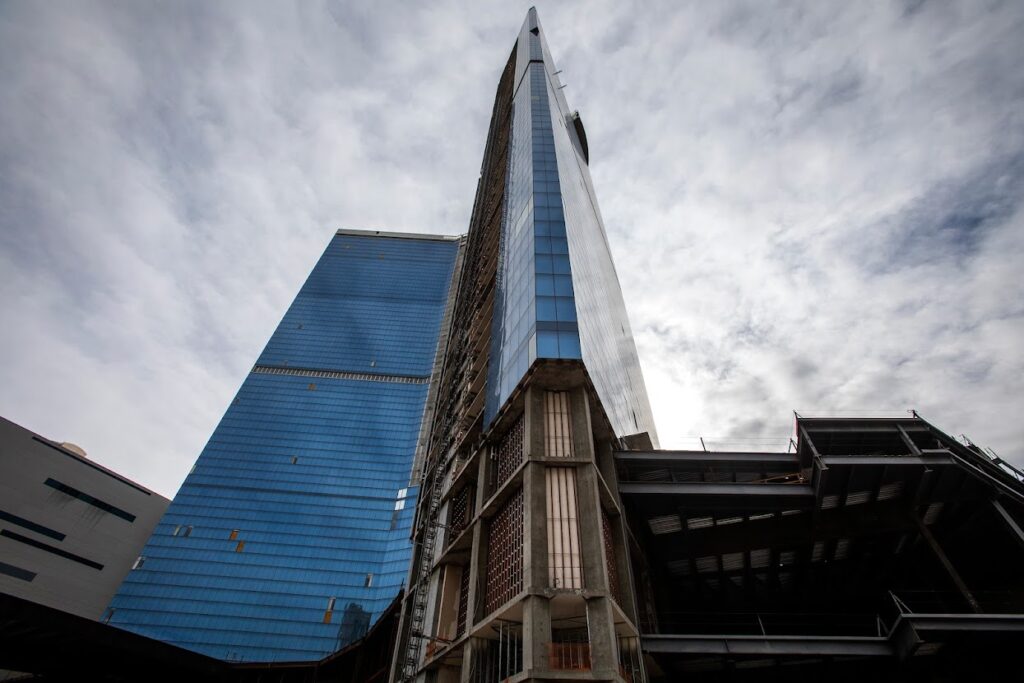 Fontainebleau unveils reduced retail space
When Fontainebleau Las Vegas developer Jeffrey Soffer regained control of the unfinished Strip development last October – 12 years after walking away from the project – he said one change for the building was to reduce the scope of the planned 245,000 square feet of retail space.
Soffer made good on that promise last week.
Fontainebleau announced plans for a 90,000 square-foot shopping district inside the north Strip hotel-casino that will feature approximately 35 retail stores in a two-level space.
The 67-story property is expected to open late next year with 3,700 hotel rooms, a 173,000-square-foot casino and 550,000 square feet of convention space.
The retail area will be connected to the property and highly visible, Fontainebleau Development President Brett Mufson said in a statement.
"The unique vertical design gives us great creative flexibility when it comes to our retail space," Mufson said. "We're incorporating other elements of the Fontainebleau brand into our space, making for a seamless guest experience and generating unprecedented exposure and foot traffic for our retail partners."
Soffer, chairman and CEO of Florida-based Fontainebleau Development, bought back the once $2 billion development with undisclosed financing from Koch Real Estate Investments, the Dallas-based subsidiary of Koch Industries. The Fontainebleau was 75 percent complete when construction was halted at the height of the Great Recession in 2007.
Last November, Soffer announced plans to "finish what I started" and open the 25-acre Fontainebleau site by the fourth quarter of 2023.
---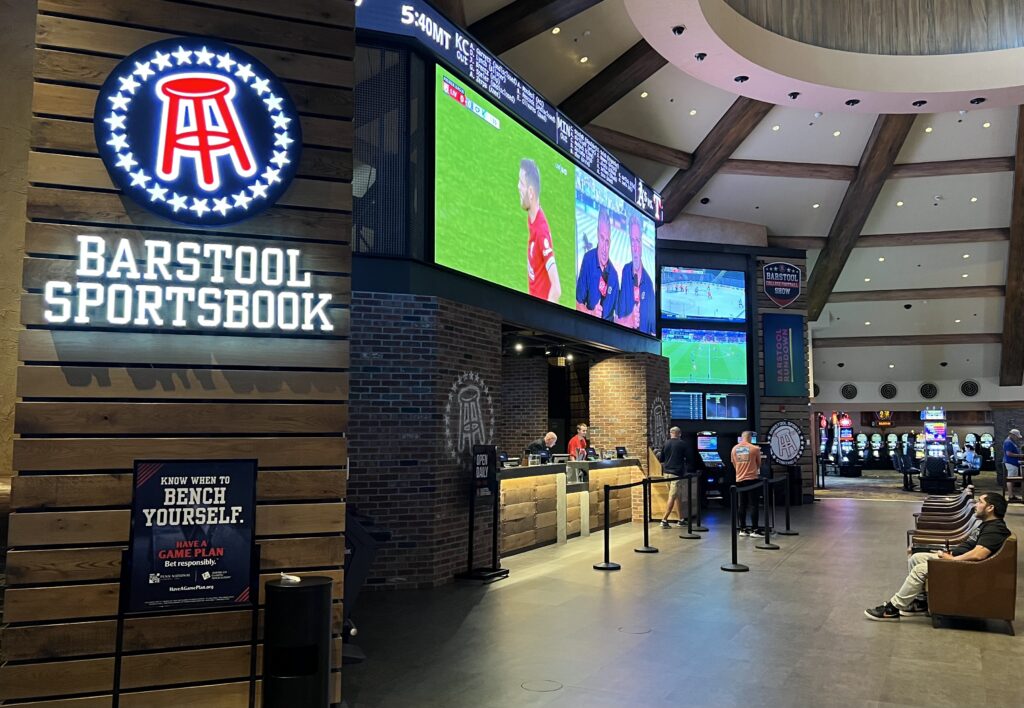 Penn to acquire remaining shares of Barstool Sports by next year
Penn Entertainment told investors it was exercising its option to acquire 100 percent of Barstool Sports, whose media platform and pop culture presence has allowed the casino operator to reach a younger demographic.
Penn (formerly known as Penn National Gaming) spent $163 million in 2020 to acquire 36 percent of Barstool with options to acquire additional ownership over time. The company said in a filing on Aug. 17 with the Securities and Exchange Commission it was exercising the clause to buy the remaining 64 percent stake. Penn said the cost for the additional shares was $387 million.
According to the most recent U.S. Sports Betting Market Monitor by Eilers & Krejcik Gaming, Barstool has sports wagering operations in 12 states with an estimated $39.6 million in revenue over the last three months – the sixth-highest nationally and 2.9 percent of the overall market.
Penn operates 44 casinos in 20 states, including three Nevada properties – M Resort in Henderson and Cactus Pete's and Horseshu in Jackpot near the border with Idaho. Penn is selling the operations of Tropicana Las Vegas.
The company has not announced any plans to bring the Barstool sports betting brand to Nevada. Caesars Entertainment, through its William Hill subsidiary, operates sports betting at M Resort and the two Jackpot properties.
Barstool was founded in 2003 by Dave Portnoy, who became a national figure through the brand's sports-oriented online channels and content. His philanthropy during the pandemic raised $42 million to help small businesses throughout the U.S.
However, in May, Stifel Financial gaming analyst Steven Wieczynski said investors were concerned Portnoy, who was the subject of sexual harassment allegations in articles published by Insider.com, would have to be licensed by gaming regulators in states with Barstool sports betting operations.
"Management indicated that is not a foregone conclusion," Wieczynski wrote in a research note. "The requirements for being licensed are murky and Portnoy currently sits in a more content-focused role, separate from gaming operations."
However, the analyst said he was told by Penn management that Portnoy's role with the company could change over time. His contract with Penn runs through 2025.
Penn acquired a second sports betting brand last year, paying $2 billion for TheScore, a Canadian-based digital media company.
---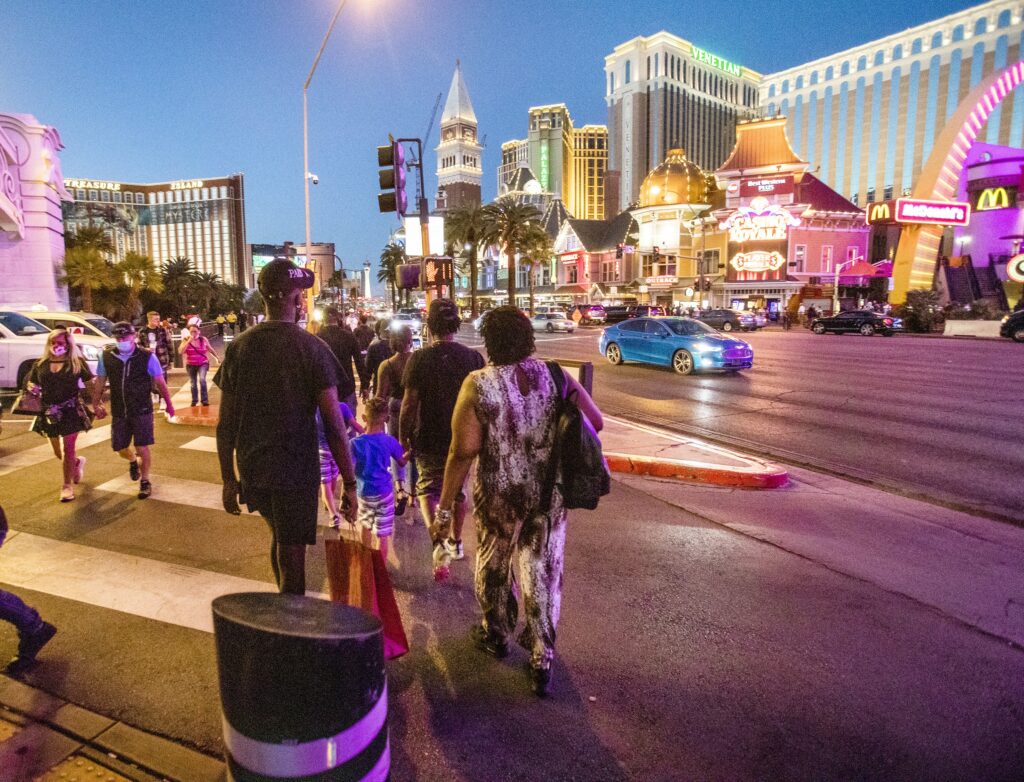 Quotable
Via Macquarie Securities
Gaming analyst Chad Benon said searches on travel websites using the keyword "Vegas" continue to increase on a monthly basis. Despite fears that demand for Las Vegas travel has peaked, he told Macquarie Securities investors in a research note there is high interest in the Strip this fall.
"We think Las Vegas casinos are also better prepared to handle a downturn than in prior cycles with leaner cost structures and an overall market that has seen little new supply in the past decade. Additionally, there is strong pent-up demand for work travel and conferences, which we think should help counterbalance a softer leisure consumer."
- Chad Beynon, Macquarie Securities
Via American Gaming Association
Three inductees to the Gaming Hall of Fame, who will be honored at the Global Gaming Expo in October, were announced last week by the American Gaming Association. They are former Everi Holdings CEO and current Chairman Michael Rumbolz, former Scientific Games and SHFL CEO Gavin Isaacs and former Isle of Capri CEO Virginia McDowell.
"Gavin, Virginia and Mike have each helped transform the gaming industry in their own significant ways. From leading casino and manufacturing operations across the country to serving in a multitude of board and advisory roles, their influence has spanned the U.S. and global gaming industry."
- Bill Miller, American Gaming Association, CEO
Via CNBC
Madison Square Garden Entertainment is exploring a spinoff of its live entertainment business that places the under-construction – and now $2 billion – MSG Sphere Las Vegas into a separate company with Tao Hospitality Group. The company's entertainment division includes Madison Square Garden Arena in New York City, licensing agreements with the New York Knicks and the New York Rangers and the company's regional sports and entertainment networks.
"This potential transaction would create two companies, each with a distinct value proposition for investors."
- James Dolan, Madison Square Garden, CEO
Via International Center for Responsible Gaming
Casino operator Bally's Corp. donated $600,000 to the International Center for Responsible Gaming (ICRG) to support a multi-year research program on gambling among young adults and the usage and effectiveness of responsible gambling tools.
"We take seriously our responsibility to educate the public, including young adult gamblers, and our employees about responsible gaming, Bally's is committed to this work."
- Robeson Reeves, Bally's Corp., president of Interactive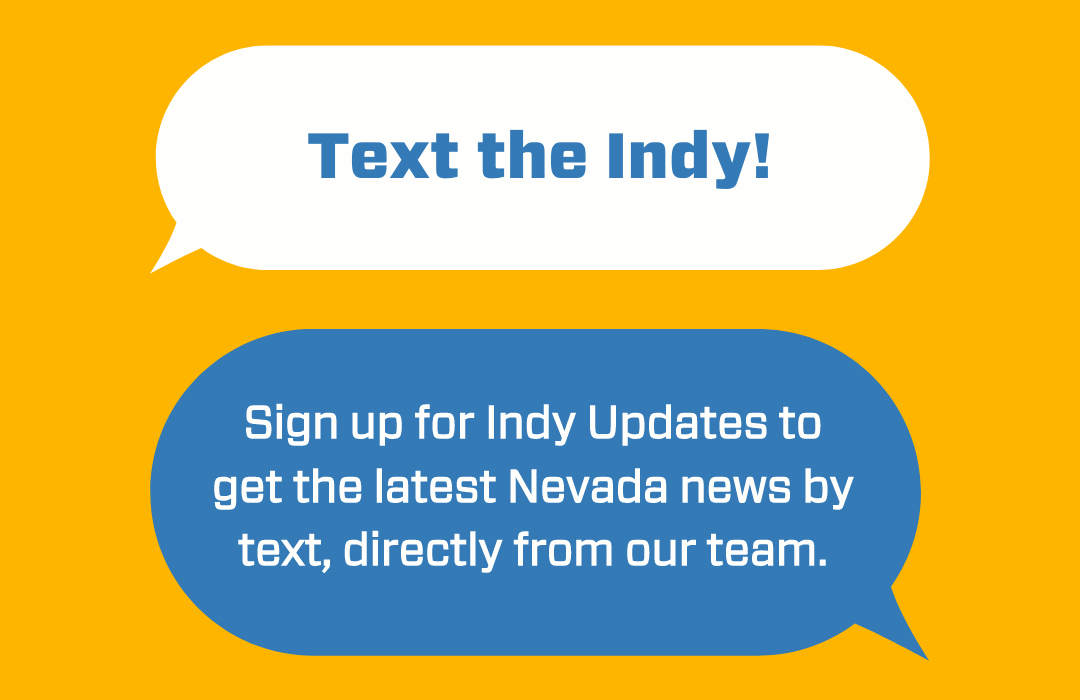 Featured Videos