Indy Gaming: Super Bowl is in a betting state for the first time. Vegas is watching.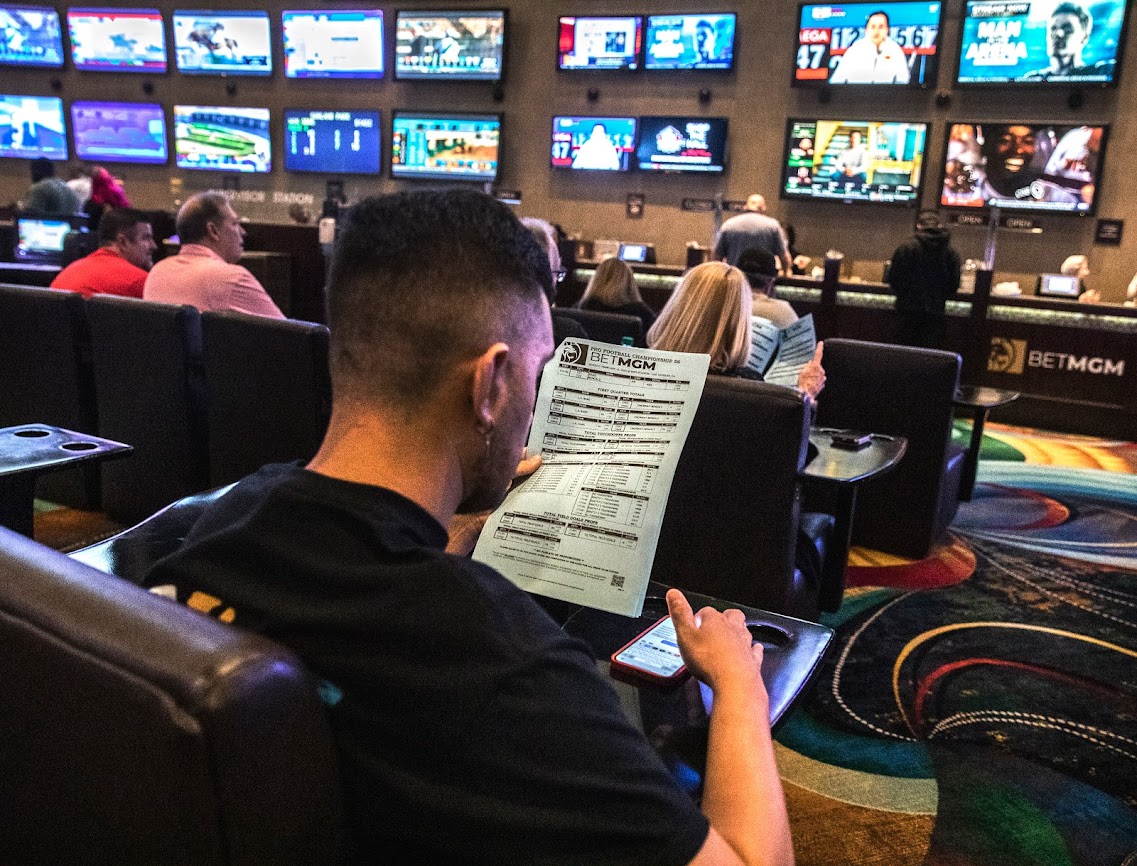 Good morning, and welcome to the Indy Gaming newsletter, a weekly look at gaming matters nationally and internationally and how the events tie back to Nevada.
If a colleague or associate emailed this newsletter to you, please click here to sign up and receive your own copy of Indy Gaming in your inbox. - Howard Stutz
---
It was 14 years ago when the NFL won a favorable ruling from a federal appeals court in Philadelphia that blocked a Nevada sports betting company from offering single-game wagering at Delaware's three racetracks.
Times certainly have changed.
On Feb. 12, Super Bowl LVII will be played at State Farm Stadium in the Phoenix-area community of Glendale, marking the first time the nation's highest single-game sports wagering event will take place in a state that offers legal and regulated sports betting.
It was inevitable that wagering eventually would collide with the NFL's annual championship game after the 2018 U.S. Supreme Court ruling that tossed out the Professional and Amateur Sports Protection Act (PASPA), effectively ending a 25-year-old freeze on sports betting expansion and allowing more states to legalize the activity.
Many sports betting observers see this year's game as a prelude to next year when Las Vegas hosts Super Bowl LVIII at Allegiant Stadium. The annual NFL championship game is one of the year's biggest weekends on the Strip. Last year's Super Bowl in Los Angeles attracted a record $179.8 million in wagers in Nevada, smashing the four-year-old previous record by more than $21 million.
For Joe Asher, who previously owned the sports betting business that sought to expand wagering to Delaware in 2009, having the Super Bowl in Arizona where the activity has been legal since September 2021, marks an evolution by the NFL "that is nothing short of remarkable."
The NFL, once opposed to even the mention of Las Vegas in advertisements during the Super Bowl, now has sports betting partnerships with DraftKings, FanDuel and BetMGM, while 20 of the league's 32 teams play home games in legal sports betting states.
"The number one surprise to me is how firmly and quickly the league embraced sports betting," said Asher, who has been president of sports betting for International Game Technology (IGT) since 2021. "It's notable from the perspective of how things continue to evolve. There's (mobile) sports betting going on in stadiums during football games. Of course, this is just a much bigger game."
Sports venues in Phoenix are home to retail sportsbooks managed by three of the largest national sports betting operators, including BetMGM's sportsbook and restaurant on the grounds of State Farm Stadium.
Sports betting consultant Sara Slane thinks the lure of the Super Bowl is a reason why BetMGM, the sports betting subsidiary of MGM Resorts International, sought a partnership with the NFL's Arizona Cardinals, whose home games are played at the stadium.
"The Super Bowl was always going to be there and that was a very attractive proposition, especially if you're trying to acquire customers and get people to sign up for your mobile app," Slane said.
Arizona is the first of three states with legal sports betting that will host the Super Bowl. After Las Vegas, the 2025 Super Bowl heads to Louisiana, where the game will be played in New Orleans' Caesars Superdome – the first time the game is at a venue named for a gaming company.
Chris Krafcik, an analyst with Eilers & Krejcik Gaming, said Arizona's less-than-2-year-old sports betting market will see elevated levels of promotional activity leading up to the Super Bowl, especially from the state's market leaders.
BetMGM has scheduled a concert near the stadium featuring country music icon Tim McGraw on the Saturday before the game. FanDuel is sponsoring a live television commercial during the game's halftime show featuring former New England Patriots tight end Rob Gronkowski as he attempts to kick a field goal. Any FanDuel customer with a Super Bowl wager of at least $5 will win a share of $10 million in free bets if the former NFL standout – and frequent Vegas nightclub celebrity — actually takes part in the stunt.
"The Super Bowl is a massive customer acquisition event, so we expect elevated levels of promotional activity prior to and during the game," Krafcik said. "This year's promotional environment, however, has a distinctly different feel to it. Operators, more than at any point in the post-PASPA era, will be facing the dual challenges of maintaining cost discipline and addressing increased regulatory scrutiny around marketing."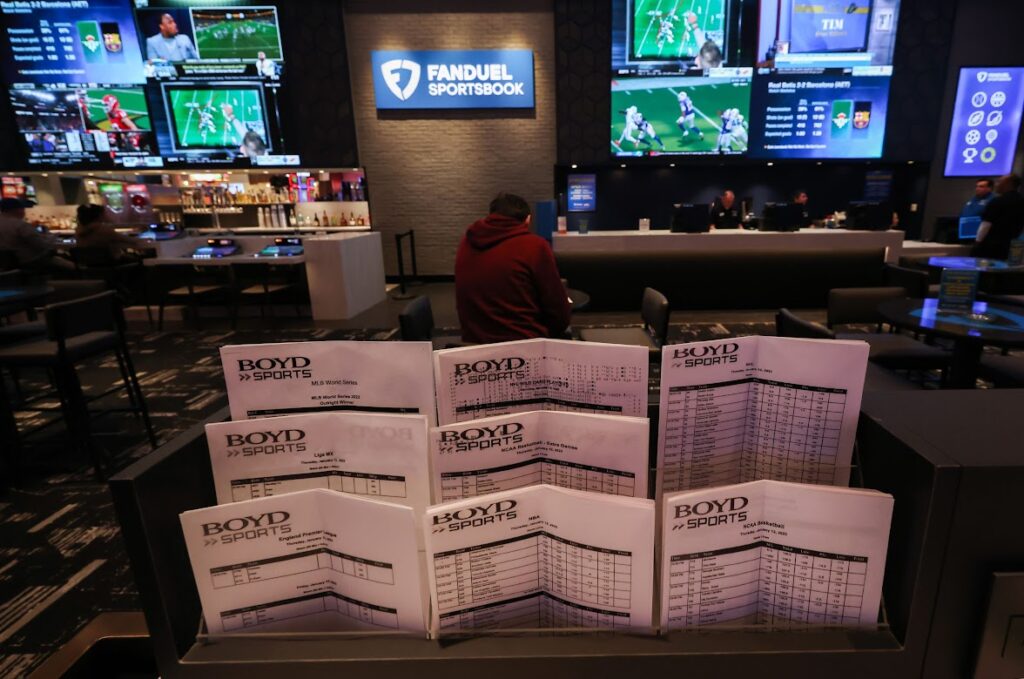 In its most recent monthly report on the nation's sports betting industry, Eilers & Krejcik referred to Arizona as one of the "fastest-ramping sports betting markets." Through November, Arizona sportsbooks have seen total wagers of $5.46 billion, of which almost 99 percent comes from mobile sports betting. Revenue from the wagers was $424.6 million.
Slane noted the Super Bowl is taking place the same weekend as the Waste Management Phoenix Open golf tournament at the Tournament Players Club (TPC) Scottsdale. Unlike the staid atmosphere at most other PGA events, the Phoenix golf tournament is a raucous affair that often resembles a wild outdoor cocktail party. Grandstands and stadium bleachers surround several of the holes.
In December, DraftKings broke ground on a 12,000-square-foot sportsbook and restaurant near the entrance to TPC Scottsdale. The company is expected to have a presence at the golf tournament.
Meanwhile, FanDuel's sportsbook at Footprint Center, home to the Phoenix Suns and WNBA's Phoenix Mercury, and the Caesars Sportsbook at Chase Field, home of the Arizona Diamondbacks, are expected to sponsor events at their venues.
"You can't avoid it. This is going to be a big weekend for the books," Slane said.
Asher, who oversaw sports betting giant William Hill US before its sale in 2021 to Caesars Entertainment, said the Las Vegas Super Bowl Host Committee, which is headed by Allegiant Airlines CEO Maurice Gallagher and Las Vegas Raiders President Sandra Douglass Morgan, would be well-represented at the game, gathering information for next year.
"It makes sense because the next Super Bowl will be big for Las Vegas," he said.
---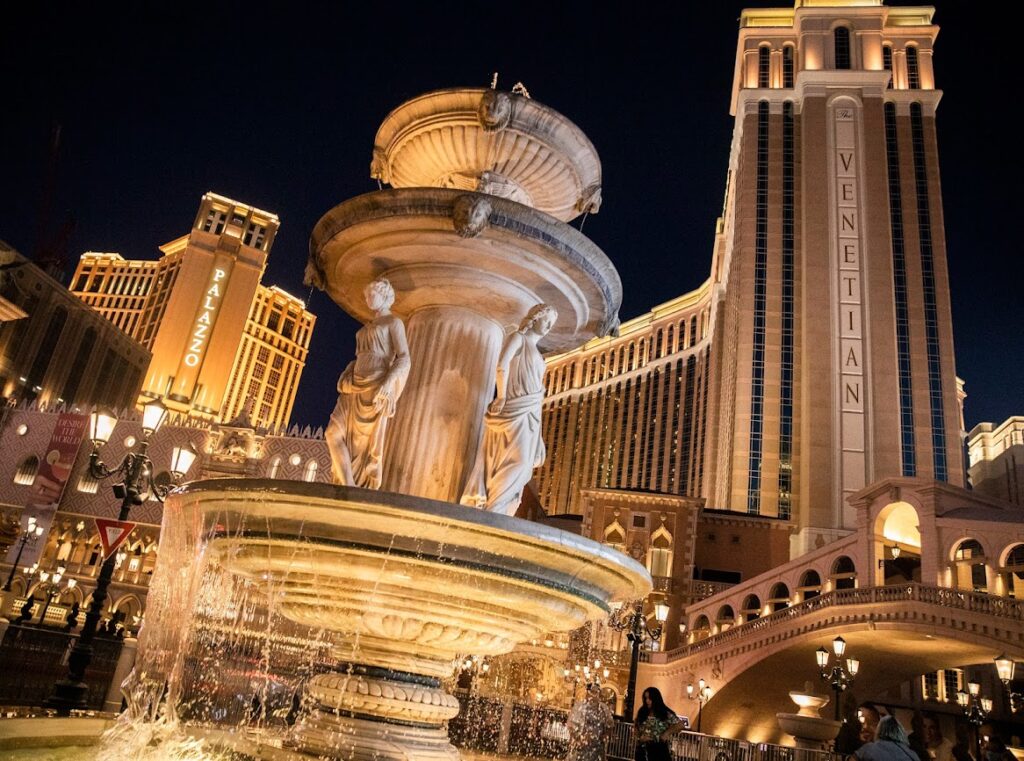 Strip mega landowner VICI CFO joins the lineup for Preview Las Vegas
VICI Properties CFO David Kieske will share his perspective on Las Vegas during a discussion at one of the few Strip developments the real estate investment trust (REIT) doesn't own.
Kieske was announced Tuesday as one of the keynote participants in Preview Las Vegas, which takes place Monday at the Las Vegas Convention Center's West Hall. The event is organized by the Las Vegas Chamber of Commerce and offers forecasting and perspective on the coming year.
Kieske will share the stage with Las Vegas Convention and Visitors Authority CEO Steve Hill to discuss the Las Vegas tourism industry as the Strip enters 2023.
VICI is the Strip's largest landowner, controlling more than 660 acres that house a dozen properties leased to four companies – MGM Resorts International, Caesars Entertainment, Apollo Global Management and Hard Rock International.
Last year, VICI completed a $17.2 billion buyout of rival REIT MGM Growth Properties and contributed $4 billion toward a $6.25 billion purchase of the Strip properties that were operated by Las Vegas Sands Corp. VICI also owns the 77 acres beneath The Mirage, whose operations were purchased in December by Hard Rock from MGM Resorts for almost $1.1 billion.
The Preview Las Vegas program will include Formula 1 Group CEO Stefano Domenicali, Las Vegas Grand Prix CEO Renee Wilm, Applied Analysis principal analyst Jeremy Aguero and Lucas Watson, president of the $2.17 billion MSG Sphere.
Meanwhile, VICI announced a stock sale last week of more than 26 million shares at $33 per share. The sale closes Wednesday. In a research note, JMP Securities gaming analyst Mitch Germain said the sale proceeds are expected to gross roughly $870 million to VICI with an additional $130 million being earned by the underwriters.
VICI said it would contribute any cash proceeds it receives to its company-owned operating partnership, which expects to use funds for its acquisition pipeline, development and improvement of properties, funding of loans and other general corporate purposes.
One of those loans could include all or part of the $350 million the company committed as part of a $2.2 billion construction loan package that will allow developers of the Fontainebleau resort to complete the long-stalled north Strip project.
Fontainebleau Development and Koch Real Estate Investments announced the loan package on Dec. 23. The Fontainebleau project restarted in November 2021 after the original Florida-based developer reacquired the 25-acre site nine months earlier. The project sat unfinished for 12 years after construction was halted in 2009.
Germain told investors VICI had roughly $5 billion on its balance sheet at the end of September. However, the company has since bought the remaining 49.9 percent of MGM Grand Las Vegas and Mandalay Bay from Blackstone REIT for more than $4 billion in cash and debt assumption and spent $200.8 million on four Canadian casinos.
"This raise will serve a dual purpose of contributing to reducing leverage while enabling VICI to remain aggressive on the deal front," Germain wrote. "Our diligence suggests much of the company's competition has shifted to the sidelines, giving VICI a front-row seat to deal activity."
---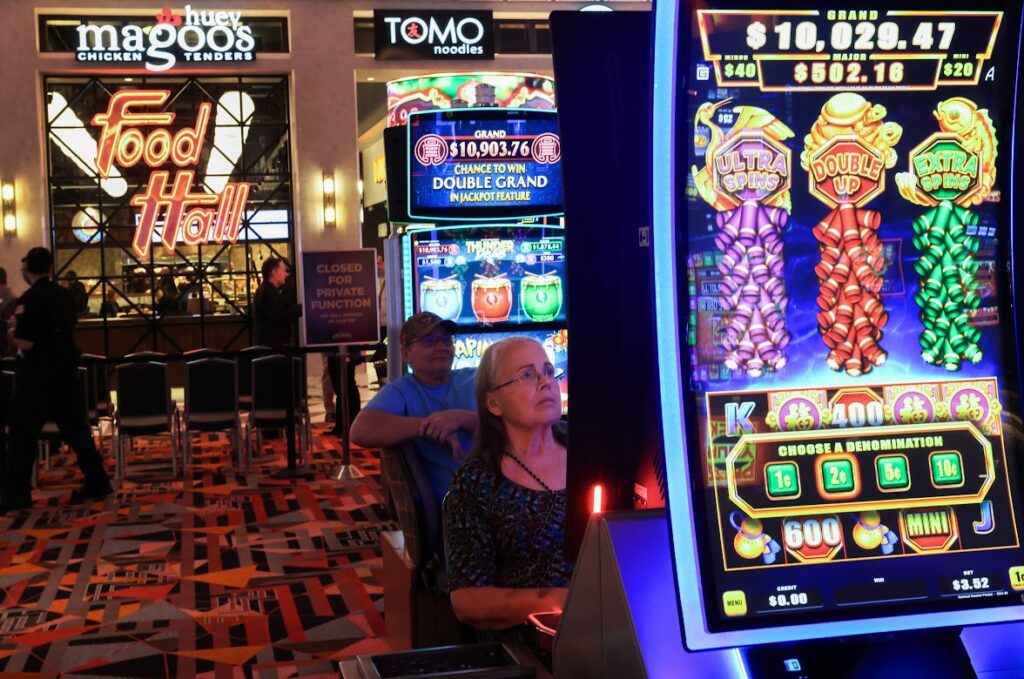 Boyd reveals initial renovation of downtown's Fremont casino
Boyd Gaming unveiled the first step last week of a planned makeover of the 67-year-old Fremont Hotel and Casino downtown.
The initial $50 million effort added 10,000 square feet to the casino floor and sportsbook branded under the FanDuel name. A 13,150-square-foot food hall with six dining options and seats for 220 people also was part of the renovation.
Boyd Gaming eliminated Fremont's buffet area and a parking lot along 3rd Street to make room for the expansion.
"We've constantly reinvested over the years to make our properties appealing and attractive to visitors," Boyd Executive Vice President of Operations Steve Thompson said prior to a ribbon cutting last Thursday.
Operators of the six food court tenants, elected city leaders and top Boyd officials, including Vice Chairwoman Marianne Boyd Johnson and director William R. Boyd, also attended
"Over the coming months, we will upgrade the rest of the Fremont casino floor one section at a time," Thompson said. "The entire Fremont casino will have the look and feel of this expanded consumer space and exciting new design for one of downtown's most legendary properties."
Boyd operates Main Street Station and California Hotel Casino, along with the Fremont, which makes downtown one of the company's key markets.
Boyd Gaming owns 5 percent of FanDuel, which had a nation-leading 45 percent of overall sports betting revenue in the U.S. through November, according to casino industry advisors Eilers & Krejcik Gaming. FanDuel operates the sportsbooks in Boyd casinos in eight of the company's regional states.
However, the Fremont sportsbook is operated by Boyd employees and managed by the company. The agreement was approved by Nevada gaming regulators last summer.
The 2,900-square-foot sportsbook includes a bar area with 12 bar top slot machines, 12 television monitors, four wagering widows and seven self-serve betting kiosks.
The Fremont's expanded casino space allowed for 120 additional slot machines.
---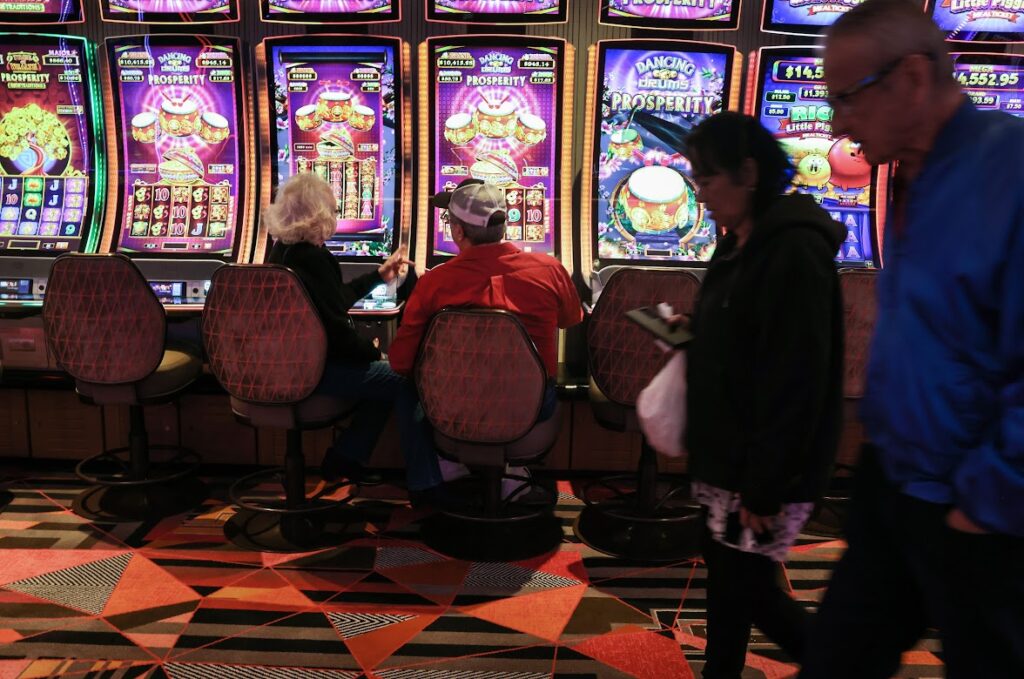 With December still to be counted, 2022 is a record-breaking year for U.S. gaming
The nation's commercial casino industry already has surpassed its record 2021 gaming revenue total with one month left to be counted for 2022.
The American Gaming Association (AGA) said last week that commercial casinos in 33 states had a combined $54.93 billion in gaming revenue through November, eclipsing 2021's record haul of $53 billion.
Nevada saw a similar phenomenon, with casinos statewide collecting $13.5 billion in gaming revenue through November, eclipsing 2022's total of $13.4 billion. With one month left to report, Strip casinos have collected $7.5 billion in gaming revenue, breaking 2021's single-year record of $7.1 billion.
The AGA said commercial casinos in 21 states posted year-over-year gaming revenue increases during November, which saw a nationwide figure of more than $5 billion, a jump of 2.4 percent from a year ago. November marked the 21st consecutive month of year-over-year revenue increases.
Revenue from online casino gaming in six states, not including Nevada's poker-only market, totaled $4.54 billion through November and is up more than 36 percent from 2021.
Sports betting for the first 11 months of 2022 is $6.56 billion, up 65.4 percent year-over-year. Legal sports betting was available in 27 commercial casino jurisdictions in November, compared with 25 states a year earlier.
As of January, there are 32 states with legal sports betting following the launch in Ohio on New Year's Day. Four states – Massachusetts, Maine, Florida and Nebraska – have legalized the activity but have not yet launched.
AGA Senior Vice President Casey Clark told Forbes Online that smashing the record revenue total in 11 months was "remarkable," given the bounce-back the casino industry saw in 2021.
---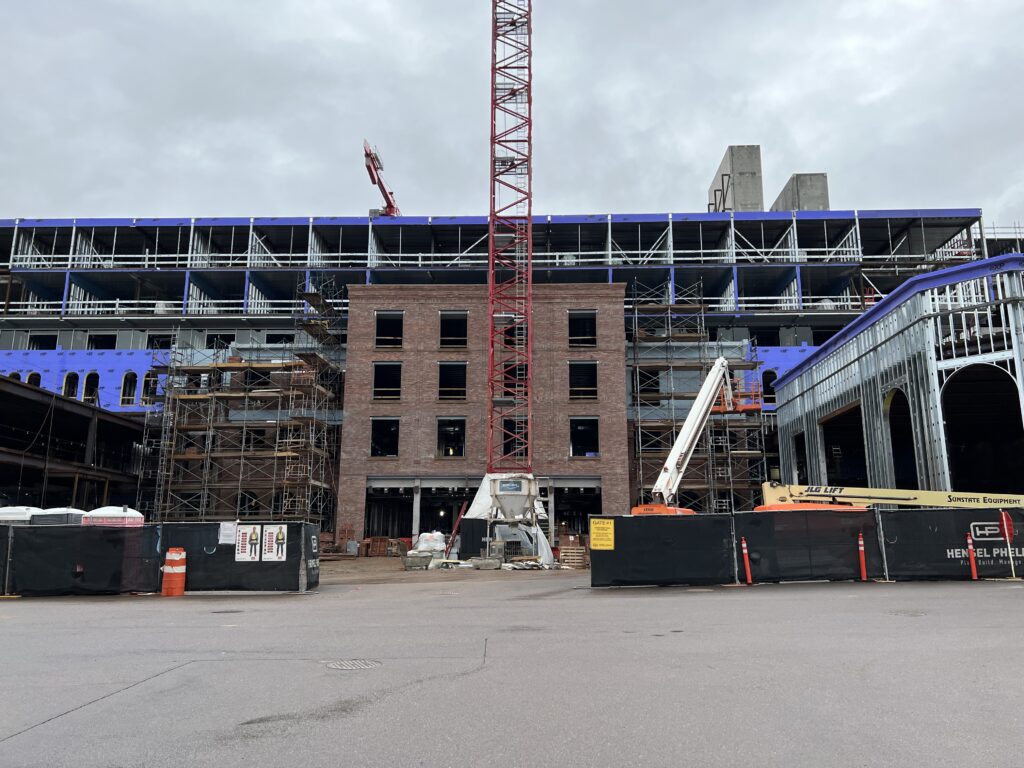 Quotable
Via research note from CBRE
Gaming analyst John DeCree said 2023 will be game-changing for Las Vegas-based Full House Resorts. The casino operator, which has five properties in four states, will open The Temporary, in Waukegan, Illinois by the end of March. The casino, an interim property until the $500 million American Place opens in two years, will be the closest casino to 1.2 million residents in the northern Chicago suburbs.
In Cripple Creek, Colorado, Full House will open the $180 million Chamonix Casino next to its Bronco Billy's Casino, adding 300 rooms to the market an hour west of Colorado Springs.
"This year should be a transformational year for the company with the scheduled opening of two major casino projects that each could double the size of the company's earnings power. Full House should reach a critical scale."
- CBRE gaming analyst John DeCree
Via press release from the U.S. Department of Commerce
MGM Resorts CEO Bill Hornbuckle was reappointed to the department's Travel and Tourism Advisory Board. Hornbuckle will continue to chair the 32-person panel that advises the Commerce Department on the effect government policies and programs have on the travel and tourism industry and offer counsel on emerging issues.
"Travel and tourism returned with force in 2022 as we opened up our country once again to visitors from around the globe. The U.S. Travel and Tourism Advisory Board plays a vital role in providing expert recommendations and industry insight to optimize the American travel experience."
- U.S. Secretary of Commerce Gina Raimondo
Via the New Hampshire Union Leader
The chairman of New Hampshire's Senate Ways and Means Committee said its state should join six other states in regulating online gaming. State Sen. Tim Lang, a Republican, who attended the National Council of Legislators from Gaming States at Resorts World Las Vegas last month, wants to use profits from online gaming to support a scholarship fund for income-eligible students to attend two-year community colleges in New Hampshire. The state has small-stakes charitable casinos that are run by charitable organizations.
"We're talking about an impulse bettor, someone who plays 15 minutes of Texas Hold 'Em while they are waiting for a meeting. These aren't people who are going to spend an hour or more visiting a charity casino. We'd be tapping into a whole new source of state revenue."
- New Hampshire State Sen. Tim Lang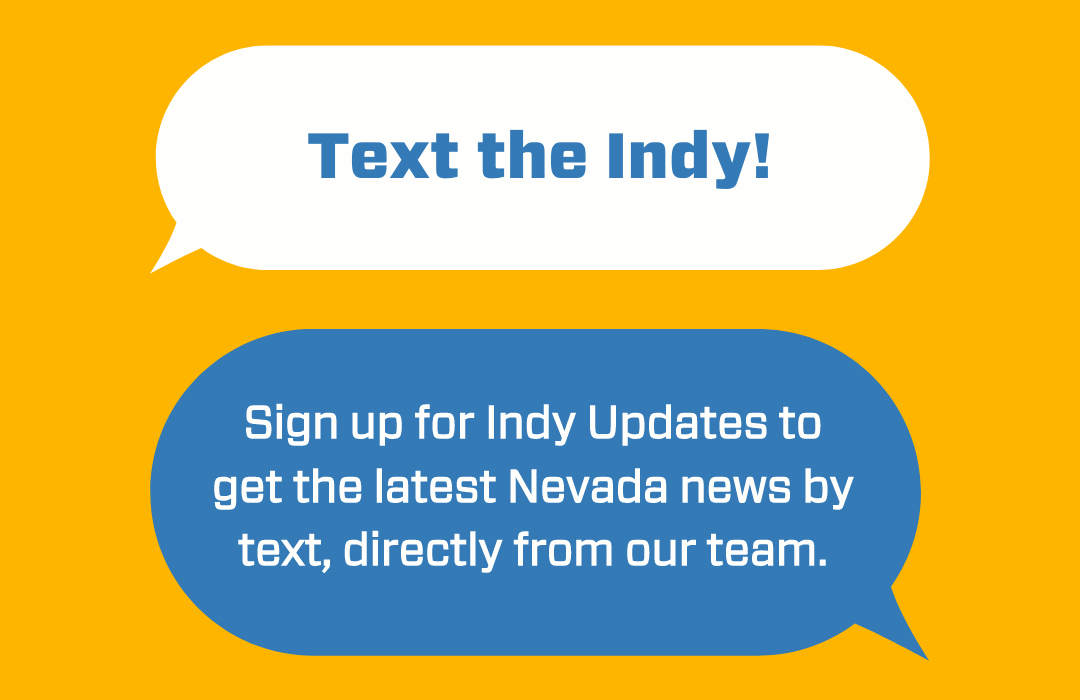 Featured Videos