Jury finds man charged with threatening Nevada election workers not guilty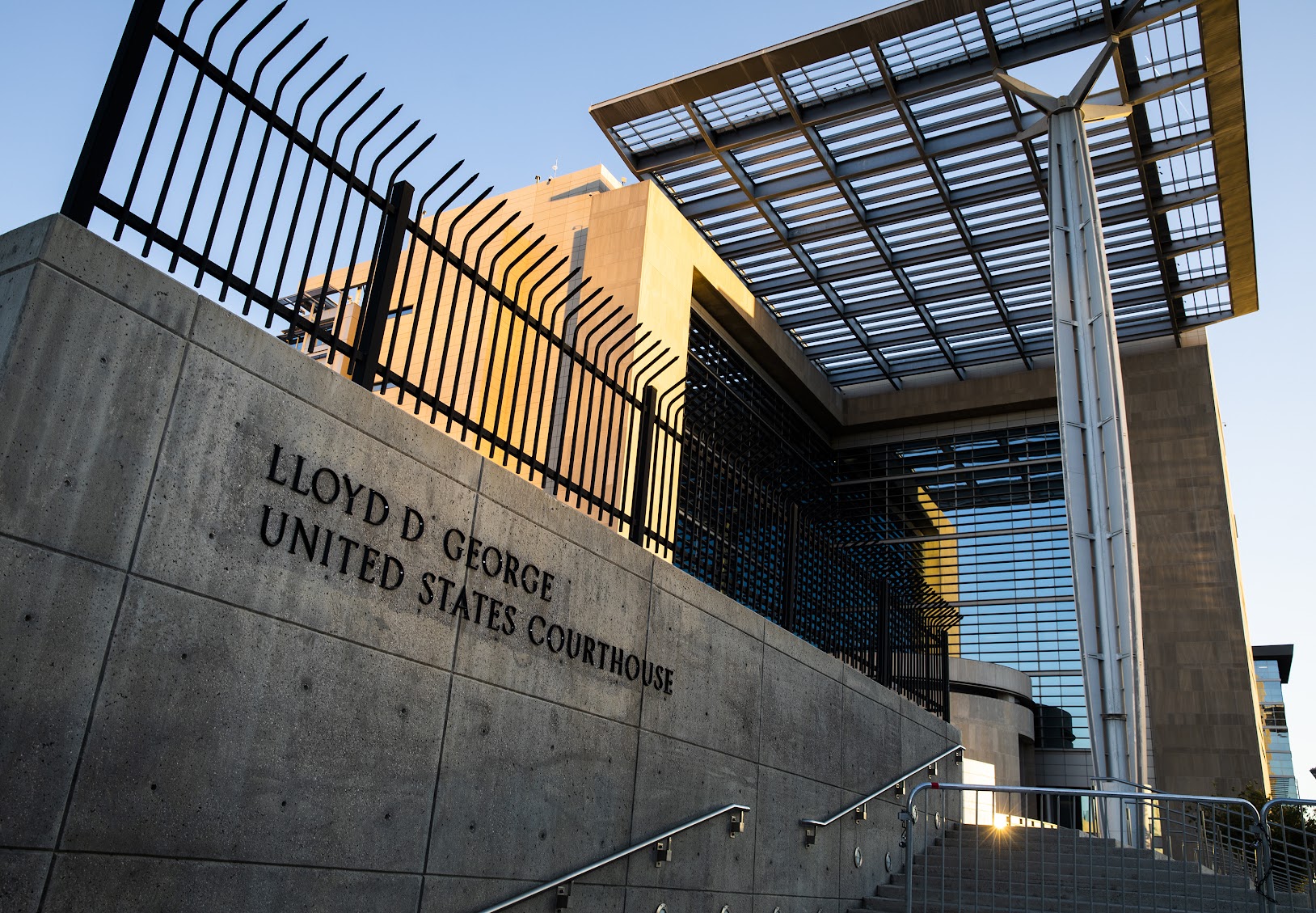 A Las Vegas man who was charged with making threatening phone calls to state election officials in the aftermath of the 2020 election has been found not guilty by a jury.
Gjergi Juncaj was charged in January 2022 by federal prosecutors on four counts of making threatening phone calls against a state elections worker in early 2021, charges that carried a maximum penalty of two years in prison for each count.
But according to court documents, a jury delivered a verdict Wednesday finding Juncaj not guilty on all four charges.
According to court filings, Juncaj is alleged to have made four threatening phone calls to an employee of the Nevada Secretary of State's Office on Jan. 7, 2021 — the day after the attempted insurrection in Washington, D.C., by supporters of former President Donald Trump.
Juncaj reportedly told the employee that "I hope you all go to jail for treason. I hope your children get molested. You are all going to (expletive) die."
Attorneys for Juncaj had argued that the case should be dismissed as an initial investigation into his calls by state police was dropped amid concerns that the threats were not specific enough to warrant further action, and further alleged that federal prosecutors picked up the case only after the incident was highlighted in an investigation by Reuters into threats made to election workers after the 2020 election.
The case was brought as part of a federal Justice Department task force launched in 2021 designed to prosecute threats of violence against election workers. The task force ultimately investigated more than 1,000 contacts and had brought charges in eight cases as of late 2022. Federal prosecutors obtained a conviction in the case of a Nebraska man who sent threatening messages to the Colorado secretary of state. The man, Travis Ford, pleaded guilty and was sentenced to 18 months.
A spokesperson for the Justice Department declined to comment.
Secretary of State Cisco Aguilar called the verdict a "massive disappointment."
"The employees of the Secretary of State's Office deserved justice for the unacceptable threats and harassment they've faced," Aguilar said in an emailed statement to The Nevada Independent. "Election workers need to know the law will protect them. We must take action now."
The verdict comes as Democrats in the Legislature have sought to widen the legal net for threats against election workers in the wake of the 2022 election, a major campaign promise Aguilar made last year. He has since backed bill SB406 which would make threatening election workers a category E felony under state law.
Aguilar said the bill addresses the lack of clarity in existing law around threats to election workers and will give the attorney general and district attorneys in Nevada the ability to hold people accountable.
The measure received a hearing in the Assembly Legislative Operations and Elections committee Thursday and, in an exceptional move, passed out of the committee with a unanimous vote that day.
"Election workers are critically important," said Assemblyman Steve Yeager (D-Las Vegas). "We can't make this process work without volunteers, and everybody deserves to feel safe."
The bill now moves to the Assembly for a floor vote. If it passes, the measure will head to the governor's desk for a signature.
"I'm glad that this important piece of legislation passed the Senate unanimously, I hope the Assembly will follow suit and Gov. Lombardo will see fit to sign it," Aguilar said. "There's no time to waste."
Up to and after the 2020 presidential election, election officials and poll workers have raised increasing concerns over threats to their safety, following unsubstantiated claims from the Republican Party, Trump and his allies that mass voter fraud affected the election's outcome.
Speaking at an event in Las Vegas in 2021, former Republican Secretary of State Barbara Cegavske told an audience that she had been doxxed and forced to unplug her landline following continued harassment. In advance of the 2022 midterms, a wave of election officials left their posts in county election offices in Nevada, with several departing county clerks citing the increasing public distrust of the election process as a key reason for their departure.
Updated on 5/11/2023 at 1:20 p.m. to include a statement from Secretary of State Cisco Aguilar. It was again updated on Friday, May 12, 2023, at 11:17 a.m. to include details on the passage of SB406 out of committee.
The Nevada Independent is raising $200,000 by Dec. 31 to support coverage of the 2024 election.
Tax-deductible donations from readers like you fund this critical work.
If you give today,your donation will be matched dollar-for-dollar.
Give + Get Matched
Featured Videos